A few things about Honda's farewell Formula 1 season are markedly different to recent years and they can all broadly come under the same thing: confidence.
The big development push to overhaul the engine in a short timeframe for 2021 is the most obvious example of that.
It was a huge body of work to undertake, especially knowing pre-season testing would be limited, the potential to introduce fresh reliability problems was significant, and no performance-related upgrades would be allowed if Honda had got that side of the equation wrong either.
Honda pulling that off was also a self-described near-miracle, a notable step change in its own messaging. Granted, that came from Sakura R&D head Yasuaki Asaki, who is a giant among Honda's engineering staff and could therefore be considered more likely to speak freely. But the pain of the McLaren years had a long-lasting effect on Honda and this is the first time it has really had even a hint of swagger about its development exploits.
In the season itself, there are more discrepancies versus the past. Cancelling out an energy recovery deficit to Mercedes is one, sorting out its weakness at race starts is another.
And at the Azerbaijan Grand Prix came something surprising: Honda taking an offset approach to Mercedes and Ferrari by using its first power unit for a sixth weekend. Those two manufacturers gave all their teams a fresh engine in Baku.
The Baku circuit, with the longest flat-out section on the calendar, is hugely demanding on the modern F1 engines. Sticking with the older unit for that challenge, while its main rival went for fresh engines, seemed a clear sign of Honda's confidence in its reliability gains.
But Honda's F1 technical director Toyoharu Tanabe sees it differently. The first engine was within the damage target after five events so there was no reason not to keep using it.
"From Honda's side, I would like to know why they put a new PU in at Baku," he tells The Race.
"The scheduled number of races is 23. It's easier [to work out]: seven races or eight races required for one ICE. Baku was [only] number six.
"From previous years I think they use [each engine] longer than us. So, I have no idea [why this was different]."
The implication is clear: instead of asking why Honda used its engines for a sixth event, ask why Mercedes didn't!
Answering on its behalf, it is likely Mercedes saw a bigger benefit from introducing the fresh engines at a power-sensitive circuit and will manage its allocation through the year by using the higher-mileage parts during Friday practice and potentially at less power-sensitive circuits like Hungary.
So, Honda's delayed introduction of the second set of components for Verstappen doesn't necessarily give him an advantage over title rival Lewis Hamilton, given the older Mercedes power unit components will remain available all year.
But this is about Honda apparently hauling itself to its rival's level of engine reliability, which is significant. It was arguably the last remaining question mark over whether Honda could be a match for Mercedes.
In the past, Honda has been more conservative with its engine durability. It has often had no choice. The last time F1 raced in Azerbaijan, it was only round four of the 2019 season. Yet even then Honda had a new engine for Red Bull that race.
In fact, Honda has not previously made it through a regular season without engine-related penalties. As it has been playing catch-up on performance and reliability, it has tended to have a mix of either failure-related changes or the introduction of an upgraded specification.
That's not the case anymore. Engine-makers can't bring performance upgrades in-season now. And on the other side, and more importantly for Honda since late-2019, it has been adamant its designs are reliable enough not to fail, and they can complete the necessary amount of mileage to get through a season without penalties.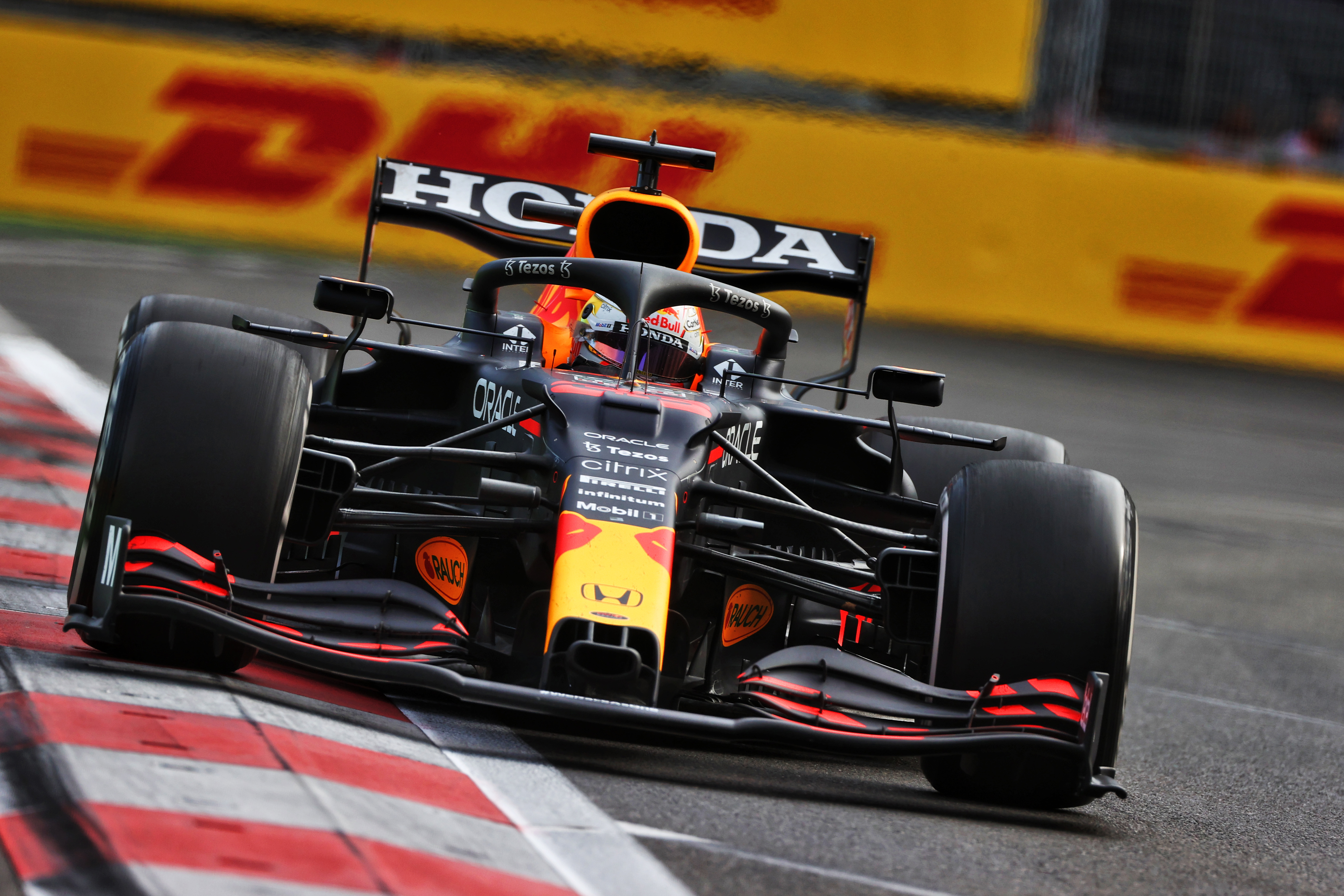 Honda's confidence has been justified so far in 2021, with Max Verstappen and Red Bull topping both championships for the first time and no serious reliability issue in sight, at least from Honda's side. Though there have been a few niggling issues here and there, some countermeasures in place, and in Baku, the AlphaTauri of Pierre Gasly was struck by an unknown issue that caused a loss of power in the race.
"We had no major issue from the first race to round six," says Tanabe.
"Gasly is maybe one issue, but generally we run six races with any major issue in terms of the internal combustion engine.
"So, reliability is much improved from previous years. Last year, it was a slightly different schedule. So, it's not good to compare directly. But compared to 2019 I feel much more comfortable with this year's new power unit in terms of reliability and performance.
"We will investigate the details [on Gasly's engine] but we had some power down during the race. It's not major but from the driver point of view or team point of view, two kilowatts, three kilowatts is huge!"
Honda has introduced fresh engines for both Red Bulls and Gasly at Paul Ricard this weekend (Tsunoda is out of sync after taking a new power unit following a qualifying crash at Imola). It makes sense, given the French Grand Prix venue is another power-sensitive circuit and kicks off a triple-header that includes two races at Red Bull's home track in Austria.
There can be no margin for error in a title battle as tight as this one, but so far Honda has not looked like the weak link.
"When we look back since we participated in this hybrid Formula 1 era, our performance was… what can you say? You remember Honda's performance!" Tanabe says.
"Now we reached the top in both championships. So, we improved our performance very much.
"It's only one-third of the season done. It's only a few points difference. But the fact that we achieved that position is good for Honda's people, the Formula 1 project people and the team."
Beating Mercedes was always going to require a fantastic, all-round package. Early in the season, there was evidence that many Honda weaknesses – power, ERS deployment and race starts – had been overcome.
Now Honda's proving its engines can literally go the distance.