Fernando Alonso was left "driving kamikaze" while trying to salvage a Canadian Grand Prix points finish after his Alpine developed an engine issue that he says cost him a second on the straights every lap.
Alonso earned his first Formula 1 front row start in almost a decade with a stellar qualifying performance in damp conditions on Saturday.
While he held a podium position in the opening laps, he went backwards thereafter and ultimately finished the race behind his Alpine team-mate Esteban Ocon, who had started five places behind him on the grid.
Missing a chance to make a pitstop under the virtual safety car, and consequently running a 28-lap first stint that ended with worn tyres and poor pace, was costly for the double world champion.
But after the race, an evidently frustrated Alonso revealed he'd also been suffering from an engine problem from lap 20 of the 70-lap race, and felt this was the main reason his race had gone wrong. It is believed to have been caused by an air leak that limited the Alpine's top-end power.
"The engine, that was the only answer," said Alonso when asked what went wrong.
"[The engine] cut the energy very early on the straights, as soon as we exit the corners.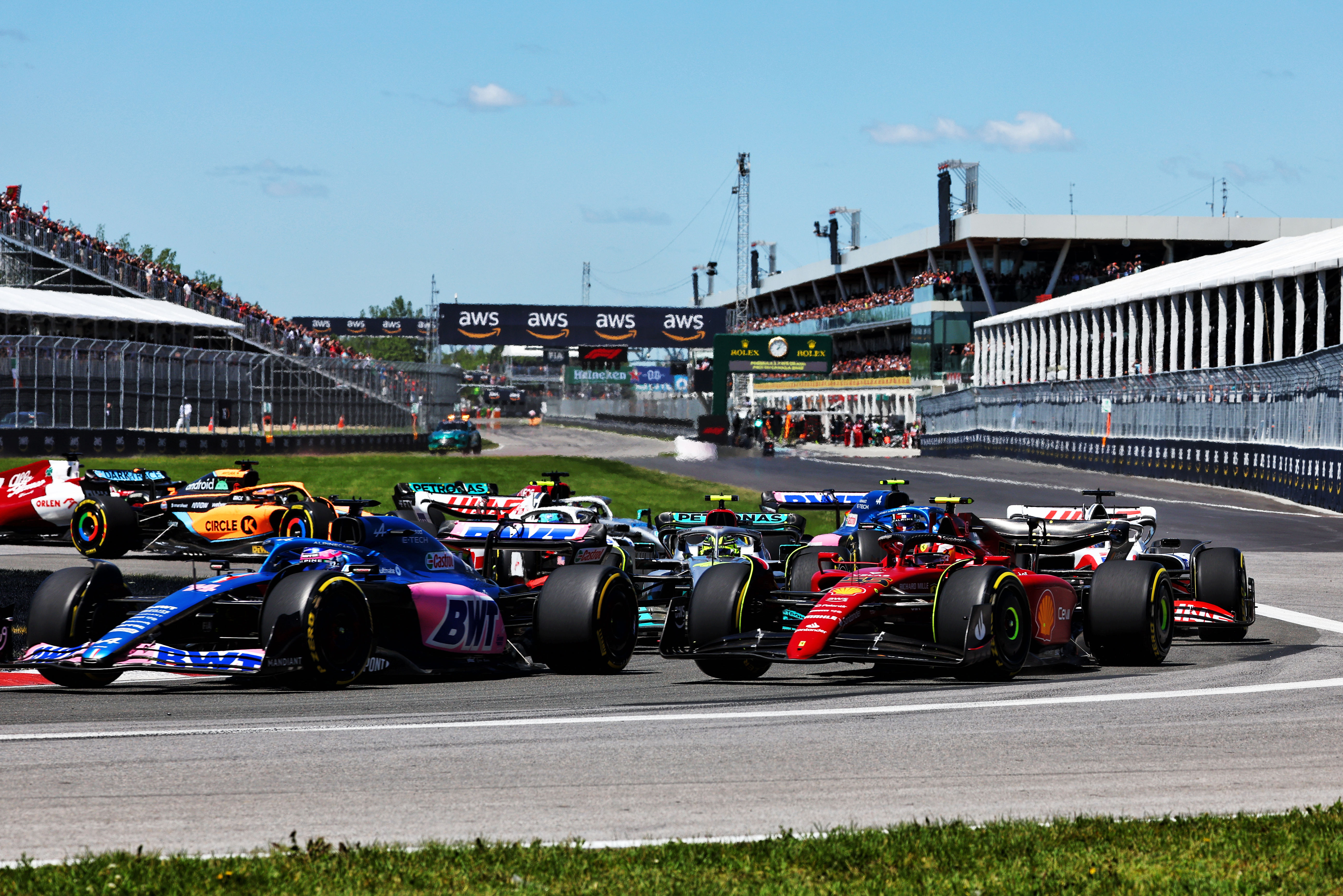 "We tried to fix it but it didn't work. Luckily we didn't retire the car and we still score a few points,
"Until that point, I think we were fighting for a podium at the beginning of the race. I felt strong compared to [Lewis] Hamilton, we just didn't have the pace of [Max] Verstappen or [Carlos] Sainz. But we could maybe still be fighting for third, fourth.
"But when the engine problem came, it was just trying to survive.
"Trying to get DRS, I was driving kamikaze in the corners before the detection point, because the DRS was my only safety on the straights after that."
The field was bunched up following a late-race safety car for Yuki Tsunoda's stricken AlphaTauri, potentially leaving a hamstrung Alonso vulnerable.
His Alpine team asked sixth-placed Ocon to slow down to allow Alonso to claim DRS to defend from the Alfa Romeo of Valtteri Bottas behind him.
This allowed Alonso to do just that but not without him having to aggressively defend against Bottas – something he pushed too far on the final lap as he was deemed to have changed direction too many times and picked up a five-second penalty after the race.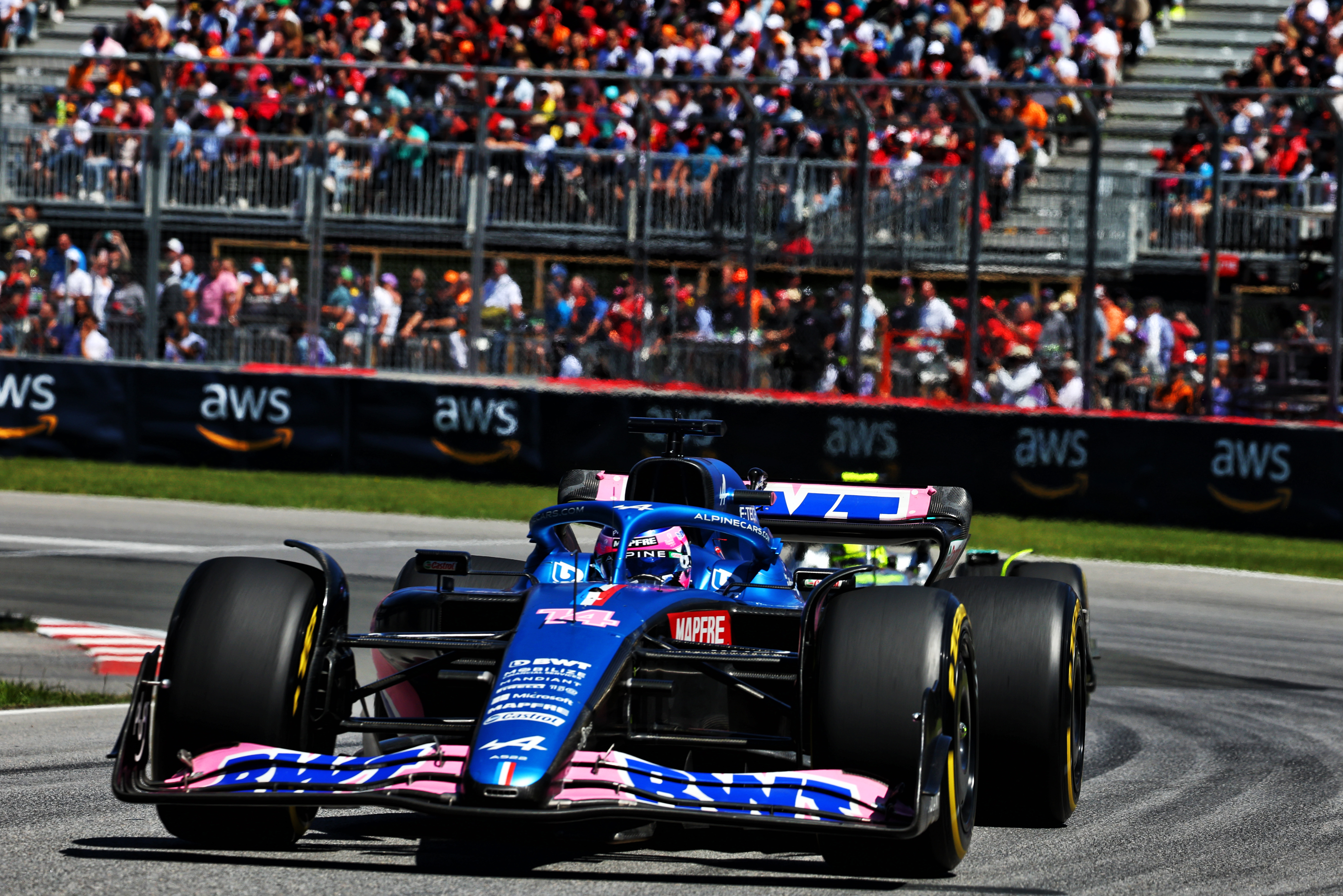 The penalty dropped him from seventh in the classification to ninth.
But even before he heard the news of the penalty, Alonso was thoroughly unimpressed with his race.
"It's another reliability issue on car #14 only. So that's disappointing," Alonso added.
"I'm here trying to be better than sixth or seventh and this weekend we were better than sixth and seventh.
"So if we didn't finish in the podium or fourth, it's because we had a reliability issue on car #14. Unlucky maybe a bit with safety car, but luck you can't control, but reliability on car #14 should be better."
Alonso's reference to poor reliability on his side of the garage follows a tricky start to the season as he lost a potential top-six finish in Jeddah with a water pump failure and could have been on the second row in Melbourne without a hydraulic failure in qualifying that triggered a crash.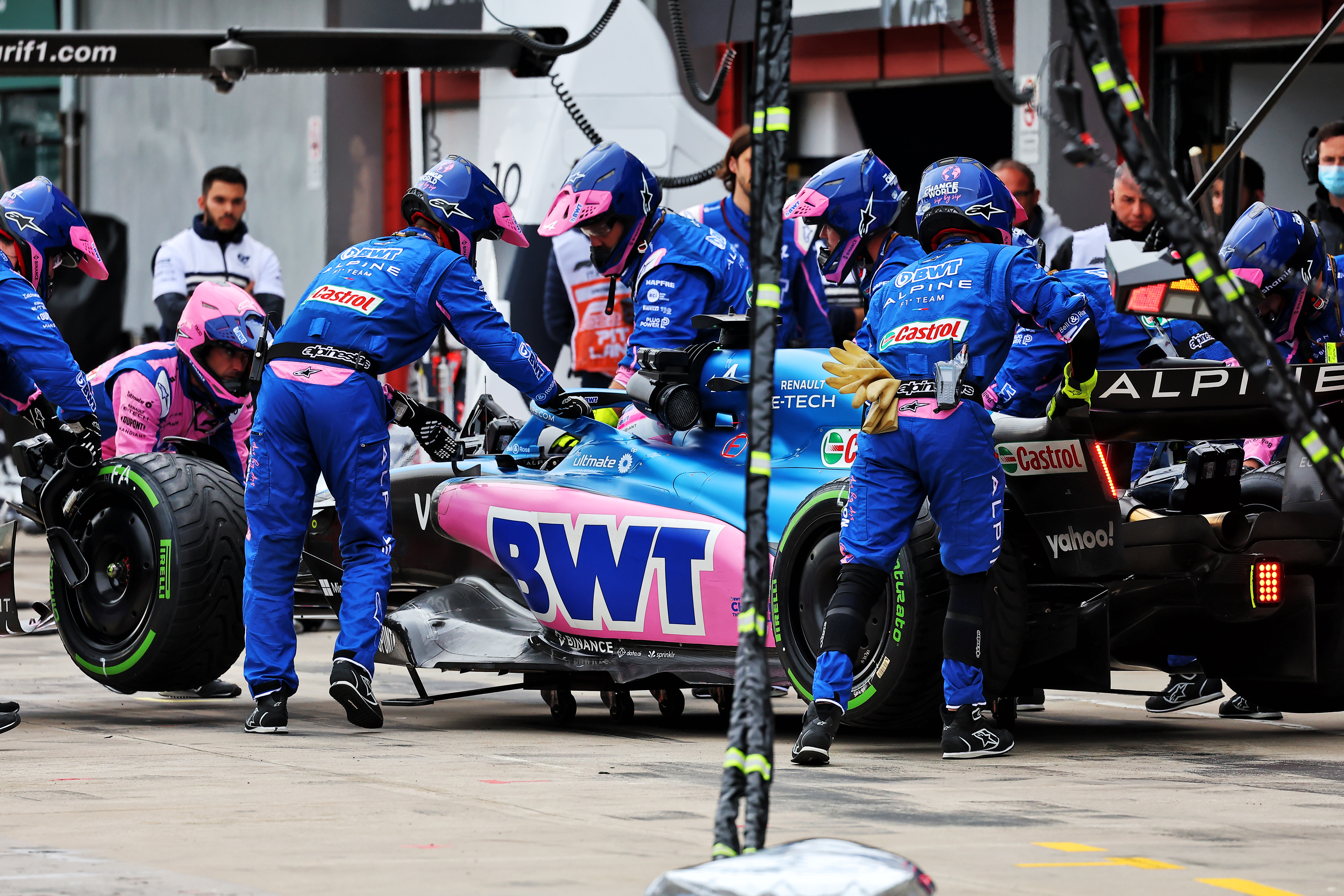 This was followed by a disastrous grand prix at Imola ended by a whack from Mick Schumacher and a home Spanish Grand Prix thwarted by a miscommunication in qualifying that led to a Q1 exit – although he did charge back to ninth place.
By contrast, Alonso's team-mate Ocon is the only driver other than Mercedes duo Lewis Hamilton and George Russell to see the chequered flag in every race so far this season.
Alonso felt he had the pace to pass Ocon and was bemused to be quicker than Ocon despite believing he was losing a second per lap due to the engine clipping issue, saying on team radio "even with the straightline issue I'm a hundred times faster this weekend" after asking if he could "attack" his team-mate but being asked to "stay we are" because of the engine issue.
Ocon said his pace deficit was because of the aforementioned order to slow down and give Alonso the DRS assistance.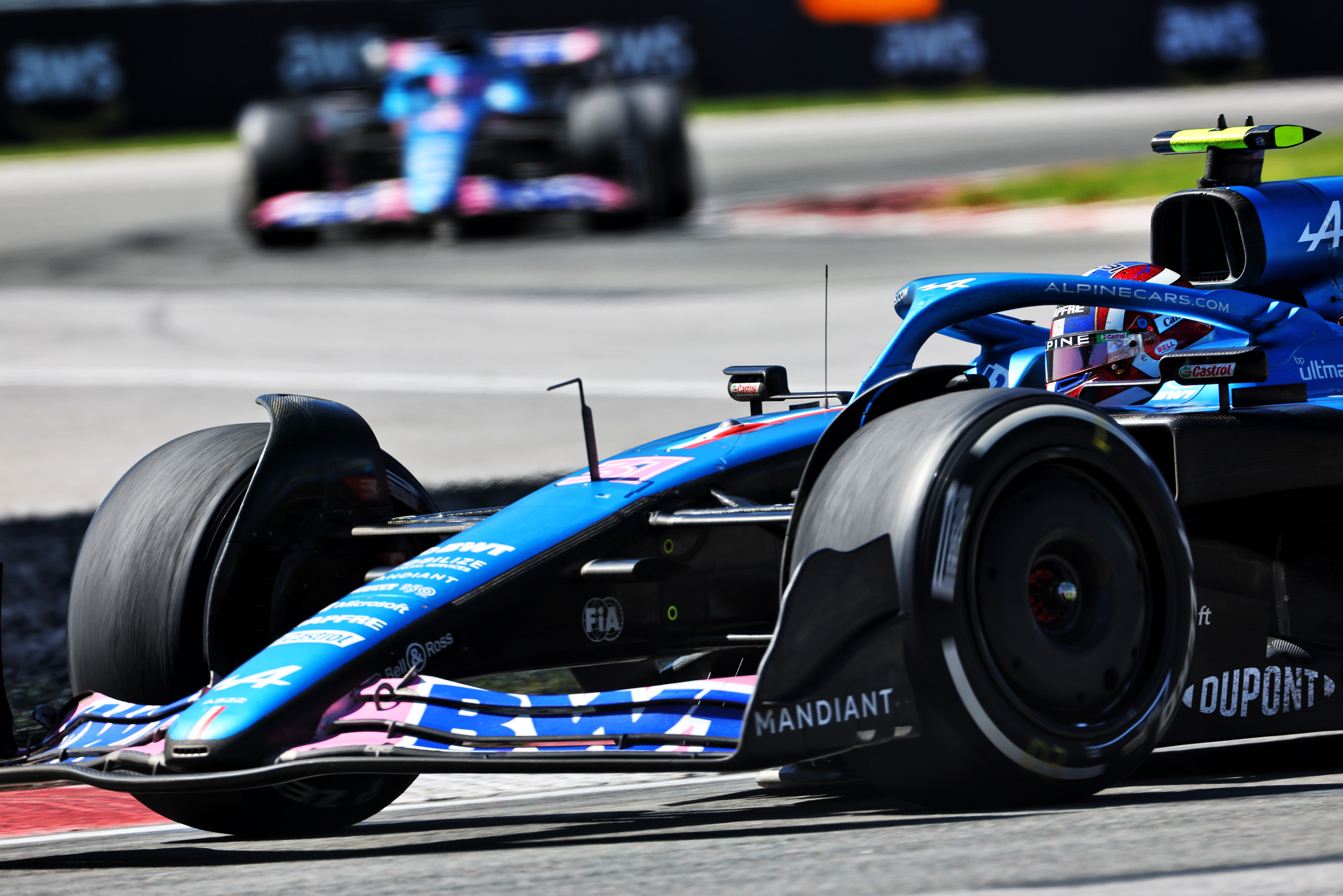 "He was losing a little bit of power, so I was backing off to him in purpose to try him to get the tow on me to be able to defend on Valtteri," Ocon said after the race.
"So, we did a really good team work all together."
Alpine team boss Otmar Szafnauer said "they couldn't switch the order" because it risked Ocon getting swallowed by the cars behind when the switch happened.
Alonso's two points move him back inside the top 10 in the drivers' championship and Alpine's haul of 10 puts it eight points off McLaren in their battle over fourth in the constructors' championship – with Alfa Romeo a further six adrift.