A "happy surprise" with a key part of the functionality of Aston Martin's Formula 1 car and "outstanding" reliability featured in Fernando Alonso's glowing verdict of his first test with his new team.
Alonso drove Aston Martin's 2022 car in the first five hours of F1's post-season Abu Dhabi test on Tuesday, ahead of formally joining the team in 2023.
The two-time world champion decided to switch from the Alpine team that he returned to F1 with in 2021 after a two-year sabbatical.
One of the things Alonso spent a long time trying to adjust with Alpine last year was its power steering system and how that allowed him to properly feel what the front tyres were doing.
This was something that Alonso was wary about before his first run in the AMR22.
"We had some concerns on the steering feedback because in Alpine in the first year when I joined we had to work a lot, for nearly five months, on the steering assistance and feedback," said Alonso.
"So, we had some concerns that we spoke about in the last few weeks.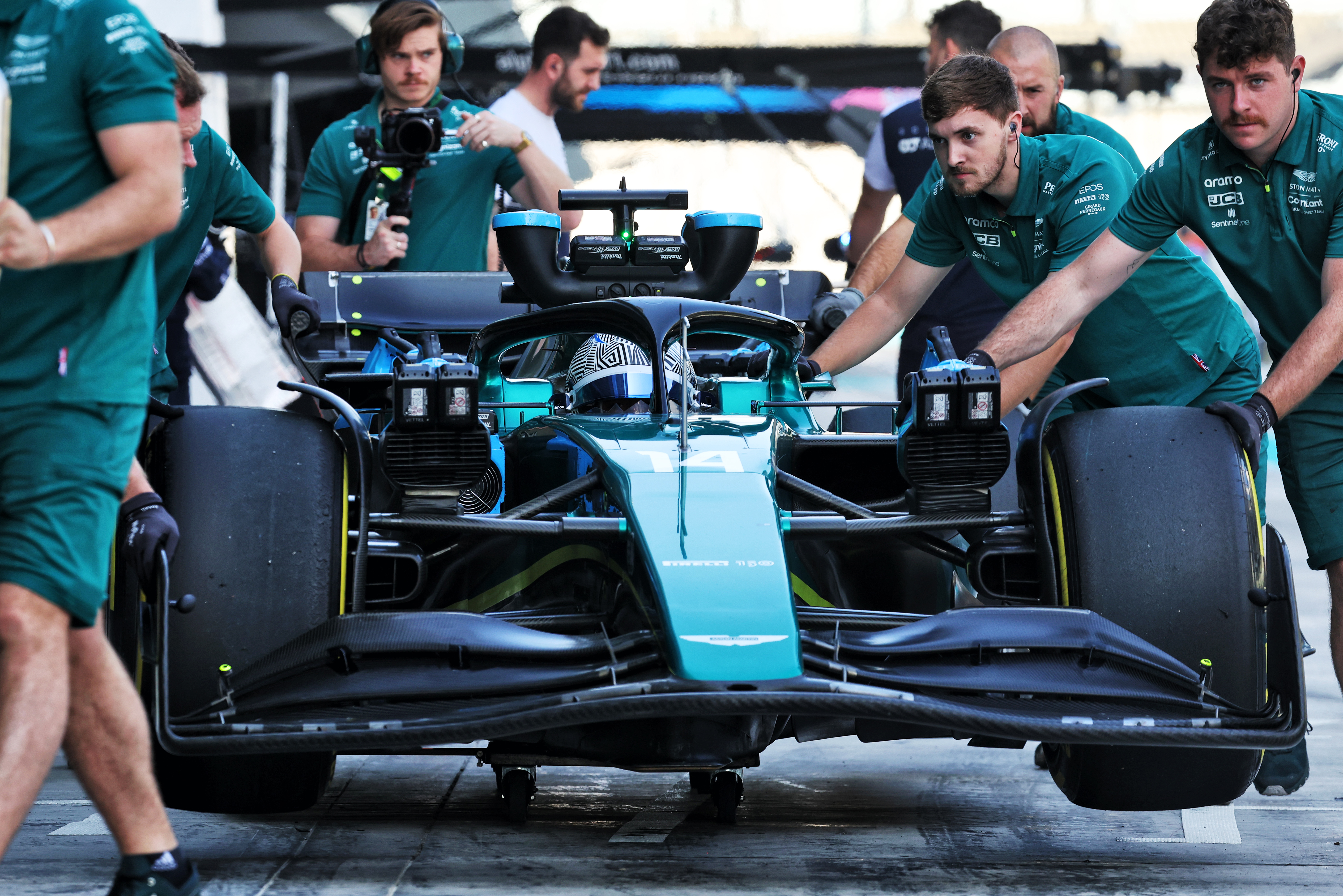 "It was a happy surprise that I felt OK with the Aston Martin system and we don't need to change much."
Alonso completed 97 laps in five hours before handing over the car to Lance Stroll for the final few hours, and is very interested to see how some steering setting tweaks he suggested are received by Stroll.
He said it was "nice" to feel the difference in car characteristics and, after a year with Alpine that was dogged by reliability problems, also reserved praise for the "outstanding" reliability of the Mercedes-powered Aston Martin in Abu Dhabi.
"When they told me the mileage of the engine yesterday night, I was concerned," said Alonso.
"I said that number is a little bit high for my standards.
"But, we did 97 laps no problem, so it is outstanding."
This was Alonso's first opportunity to drive a Mercedes-powered car in the V6 turbo-hybrid era although he played it coy when asked about that, only confirming it was a "different feeling" and just smiling and shrugging when asked if it was better.
Alonso did, however, describe himself as "happily surprised on everything" with his new team's 2022 car, which was much less competitive than the one he drove throughout the season.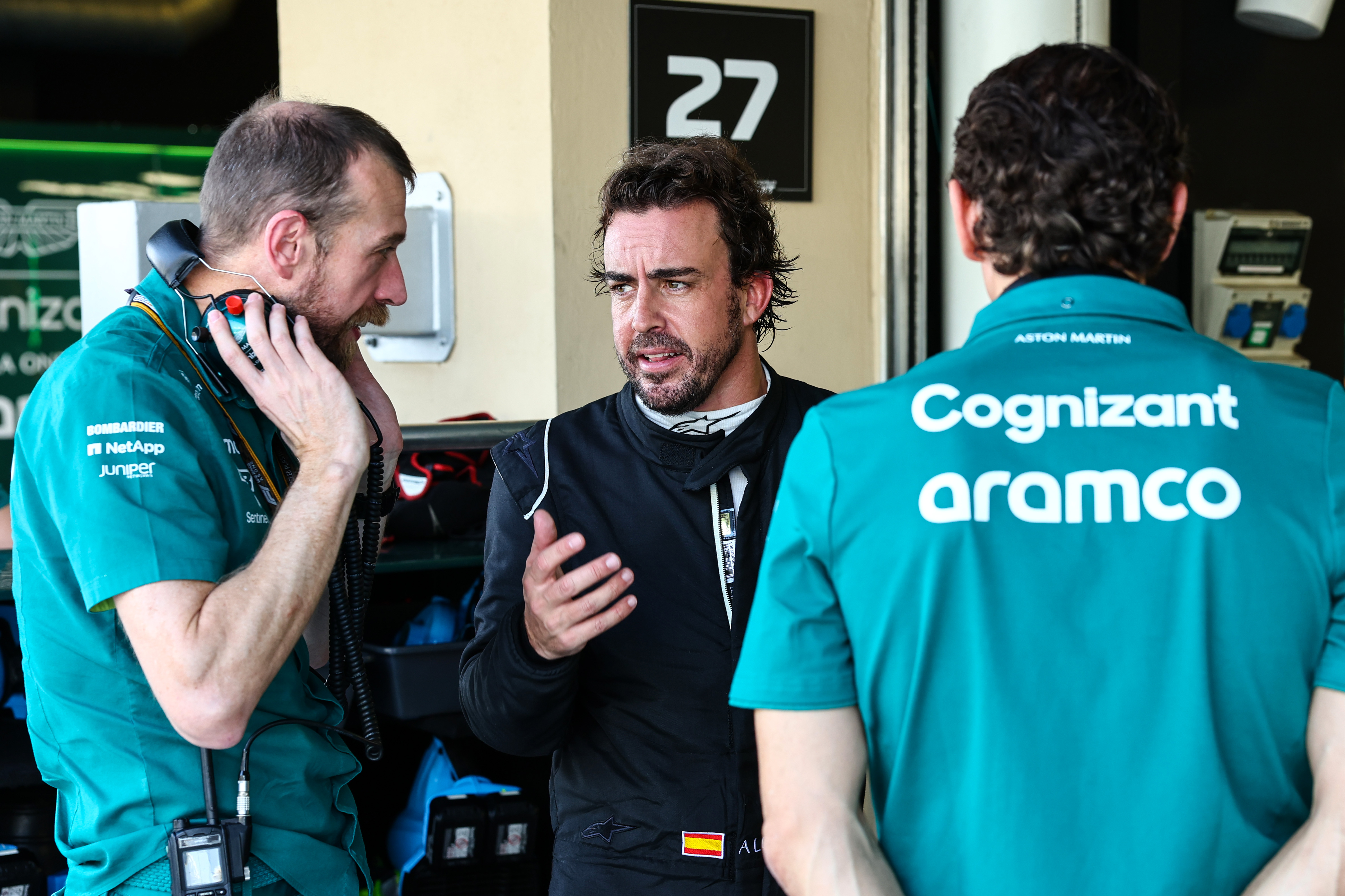 Aston Martin finished seventh in the championship, three places behind Alpine, although signing Alonso is part of an aggressive and ambitious plan to become a title-challenging team in the next few years.
Alonso's desire to squeeze as much out of this test was exhibited by him being the first car in the pitlane at the start of the day and, according to him, the first driver in the paddock on Monday to meet his new team.
The back-to-back nature of this test following a grand prix weekend was also something Alonso was keen to take advantage of.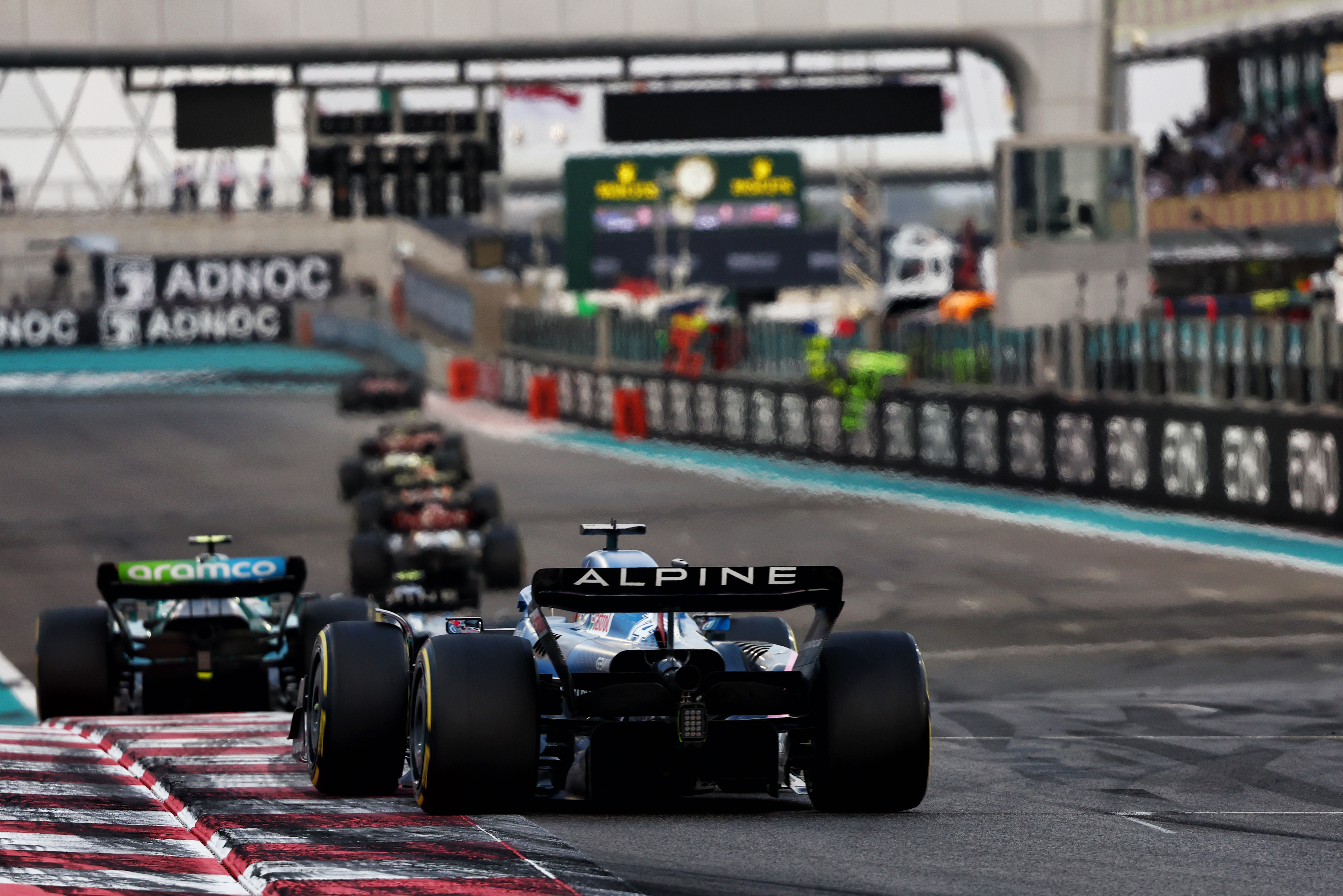 "It is obviously very useful when you have a direct comparison from two days ago, at the same circuit, same conditions," said Alonso.
"It is wonderful because you can spot many things.
"But we can talk about the balance, and we will talk within the team, but next year we hope the car is going to be completely different [anyway]."
That is a reference to Alonso constantly stressing this test was less about judging the team's 2022 car, in large part because Aston Martin's 2023 design will be very different, and more about acclimatising.
He said he was keen to get used to a new way of working with Aston Martin but claimed that was mainly off-track as he felt his adaptation was "nearly over" almost instantly on-track with his first run.
Alonso identified changing his seat as the number one priority after finding it painful on his left side after so many laps but picked out various other details as well.
"I have to go through now in my mind everything that I found, the other small things," he said.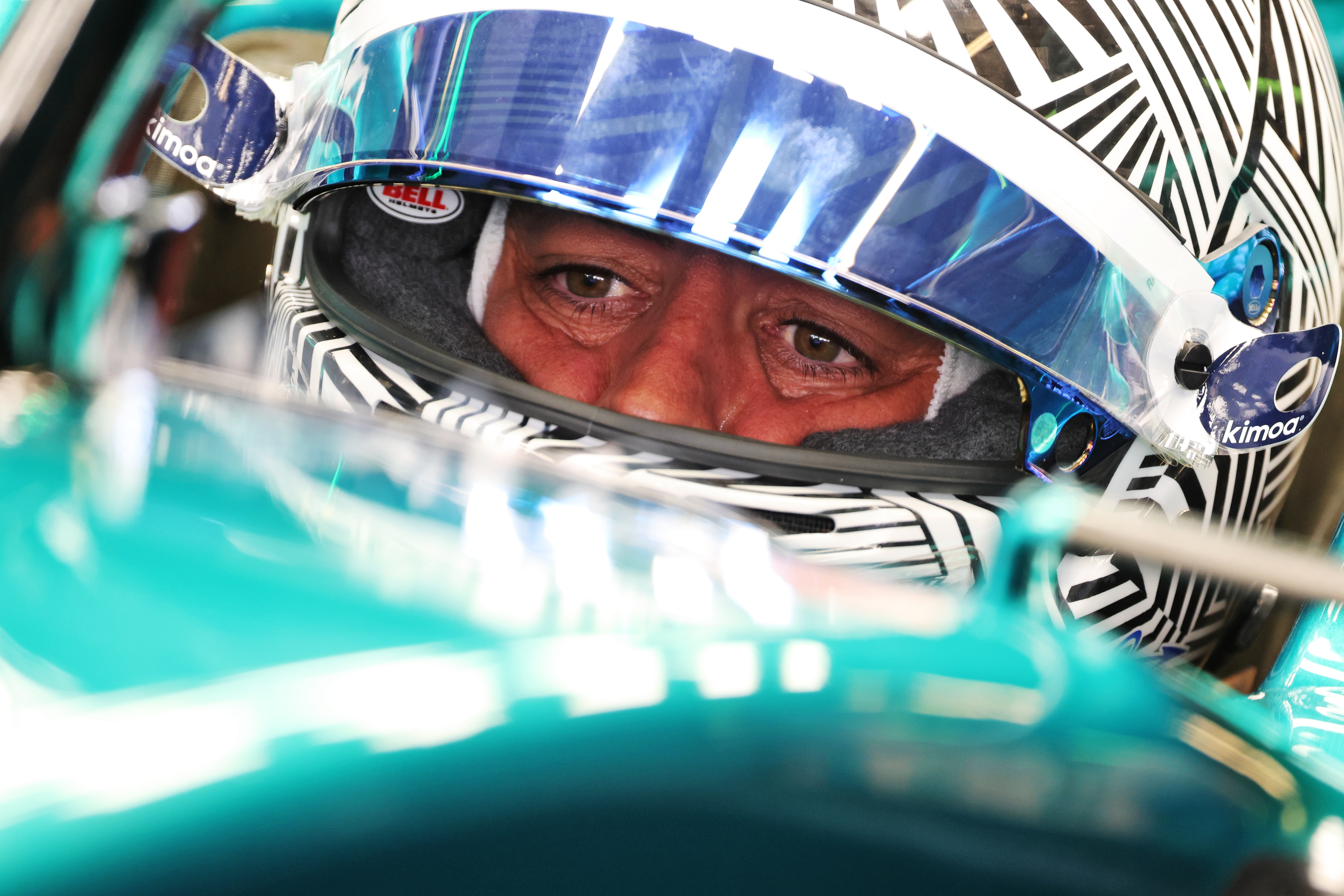 "And most of them are comfort, it's not really the balance itself or the behaviour of the car.
"But I don't know the shift tones for the gears, for the pitlane, the dash messages when you do a change how long the messages pop up on the dash, these kind of things.
"You are so used to one set-up and now you try to accommodate things to see it in a more natural way.
"These kinds of things are probably the priority right now."