Sebastian Vettel's first podium for Aston Martin in Formula 1 drew glowing praise from Formula 1 sporting boss Ross Brawn – as well as an admission he'd doubted the four-time world champion.
Brawn confessed he "was one of the people who was uncertain about the decision Aston made in signing him up" and admitted "looking to be a great call because of the way he's driving and the results he's getting". The ex-Benetton, Ferrari, Honda and Mercedes chief also said Vettel's "reborn" at Aston.
These comments all came in the wake of a Vettel result assisted by the fates of Max Verstappen and Lewis Hamilton in Baku, but one that was already set to be his second consecutive top-five finish for Aston Martin after a stellar drive from outside the top 10 on the grid.
As our own Edd Straw said on The Race F1 Podcast: "This was another Vettel-of-old drive: that Michael Schumacher-esque ability to nail the pace when he really needs it, manage the tyres, hit the laps, and make the passes."
It was a vintage Vettel drive to spearhead a vintage 'Team Silverstone' performance, too. There was a dash of the magic and opportunism that came to define the peaks of the Force India era about Aston Martin's first F1 podium, with Vettel in the old Sergio Perez role.
"When I was P4 I knew that's good points for the team, for myself, but as soon as we were in the podium ranks I really also thought that we can have a say if something happens," said Vettel of his mindset ahead of the late restart.
"We need to be there, be sharp. In the red flag I stayed in the car, wanted to stay in the zone and not distract myself."
Force India had some glorious days in Baku with a combination of smart strategy, slick work from the team, a strong race car and excellent driving from the lead driver. It excelled itself as a team to be there when it counted, to be quick when it mattered, and to pick up the pieces.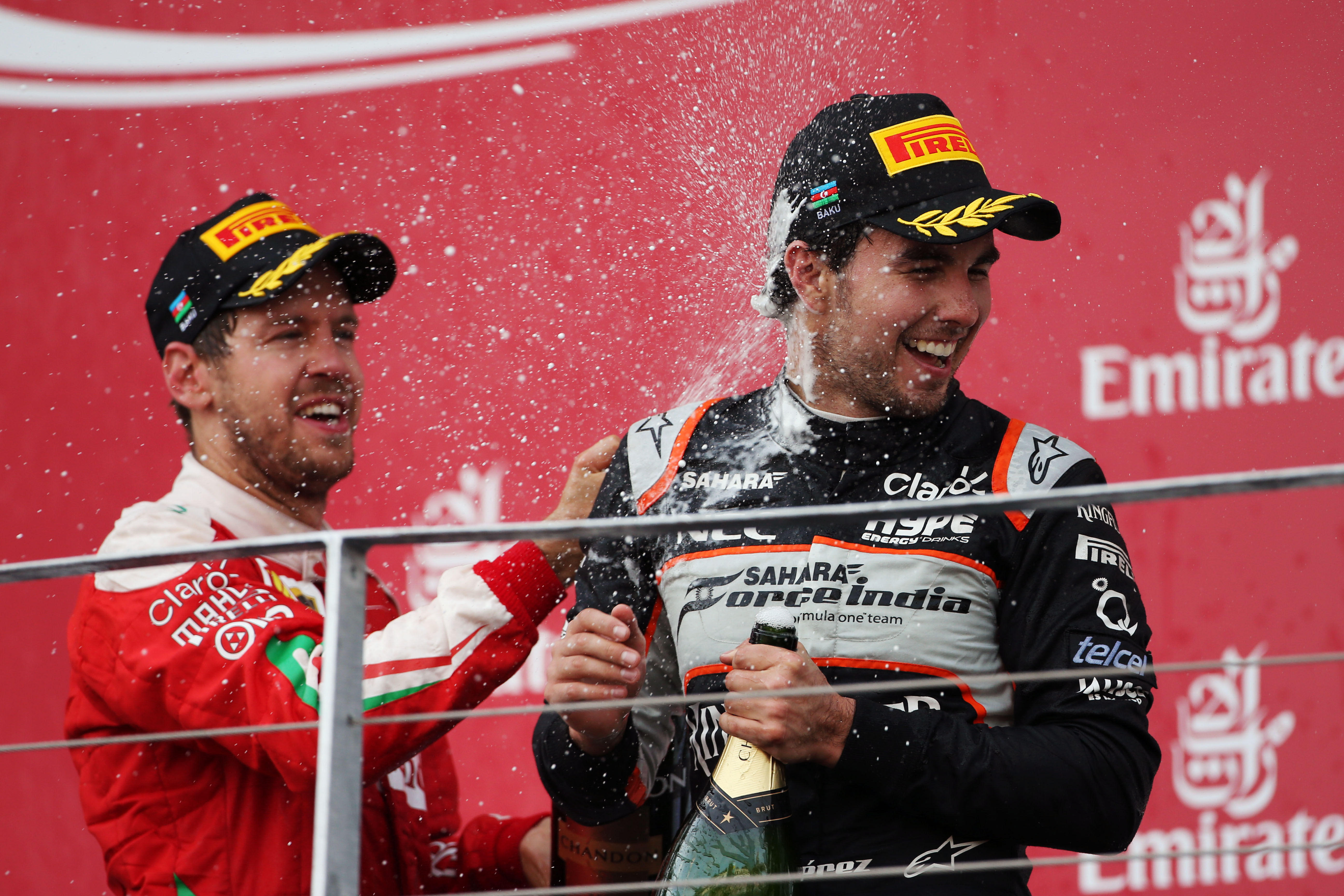 If there was a big, surprise result up for grabs then it would usually be Perez who grabbed it: two podiums in Baku for Force India, and third in Monaco in 2016 stand out as good examples.
The team's name, livery and resources are unrecognisable now. And the Aston Martin era, with ambitions of expanding the team to as many as 800 members of staff, signals the end of the plucky underdog persona that characterised Force India's greatest strengths.
With it come concerns that Aston Martin will be too bloated and lose the nimbleness that made it such an effective race team for so many years. And the 2021 season has not been the most convincing start for life as an aspiring big team, given the slump in form that marred its early races.
But clearly, the core traits are still there. We saw that in 2020, in its Racing Point era, when Perez scored his first F1 victory in the chaotic Sakhir Grand Prix. Now we've seen it with Vettel.
He should have been in Q3 in Baku qualifying but made a mistake with a lock-up on the lap that counted in Q2. That meant he started 11th with free tyre choice – a very useful consolation prize – though he opted for softs rather than diverging from what the cars ahead would do. That choice – but also how he used those tyres – made everything that followed possible. It would be a huge disservice to Vettel's performance and Aston Martin's strategy to overlook what they did to make the end result happen.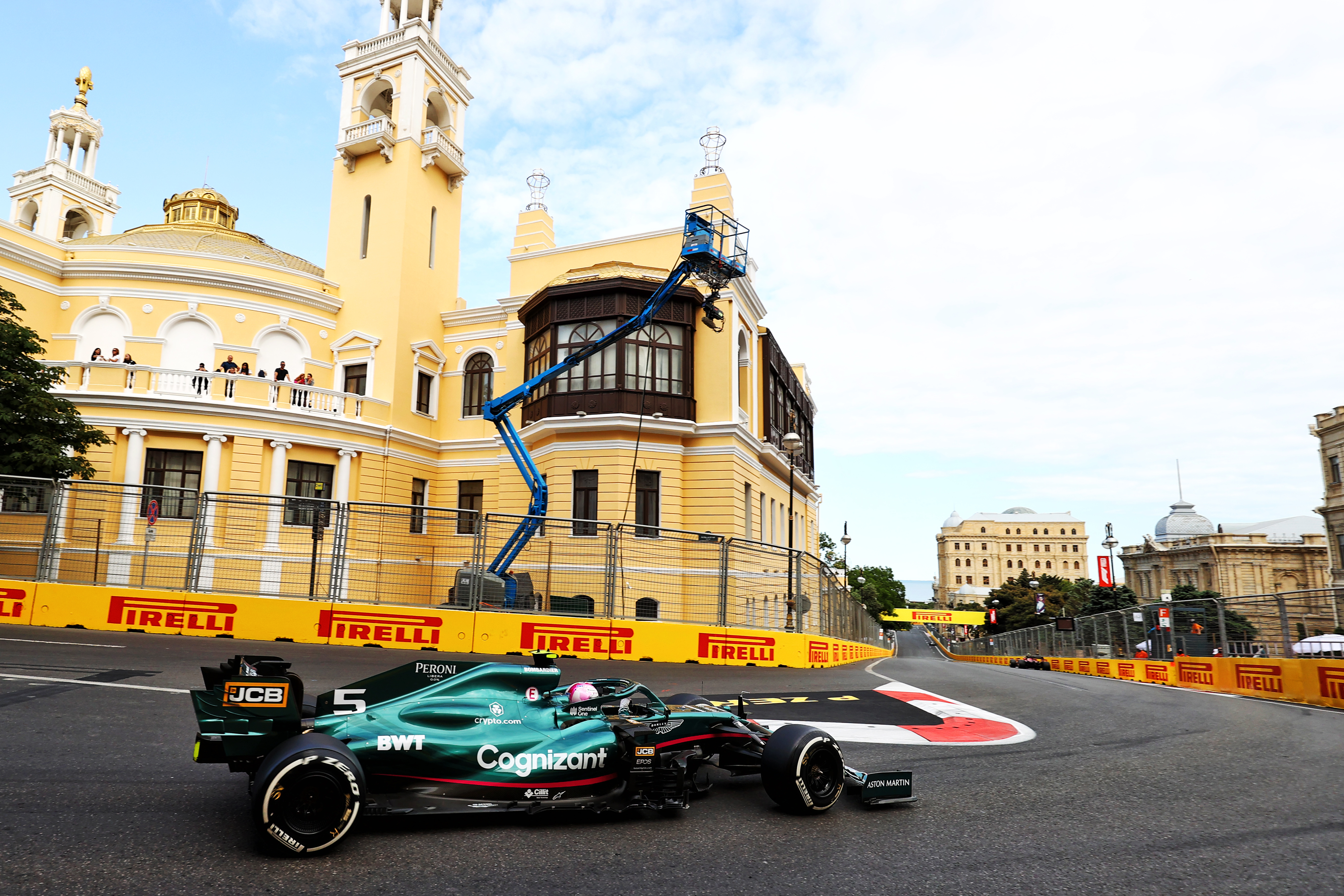 "We had a very good first stint," said Vettel. "I saved the tyres in the beginning and stayed out longer than most of the people in front of me, which I think helped us later on because at the restart when the safety car came I was obviously in the mix in P6 and had tyres that were 10 laps fresher than everyone else's."
Having risen from the fringes of the top 10 to sixth, Vettel was quickly in fourth – passing old team-mate Charles Leclerc out of Turn 1, and then judging an aggressive defence from Pierre Gasly into Turn 3 smartly and saving his next overtake for the start-finish straight.
"It was probably easier to warm the tyres up and it helped me at the restart to jump Charles and also Pierre," reckoned Vettel.
"It was quite hairy into Turn 3 and Pierre was braver than I expected because I initially braked later than him but he opened the brakes and I thought, 'OK, for sure, he's going to hit the wall', so I prepared to get to the inside – but he made it. I don't know how, but he did.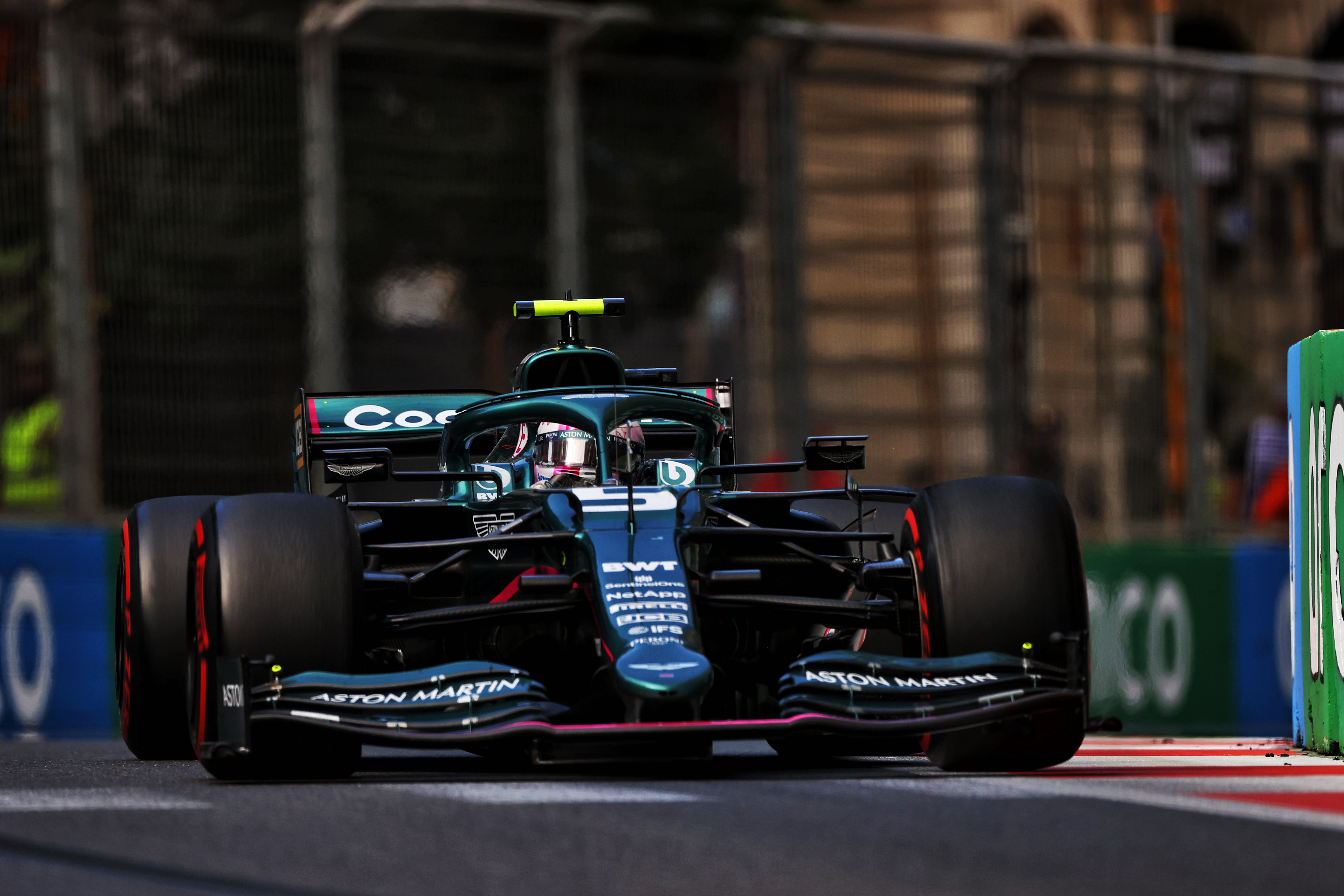 "After that, I still had a good feeling on the lap after the restart to get him at the end of the lap and jump him there. So, we were in fourth and could really go with the pace from the group in the front."
Again, in a few key moments, Vettel had opened a path to a stronger result. He never looked like he was lacking pace but this was not just about running quickly in clear air. Previously, his racecraft has been called into question. He's got stuck. He's endured frustrating races unable to break free of a cycle of not having track position, not being able to overtake, and making mistakes.
Not in Baku, which was a bigger test than Monaco because it's a much easier circuit to race on – which creates possibilities to pass but also leaves a driver more vulnerable to those behind.
Vettel got aggressive when he had to and earned so much of what he ended the weekend with. And when he found himself in a shock second place at the late restart, when Hamilton disappeared down the Turn 1 escape road, Vettel decided to chase Perez's Red Bull rather than overthink his defence of second.
"It's just two laps to go so you just try to keep it together," he said.
"I was again aggressive on the start and had a good start but nowhere to go and then I saw that Lewis misjudged Turn 1.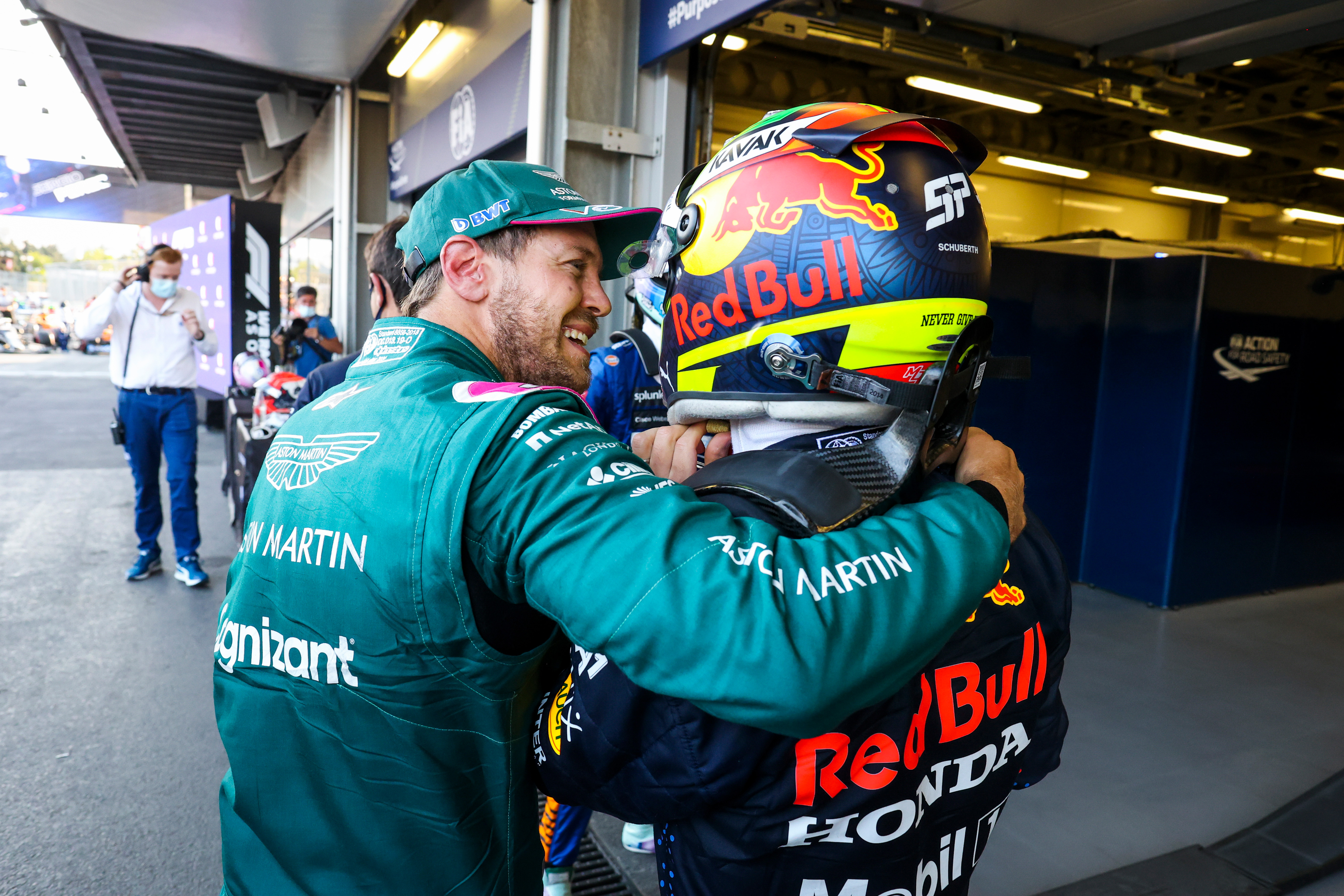 "I tried to stay a bit closer with Sergio, maybe to do something after the first lap, but I was too far away."
Nonetheless, it's a huge boon to have Vettel in a place – physically, at Aston Martin, and mentally in his own confidence – where his ambition is sky-high again. It was what many (but evidently not Brawn!) thought was possible with his change of scenery from Ferrari.
Monaco was the first real indicator this was coming together but Azerbaijan highlighted that Vettel's new team isn't just getting the best out of him, it's also more than capable of its old heroics.
"It's great for us," said Vettel. "We had a very rough start to the season. We expected quite a bit more after such a strong year the team had last year."
Now the team's qualities that made 2020 so good have facilitated a new peak in 2021 – aided, of course, by Vettel tapping into the talent that made him the driver Aston Martin so highly coveted.