Formula 1's summer break gives the drivers the ideal opportunity to reflect on the first half of the season.
While it will likely be the difficult weekends they learn the most from, they can also look back on their strongest performances as a reminder of what is achievable if everything comes together.
In the first half of the season, there were 260 individual race weekends – 20 drivers across 13 races. From those, we've picked out the five that came out with the highest ratings from our post-race driver ratings feature.
These take into account the driver's performance across the whole weekend relative to the machinery. This system puts a premium on avoiding errors, meaning that these strongest drives reflect weekends on which the driver has delivered at all of the key moments and avoided any significant errors.
There has been just one maximum rating this year, along with a further five of 9.5 – one of those achieved by the driver who scored the 10 out of 10.
So here is The Race's choice of the five best performances of the year so far.
5 Esteban Ocon
5th, Austrian Grand Prix
Rating: 9.5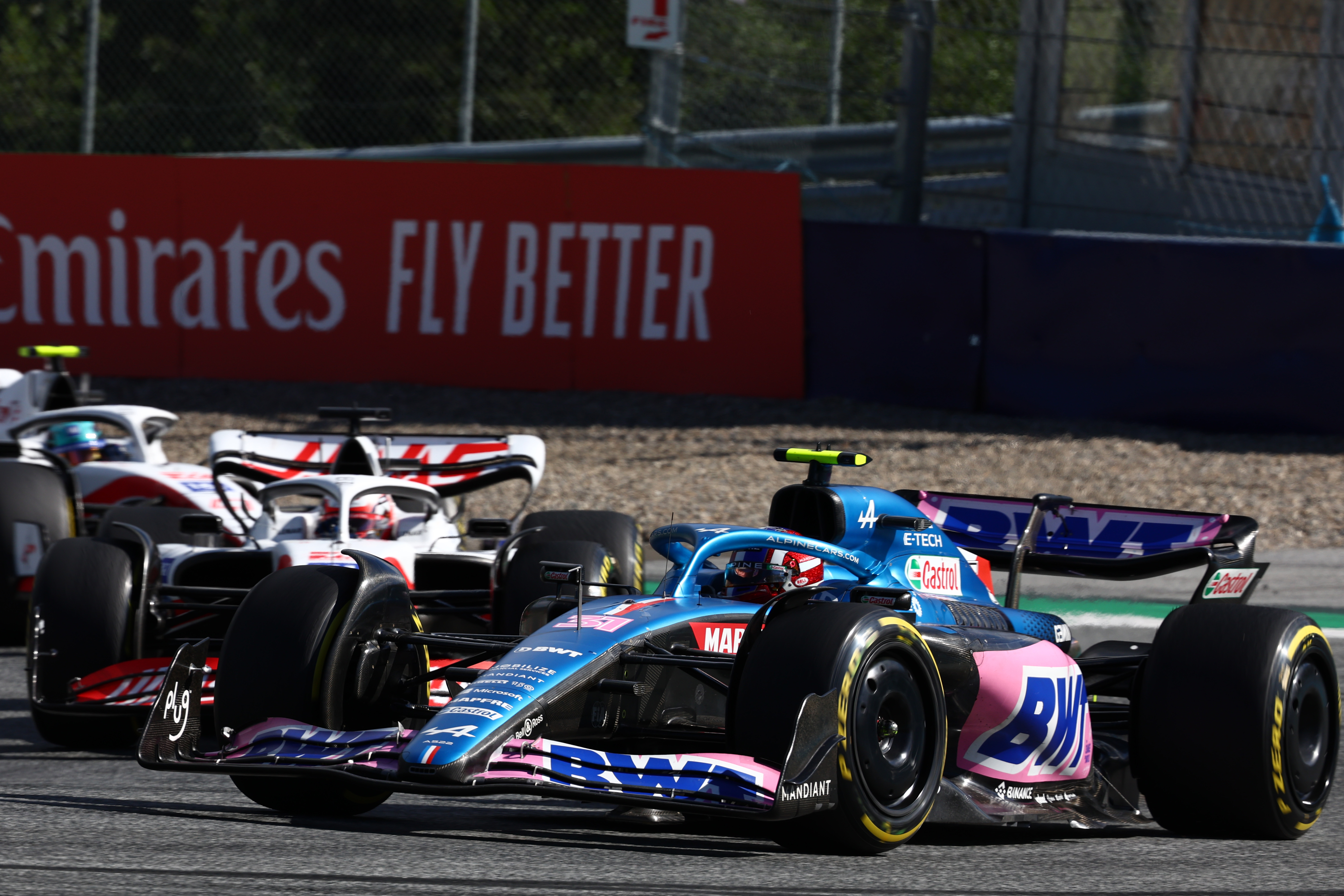 This was a great example of a driver in a midfield car performing throughout and producing an unobtrusive but superb weekend.
Esteban Ocon qualified his Alpine fifth, beating Sergio Perez's Red Bull and Lewis Hamilton's Mercedes thanks to their problems.
It looked touch and go whether Ocon would beat Alpine team-mate Fernando Alonso, who picked up floor damage when he tried to grab a little bit too much extra space on entry to Turn 1.
Ocon finished sixth after falling behind the recovering Perez in the sprint – although he had a near miss when the fuel pump gave out on the slow-down lap.
In the grand prix itself, he took fifth thanks to Perez's first-lap collision with George Russell and later retirement.
It was a quiet race for Ocon, albeit one in which Russell passed him late on.
But that easy Sunday was the consequence of putting together a strong Friday and Saturday to achieve the best possible outcome at every point of the weekend that mattered.
4 Pierre Gasly
5th, Azerbaijan Grand Prix
Rating: 9.5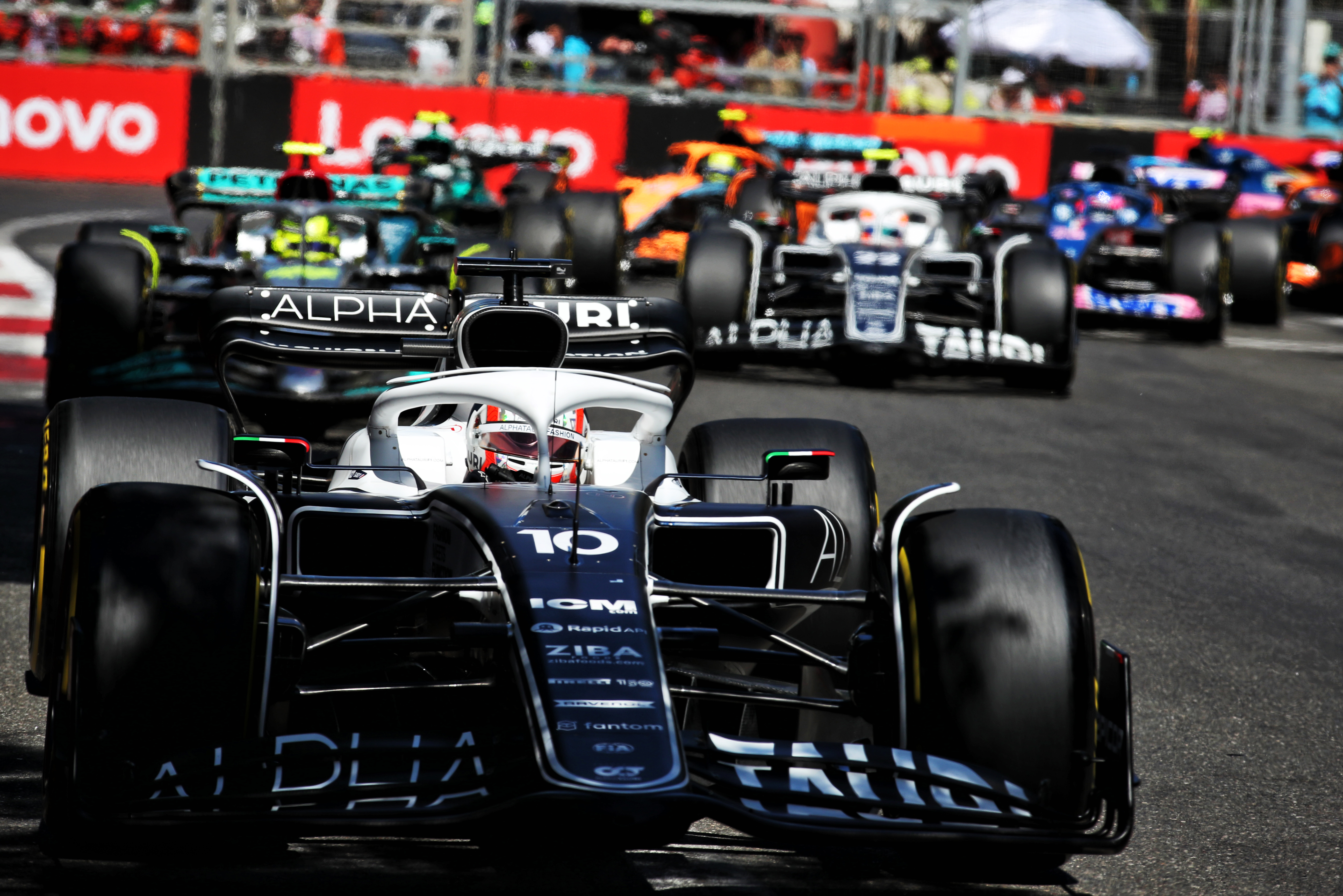 The AlphaTauri works well on the circuits with plenty of slower corners thanks to its good level of mechanical grip. Pierre Gasly made the most of it in Baku.
He qualified sixth, although could arguably have been fifth given he could have outpaced Russell. That was what meant he couldn't access a maximum 10 out of 10 score.
In the race, Gasly ran sixth then pitted under the early VSC – keeping Hamilton behind.
The Ferraris' retirements moved Gasly into fourth ahead of Hamilton. He might have been able to stay there, but when the second VSC was deployed he had to stay out given he only had soft rubber remaining. That meant that Hamilton subsequently passed him. Without that limitation, he might well have stayed ahead of the Mercedes.
3 Lewis Hamilton
2nd, Hungarian Grand Prix
Rating: 9.5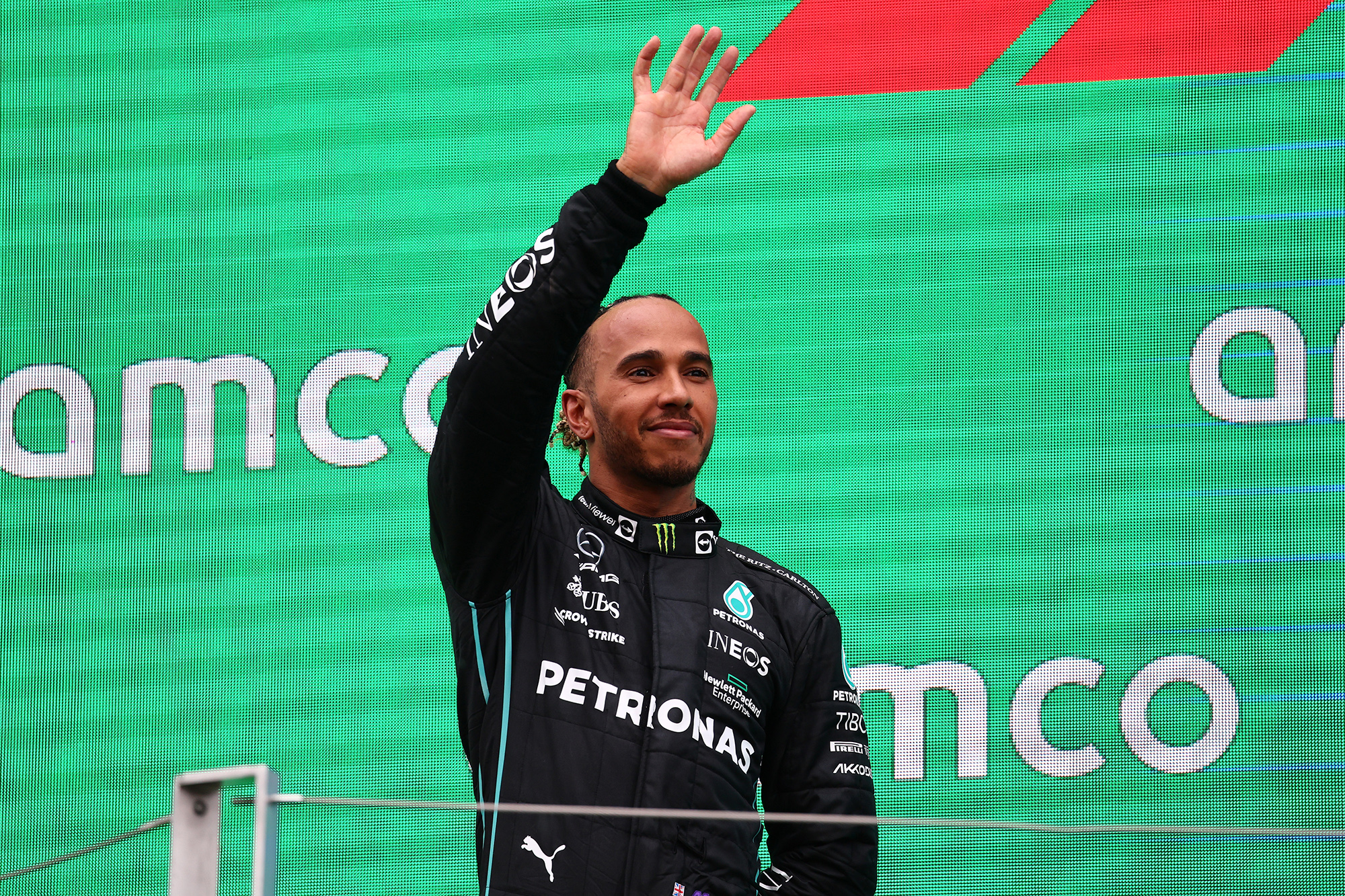 Hamilton potentially could have taken pole position but for losing the DRS at the start of his final Q3 lap given he looked the faster Mercedes driver.
From seventh on the grid, he quickly cleared the Alpines. Although it took 12 laps to find a way past Lando Norris, he avoided losing significant time to the leading trio in the process.
He was undercut by Max Verstappen at the first pitstop but completed a long middle stint on mediums that allowed him to take softs in the final stint and pass Carlos Sainz and Russell on his way to second.
"With a bit of a better qualifying, if the DRS was OK, we would have been in the running for the win," was Hamilton's verdict.
It's possible, but regardless of that, his run to second was well-executed on a weekend when he was the stronger Mercedes driver despite Russell taking pole position.
2 Sebastian Vettel
8th Emilia Romagna Grand Prix
Rating: 9.5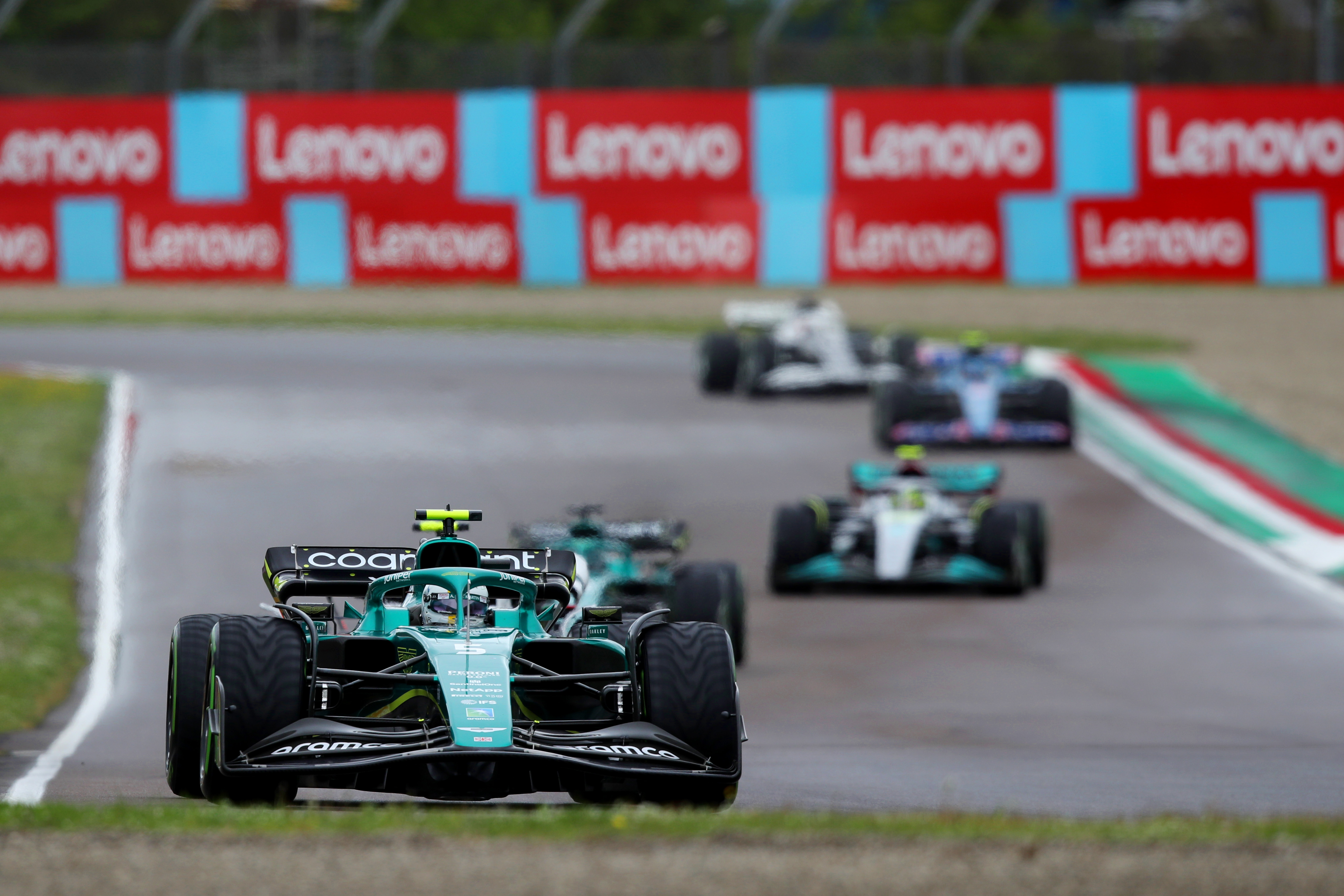 The Aston Martin was categorically not a top-10 car at Imola, but Sebastian Vettel produced an outstanding performance throughout the weekend.
He made the most of the damp conditions to qualify an excellent ninth in a car that had no business being in the top 10. That was borne out by the fact he slipped from ninth to 13th in the sprint, which simply reflected the pace of the car.
But the grand prix itself offered more opportunities given the strategic variety. Vettel made a good start to gain two positions, then got up to eighth thanks to Daniel Ricciardo and Sainz clashing and damage sustained by Alonso.
He was the second driver to go for slicks, which allowed him to jump Kevin Magnussen for seventh place. Inevitably, he couldn't hold off the quicker AlphaTauri of Yuki Tsunoda, but eighth was a great result given the machinery.
"For us, it's like a victory," said Vettel. "To be honest, we are not the fastest at the minute. I think we are pretty much at the other side of the field, but we did really well.
"The weekend helped us with the conditions, but we managed to capitalise.
"We did great job on calling for the dries, and everybody else then I think copied what we did."
1 Max Verstappen
1st Canadian Grand Prix
Rating: 10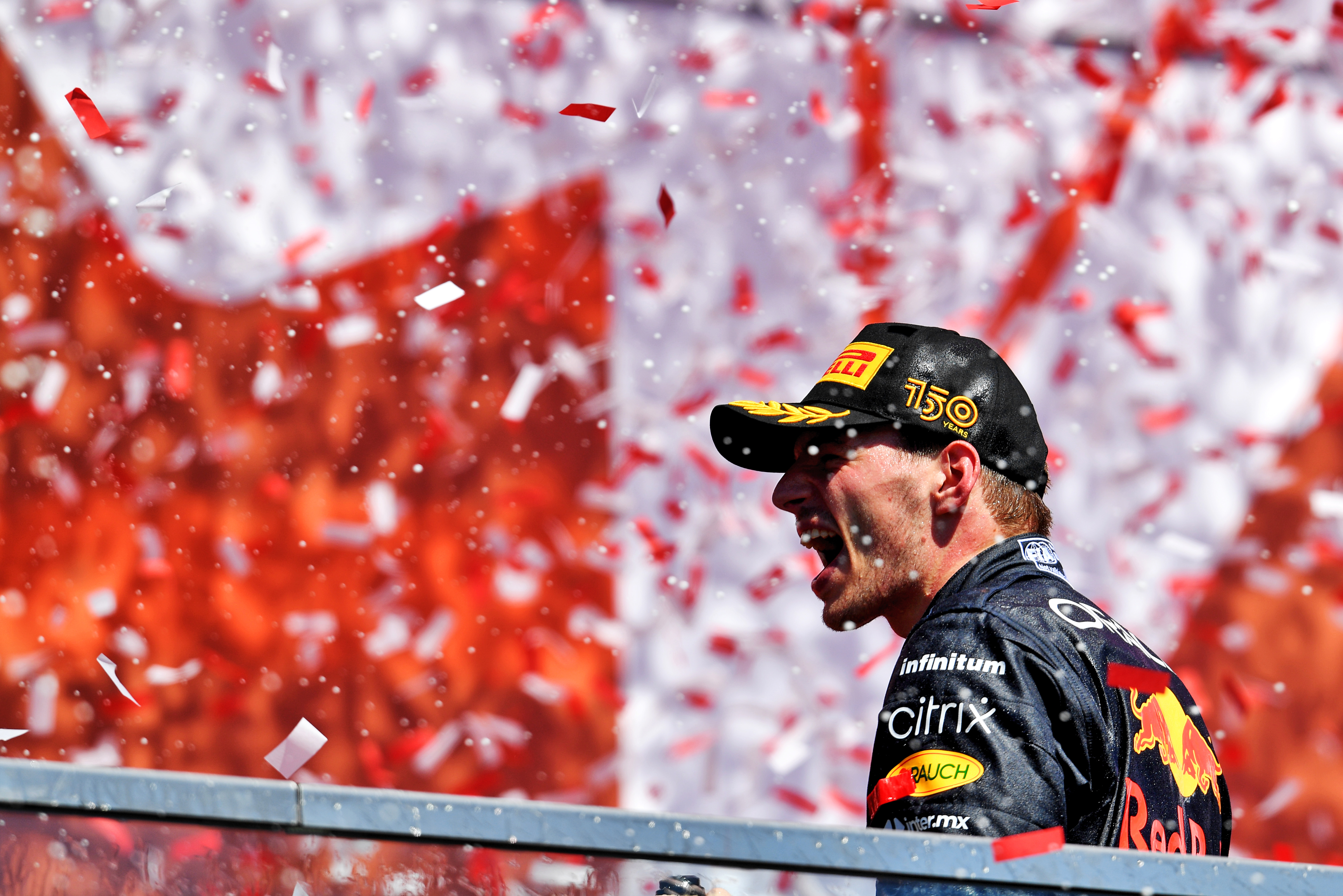 The sole 10-out-of-10 for the year so far reflected the fact Verstappen nailed wet qualifying and didn't put a foot wrong on a weekend when Ferrari had the pace to win.
Yes, he was helped by Charles Leclerc being out of contention thanks to a back-of-the-grid penalty for engine component changes but he still could have lost out to Sainz.
He beat Alonso to pole position by a massive 0.645s, then made sure he held the lead at the start. He also absorbed pressure from Sainz in the closing stages.
This was a classic example of a weekend where a driver leads from the front and makes it look far easier than it really was to win an event they could so easily have lost.
Verstappen also picked up a 9.5 rating for his win at Imola, which could easily have made it into this top five ranking, too.