The first hint of the value of Ferrari's Formula 1 hybrid system upgrade has been revealed following the team's performance at the Turkish Grand Prix.
Ferrari introduced updated components within its energy recovery system two races ago in Russia as part of a development direction it is pursuing for its 2022 power unit.
The upgrade was on Charles Leclerc's car at Sochi and Ferrari was encouraged by its performance at one of the most power-sensitive tracks on the calendar, but would not reveal the gains it saw for "confidentiality" reasons.
At the time, racing director Laurent Mekies cautioned that "performance-wise it was never going to be a game-changer – nothing is nowadays, it's small steps" but team principal Mattia Binotto at least confirmed it was a "step in terms of performance" and had "pushed forward as much as we could with that new technology".
"It will certainly help in the view of 2022 in terms of the experience we can do," Binotto added.
Carlos Sainz had the upgraded hybrid system in Turkey as well as Leclerc and Ferrari had a very competitive weekend, with Leclerc qualifying fourth-fastest and fighting for a podium while Sainz charged into the points from last after his grid penalty.
The Istanbul Park track seemed to play to Ferrari's strengths and did not suit the car characteristics of its chief championship rival McLaren, which influenced the pecking order.
However, Ferrari also believes its new hybrid system played an important role in its performance.
"The first objective is to try to increase our experience in the view of 2022," stressed Binotto after the Turkish GP.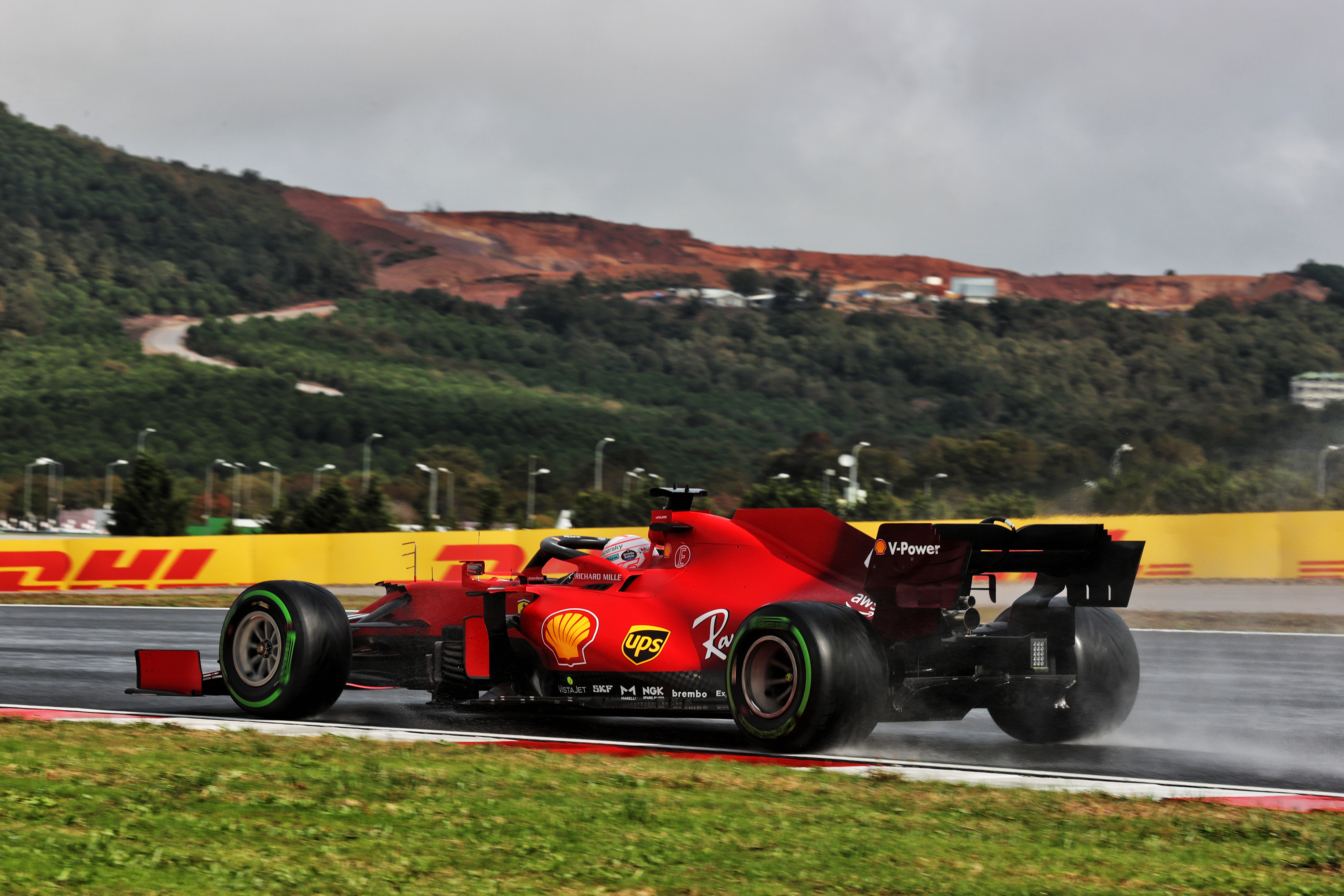 "That's why we introduced it as soon as possible, trying to rush it, taking some risks as well.
"But it's all a risk assessment because obviously for us it's clear to get mileage on-track and do our own experience before 2022 where the power units will be frozen.
"That was the key and the reason for that.
"It is giving us a small advantage, I don't want to quantify it on lap time because it is track dependent. It's not only pure ICE [internal combustion engine] power, it's energy recovery, so it's a bit complex.
"But certainly it's giving us an advantage. If I look as well at quali with Charles, it was the qualifying with the fourth lap time.
"If I look behind him, it was very close, and I'm pretty sure that a couple of positions would have been lost without that specification."
Though Binotto stressed for the second time that a specific lap time gain would not be forthcoming the reference to it gaining Leclerc "a couple of positions" gives a clear hint.
Leclerc outqualified Pierre Gasly's AlphaTauri by 0.06s and Fernando Alonso's Alpine by 0.212s.
It would therefore seem reasonable to believe Ferrari's upgraded system could have been as much as two tenths of a second on full deployment at the Istanbul Park circuit.
A strong hybrid system has myriad benefits with new battery technology believed to be at the heart of Ferrari's development.
A more efficient system that charges at a better rate will have greater energy harvesting and deployment capabilities, with Ferrari likely to now use its electrical power longer through a lap.
The speed trap figures were certainly in the team's favour in Turkey, where Leclerc was fastest on that front in qualifying and the race.
These only offer a snapshot of the situation, as they will be influenced by other factors – Leclerc was known to be running a low-downforce set-up and in qualifying he got a huge tow from Sainz.
However, the conclusion internally at Ferrari is that the improved hybrid system will make a tangible difference, so its value is not to be underestimated.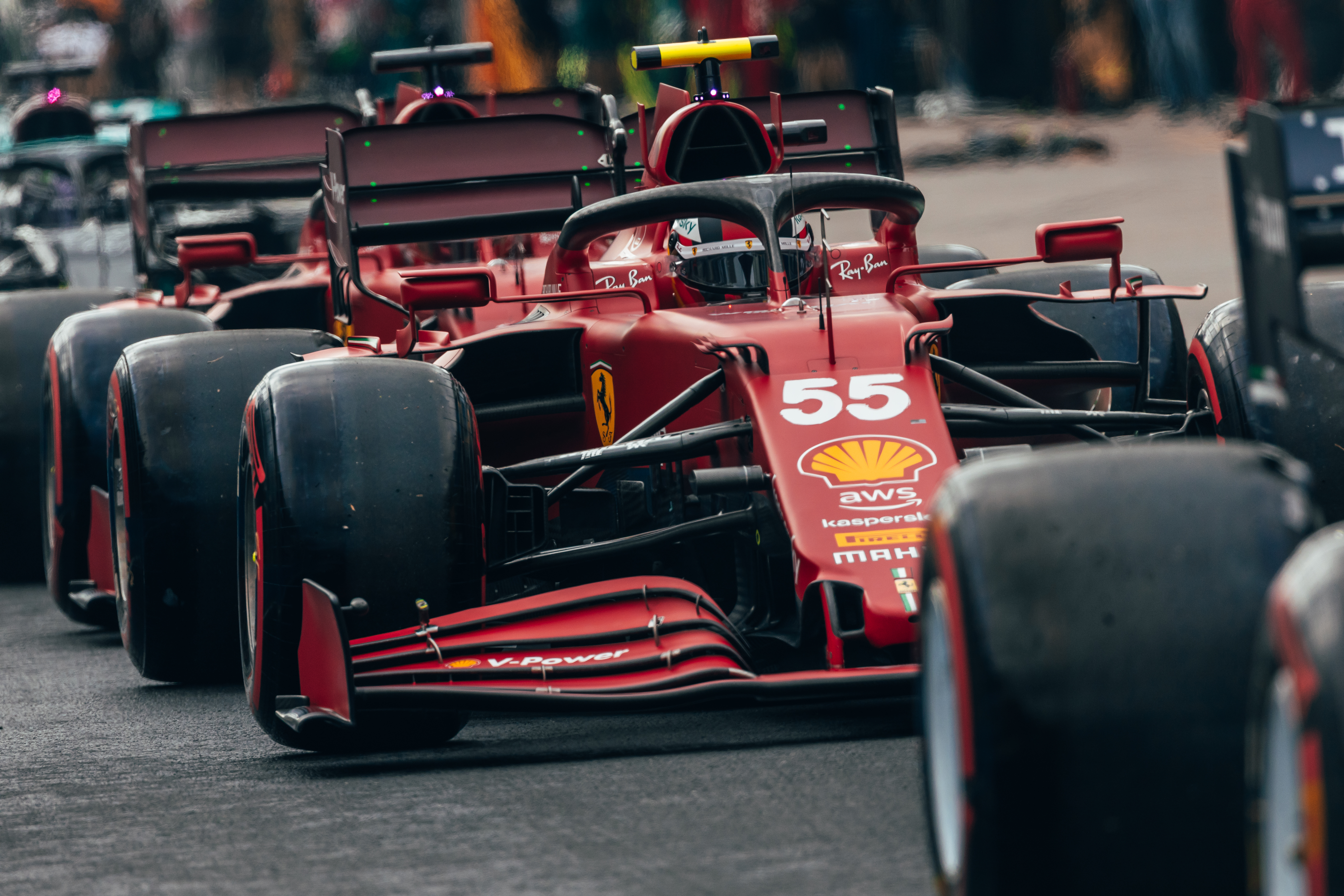 "What this engine should give us is the possibility for the circuits where we are behind to be a bit closer to them, and in the circuits where we are in front, to be maybe a bit further up," said Leclerc after Ferrari closed the gap to McLaren in the constructors' championship to 7.5 points.
"This is what we were looking for since the upgrade was pushed forward, and what we hope is going to give us that little edge to try and make the fight a bit more complicated."