Four words from Mick Schumacher to his Haas team perfectly captured his mindset as he chased his first points finish in Formula 1 in the British Grand Prix: "Let's go get him!"
Schumacher had just passed his friend and mentor Sebastian Vettel for eighth place and had the Red Bull of world championship leader Max Verstappen a couple of seconds up the road.
After settling into the final stint following a safety car restart, Schumacher's approach was not to secure the top-10 finish he had waited so long for. It was to attack.
"He knew he had the car to do this," Haas team boss Guenther Steiner told The Race.
"He was very confident in the car and then you can drive well. If you can attack instead of defend, you are in a different position. And I think he put himself in that position by knowing what the tyre will do, and he knew he can attack.
"That already is not like 'Oh, I have to defend not to lose a position', it is different when you've got that in your mind.
"You're handling this much better and you are this much calmer."
Schumacher was comfortably inside the top 10 when the safety car emerged and threw extra hurdles in front of him in pursuit of that long-awaited maiden points finish.
He fell to 10th amid the varying reactions to the caution period, but would take the restart on softs, falling behind the likes of team-mate Kevin Magnussen and Vettel – who stayed out on their harder compounds.
Steiner's suggestion is that Schumacher was emboldened to be on the front foot at the restart. And he was.
Magnussen got delayed by Verstappen after being run wide at Brooklands, which allowed Schumacher to go around the outside at Luffield and then complete the pass on the outside of Copse. Earlier in the race, he had pulled off a sweet move on Magnussen in more equal racing conditions as well.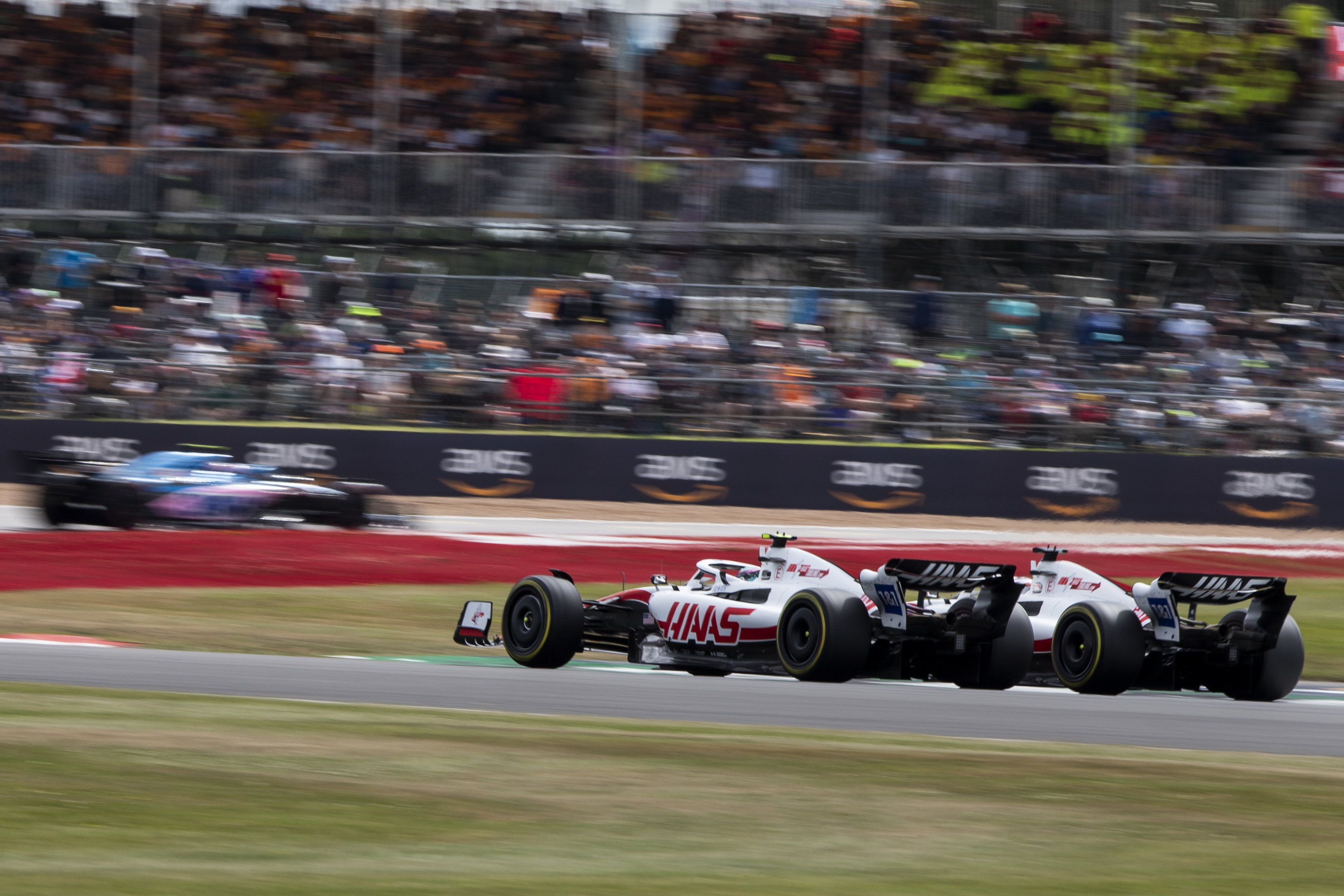 When he caught Vettel, Schumacher initially looked cautious – but this was wise. One half-look at Luffield was all he attempted before waiting to convincingly sweep past around the outside at Brooklands a lap later.
He needed even more restraint when he caught Verstappen's ailing Red Bull and found the world champion unaccommodating – especially on the final lap, when Verstappen ran Schumacher out of road on the exit of Brooklands and slammed the door into the final corner when Schumacher had got a wheel inside.
If Schumacher had judged either scenario differently, his race would have ended in agonising late heartbreak rather than points.
As Verstappen put it: "Into the right-hander, I was like 'well, he has to now back off, otherwise we're both out'. But he's smart enough to think."
You could argue that Schumacher didn't even need to try. A needless risk, perhaps. But, as he pointed out, "it's a risk for more points" – which is F1's great currency. Plus, aggression had got him into that position in the first place, he had the faster car, and was driving with confidence.
Steiner wasn't too worried – he reckons Schumacher had learned from his twitchiness in Miami, where a collision late on with Vettel cost him a highly likely points finish. So while Schumacher was happy to give it a go, he also knew when to yield.
The sheer jubilation after the race showed that Schumacher knew exactly what was at stake here – valuable points for the team after a difficult run, in addition to ending his own points drought.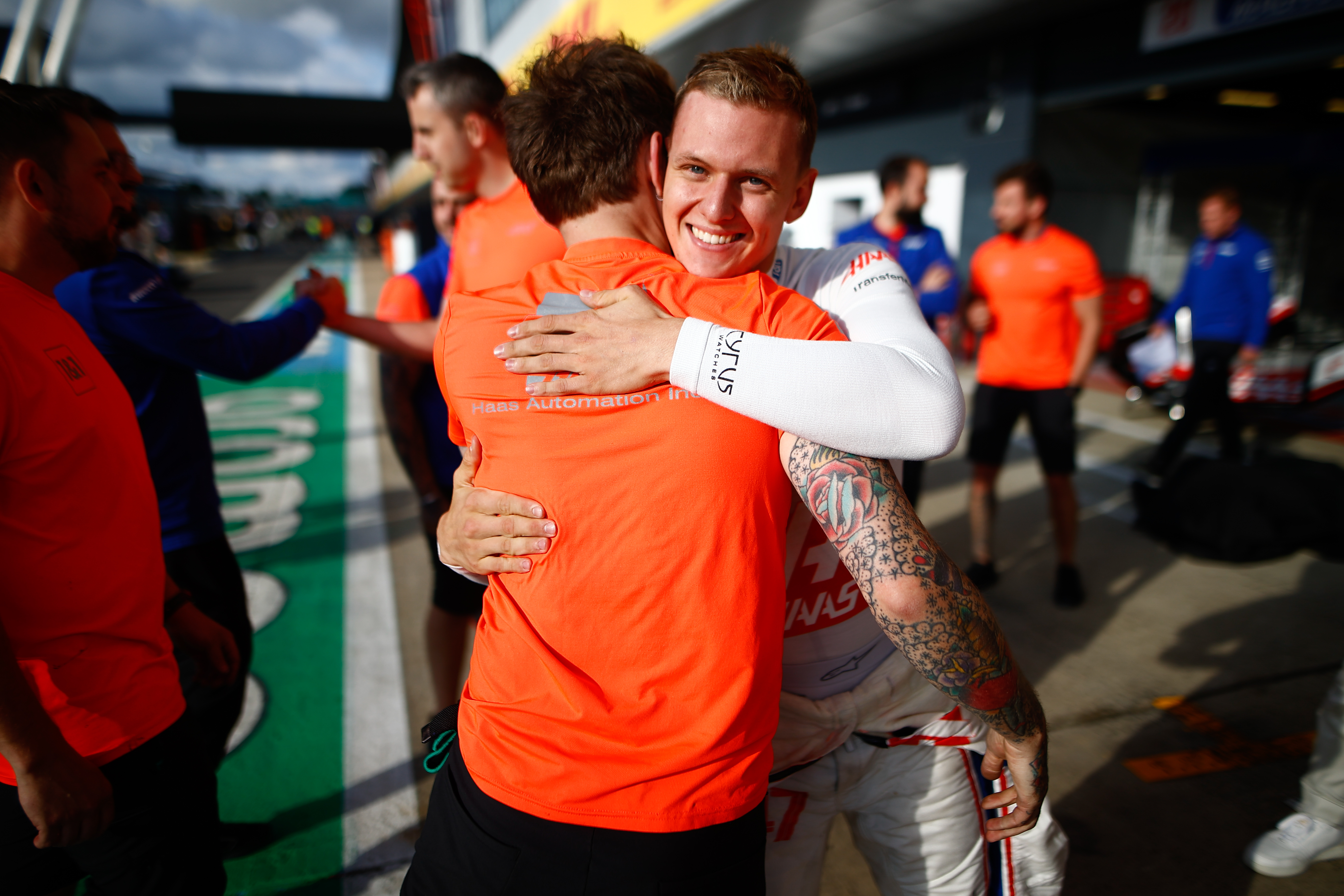 "Finally! I told you guys this is the weekend," Schumacher screamed down the radio, a mess of slightly incoherent emotion and swearing.
"Oh my God! You guys are brilliant. You guys are brilliant, man.
"F****** hell! You guys are f****** brilliant! F******…excuse my swearing…"
Haas won't have minded. Not least because of Steiner's own fondness for the f-word. Everyone in the team is aware of what this will mean for Schumacher, who has been under a lot of scrutiny this season and even had an ultimatum of sorts issued by Steiner.
Schumacher needed to stop crashing and start stringing together consistent performances. After races where Haas and Schumacher have looked faster and found ways to miss out on points it was funny in a way that – despite his own confidence – this result was earned from a weekend that looked like it would offer very little.
But the attritional race slowly came to Schumacher. And as it did, he, he showed very good performance and a calm head. He, rather than Magnussen, was Haas's leading light.
"It will be a good confidence boost," said Steiner. "He sleeps well tonight.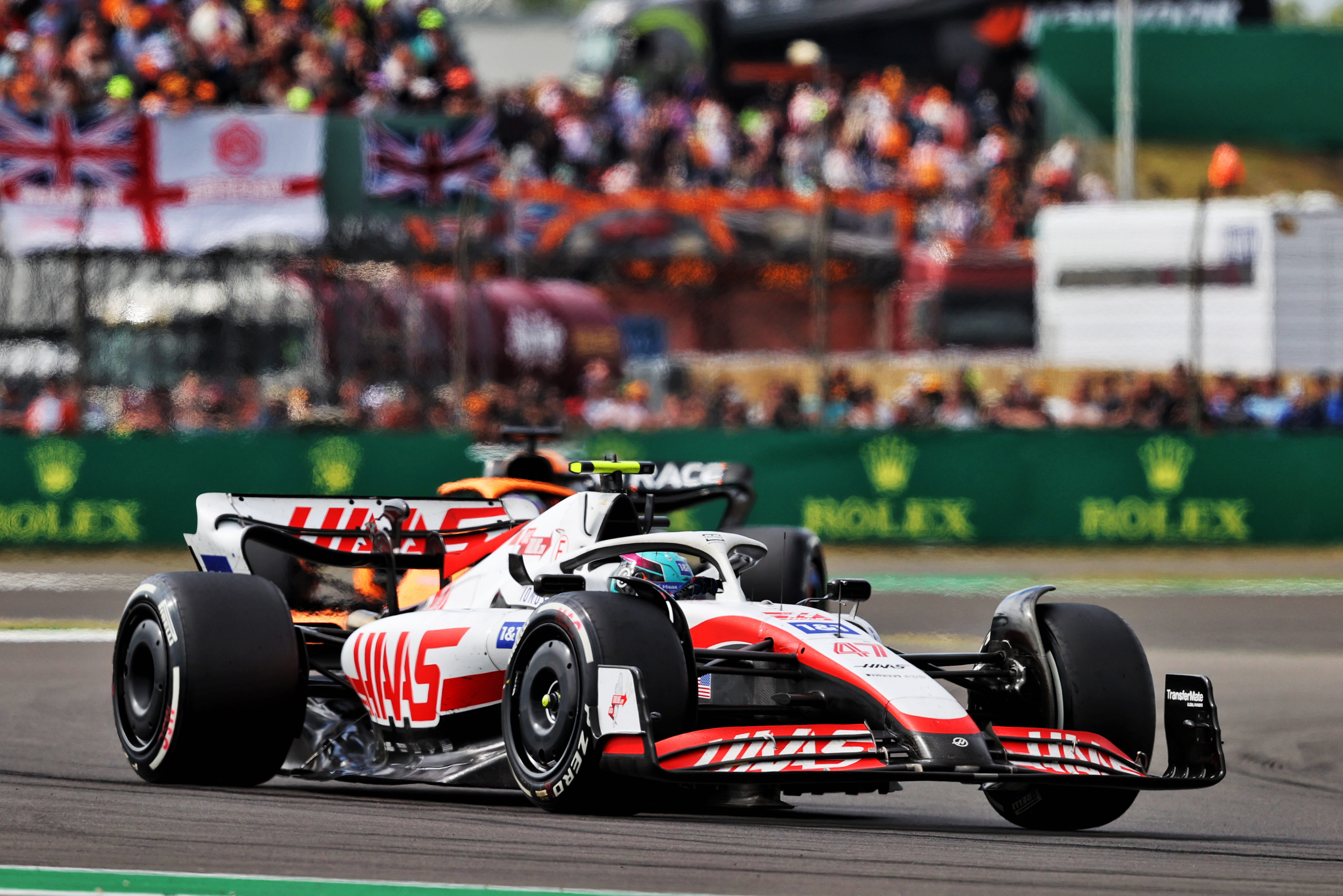 "It's always good when you've got this done the first time. But we need to manage this so the expectation doesn't rise too much, and then puts the opposite pressure on again.
"We need to be aware of that, so even if he doesn't score for a weekend or two it is not the end of the world, it's part of racing.
"The midfield is so packed, there's so many teams in it, that one weekend you can be the best car in the midfield and one week, you can be the worst car.
"We don't have to put the pressure on now too much."