Fernando Alonso's age-defying level of performance in Formula 1 stems from a motivation that is his "biggest difference from any other driver", reckons Pedro de la Rosa.
Alonso, who turned 41 in July, returned from a two-year sabbatical last season and recently broke the record for number of F1 starts at 351.
The two-time world champion expects his career to exceed 400 races as he has signed a multi-year deal to join Aston Martin from Alpine next year.
Alonso had been expected to stay with Renault's works team but Alpine hesitated over giving him a straight multi-year contract and wanted a one-plus-one effectively as insurance against Alonso's performance dropping now he's in his 40s.
Ex-McLaren race and test driver de la Rosa, who will reunite with his compatriot and friend next season having joined Aston Martin himself as an ambassador, reckons Alonso's unparalleled commitment to racing is putting off any degradation in his ability.
"There's been a lot of talk about the drivers that are old, or getting old, and their performance," said de la Rosa when asked by The Race about Alonso's ability to resist the natural decline that comes with age in any sportsperson.
"I think every one of us is different. And it very much depends of your natural degradation process, which is uncontrollable from our side.
"There's a lot of things that we can do as a human being, as sportsmen, just to avoid this degradation or delay it as much as possible, which is having a healthy life, nutrition, sleep, blah, blah, blah.
"But apart from all this, there's the other one, which is the motivation. It doesn't come from the outside, it doesn't come from the clock, it just comes from inside yourself.
"There's some drivers that lose motivation. Some others have other priorities as you age. And Fernando is a person that hasn't changed in these last 20 years.
"His first priority is motorsport, motor racing, and delivering at the track on a Sunday at 2pm. That's how he is. That's his natural ability, and that's the biggest difference from any other racing driver.
"He's fully motivated. And it might it might sound like a topic, but it's not. The people that work closely with Fernando and we know him, know it's true.
"He's motivated in Formula 1, but he's fully motivated for a 24-hour race in Dubai in December after the whole season.
"It's his life, racing is in his blood. And it's simple as that. Not for all of us has racing been in our blood for that long."
De la Rosa speaks from experience of the challenge drivers face when battling age, having last raced in F1 for HRT in 2012, aged 41.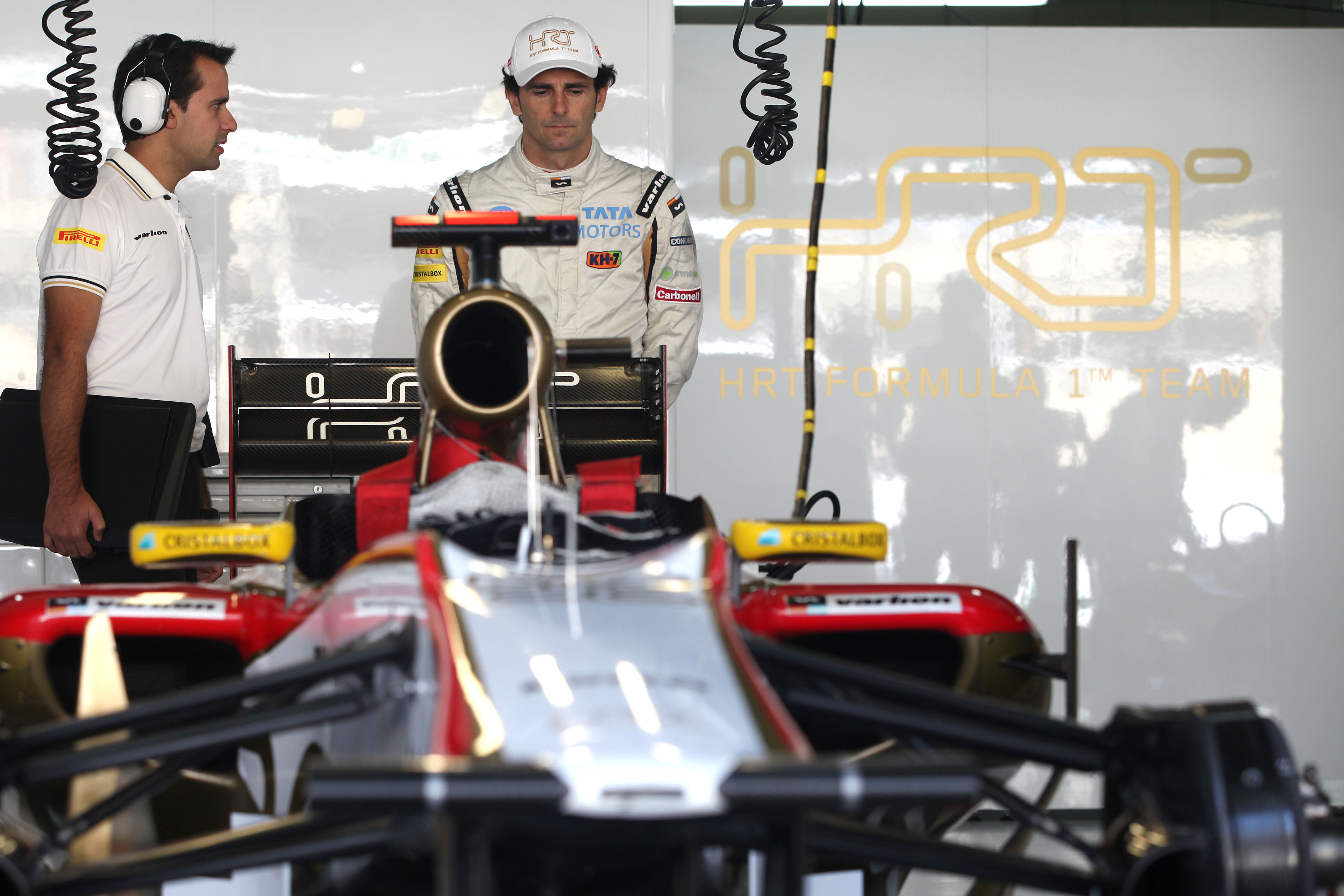 He reckons Alonso is one of the best drivers in F1 history and a "unique" talent, though, so joins Aston Martin at the "peak of performance".
Alonso will partner Lance Stroll next season. Stroll is the son of team co-owner and chairman Lawrence Stroll and is still only 23 despite racking up 118 starts. He made his F1 debut as an 18-year-old, fresh from winning the European Formula 3 Championship.
De la Rosa called it a "very interesting combination" as he believes Stroll is "underrated", highlighting his aggressive opening lap in the wet in Japan last week and his strength in high-speed corners as an indication of the type of driver he is.
"I'm just looking forward to working with them," said de la Rosa.
"One is 23 years old, and the other one is 41. The combination will be fantastic.
"Fernando will work very well with Lance, because there is this age gap and Fernando is so mature now that they will help each other to become stronger as team-mates."
De la Rosa was announced as Aston Martin's new ambassador on Thursday in an unexpected example of the team's constant expansion in its new era.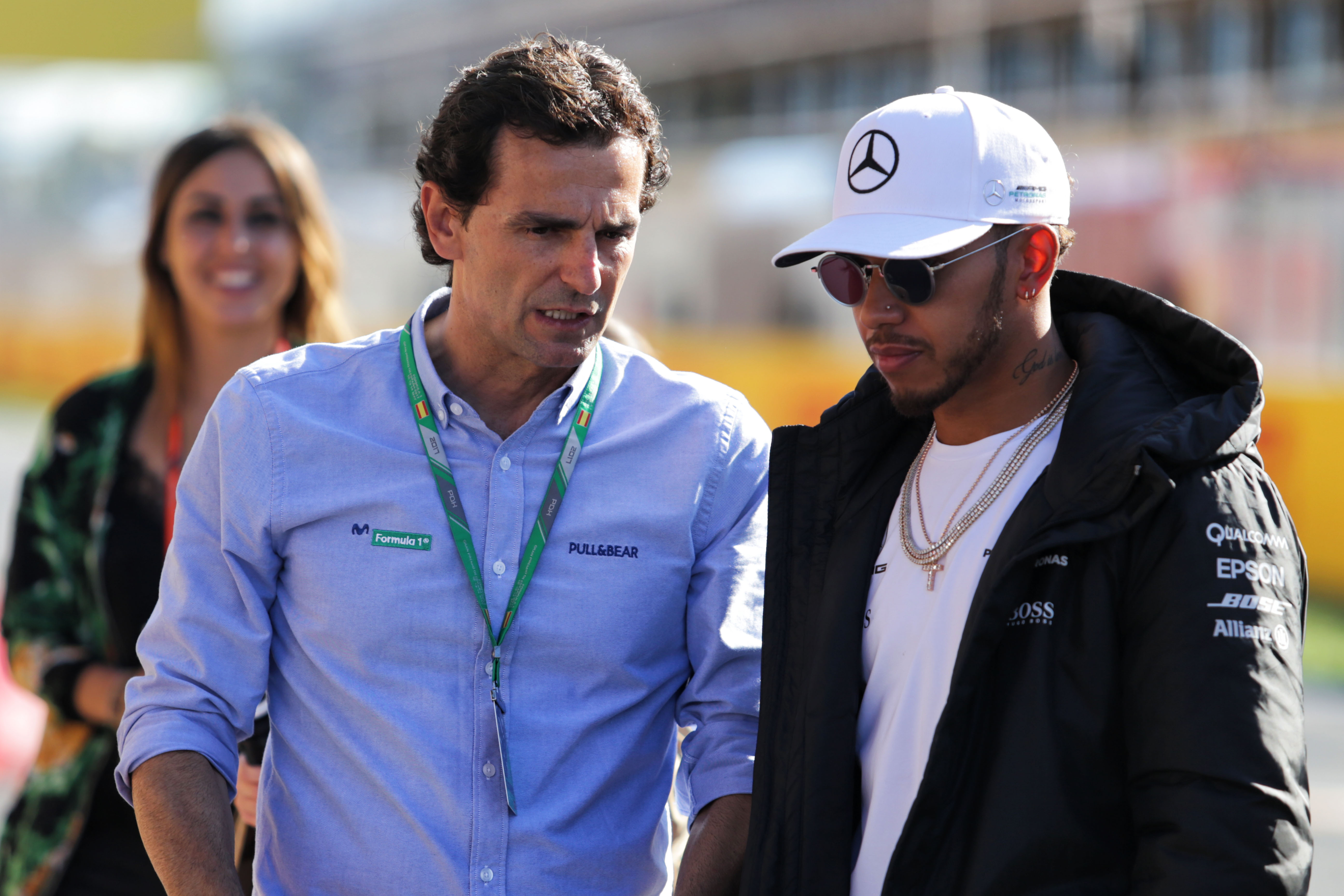 His position will involve various media, promotional and "general advisory" duties alongside consultation responsibilities for the newly launched driver development programme.
It's a surprise reunion for the Spaniard, who returns to the team he had his first F1 role with back in 1998 in its Jordan days, when de la Rosa became its test driver.
"I visited the team in July," he said. "And I came back to Team Silverstone because my first ever team in Formula 1 was Jordan Grand Prix in '98.
"So I knew the team, or the roots of the team back then. And when I arrived, this summer in July, I was shocked.
"I was shocked about the transformation, the investment that was being made in the new factory, the windtunnel, but more importantly, in the ambition of the team members, the people that I met.
"So, I was really touched. And it was back then when I said to myself, wow, it would be great to get involved with Aston Martin.
"It just grew, this feeling that this is the right place, the right team. Maybe it was the fact that well that I was visiting my old team. And it also helped a bit to bring up the emotions.
"But it was a fantastic feeling to meet the engineers. They all believe the team could do it, they could get to winning ways.
"That made me think, wow, I want to be here. I was lucky that the interest came from Aston Martin, then. Because many times the love doesn't come on both sides. But in this time, in this case, it happened."