Mercedes came into Formula 1's French Grand Prix genuinely expecting to race Ferrari and Red Bull for victory, but "can't figure out" why its updated F1 car was so far off the pace in qualifying.
W13 featured a revised floor and some wing alterations for Paul Ricard, as well as some cooling tweaks to the nose and front brake ducts. Lewis Hamilton said he hoped to be "within three tenths' of the leading F1 cars, but he ended qualifying 0.893 seconds off the pace, while team-mate George Russell was 1.259s adrift and beaten by the McLaren of Lando Norris.
Hamilton called his Q3 lap "beautiful" but said the top two teams are "just in their own league". He felt Mercedes was a match for Ferrari and Red Bull through sector one, but lost "chunks" of time on the straights and through the long, high-speed corners of the final sector.
"I don't know what's happening," he said. "It's like they have less drag and more downforce in all the corners."
Mercedes boss Toto Wolff said the lack of performance in France surprised his team after encouraging recent outings at Silverstone and the Red Bull Ring.
"We came here thinking we would race for a victory, and we're further off than we were before," he said.
"We were slowly but surely working our way back to the frontrunners, and there were good signs in Silverstone, then we went to Austria, a track where we're normally not competitive at all, and we could clearly see the signs why we were not competitive – but we were close, so that was acceptable.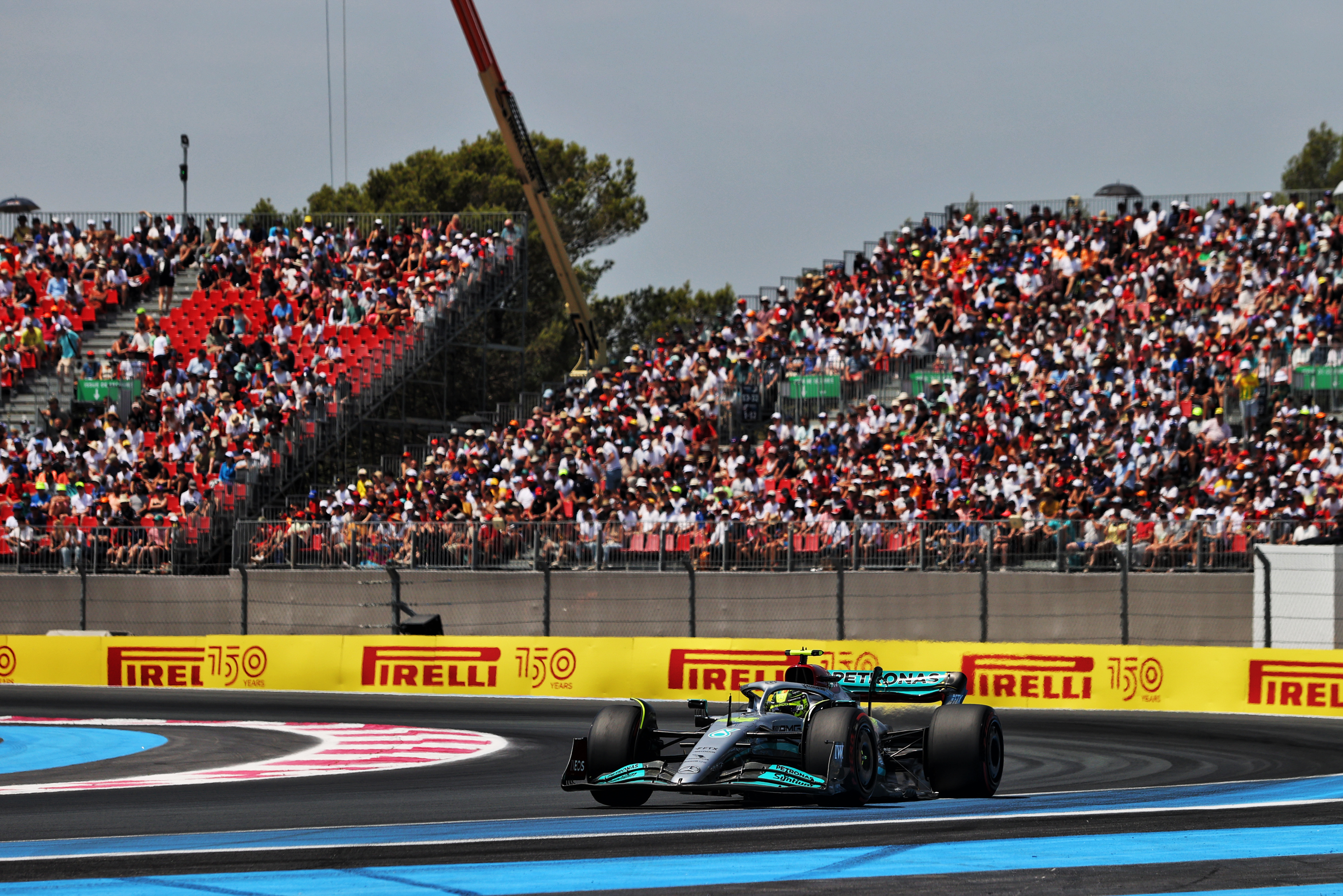 "And we brought quite a nice update package to Paul Ricard, the track is smooth, off we go, let's hunt them down – and boom, no performance. Like… no performance. And we can't figure it out. We can't figure out what went wrong."
Wolff said Hamilton's practice experiments with alternate rear wings proved fruitless – with the highest downforce wing producing too much drag for the straights and the skinny version costing too much grip in the corners.
Russell said the failed experiments might be a "lesson for us, that we just need to focus on ourselves and really try and focus on getting the most out of the car, rather than experimenting too much". But caveated that by saying the team needs to understand what does and doesn't work with its 2022 car.
Wolff described Charles Leclerc's pole lap as an "outlier" thanks to the tow he received from Ferrari team-mate Carlos Sainz, but even so felt Mercedes was way slower than predicted.
"If you would've told me that we would be between seven tenths and one… point.. how much are we off? [1.1s]. Yeah, I would've said that's not possible – so that's a bit of a slap in the face."
Wolff refused to blame the revised aerodynamic map of the car for Mercedes' struggles, but suggested its yo-yoing form between sessions indicated a fundamental problem.
He added: "Within one session we go from totally uncompetitive in the first sector to, second part of Q3, we're the best in sector one. And the opposite in the last sector.
"So clearly there's something happening – whether it's wind-affected or tyre-dependent – that's just not working on our car. The car is on the edge. And between hero and zero there's just a super fine margin that we don't seem to hit."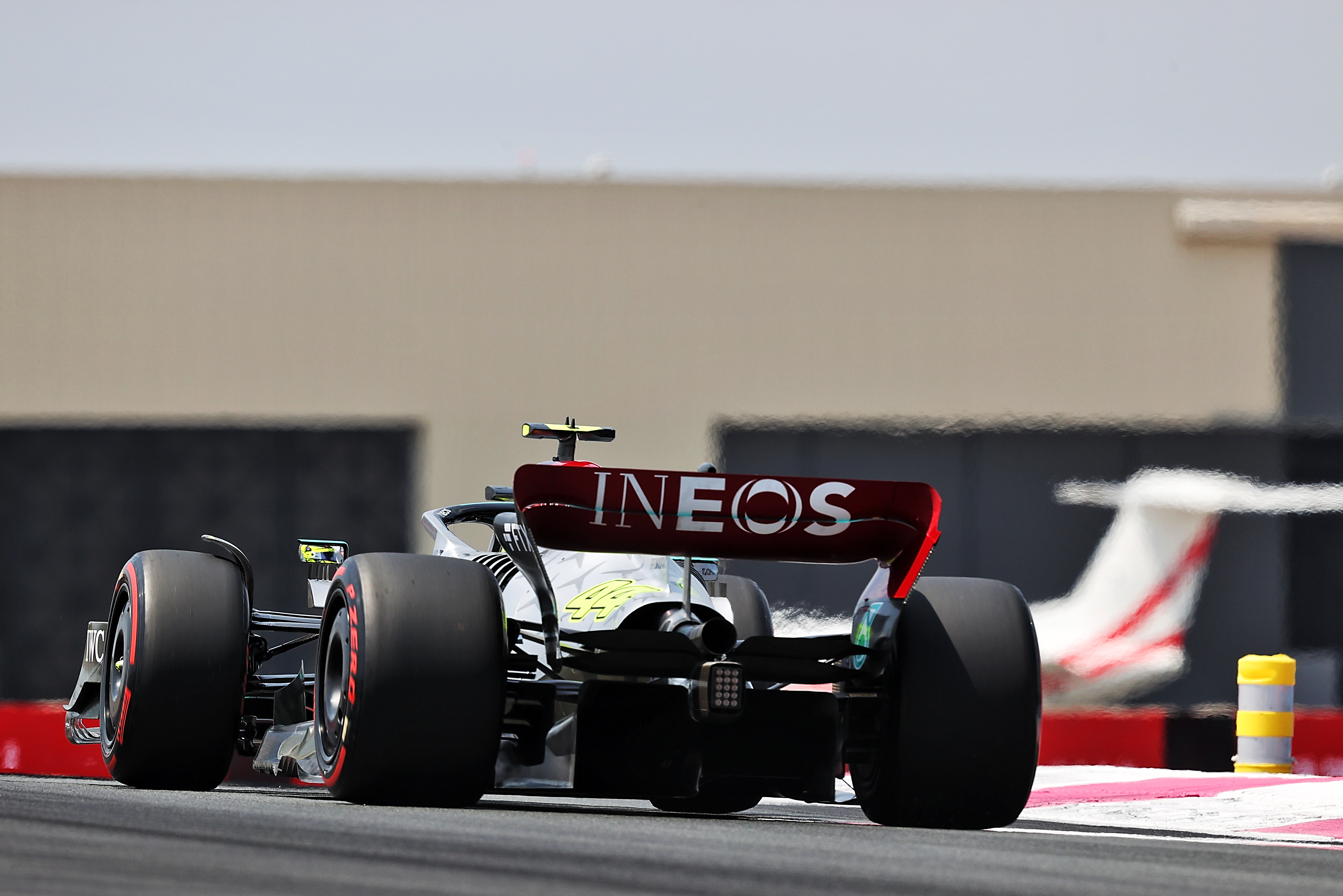 Hamilton was 0.983% off in qualifying compared to a margin of 0.688% in Austria and 0.597% at Silverstone.
But it's worth noting that Mercedes was 0.817% off in Spain where it was quick in the race and it's expecting significantly better race pace – something Russell was quick to highlight.
"We know we've got a weakness in qualifying, we can't really assess it just after today, we need to see tomorrow," Russell said. "High fuel pace was relatively competitive, we should have a chance against Checo and even if Carlos [didn't have the penalty], we would have had a chance against Carlos.
"Max and Charles are a step ahead of everyone at the moment."