Red Bull has left Formula 1 rival Ferrari worried and confused by its performance at the Belgian Grand Prix and the speed its car had on the straights and in the corners.
Max Verstappen dominated the Spa race and led a Red Bull one-two, beating team-mate Sergio Perez by 18 seconds, despite starting 14th on the grid because of a penalty.
Ferrari was already concerned in qualifying, which Verstappen controlled completely, and the manner of Sunday's race has only intensified that.
Charles Leclerc finished sixth after starting one place behind Verstappen on the grid, although his race was complicated by an early pitstop because one of his brake ducts had picked up a visor tear-off believed to be from Verstappen of all people.
Leclerc was fifth on the road but had a five-second penalty for speeding in the pitlane for a pitstop he did not want to make, but such is the focus on Red Bull's searing speed that Leclerc repeatedly turned back to that topic during post-race media briefings.
He described that as "more frustrating" and "the thing we need to work on", admitting Ferrari did not have an immediate answer for why it suffered such a great deficit.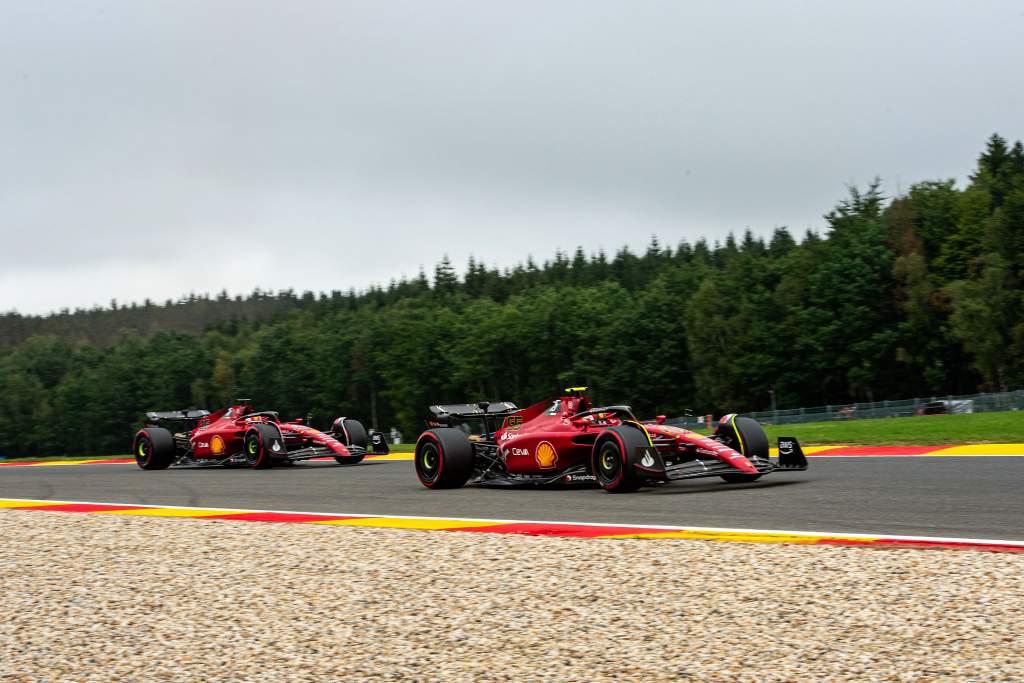 "We need to look a little bit more at the overall weekend," Leclerc said. "It's been a very difficult weekend. If you look at Red Bull, they were on another level.
"They found something this weekend that is a bit worrying for us, because for now we don't exactly understand.
"They are still extremely quick in the straights, which it looks like they have no downforce. But then they get into the corners and they're as quick as us, or quicker.
"So, it's a bit worrying."
The Spa circuit has high-speed first and last sectors but the middle part of the lap features a range of corners.
Ferrari experimented with what the team described as an "aggressive" low-downforce wing during practice, but decided on the higher-downforce version on both cars for the race.
Spa usually requires teams to choose between higher- and lower-downforce set-ups but, as Leclerc referenced, the speed of the Red Bull in Verstappen's hands was ominous across the lap.
Verstappen had the second-fastest first sector of anyone in qualifying and was quickest in sectors two and three – three tenths faster than the next-quickest driver (Leclerc) in the middle sector.
In the race, Verstappen was also faster than the Ferraris in all three sectors. His advantage was more than two tenths in sector one, three tenths in sector two, and one tenth in sector three.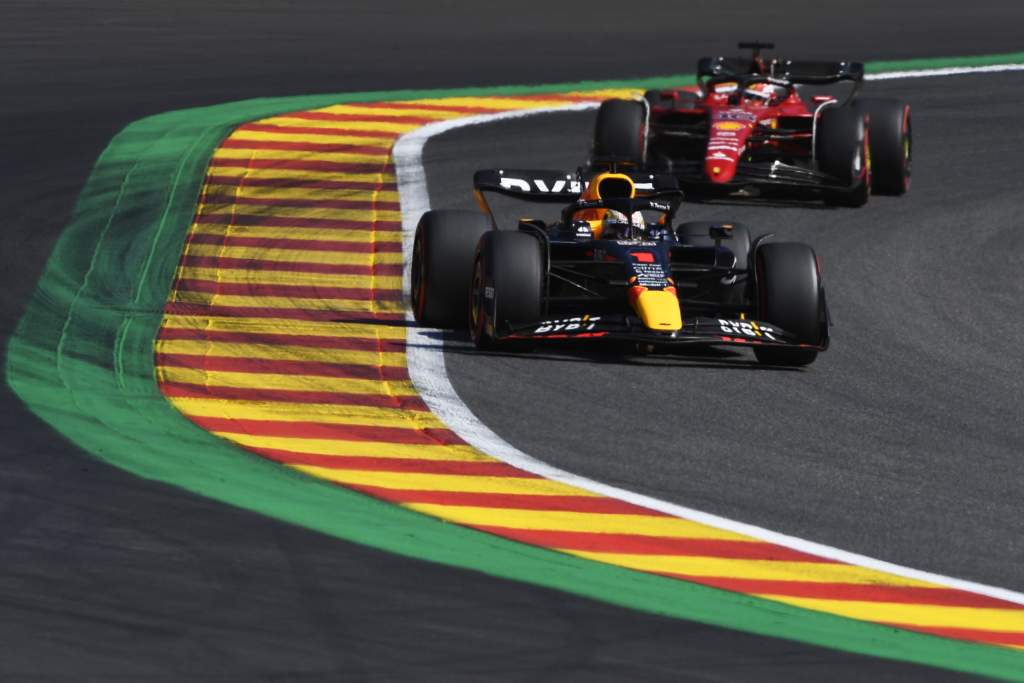 The indication is that the Red Bull RB18 has an extremely efficient car with a strong downforce:drag ratio and a good engine.
"What is more concerning for me is to see that they have been capable of running a lower-downforce but still having a great type of speed in the middle sector where you need downforce," said Ferrari team boss Mattia Binotto.
"So, I think they've got both of it, which is back to the efficiency. They've got low drag, and great downforce on the car."
Despite it comfortably leading both championships, this was actually the first time this season Red Bull has emphatically dominated a grand prix weekend.
Leclerc said it's "strange" to see Red Bull was suddenly "so much quicker than everybody", especially when the gaps between other teams, he believes, have gone largely unchanged.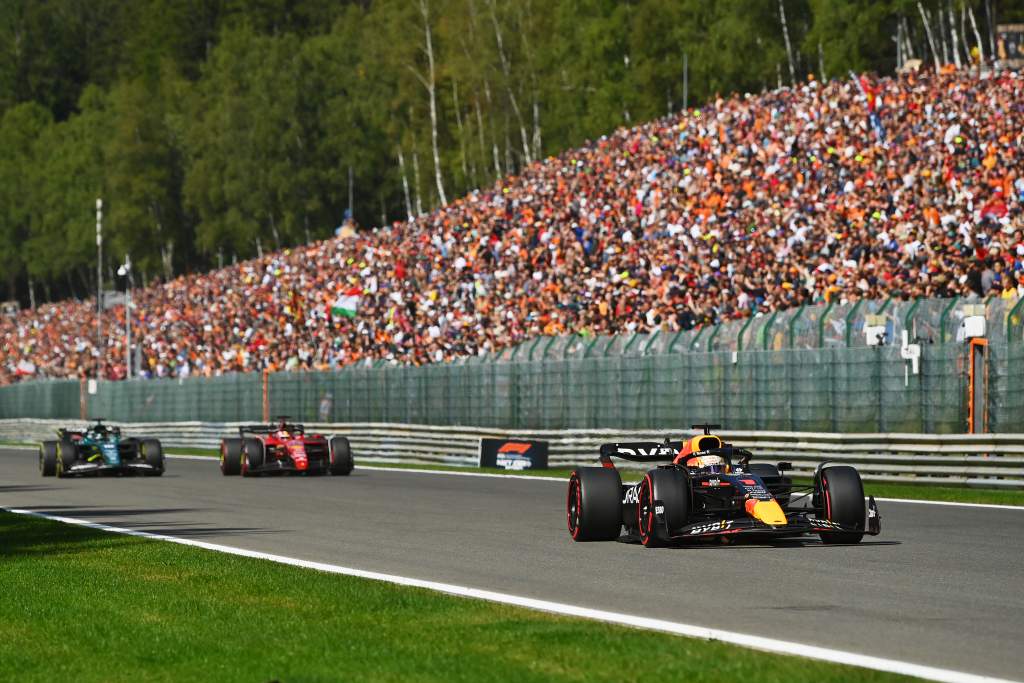 When asked about next weekend's race at Zandvoort he replied: "First of all, I can't wait to get there and get back into the car and hopefully see some progress, but before thinking about progress we need to understand from where it's coming from.
"And for now it's a big question mark because if you look at the midfield also, the gap is more or less the same as it's been for the first part of the season.
"It's just Red Bull is so much quicker than everybody. So yeah, it's strange."
Leclerc admitted the championship is "definitely looking extremely difficult now", having fallen 98 points behind Verstappen and been overhauled by the other Red Bull of Sergio Perez.
But Binotto is optimistic Ferrari can at least be more competitive at upcoming races as he is more convinced this was a track-specific occurrence – and thinks Ferrari was also hamstrung by poor tyre management.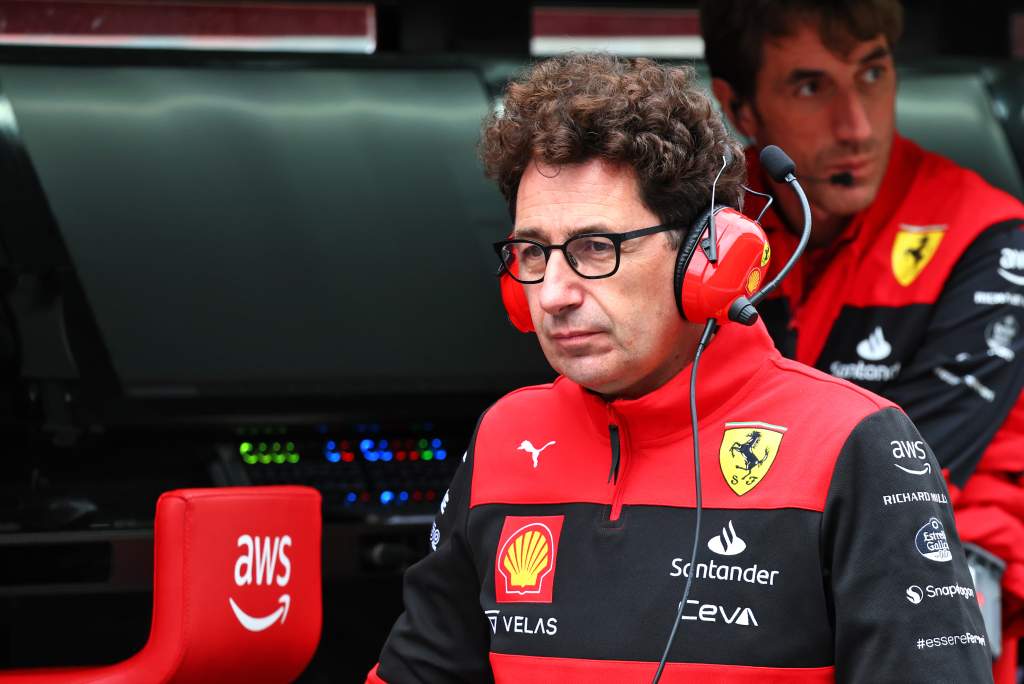 "It has been a true difference between us and the Red Bulls this weekend," Binotto admitted. "Simply today the Red Bull is a faster car compared to what we've got, in terms of overall efficiency, because Spa is where you need efficiency, from the aerodynamics and the power unit.
"But more than that we had a lot of tyre degradation we need to look into. They have been stronger as well in terms of tyre degradation. So, I don't think it has been an outlier.
"Certainly, the gap we have seen today is not the gap we'll have in the next races. Spa is always amplifying the gaps because it's a long track. And whenever you have a slight advantage on efficiency it's normally amplified and very obviously seen on such a circuit.
"We hope to be closer in the next races. They've got a slightly faster car, but tyre degradation has been the element most affecting the performance.
"We need to understand and try to address as soon as possible because it's really important as well for the next races."