The root of the hugely contentious way the Abu Dhabi Grand Prix and 2021 Formula 1 world championship finished was a desire to make sure the race finished 'under green'.
That hasn't always been an outright priority for F1, which over the years has declared plenty of races official if red-flagged past the 75% distance mark or finished under safety car when necessary.
But under race director Michael Masi there seems to be a different outlook and a greater focus on getting a 'racing finish' – with the late restart for a one-lap sprint after the Azerbaijan GP red flag in June this year the first strong hint before the finale.
Is that the right way for F1 to go? And if it is, how should it ensure it happens smoothly?
Here are our writers' thoughts:
Introduce a fixed and clear red flag rule
Scott Mitchell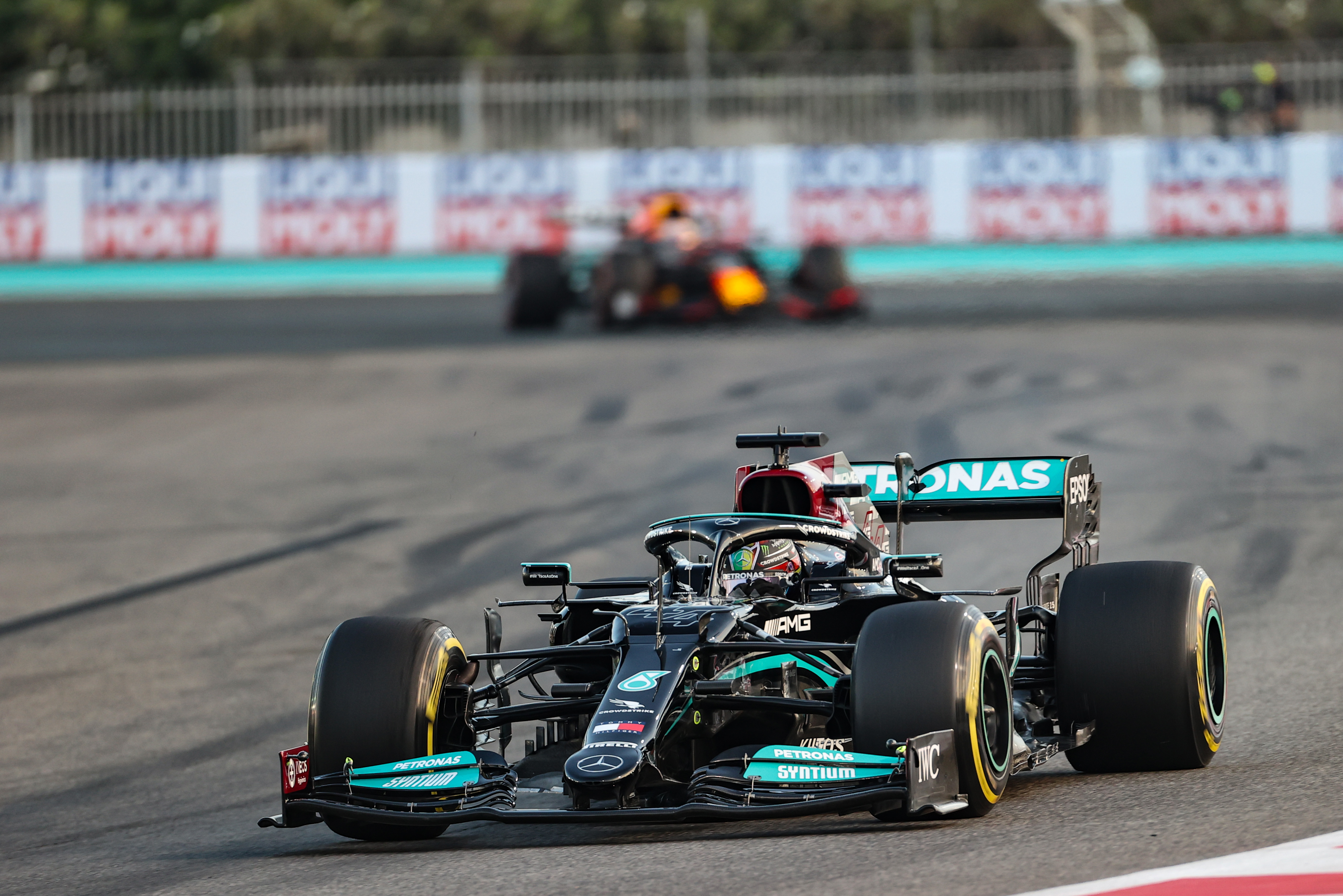 Finishing under a safety car is never satisfying and despite being sceptical at the time I quite liked the Baku two-lap restart.
So why not have a rule whereby if the safety car is on track with 5 laps or X% of the race remaining, a red flag is required?
That would neutralise the race entirely, prevent anyone from lucking in – why should you be rewarded for being so far behind someone you get a free pitstop and tyre change? – and reset the race in a way that at least provides an equal opportunity at the restart.
One thing I would change with the red flag rules to facilitate this is to stop people from being allowed to change to whatever tyres they want. I understand the rule is there on safety grounds to avoid a puncture or something like that – so make people switch to the same compound.
Taking fresh tyres but no compound change at least keeps an element of whatever strategic variation was in play at the end of the race
When Latifi crashed I pretty quickly thought the best option was a red flag and then a Baku-style restart – IF we are in a situation where there 'must' be a restart of some kind. And in that scenario I don't really consider 'but there was no barrier to repair/reason for a red flag' a valid option. Clearly, with what happened in reality, the rules can be overridden…
Generally, I don't like the idea of adding more regulations as we're overrun with rules now. But we can all agree that what happened on Sunday can never be repeated.
With a late-race red flag rule, you remove any interpretation from the decisive part of a grand prix. And with that, you eliminate any potential for a single individual to interfere with the outcome.
START WITH THE DESIRED OUTCOME THEN SORT THE RULES
Matt Beer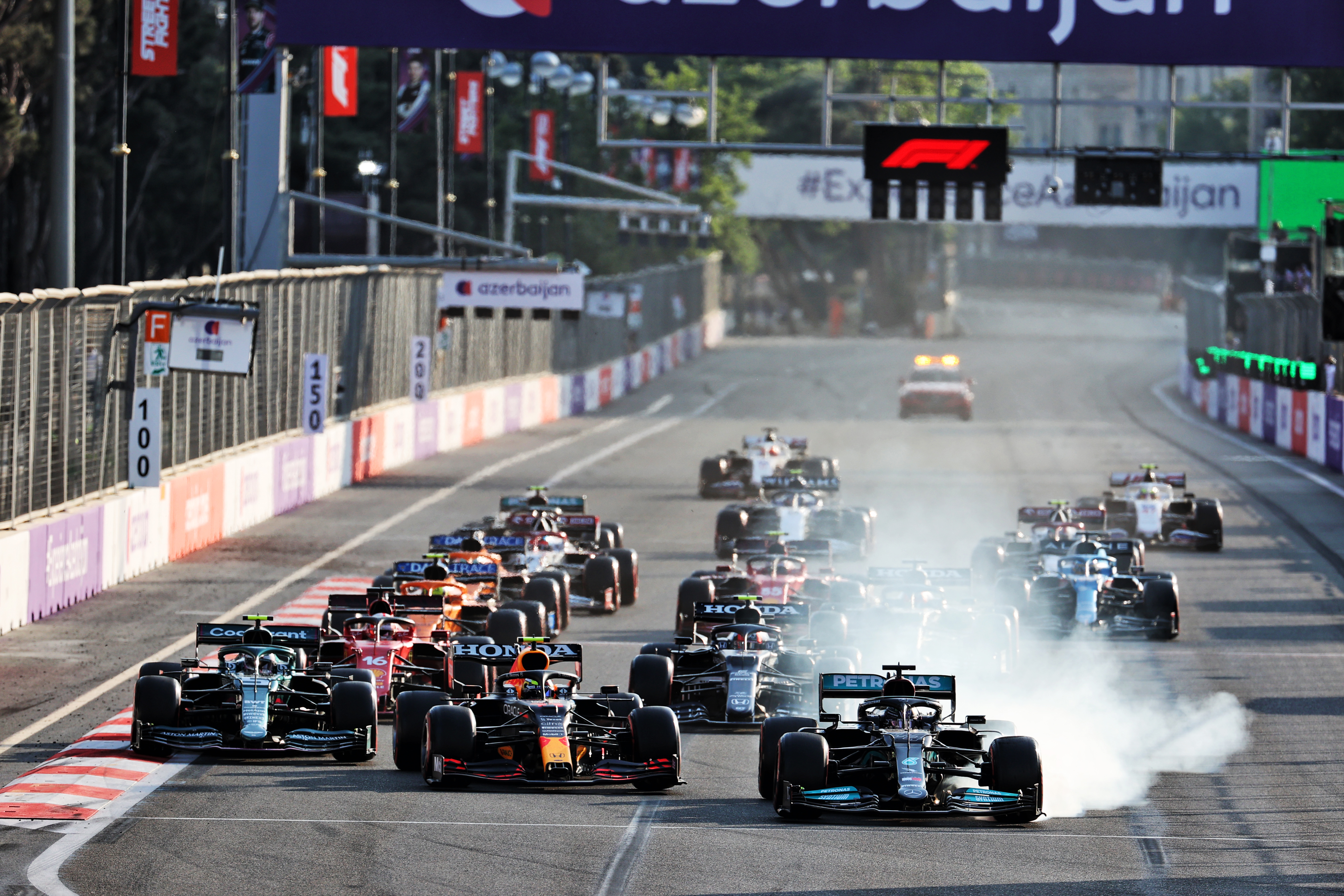 Apologies in advance if this comes over as too basic a take, but my feeling on this can basically be summarised as: 'make it happen, and sort the rules to fit'.
I was initially surprised and a little disconcerted when the Baku race wasn't declared official under the Max Verstappen tyre failure red flag. Then decided I really liked this approach and was only perturbed because three decades of following F1 had conditioned me to accept early red flags or safety car finishes.
OK, football only uses extra time or penalties in knockout contests, not as a matter of day to day routine in its leagues, where it's happy to accept that sometimes there'll be a draw and no winner.
But in motorsport where (genuine photo finishes aside) there can be only one car across the line first, it makes absolute sense to me to find ways to make the finish a full racing one.
Right now though, we're left guessing at the race director's intentions. We should go into 2022 with a clear rules approach that in the event of a late incident, the priority is to finish with at least one lap of green-flag racing with (all) backmarkers out of the lead lap cars' way and it's up to the race director to use their discretion to decide how best to achieve that on each occasion.
That way whether it's a red flag and full standing restart or safety car then rolling start (or even if fuel top-ups are required) can be decided based on the situation that has caused the interruption and what clean-up is required.
And clearing the backmarkers could be declared an intention rather than mandatory – if there's no time to do it and still get a racing lap then getting the restart is prioritised and the backmarkers stay in the queue.
Many of the old reasons for wanting to prevent F1 races over-running a time window are gone. They're now largely on dedicated pay-per-view channels (no one's going to miss the end of an extended F1 race because Grandstand needs to cut to snooker) and grand prix Sunday timetables generally end with the F1 race so it won't be holding up support races – not that those were often prioritised anyway.
So if F1 wants to go full NASCAR with its own green-white-chequered equivalent, bring it on.
Just put it in the rules that that's the policy, and be very clear on the fine details.
Green-white-chequered wouldn't work in F1
Edd Straw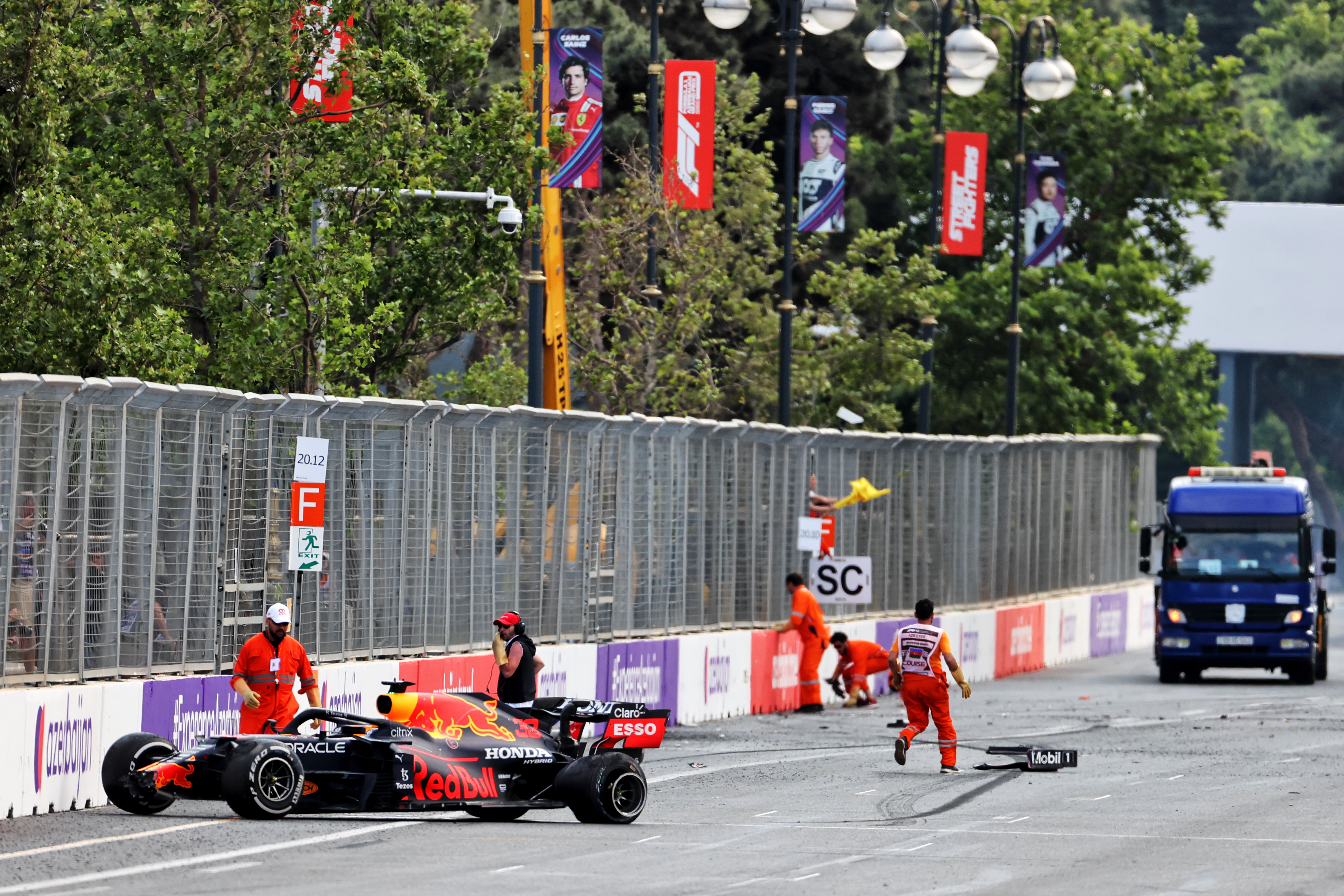 Nobody wants to see a grand prix finish under the safety car, but they haven't had to often given it has only happened nine times. The fact is, it's a necessary evil, the consequence of modern safety standards.
There are two ways to guarantee a racing finish, but neither appeals as a standard system in the case of a problem late on that would normally be covered by a safety car. The green-white-checkered finish model works adequately in NASCAR but doesn't convert to F1 owing to the question of fuel.
As for the idea of an automatic red flag, this would likely be overused and could even be open to manipulation. The red flag and subsequent should be saved for situations where a stoppage is necessary, as was genuinely the case in Baku this year rather than for situations that should be covered by the safety car or VSC.
After all, given that the mess at the conclusion of the Abu Dhabi GP was rooted in the desire for a green-flag finish, so perhaps everyone should just accept that once every now and then the race might finish under safety car conditions.
Title deciders should be the exception
Valentin Khorounzhiy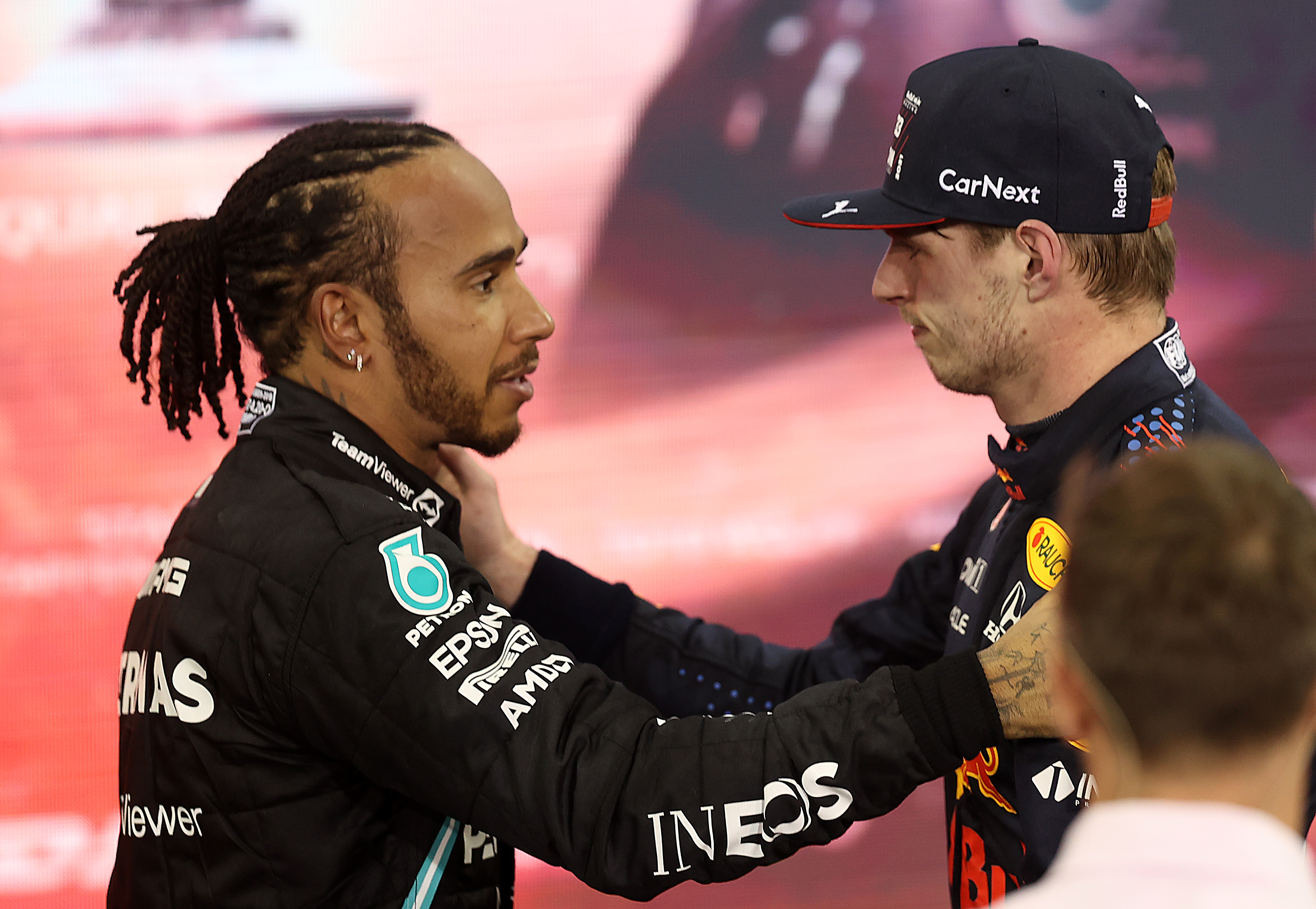 The past few days have allowed me to realise that I actually have a fairly strong opinion on whether races can end with a neutralisation – they can, unless they're a title decider.
It's hard to find a sporting justification for that, and also hard to work out the exact mechanics – but basically, the way I see it, if the championship has gone down to the final round, it should be won or lost under green flag.
It just feels right, to me anyway, but the only logical reason to do it like that I can really come up with is that such an ending to a title race is really unsatisfying, and if it's the end of the season then there's no palate-cleanser race coming later. Just a "well, that's it, here's your formation finish, see you next year".
Ideally, no race would finish under a safety car or red flag. But there are considerations there in terms of risk, cost of spare parts, what have you. So it's fine for some grands prix to end that way – just not the one that draws a line under the title.
Ludicrous that it hasn't changed yet
Sam Smith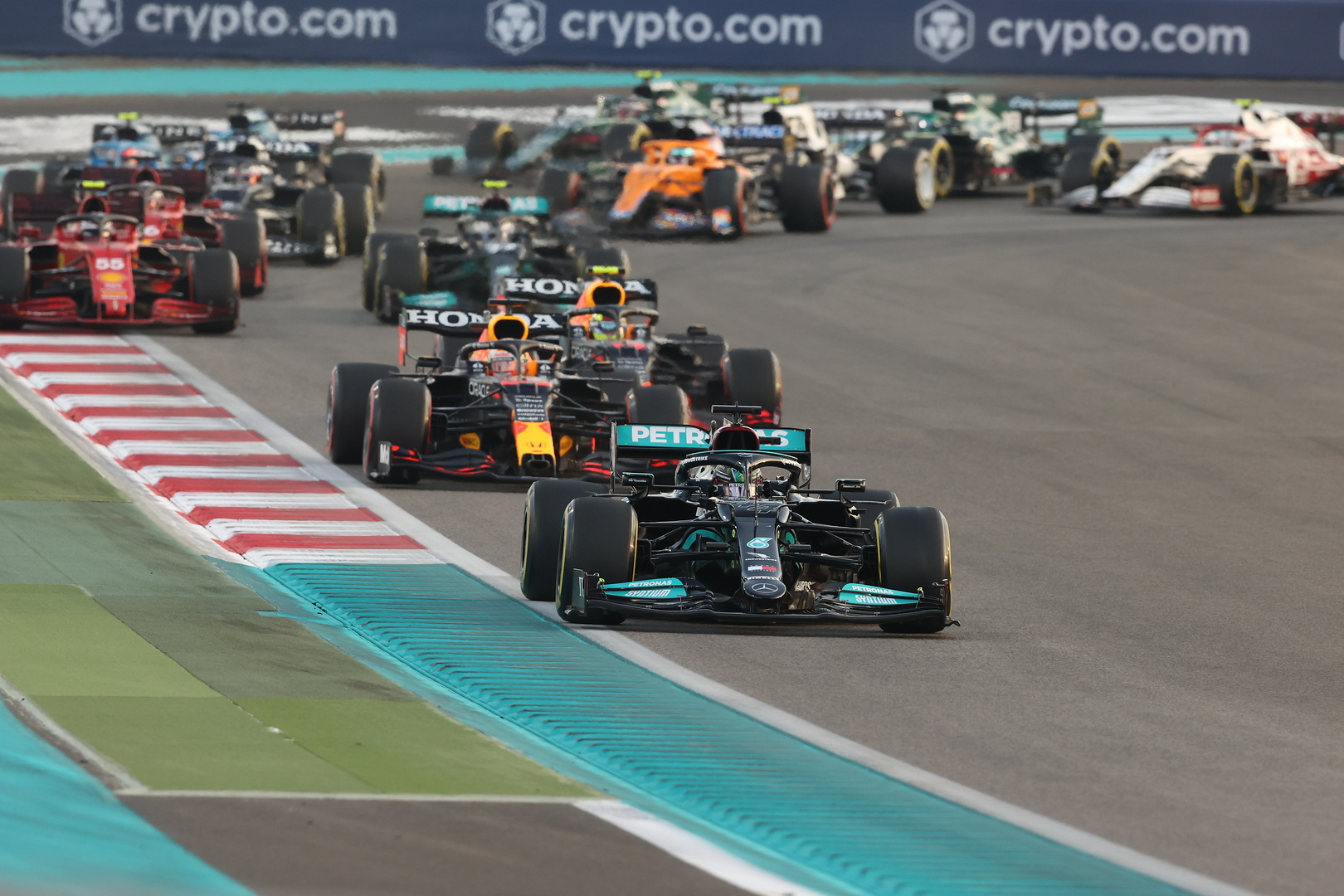 Sporting integrity can be a fickle thing in motorsport. Last Sunday's events at Yas Marina may irrevocably have changed it for good in F1 motor racing.
You can be forgiven for thinking that there is just too much avarice in the game for those governing and promoting F1 these days. Yet listen to the roar of the crowd there at the track for the remarkable last orchestrated lap.
For Lewis Hamilton, it was a grossly unfair lap of racing, but did the crowd there or the millions across the world really care? The die-hards did but I bet you new generations of fans largely didn't.
Looking at it as impartially as possible, the drama fitted entirely with the baited and manicured Drive to Survive narratives. Already, social media is awash with 'OMG can't wait for the next series' posts.
The problem is that a well-edited made for TV series is very different from a red-in-tooth-and-claw title fight. Very different.
Should F1 long ago described (as motorsport) by Ernest Hemingway, as one of "only three sports" along with 'bullfighting (yikes!) and mountaineering (gulp!)' while "the rest are merely games," now lose its credibility for the stage management of its title finale in Abu Dhabi?
The Liberty era has seen corporate hands squeezing the lemon keenly. But where they've been clever is realising that squeezing it dry is just not an option if it is to retain even a modicum of credibility.
The answer to the question of whether or not a grand prix should always finish under green flag conditions seems an obvious one. In fact, it seems ludicrous that a mechanism to ensure this hasn't been written into the regulations yet.
It has in Formula E, where this coming season any safety car or full course yellow time will see an additional amount of time added to the race (for every minute spent behind the safety car or under full course yellow, 45 seconds will be added to the standard race time of 45 minutes + one lap.)
So why could something similar, in laps or duration, not be done in F1?
With modern simulation tools and a plethora of resources at the FIA's disposal something that is fair to all participants and what they have achieved in a race up until the final stages must surely be possible.
But perhaps first, F1 may need to answer more existential questions about itself.
What does it want to be? A sporting spectacle business? Or a spectacle of sporting business? It can't have both, as Sunday clearly evidenced.
More wiggle room allows more title-deciders
Gary Anderson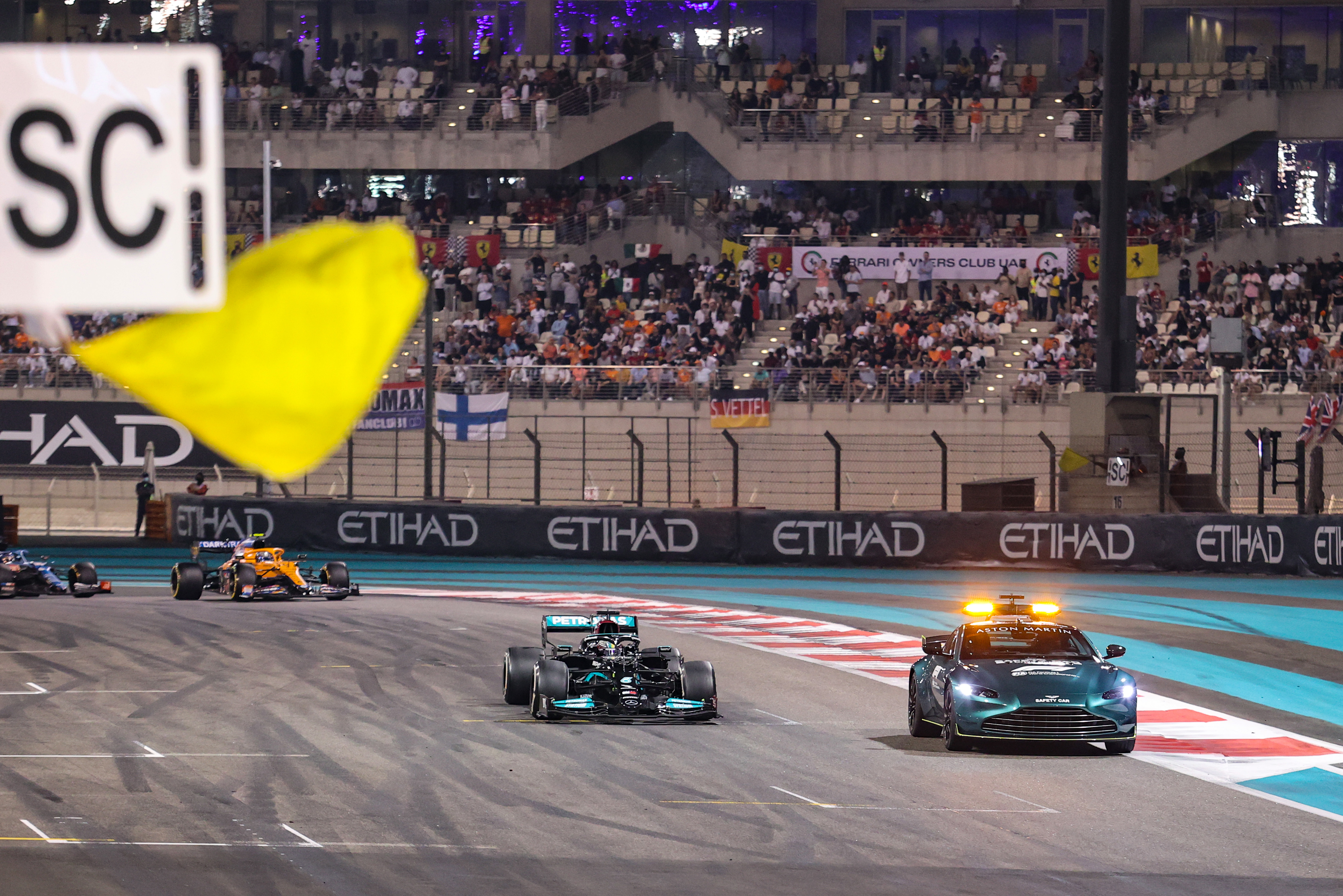 We can all have our opinions as to who should have won the drivers' world championship but the reality of it is that Verstappen won and Hamilton was second, it was a 22 race championship and many of the other races defined the outcome of the championship, it wasn't just down to the end result in AbuDhabi.
Hamilton could have and I'm pretty sure wanted to fit fresh soft tyres when the safety car came out but the team 'decided' not to so they could keep track position, he was well ahead of Verstappen when the opportunity arose and I'm pretty sure Verstappen wouldn't have stopped, yes he would have come out behind Verstappen but he would have been in a position to go racing and we could have had the reverse of what actually happened.
Just to take a few examples, Baku with Verstappen's tyre explosion, Spa where for some strange reason he got half points for cruising around for three laps, Silverstone where he was eliminated, there are many more but it's all of this that mounts up to a championship.
I don't think F1 should look at individual changes just because of what happened in Abu Dhabi, there is a multitude of sporting regulation changes required to allow the 'referee' to implement the regulations in more of black and white way, they need to be understandable to all and with a consistent application we would probably not have got into this situation at the last race of the season, perhaps a minimum of a five-lap green race end is part of that but it needs to be a package of changes.
To me, one of the big questions is do we want the championship to be won five or six races before the end of the championship or do we want a last race cliffhanger? if we want the latter then there needs to be some wiggle room to allow the 'referee' to make sure that happens.