Mick Schumacher now has a second Formula 1 gig for 2023, as McLaren has announced he'll be among its pool of reserve drivers as part of its arrangement with Mercedes.
But what does the future hold? In this piece, first published in December 2022 when Schumacher's Mercedes reserve deal was announced, Scott Mitchell-Malm examined how Schumacher could leverage that role to find his way back onto the F1 grid for 2024.
As Mick Schumacher carries out his responsibilities in his new 2023 Mercedes F1 role he will inevitably have his eye on a bigger goal for 2024 and beyond.
Schumacher has, as expected, been confirmed as Mercedes' F1 reserve driver next year after losing his Haas race seat and splitting with Ferrari, where he was part of its driver academy for four years.
He will have a busy simulator programme with regular work at Brackley helping the development of the 2023 Mercedes W14 and will also attend every grand prix with the team.
That work will be Schumacher's immediate priority but beyond that there will also be an effort to find him a race seat in 2024, because this is just a perfect stopgap between his first crack at F1 and what he intends to be a second chance in the future. This is not what Schumacher hoped to be doing in 2023, after all.
It's hard to know whether to read anything into the fact Schumacher is taking on this enforced sabbatical at Mercedes, rather than Ferrari, beyond concluding this seems a perfect fit for him and that he will be a good reserve for the team.
Presumably, Ferrari could have kept Schumacher employed in a reserve role if the team and Schumacher wanted that to happen.
But Ferrari has Antonio Giovinazzi on its books and the Italian, a highly regarded simulator driver, has plenty of F1 experience of his own.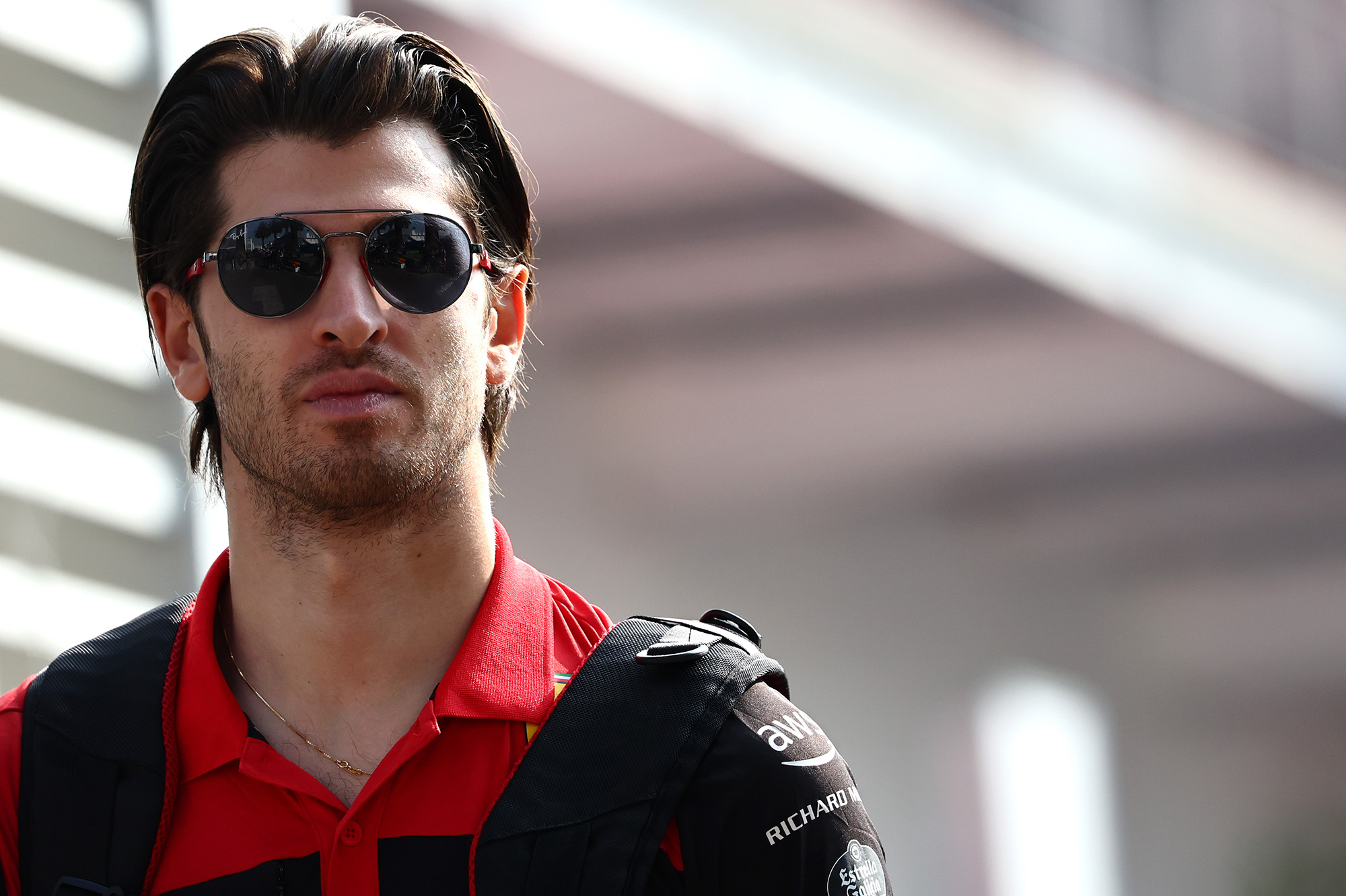 So, Ferrari was already well set. And there are reasons to conclude that Mercedes is a better option to give Schumacher what he needs, in 2023 and beyond.
First, given Giovinazzi's reputation at Ferrari, it's easy to imagine Schumacher will have a more focused role with Mercedes.
His simulator programme and his work trackside will give him defined responsibilities and opportunities, he can test himself in a new environment, and the chance to work at a team that has achieved so much in recent years is obviously beneficial.
Second, the Mercedes reserve driver role is a good one because it puts Schumacher in the frame for multiple teams at once.
While substitute appearances are rare, there have been opportunities for a few drivers in each of the last three seasons. And though teams tend to have their own reserves, in recent years the Mercedes ones have been an option for its customers as well.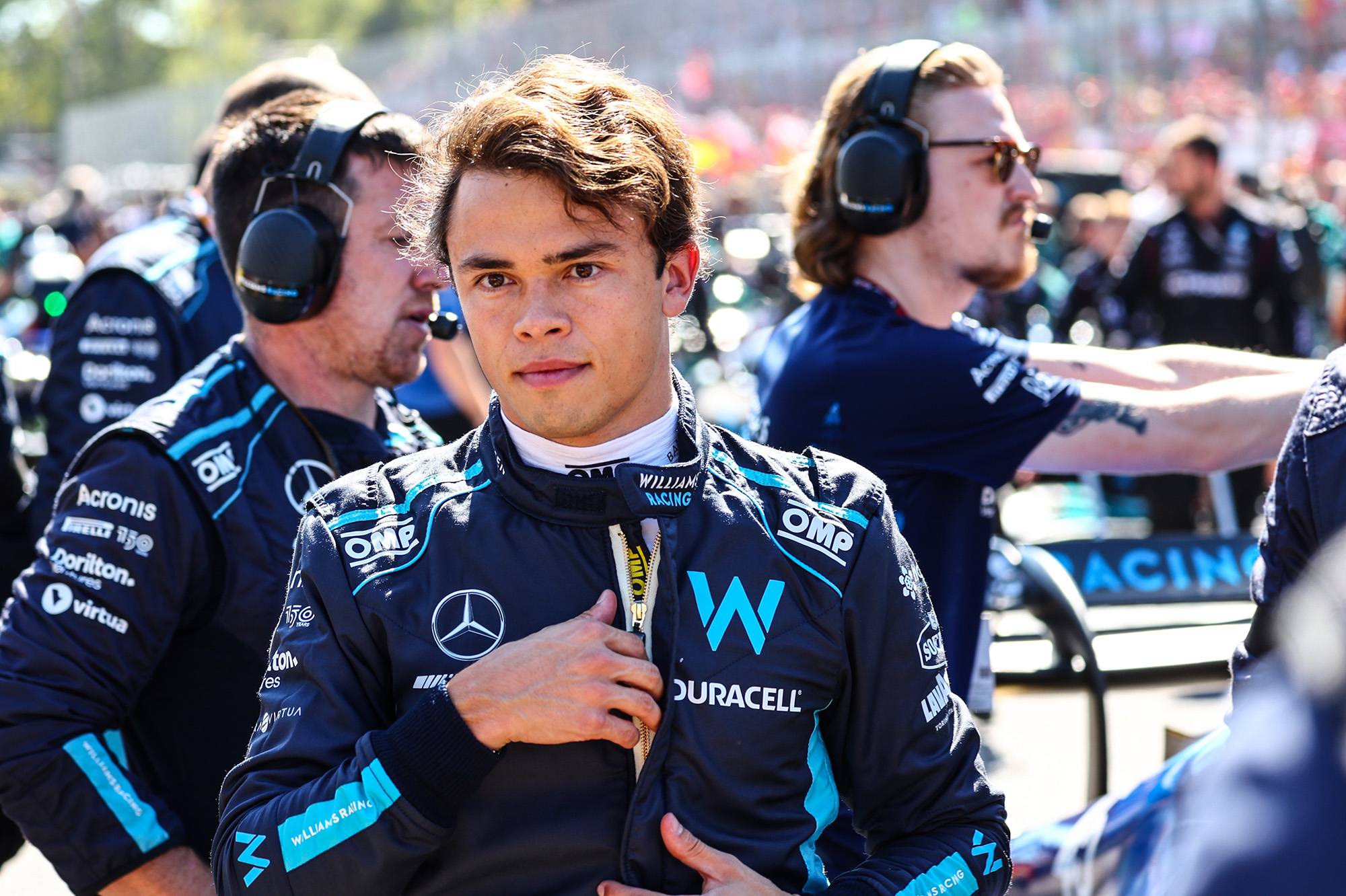 That finally manifested itself in a real F1 chance with Nyck de Vries making his debut by standing in for Alex Albon at Williams in Italy this year. De Vries was also on call for McLaren in Brazil when Lando Norris was feeling unwell.
It stands to reason that Schumacher will be an option for McLaren and Williams to call on next year – McLaren has since announced that's an option it will take up in 2023. Aston Martin now has Stoffel Vandoorne on its books, so should be well covered.
Vandoorne had a near-miss in his time as Mercedes reserve – the only reason he did not drive in place of Lewis Hamilton at the 2020 Sakhir Grand Prix is that George Russell was part of the Mercedes pool and driving for Williams at the time, so was a better candidate.
The point is, while it's unlikely, Schumacher's probably given himself the best chance of a 2023 appearance or two by joining Mercedes.
What about longer-term? Schumacher made his intentions clear when he was dropped by Haas last month.
"I definitely want to stick around," he said, and his target was to identify the opportunity "that will bring me into a bright future".
Mercedes is unlikely to be a direct springboard to a 2024 opportunity. Lewis Hamilton is expected to sign a new deal and George Russell is the team's long-term future.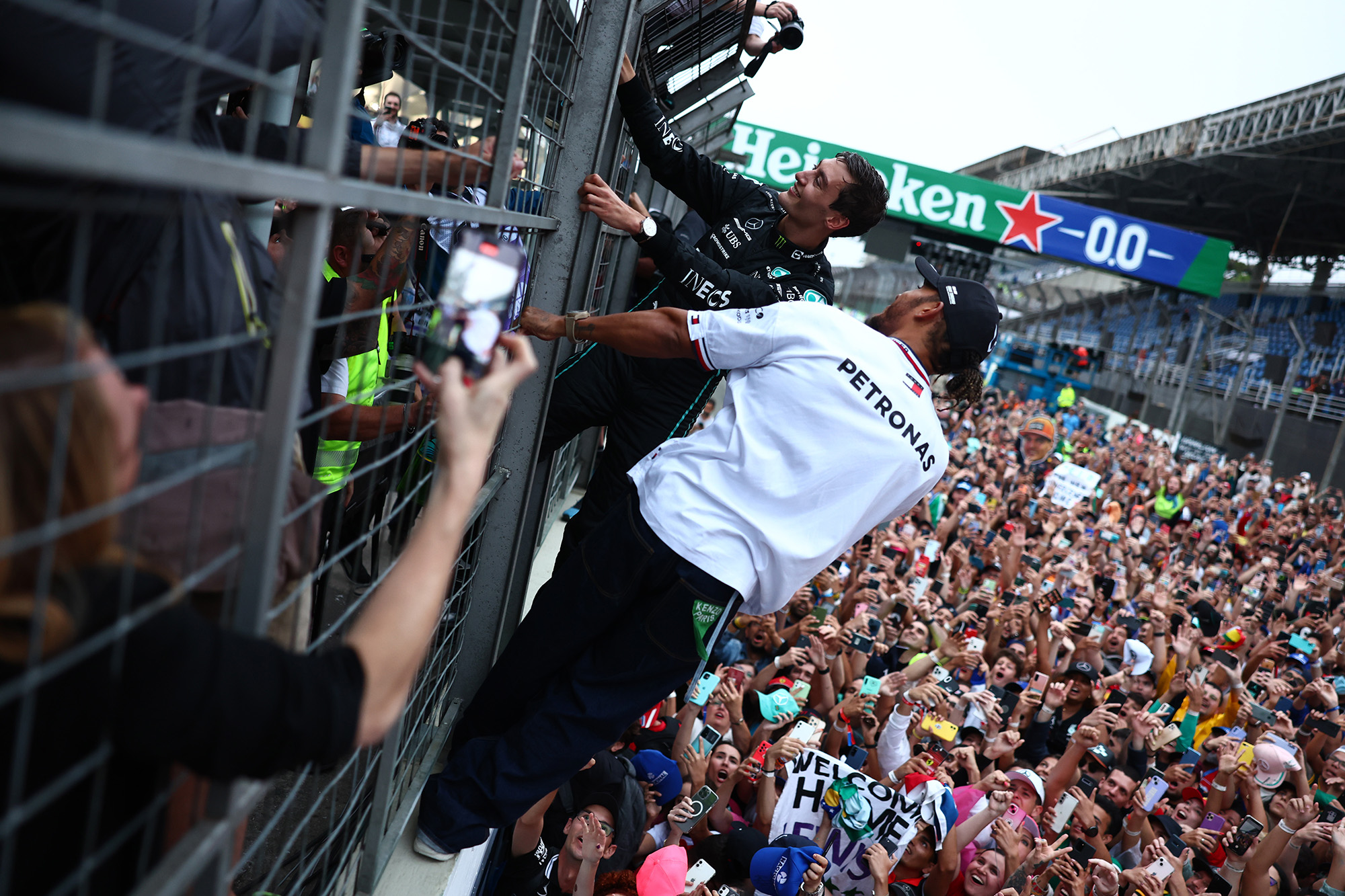 Even if Schumacher did enough behind the scenes to convince Mercedes he could be a valid contender, it is simply unlikely there will be space for him anyway.
But there will be opportunities for Schumacher elsewhere. It just depends on how strong a case he has.
If Williams's 2023 pairing of Albon and rookie Logan Sargeant doesn't work out or, for example, Albon is poached by another team, then it is not at all difficult to imagine Schumacher finding a chance there.
Experience of the Mercedes power unit and a chance to further refine himself as a driver would at least make Schumacher, who ex-Williams boss Jost Capito claimed was on the shortlist for 2023 already, a viable candidate.
One of the most interesting paths open to Schumacher, though, is outside Mercedes – and that's to be identified by Audi as a candidate for its Sauber-run works team in 2026.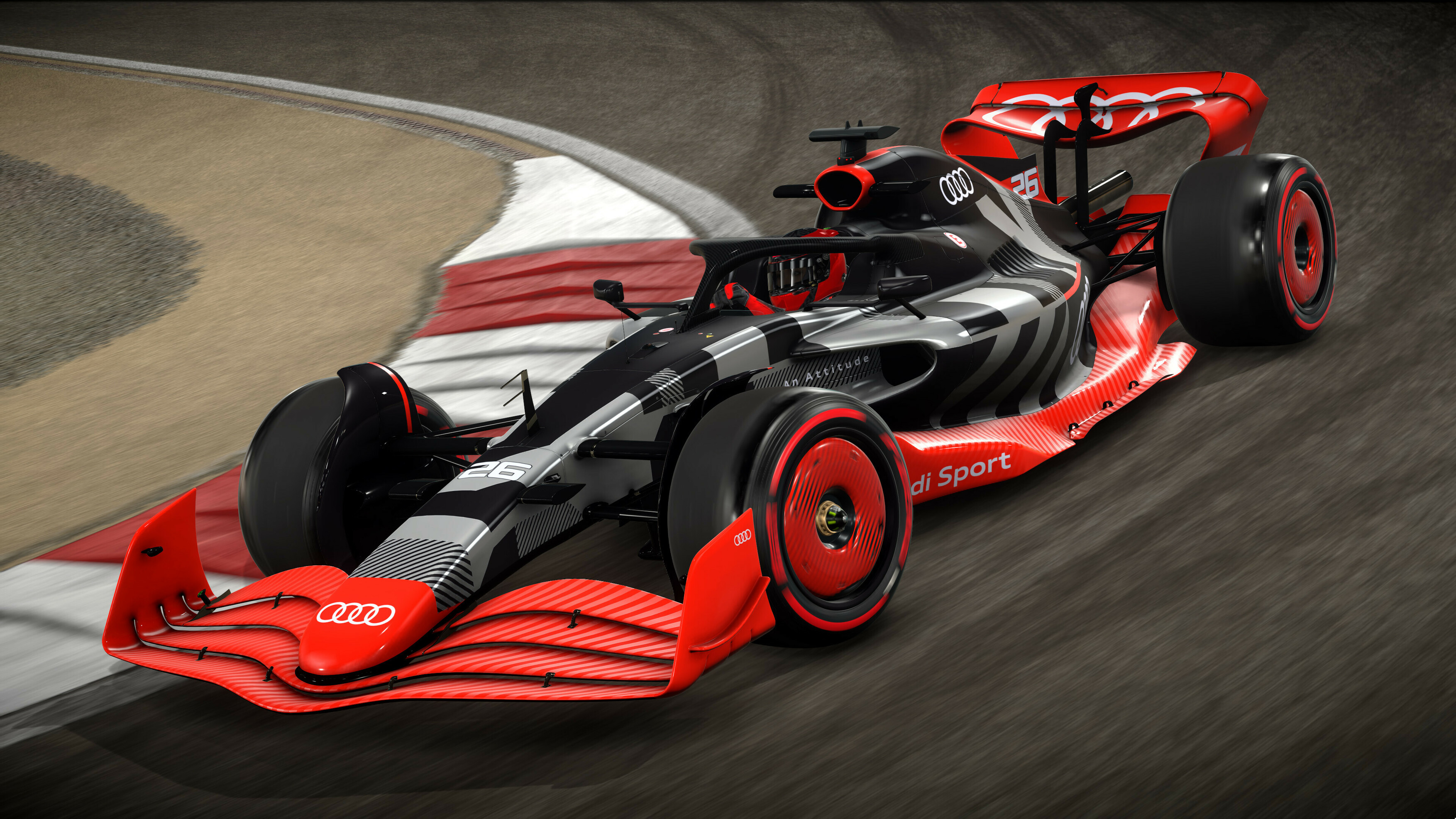 Audi has already made noises about the benefits of a German driver for its project, and if that's seriously the direction it wants to go in then with respect to Nico Hulkenberg (who will be 38 by the time the 2026 season rolls around) Schumacher is the only real candidate.
Sauber, currently Alfa Romeo in F1, will field Valtteri Bottas and Zhou Guanyu for a second season in 2023. But the Alfa Romeo deal ends next year and at that point the Audi influence may start to show.
Bringing in Schumacher from the cold would give the team a chance to warm him up in 2024, with an expectation of a clear step as a driver in 2025 ahead of the full Audi rebrand.
Audi would ideally still have a proper, top-line option to lead the project but while Schumacher is unlikely to be a world champion in the making, he still has something to offer in F1 and may yet have the makings of an effective support act for a leading team.
"I want to prove everybody wrong who doesn't believe in me, because I know what I can do," Schumacher said when he lost his drive.
"I've proven that in the junior categories, and I don't see a reason why I can't do that in Formula 1 either."
Working out where he might be able to do that is a largely speculative exercise for now, if one we have at least kept grounded in reality.
The bottom line is Schumacher wants to get back on the F1 grid in 2024 and it is highly unlikely that will be with his 2023 employer.
The work he conducts for Mercedes in 2023 will have real value if Schumacher does a good job but it's whatever he can do to aid his cause for 2024 that will ultimately matter more.