Schumacher in a McLaren. It seemed such an obvious outcome for so much of the 1990s, then never happened. Now it might, with a different member of the family.
Should Mick Schumacher receive a stand-in call-up to race for McLaren in the 2023 Formula 1 season – as is entirely possible now it's been confirmed his Mercedes deal makes him available to its engine customer McLaren too – it will be an evocative postscript to the greatest driver market 'what if' of the 1990s.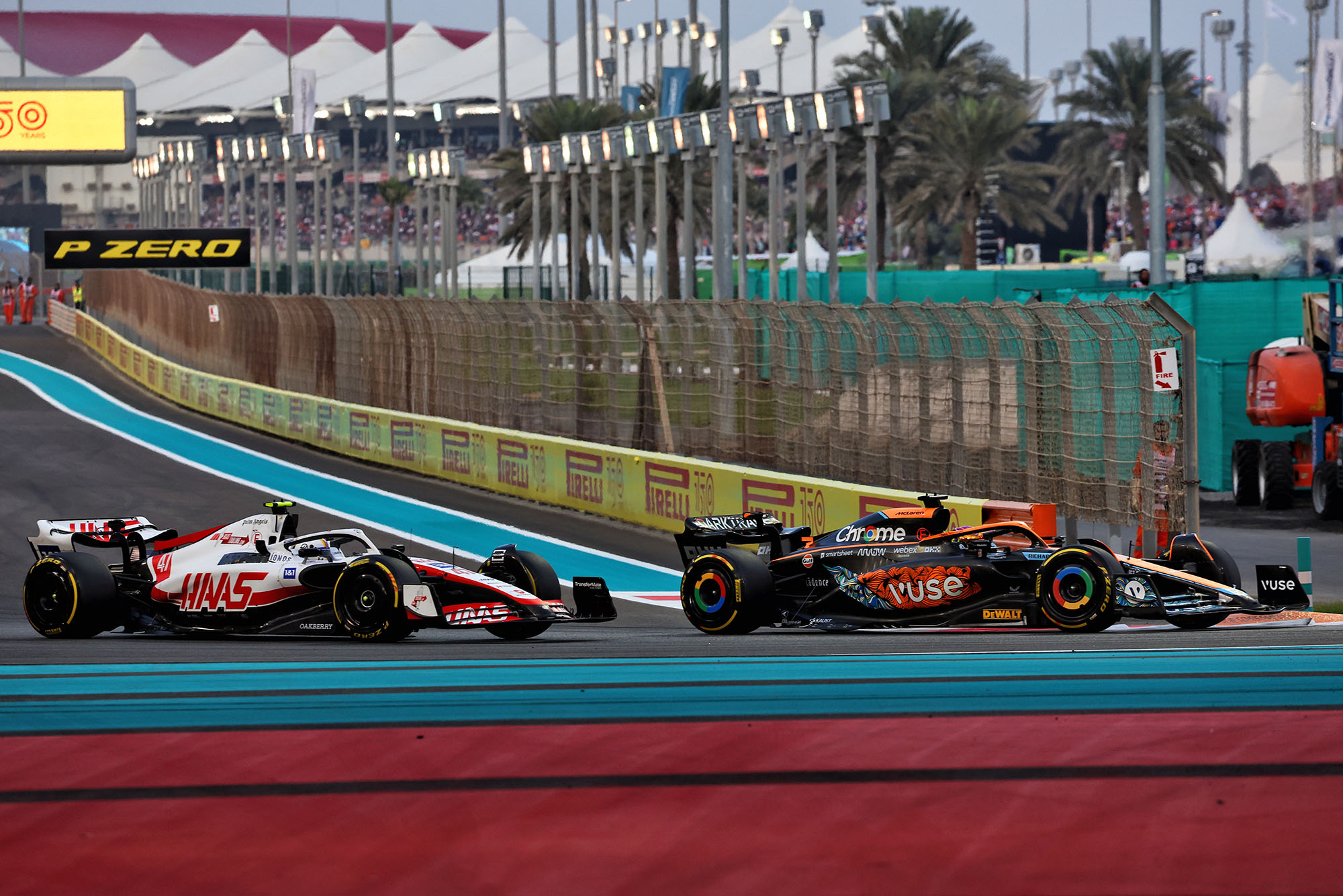 There was a period when it was generally assumed it was only a matter of time before Michael Schumacher raced for McLaren in F1.
The logic was that his pre-F1 benefactor Mercedes would get him into its new F1 programme sooner rather than later (despite having had to relinquish its right to place him at its first partner Sauber), and Mercedes joining forces with McLaren from 1995 felt like an alliance certain to succeed before long despite McLaren's post-Honda slump and therefore an attractive long-term destination.
If Schumacher was going to leave Benetton, the consensus was it would be for McLaren – which was beginning its Mercedes era with a then-erratic and to a degree unproven Mika Hakkinen and high-profile but ill-fated signing Nigel Mansell, who was never going to be a long-term solution even if the relationship hadn't been an abject disaster.
McLaren's interest in Schumacher dated back at least two years. It had talks with Schumacher's then Benetton team-mate Riccardo Patrese in 1993 in which McLaren boss Ron Dennis learned that – thanks to a contribution from a sponsor – Patrese was on a higher salary than Schumacher at Benetton ($3m compared to $2m), despite Schumacher having a clause in his contract that no team-mate could be paid more unless that team-mate was Ayrton Senna, Alain Prost or Mansell. Dennis duly told Schumacher's camp about Patrese's pay in the hope that McLaren could then steal Schumacher!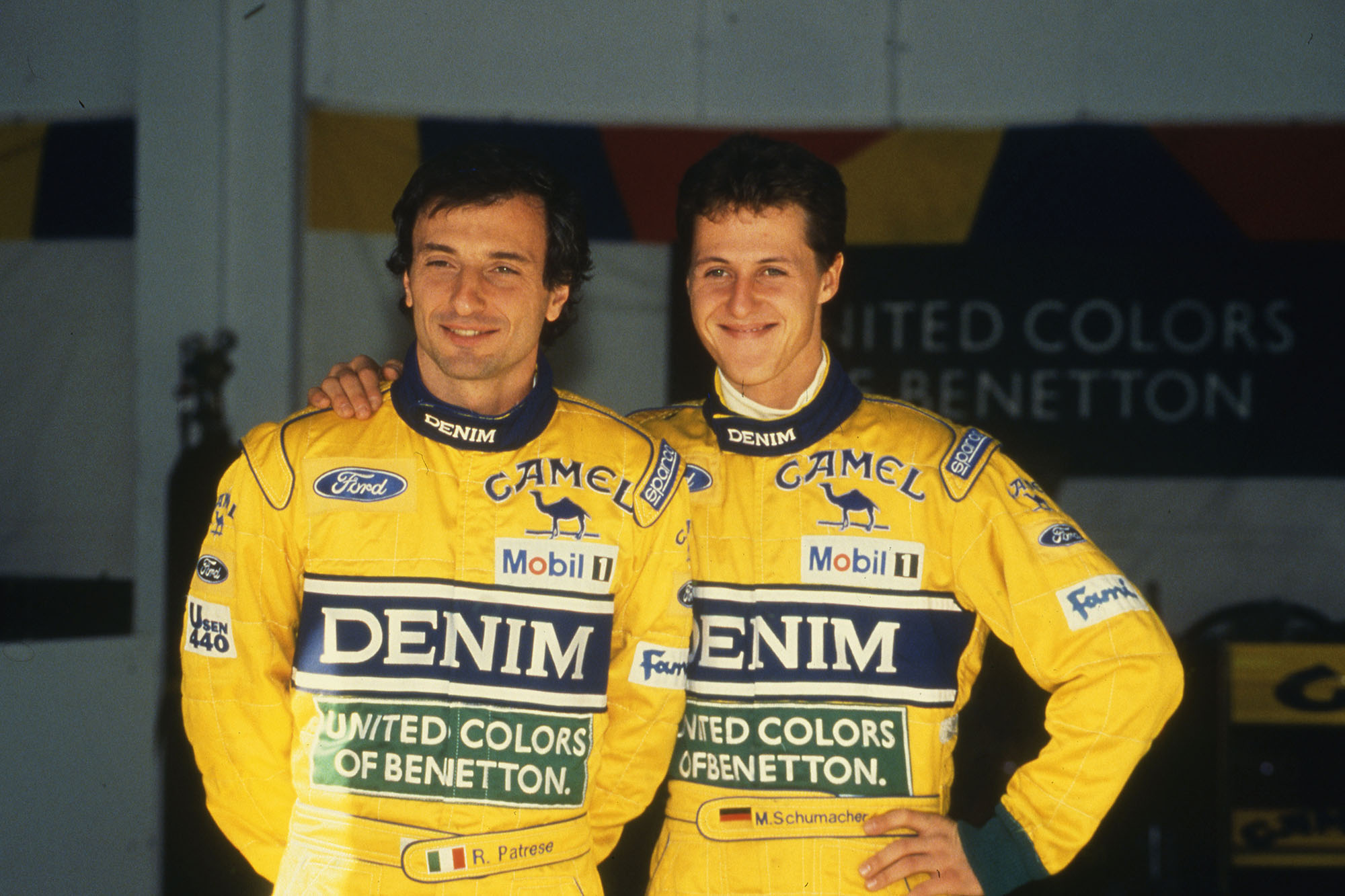 Schumacher's representatives reacted by offering Patrese $1m just for a copy of his Benetton contract, which he obviously agreed to. They went straight to Benetton boss Flavio Briatore, who understandably panicked, and quickly offered Schumacher a much better deal!
By the time of Benetton's 1995 launch that January, it was being reported as fact in parts of the media that reigning champion Schumacher had been snapped up by McLaren and Mercedes for 1996.
But he brushed that off, saying: "It doesn't make sense to have signed a contract already, I would rather wait until the end of the year to see how the others are performing."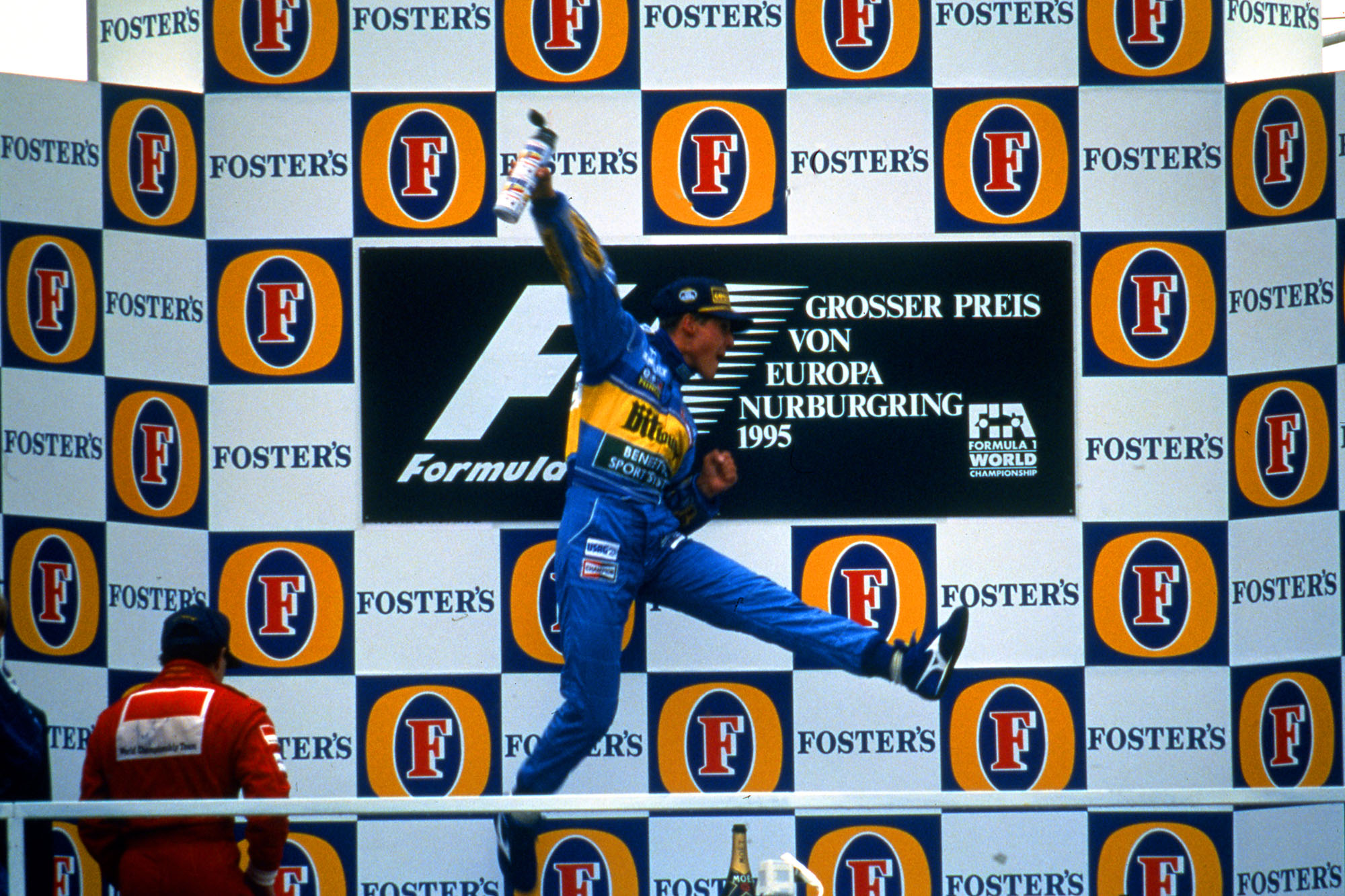 As 1995 progressed, rumours were increasing that Schumacher was asking for more than $20million per year. Ferrari, McLaren and Williams were all believed to be interested in him. Already by this stage there was no suggestion that Benetton could win the battle to retain Schumacher's services, and it was rapidly clear that Williams was not interested in spending big in a bidding war.
Ferrari was – ironically – particularly vocal in playing down any willingness to pay the sort of money being discussed for Schumacher at the start of the year, yet by the summer was the clear frontrunner. In August, it announced it had signed Schumacher for 1996.
Dennis clearly wasn't impressed at missing out.
"You don't need to be Einstein to look at the performance of various teams and realise Schumacher driving for Ferrari isn't logical if winning is the objective," he said.
He had a point in so far as Ferrari still trailed Williams and Benetton in performance terms and its only 1995 win was Jean Alesi's largely inherited victory in the attritional Canadian Grand Prix.
But while Ferrari at that point sat third in the constructors' championship with 57 points, 11 from Williams and 17 off Benetton, McLaren was way down in sixth place on just 10 points and behind both Jordan and Ligier.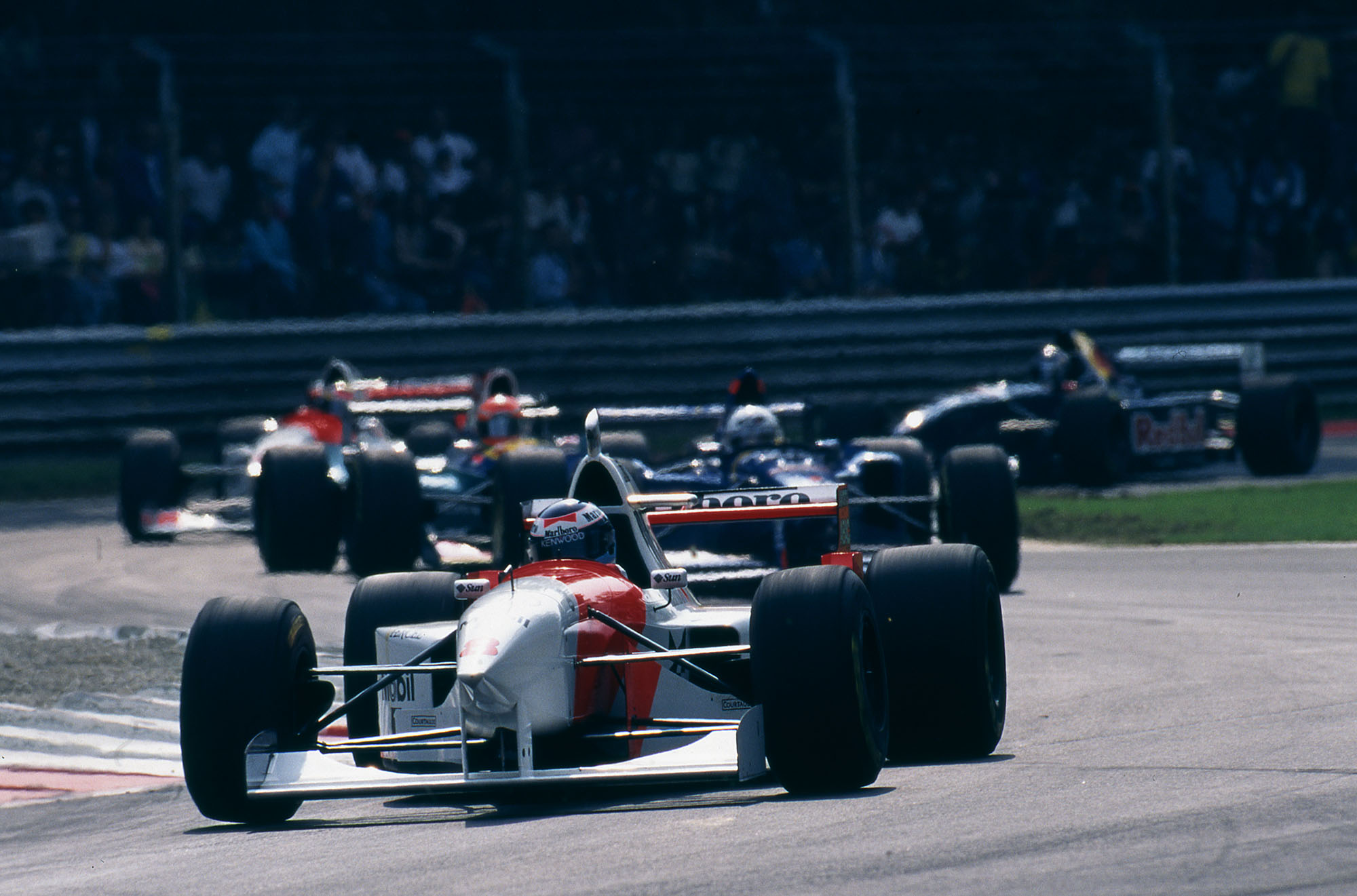 Though it salvaged fourth by the end of the year, it was 43 points adrift of Ferrari and – for all the theoretical promise of its Mercedes tie-up and how recently McLaren had dominated the F1 world with Senna – looked even further from being a title contender than Ferrari. It was one thing to believe Schumacher had prioritised money over (instant) success by joining Ferrari. It was quite another to think that McLaren offered an obviously greater chance of success at that point.
Plus it is widely believed that McLaren offered Schumacher a higher retainer than Ferrari, but nowhere near as much flexibility in terms of personal commercial deals and merchandising – which was where Schumacher's management saw an opportunity to make big money.
That's not to say Schumacher didn't need convincing. In James Allen's book about Schumacher, The Edge of Greatness, Michael's manager Willi Weber said: "I had difficulty getting the idea across, persuading him that Ferrari could be a good partner for us. He saw things a bit differently and said, 'Do you know that when I drive up behind them, they're easier to overtake than almost anybody else? Are you sure this is the right move for us?'
"It would have been easy to go to McLaren, but after he'd thought it over he saw simply that there was this incredible amount of potential lying dormant in this Ferrari team."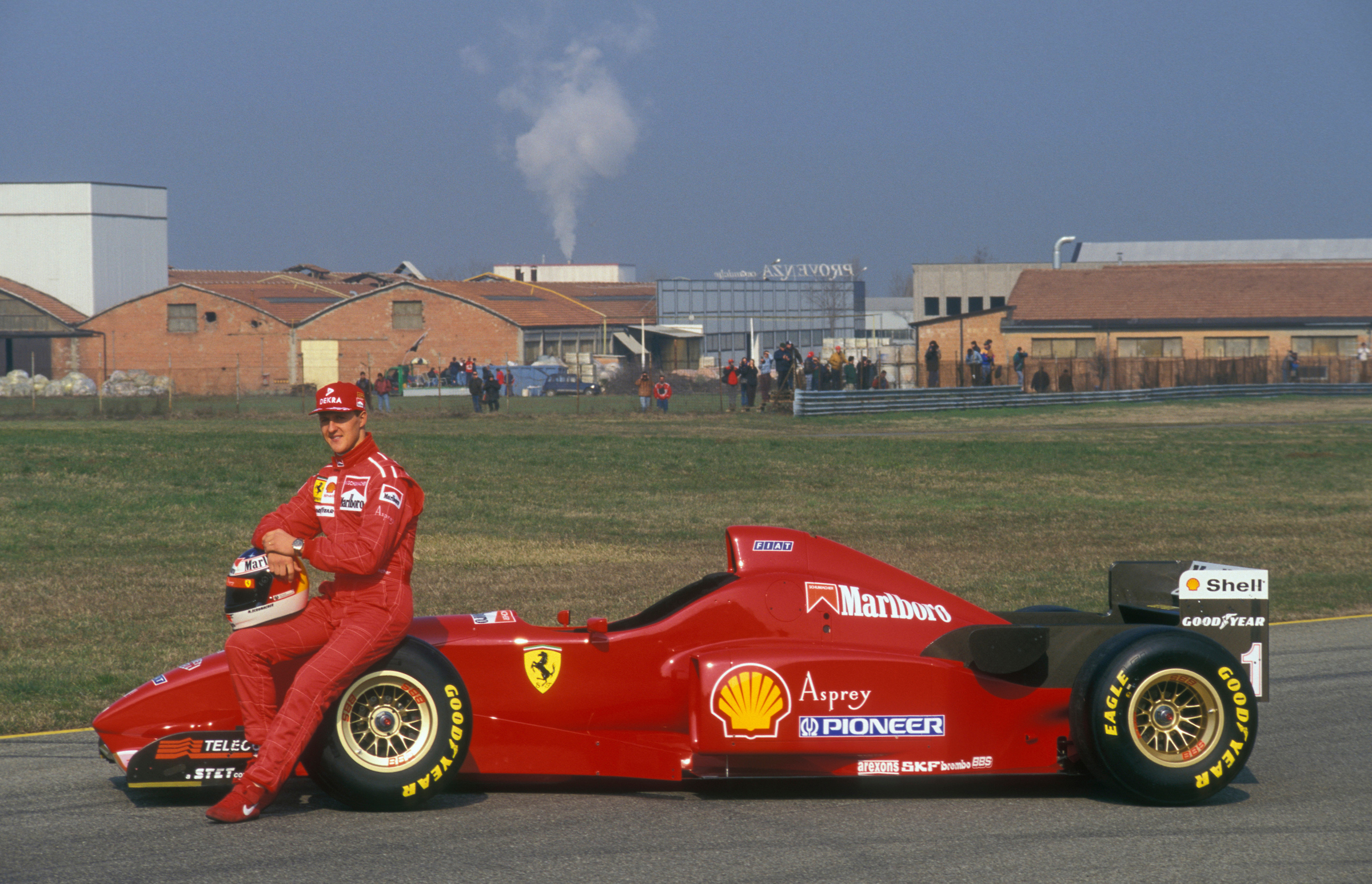 The McLaren-Mercedes interest in Schumacher didn't quite end there. As 1996 began, Mercedes board member Jurgen Hubbert said "if Mercedes should become world champion with Michael, that would be wonderful".
But Hubbert had been highly critical of McLaren and Mercedes' poor first season together in 1995 and hinted that the package just hadn't been good enough to attract Schumacher yet as he added: "But if Michael can't be world champion because of Mercedes, this is a much bigger problem".
As the Schumacher/Ferrari relationship became ever tighter and eventually utterly dominant, the idea of him racing for McLaren – or really anyone other than Ferrari – became a distant memory. Mercedes would have to wait until his disappointing 2010 comeback with its own team to field Schumacher in F1.
If you saw the 1996 Monaco GP, it looked like Schumacher was racing a McLaren to second place there. But that was purely because David Coulthard had borrowed one of his helmets! They had the same supplier, but Coulthard's version lacked a new double visor set-up and he was struggling with it misting up in the additional warm-up session for the wet race, hence Schumacher lending him a spare.
There was another Schumacher/McLaren near-miss with Michael's brother Ralf – pictured below in the Ferrari garage with Michael in 1996.
He was on his way to winning that year's Formula Nippon (now Super Formula) title in Japan when McLaren gave him his first F1 test, an idea Mercedes was reportedly very keen on.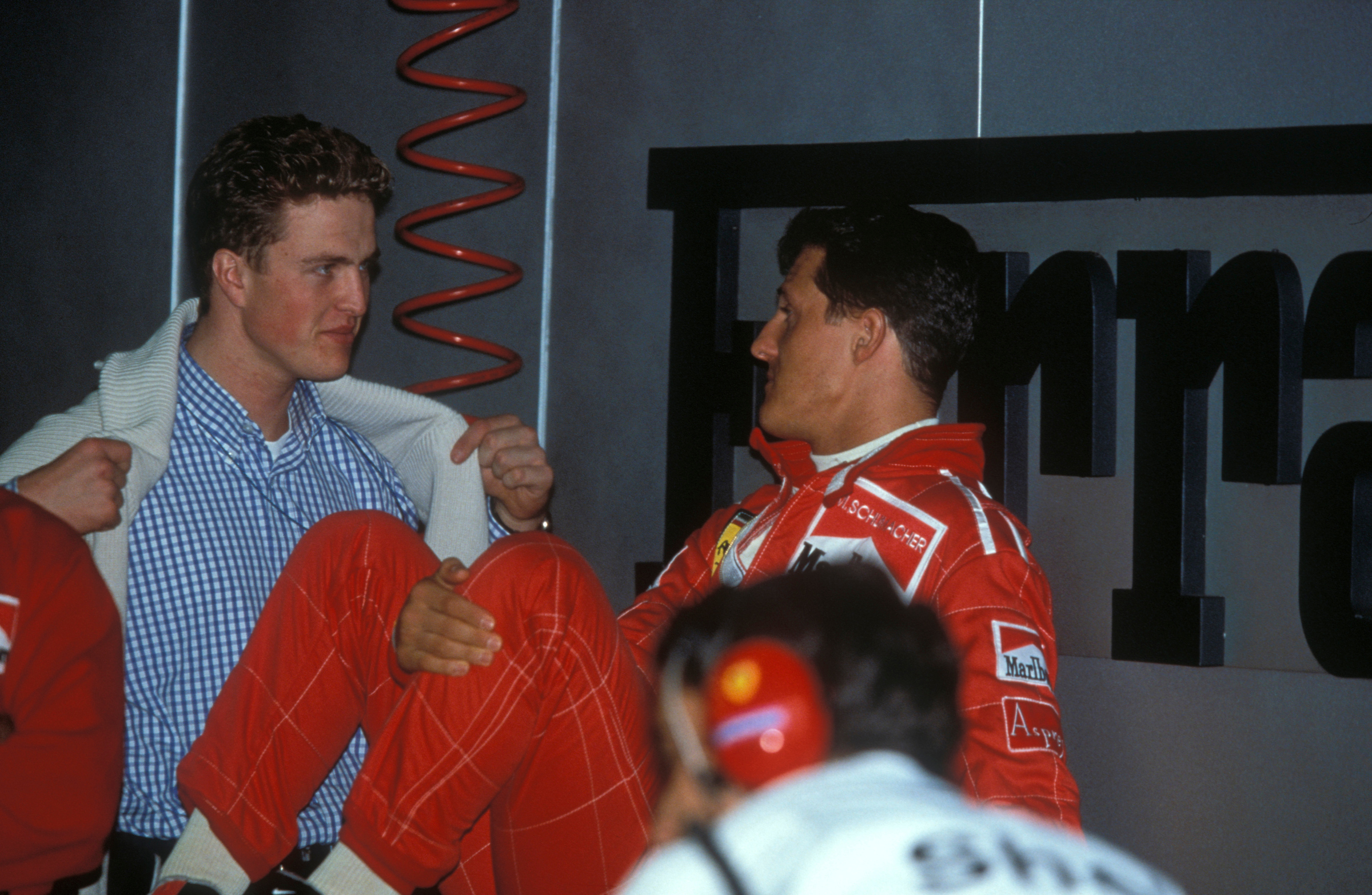 Dennis called the Silverstone run "the first opportunity for both the team and Ralf to work together with a view to forming a relationship for the future".
But Schumacher and his management were set on getting a 1997 F1 race seat, whereas McLaren intended to continue with Hakkinen and David Coulthard as its race drivers and was more interested in Schumacher stepping into the test and reserve role that Jan Magnussen was about to vacate so he could race for the new Stewart F1 team.
McLaren offered Schumacher a 1997 F1 testing deal accompanied with a Mercedes race seat in the International Touring Car Championship (which the original DTM had become by then, and which ultimately folded that winter when Alfa Romeo and Opel's withdrawals left Mercedes as the only committed manufacturer).
That offer wasn't good enough for the Schumacher camp, who were in parallel talks with Jordan – where a race seat was definitely in prospect given Rubens Barrichello's move to Stewart and because Martin Brundle was unlikely to be kept beyond 1996.
"We should get a firm answer from McLaren-Mercedes on Wednesday," said Weber at that year's Italian GP.
"If the answer from McLaren-Mercedes is negative, I will immediately step into contact with Jordan."
Schumacher duly made his F1 debut with Jordan in 1997 and never raced for McLaren. Mercedes eventually did sign him – but to race in the revived DTM from 2008-12.