Mick Schumacher's rookie Formula 1 season in 2021 was all about what he calls "hidden wins".
In an underdeveloped car that was comfortably the slowest in the field, he never had the machinery for big results so it's no surprise he completed what was correctly billed as a learning year without scoring a point. But there were some encouraging signs – if you looked closely enough.
Schumacher comprehensively outperformed team-mate Nikita Mazepin, outpacing him in the 20 qualifying sessions he participated in with an adjusted advantage of 0.580%. He also beat him 11 times in the 14 grands prix both finished. But given Mazepin's struggles, that comparison paints an incomplete picture.
But more telling is the progress Schumacher made during the season and on the occasions when he could at least briefly battle with someone other than his team-mate. In particular, he finished the season well, hauling the Haas closer to the midfield stragglers than anyone expected.
Schumacher pointed to the Qatar Grand Prix weekend as his and Haas's strongest weekend, albeit with the modest return of 19th on the grid and 16th in the race. But that encapsulated what went well at the end of the season, with Schumacher at least in the mix at the back of the field rather than cast adrift.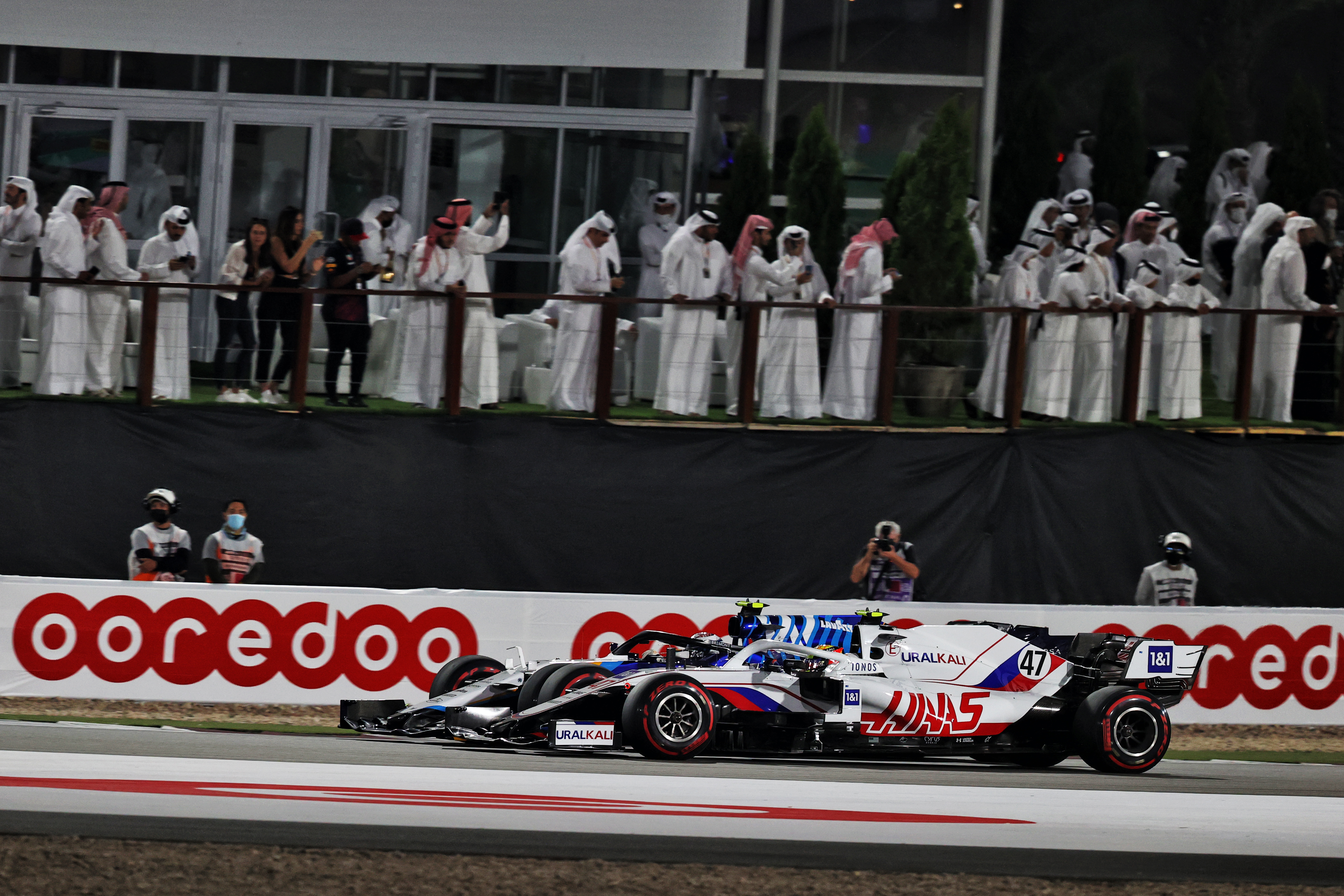 "We knew we were not going to be the most competitive but actually we were much closer than what we expected," says Schumacher of Qatar. "Those moments are where we are gaining a lot because of car changes we made.
"If we look further, obviously Turkey. Maybe it was a race that didn't go to plan, but definitely a qualifying that did. Or the Budapest race, which was one of the strongest ones we had. We were able to fight with Max [Verstappen], even if his car was damaged.
"So there are hidden wins out there. It's those hidden wins we take the most energy out from and put it into good effort and good work."
Schumacher's performances have earned him some high-profile support. He's been part of the Ferrari Driver Academy since 2019 and has an expanded role with the Scuderia as its reserve driver for 11 races in 2022.
While that's as much a decision rooted in pragmatism given Antonio Giovinazzi is the primary reserve, but one who can only be on site for 12 races, it shows the team does have confidence in his ability to jump into one of its cars and do a good job. But it is unlikely to happen.
He also has strong support from some of his fellow drivers, notably Sebastian Vettel. The four-times world champion has been a useful source of advice for Schumacher and has also publicly backed him. And Schumacher's late-season performance didn't go unnoticed by his peers, earning him a place in F1's top 10 drivers as voted for by the drivers.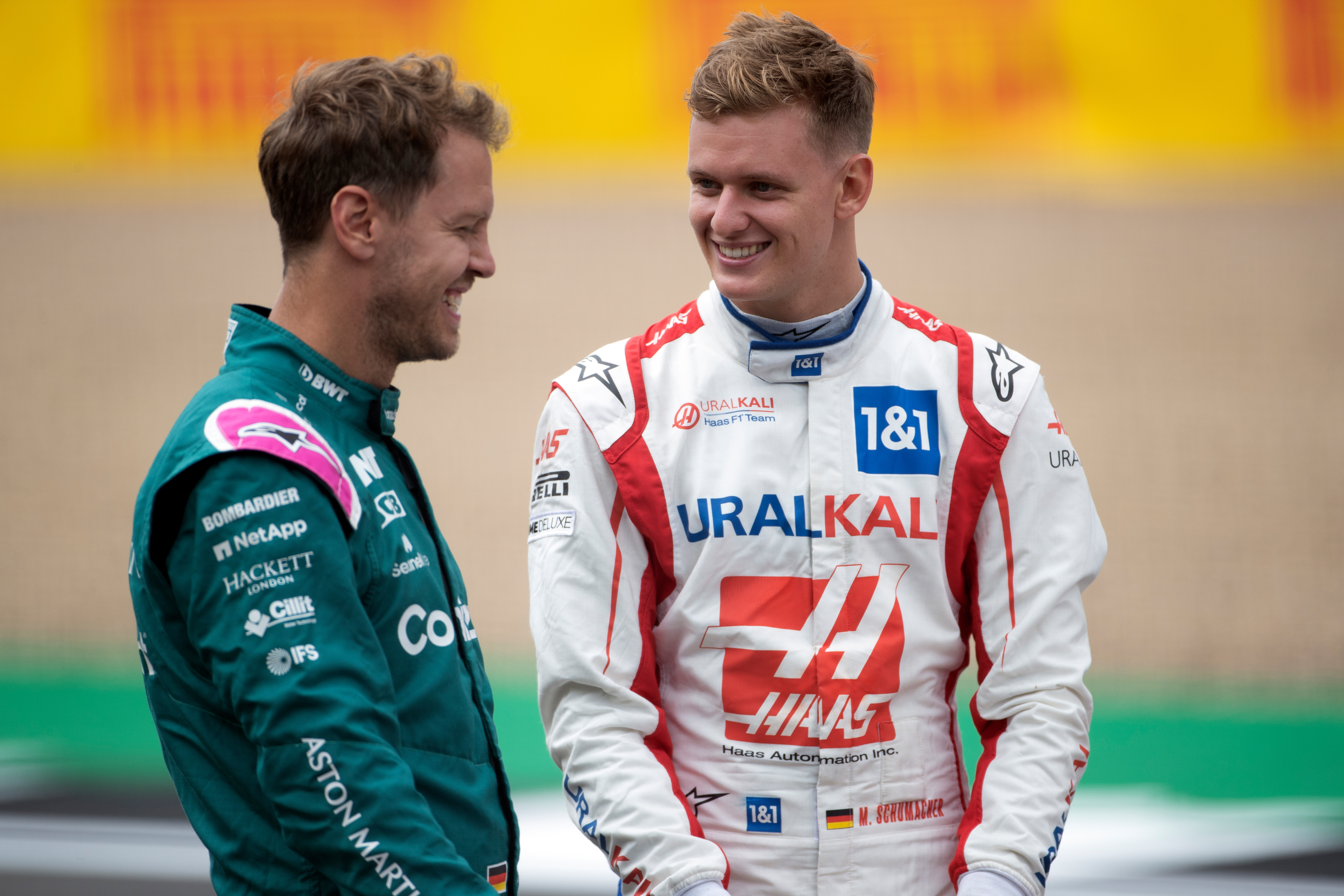 What he needs to do now is show he can cut it in the thick of the midfield, something he will have the chance to do if Haas's decision to throw all of its resources at 2022 design and development pays off.
Haas has shown in the past it's capable of producing a car strong enough to be a consistent points-scorer, so the possibility of it doing so again can't be written off.
"We want to have the results and maybe it's been a bit more difficult, but the hope is that next year everything is going to be a bit different," says Schumacher. "I have a strong feeling that they will and it's just a matter of time before we'll be finding out. Hopefully, we will have the opportunities to show our growth and performance.
"I base it on having seen car improvements this season with a car that wasn't developed at all. We ended up being closer than what the predictions were and fighting with Alfa and Williams. That really gives me great hope for next year.
"I see the whole development side of our car, which is going the way that we predicted it. That's something which is quite rare because normally you will find stones in the way. You always find difficulties and they have been very good so far. If we are able to keep that until January, things are looking very good."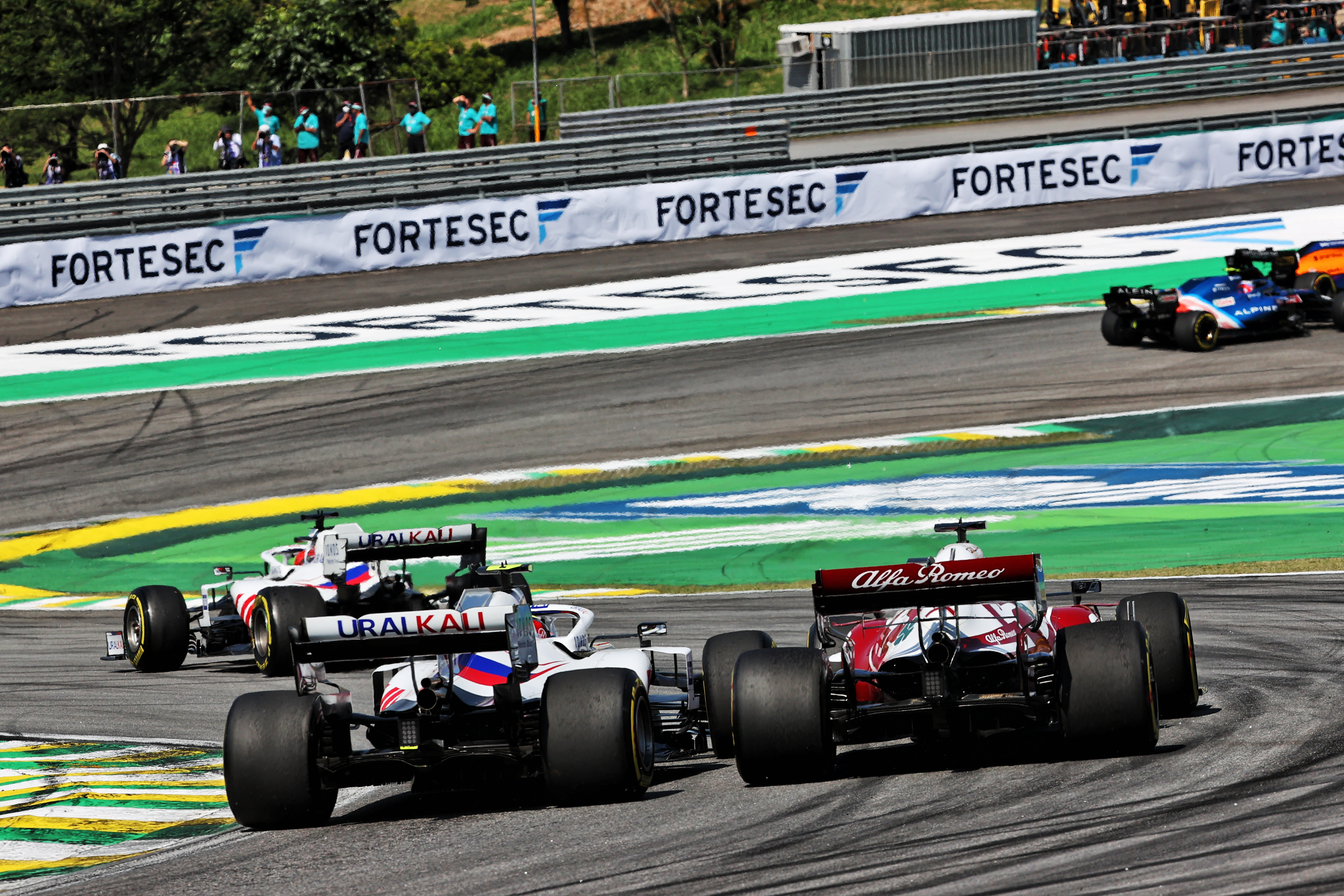 What is beyond doubt from Schumacher's season is that he produced a good rate of improvement. It's fair to conclude that the driver he was at the end of the season was extracting more of the potential of the car than the less experienced, early-season version of himself.
That's to be expected for a rookie driver – especially for one who, as he points out, "started off with very little driving time beforehand".
The sum total of Schumacher experience was FP1 and post-season testing in Abu Dhabi in 2020, then a day-and-a-half of running in pre-season testing. On top of that, he did have the advantage of Ferrari's facilities and support. But given his preparation was far from ideal, it's no surprise that early in the season his pace wasn't startling and there were errors.
Perhaps the most high-profile mistake was firing his Haas into the pitwall while trying to keep the tyres warm during the Emilia Romagna Grand Prix.
The nose bore the brunt of the impact and he was able to get the car back to the pits and continue, but it was an embarrassing moment. Then again, it's something plenty of his rivals have experienced given the behaviour of the tyres when they lose temperature – George Russell suffering the same fate the year before.
And while team-mate Mazepin earned the reputation for being the incident-prone Haas driver, Schumacher had plenty of costly mistakes. He sat out qualifying in Monaco and Hungary after crashing during FP3, while the first time he made it into Q2 at Paul Ricard was assisted by his own crash that ruined everyone else's final runs and prevented him even running in the second stage of qualifying. But he did make up for that by making it to Q2 on merit, and running in it, in Turkey.
"I've had lows this season," says Schumacher. "Look at Monaco, for example, or Budapest where I didn't manage to compete in qualifying. Qualifying has been one of my strong parts this season and both Monaco and Budapest were tracks where our potential for qualifying was very high. Those moments were really where I had to just forget about it, get into the race and get going.
"The high point I had this season was Turkey, where we got into Q2 on merit. It was a very tricky session. We had wet conditions in Turn 1 and Turn 4.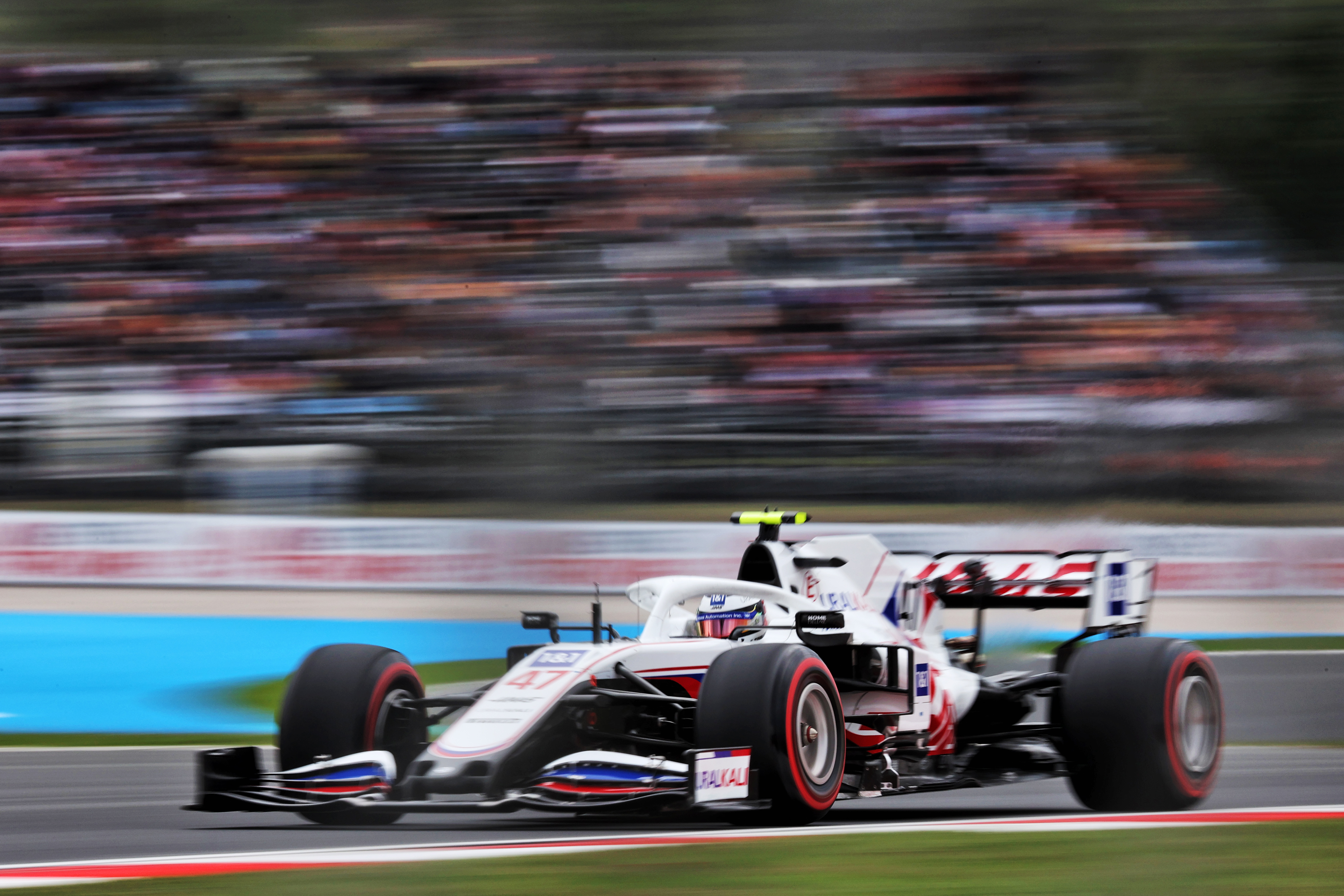 "So it's really about building on those moments and taking them into next year because I know where my weaknesses are and it's just about putting them into place."
That Schumacher sees qualifying as a strong point this year is a contrast to the typical pattern of his career, during which he has been seen as a stronger racer than qualifier. But we will only be able to judge the quality of his one-lap pace properly if the Haas is stronger in 2022.
One pattern from the junior categories that Schumacher will be hoping to repeat is taking a big step in his second season. He has done this at every level, a trend that you would expect for any driver but that has been marked. In Formula 4, Formula 3 and Formula 2 he has gone from also-ran and, at best, rare race-winner to title contender or, in F3 and F2, championship winner.
There was one isolated case study this year in the back-to-back events at the Red Bull Ring where Schumacher made the biggest improvement in qualifying lap time from the Styrian to the Austrian Grand Prix weekend of all drivers. It's not much to go on but shows that his intelligent and rigorous approach allows him to build on the experience that he now has.
"Yeah, definitely," he says when The Race puts it to him that the Red Bull Ring step is indicative of what we can expect from him in year two in F1. "Next year, I come to venues knowing what to expect so that means I don't have to fight my way through the traffic in FP1 and can straight away start developing the car and setup.
"It's just super beneficial that if you start off with a close set-up then you are very quickly, let's say in FP2, sure of your setup. Then the whole Saturday becomes so much easier because you can just focus on the points that you need for qualifying. So my hope is very high for next year and the expectations are also quite high."
Schumacher has always had the air of a driver who would get stronger as the complexity of the category he is racing in increases. He showed the capacity to get on top of some of the more esoteric challenges of driving an F1 car, with one of his qualities the ability to ensure he maintains tyre temperature, or very quickly rebuilds it, after the hassle of being lapped.
Dealing with blue flags is a real art for any F1 backmarker, one made doubly difficult by the fact that most drivers who reach the top have very little experience of being lapped. It's not only about minimising the time lost in letting the car doing the lapping past, but avoiding getting dragged into a vicious circle with the tyre temperatures.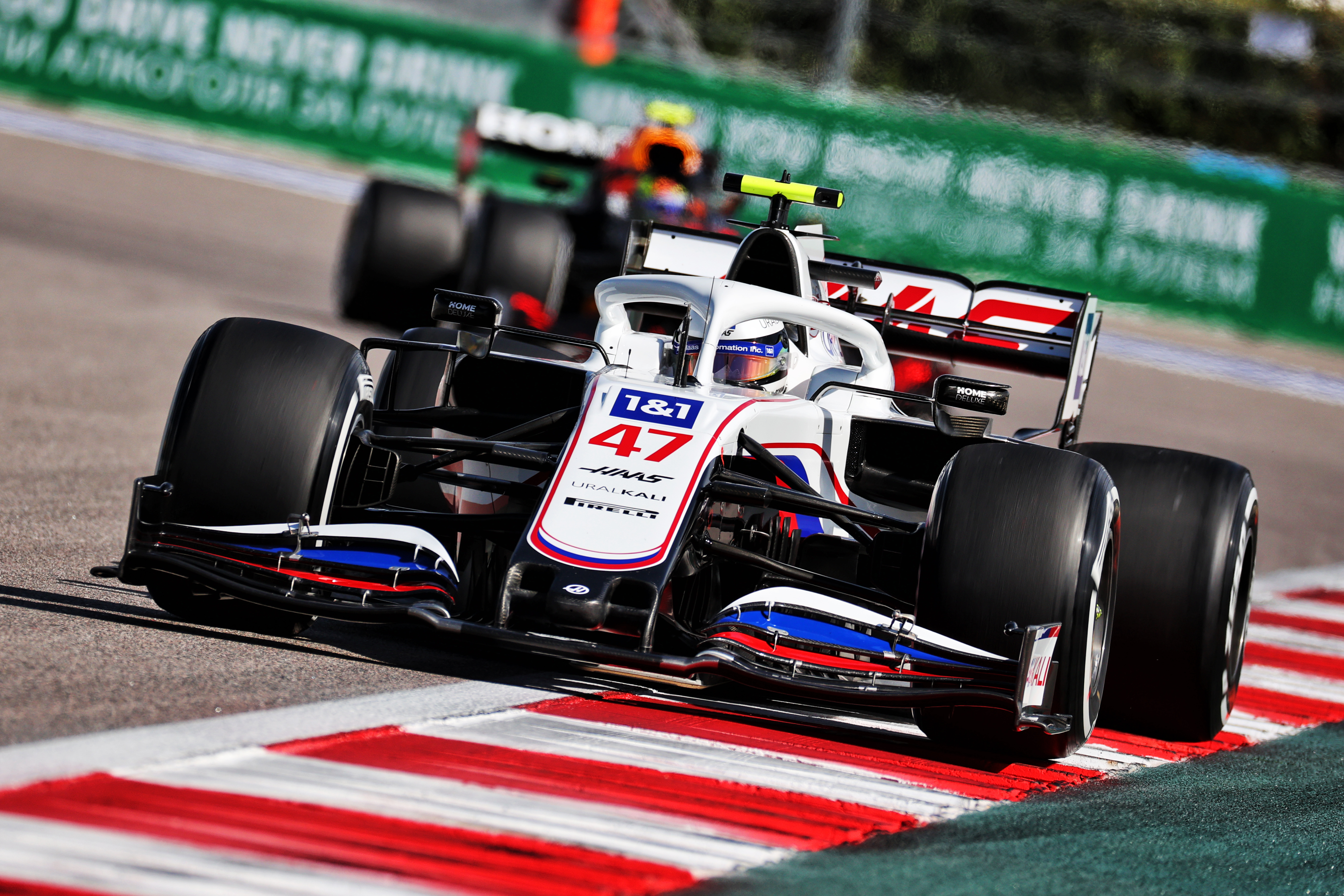 Do that and you get lapped even more frequently, which means you lose more time, which means more blue flags and can rapidly lead to huge time loss. This is an area where Schumacher has had a clear advantage over Mazepin, although that did become less pronounced as the season progressed. It's also an example of why driving around at the back of an F1 race is far more difficult a task than it might appear.
"It's been super helpful having a team that supports me in that and gives me all the information that I need," says Schumacher of the challenge of adapting to the complexity of F1.
"Then again, it's what do I do with the information. I think that I've been taught quite well on that side from early on with my dad, but also with Prema. I had a team that was very professional from very early on, so I've been learning since F4 how to deal with certain things and I think that has just helped me learn even faster coming into Formula 1.
"And obviously the media and everything has always been a part of my career, so that's not been a huge change or something to adapt to. So on that side I could mentally focus on what I was doing out there on track."
Schumacher also seemed to find the Haas less tricky to drive than his team-mate. While Mazepin's situation was complicated by various chassis travails, he never had the same level of confidence. He does concede that perhaps bit him a couple of times early in the season with the aforementioned crashes, shunt in Saudi Arabia aside, the second half of the year was cleaner. Schumacher also describes the car as responding well to set-up changes that "if the car was super-bad, I wouldn't feel".
This all reflects what has been a positive approach throughout the season, avoiding excuses for errors and making the most of a free-hit of a season where expectations were non-existent given the machinery.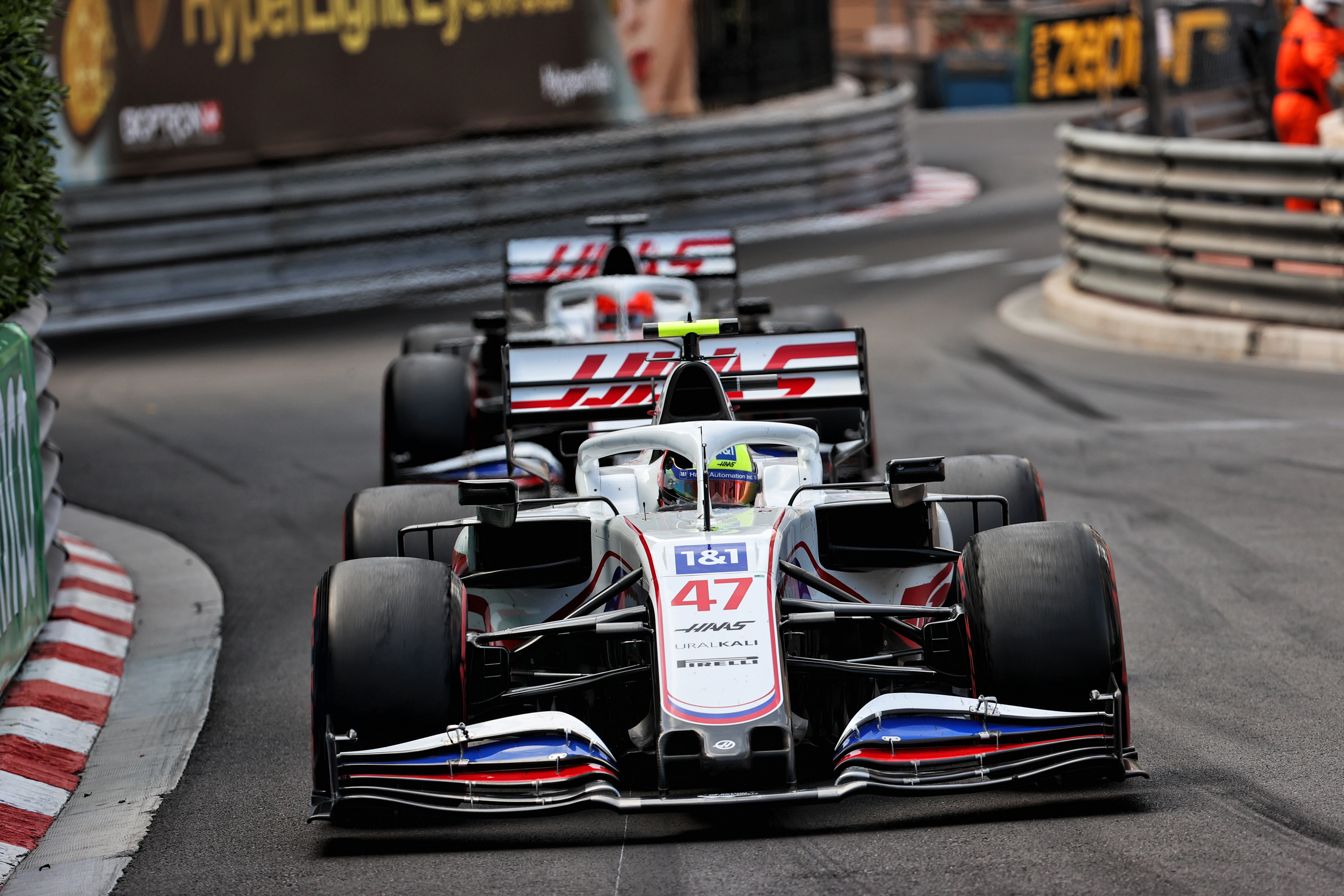 While his first season wasn't the stuff of legend as far as a rookie driver in a back-of-the-grid car is concerned – compared to a campaign as eyecatching as Fernando Alonso's with Minardi in 2001 or Russell with Williams in 2019, for example – it was that of a convincing and credible grand prix driver.
Those who credit his place on the F1 grid solely to his surname can only do so by ignoring both his results in the junior categories and his quietly assured performances in 2021.
There's still a long way to go before he's a serious contender for a Ferrari drive, and he needs to make some big steps to get into that conversation. But the capacity to learn and improve is probably Schumacher's biggest strength and he can be expected to improve in 2022.
If he can do that, then he will at least have the chance to prove a little higher up the F1 grid, whether that's with Haas next year or another team beyond that.