Only a tiny fraction of the drivers who set out to reach to Formula 1 make it, and fewer still have long grand prix careers. Some very capable drivers become part of the 'churn', dropping off the grid after a few seasons – which is the fate that has now befallen the Formula E-bound Antonio Giovinazzi after three years with Alfa Romeo.
The 28-year-old retains a foothold in F1 with Ferrari, where he will be reserve driver for the Scuderia for 12 races alongside simulator activities, as well as being available to its two customer teams. But there's every chance that his three campaigns with the Sauber-run operation and total of 62 starts, including his two outings as Pascal Wehrlein's stand-in back in 2017, will be it for him in F1.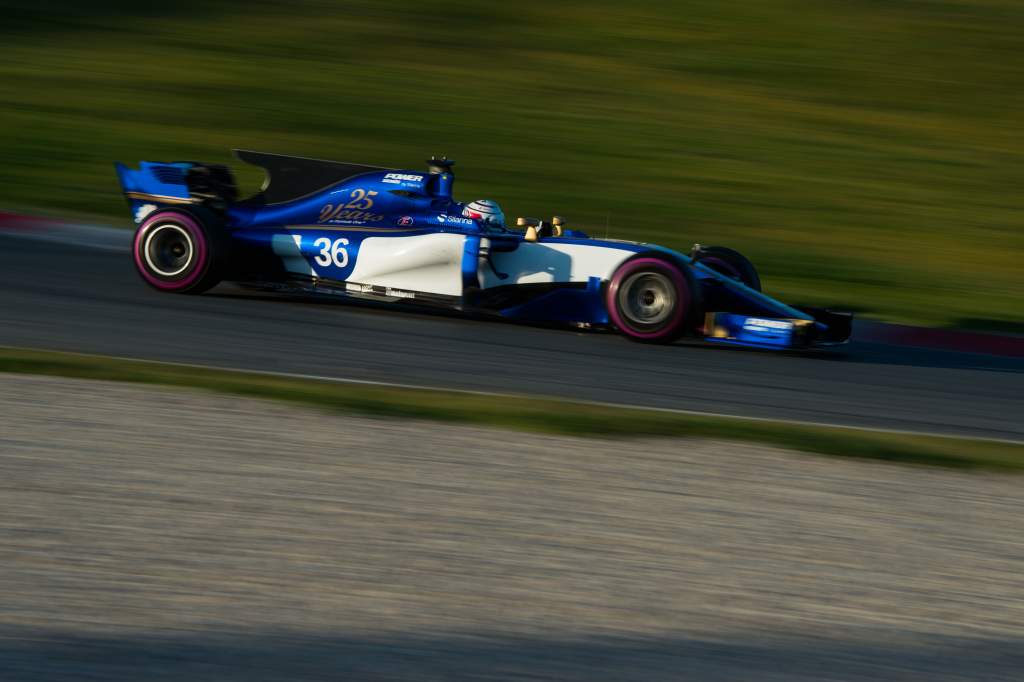 Giovinazzi is an affable and optimistic character and is determined to find his way back into F1. But he's also been realistic enough to realise that he needs another racing programme to stay sharp, something his move to the Dragon Formula E team provides. A full-time F1 return appears to be a long-shot, but it's remarkable Giovinazzi made it to F1 at all given his relatively humble background.
"When I started in karting, my dream was to become a Formula 1 driver and I was convinced 100%," Giovinazzi tells The Race. "But then when I started to grow up, I started to think it was not so easy at all because there are only 20 drivers in F1 and you need to have the right sponsor, the right car. Everything needs to be perfect.
"So when I jumped into a formula car, my dream was to be a professional driver in any category. Just to get paid from this sport was already a good achievement. But then everything changed in my GP2 season, fighting for the championship, when I started to think maybe F1 was possible for me again. And it was because at the end of that season Ferrari called me.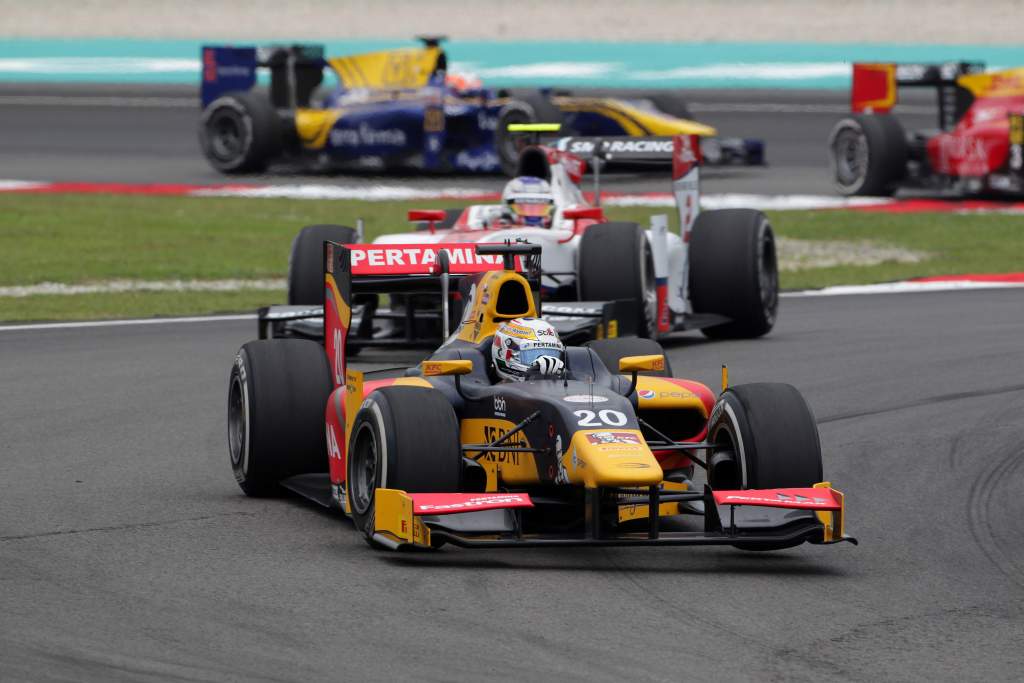 "It was not easy because I then stopped [racing] for two years with just simulator driving and some FP1s. It was no so difficult in the first season because it was a new world and I could learn things, but the second season was long and hard and was a big disadvantage for the first part of my season in 2019.
"It's not been an easy way to do it, but in the end I did 62 grands prix and it was a great achievement. I still think my career in F1 is not over but I will focus 100% on Formula E."
That key chance Giovinazzi got in F2 with Prema was facilitated by Lawrence Stroll and came off the back of finishing second in European Formula 3. Given the fact there wasn't endless family money to pour into his career, every step he made was down to his excellence at the previous level. He made it to F1 the hard way, although his progress did require the support of benefactor Ricardo Gelael.
Giovinazzi says he is "happy with myself" for what he achieved during this improbable F1 career, and points to not achieving what he wanted to in terms of results thanks to the limitations of the Alfa Romeo package during this period as his big disappointment.
It's a legitimate point as this has been a difficult time for Alfa Romeo, which was at its best during the first half of his rookie season when he was still struggling to shed the rust of two years spent on the sidelines, with only a couple of stand-in F1 outings and a Le Mans 24 Hours drive to keep him sharp.
He did make decent progress through that first season and across the two that followed, although consistency proved elusive. It can be difficult to differentiate between the inconsistency of a team and that of a driver – and both did appear to be a factor in the case of Giovinazzi and Alfa Romeo – although the most frustrating thing about the final-season version of the Italian was that his race performances didn't always match up to his qualifying form.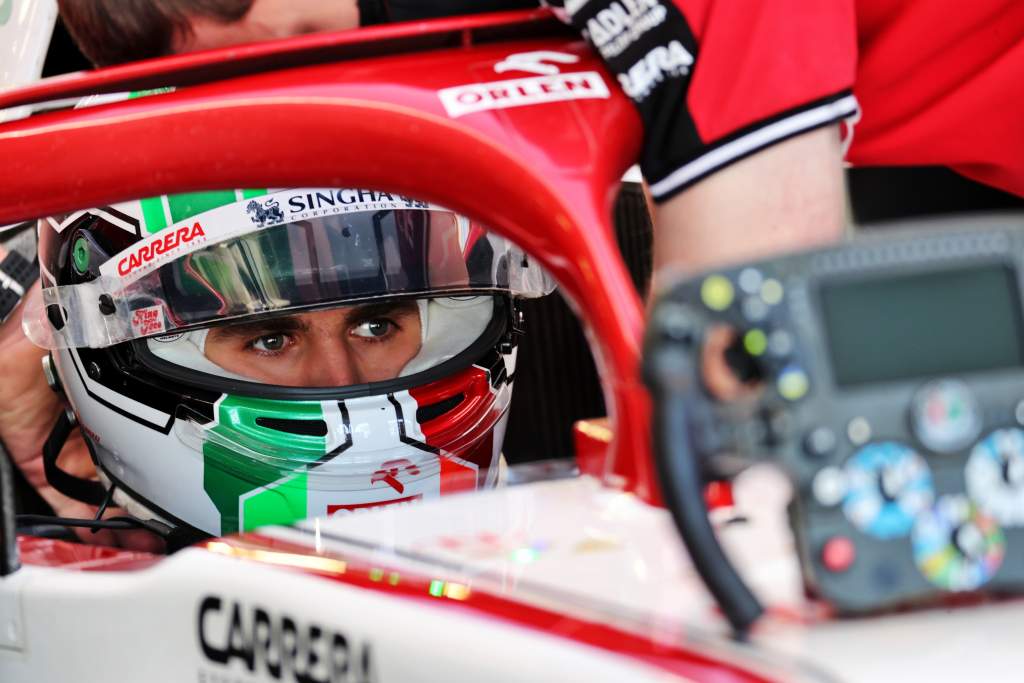 While he was comfortably the stronger qualifier in the Alfa Romeo, and had been for some time, at times he couldn't produce the race performances that Raikkonen could. Intertwined with that were far too many team errors that compromised his races, as well as the odd driving mistake, such as speeding coming into the pits at the Hungaroring – although these became far rarer as his F1 career progressed.
"Yes, at some tracks we look stronger in quali than in the race," says Giovinazzi of the difference between his qualifying and race form.
"Quali is one lap, you put everything in but in the race you have a start, a first lap, strategy, management of the tyres, if you run into traffic you lose the pace and you lose time .
"There are so many things you need to get right and unfortunately sometimes we didn't. But we know how difficult it is to overtake and if you are not in the right position at the right moment, your race is compromised."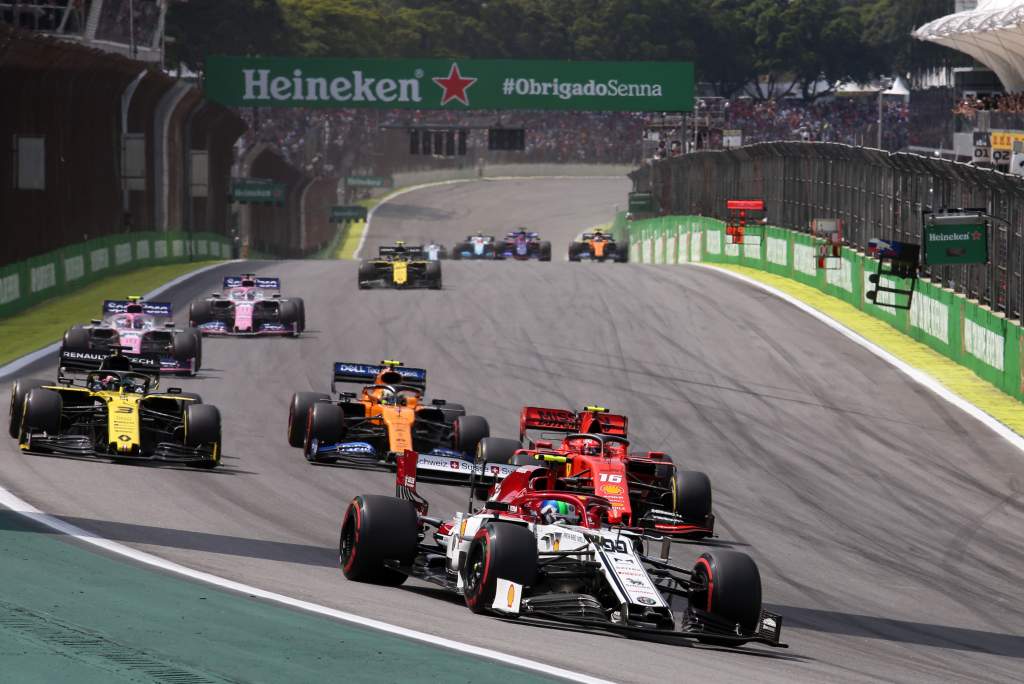 Fifth place at Interlagos in 2019 (pictured above) stands as Giovinazzi's best result backed up by a trio of ninth places, the most recent in his penultimate outing of this year in Saudi Arabia. He also has half-a-dozen 11th places on his CV, four of them taken this season, a campaign that yielded a disappointing two points finishes.
But Giovinazzi had other high points, Zandvoort among them. There he qualified seventh but finished only 14th after being squeezed off track by Carlos Sainz then clipping the back of Fernando Alonso, who was having a big moment in his Alpine, on the first lap. That was followed by a puncture early in the second stint.
Monza was another missed opportunity where Giovinazzi qualified strongly but made a mistake and cut the second chicane on the opening lap, turning himself round on Sainz's Ferrari with a lairy bit of rejoining that earned him a penalty.
Other than Saudi Arabia, it was only with 10th in Monaco that a weekend of good performance aligned with good execution to yield a points finish.
"I did many races that I felt great about, but unfortunately maybe ended up P12 or P11. I see P7 in Zandvoort qualifying, the same in Monza," says Giovinazzi.
"But the Monaco weekend was really strong, we had great performance since FP1, qualifying was great, the race was great. So this year I felt more happy with myself but also last year was not too bad, to be honest. I had a lot of times I was happy with myself but the result was not there."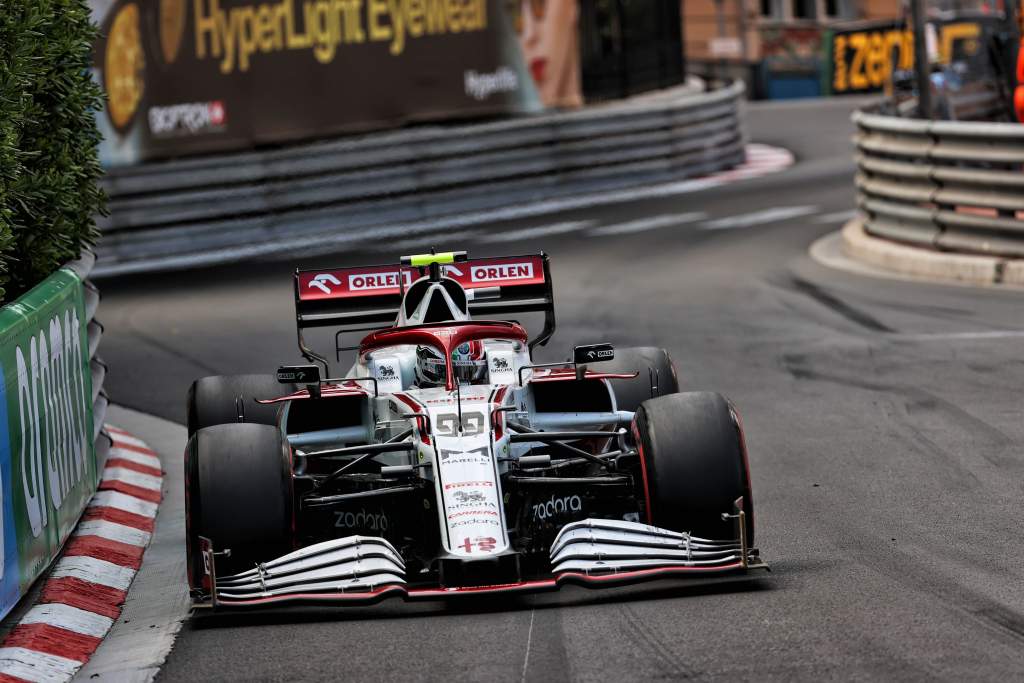 It's fair to say that Giovinazzi was not in the ideal place to shine in F1. While the Sauber team now has stable and wealthy ownership, as well as the backing from Alfa Romeo, it is still recovering from the financial difficulties of the post-BMW era. And while the team was closer to the outright pace in 2021 than '20, it slid to ninth in the constructors' championship.
The driver has to make the best of what they've got and while Giovinazzi certainly showed himself to be a very capable performer, he never made an unanswerable case for staying on the grid. Granted, Guanyu Zhou displaced him thanks to the budget he brings, albeit combining that with having finished third in Formula 2, but factoring in the difficulties of the team, Giovinazzi was never able to force himself into contention for a move to another outfit.
The obvious hope was to persuade Ferrari, where he had built a formidable reputation as a simulator driver and was several times credited by Sebastian Vettel for his key contribution on race weekends, he was a future race driver.
Ultimately, timing was against him when it came to that given that Ferrari has Leclerc on a long-term contract and is sure to sign Carlos Sainz to a new deal to stay on beyond the end of 2022.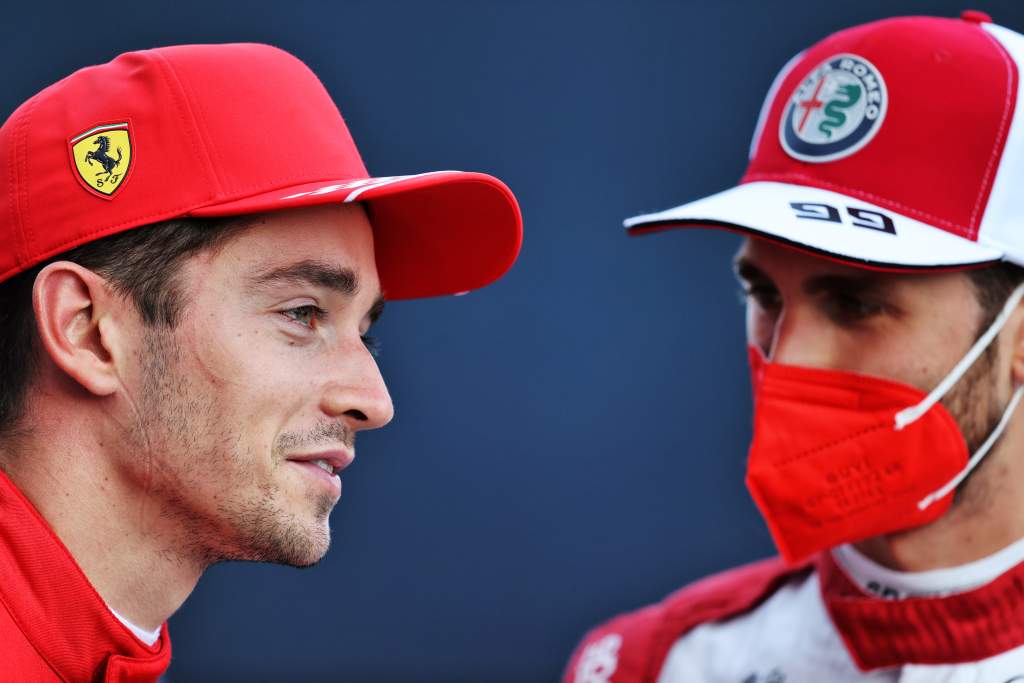 Ferrari came to regard him as a good, but not great, driver. In another era, that might have set him up to rack up tens of thousands of miles as a crack test driver, but such roles only exist in the virtual domain today.
"If I look at myself after the second season, I improve a lot but maybe still not enough to get that chance with Ferrari," says Giovinazzi when The Race asks if he feels he did enough to have earned a Ferrari shot had there been an opening now. "If I think of myself now, maybe yes, but in the end it's not my decision – you need to ask Mattia [Binotto].
"I'm happy with what I did because of my improvement. If I compare myself to Kimi, he is a fast driver, especially in the race, really consistent, I improved a lot. This is the main thing and why I am happy with myself."
Giovinazzi also had to endure a lengthy period of uncertainty during 2021 as a 'dead man walking' amid the widespread expectation that he would be dropped. But the possible takeover by Andretti muddied the waters, as did the delay finalising the fine detail of the deal for Zhou that had long since been broadly agreed.
He always dodged the inevitable questions with grace and conviction, although knew full well that he was more than likely facing the exit door.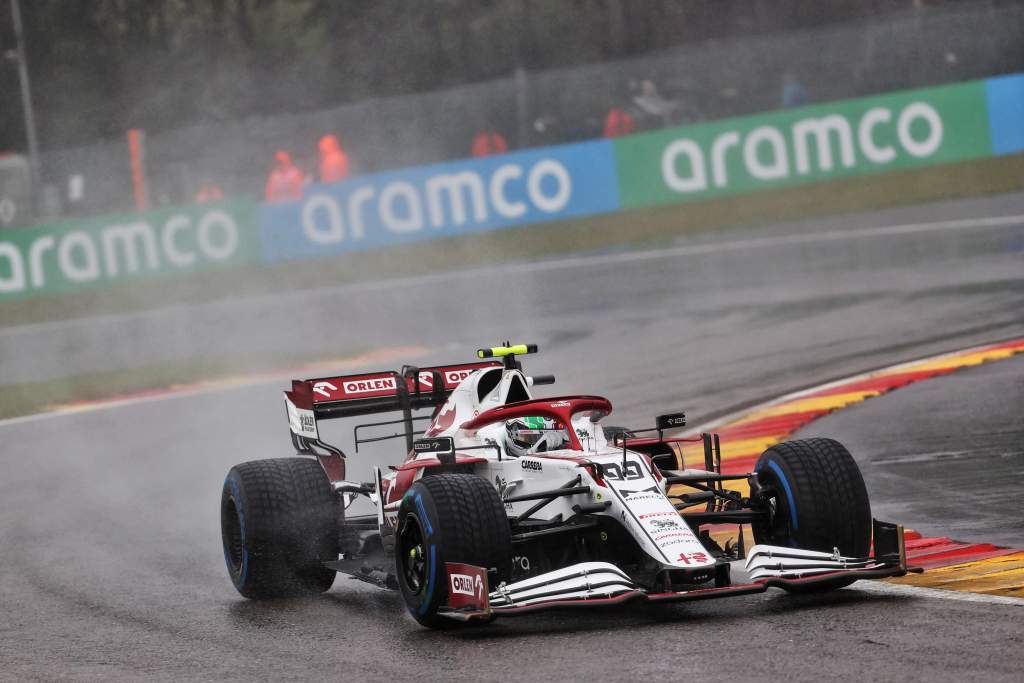 "The rumours started after Spa in September, so it was two-and-a-half months," says Giovinazzi of that period. "I knew the rumours but it was not a priority to think about them. It's not ideal but I knew I had a chance so the focus was to do well in the car.
"It has always been like this. The first season after Spa [after crashing out of the points late on] was a difficult part of my career and there were rumours with Nico Hulkenberg and so on. Last year it was the same thing with Mick Schumacher.
"But I'm happy with how I reacted because some can go the opposite way and think too much about it, make mistakes and then you are compromised. I will always be professional and do the best possible on track."
It's impossible to be certain what Giovinazzi could have done with greater stability or better machinery – he can only be judged on what he did do. At his best, he performed very well, at his worst, he could be error-prone but overall he performed at a very credible level. It's just it wasn't quite good enough to fight off the inevitable and slide off the grid. After all, budget is once thing but unless you prove yourself to be a genuine superstar, your will always be at the mercy of factors outside of your control.
But Giovinazzi should take immense satisfaction from what he has done, reaching F1 against the odds and staying there for three full seasons. He is held in high regard by Ferrari, and if his plans to return to F1 in 2023 don't come off he intends to explore opportunities in sportscars or IndyCar. Certainly, he would be an obvious candidate for the Ferrari LMH programme that will make its debut in 2023.
His F1 experience will also have sharpened his skills as a driver and refined him into a formidable performer. As has been seen many times in the past, a good F1 driver can go on to great things in certain other categories given the level you have to operate at just to keep your head above water on the grand prix grid.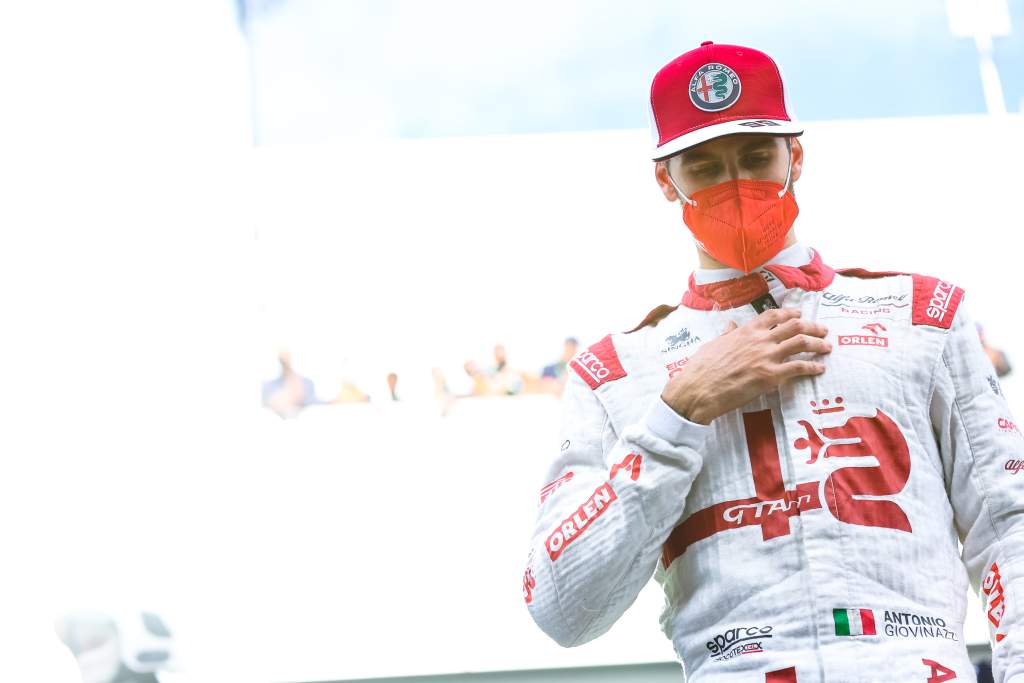 Even so, F1 has been bittersweet for Giovinazzi. He made it, but with no opportunities to fight for the kinds of results any racing driver craves.
"You enjoy it when you fight for the podium and when you know you have a car to compete to win – or at least usually run in the top 10. Unfortunately, in these last two seasons we have not had that.
"Yes, this season we improved so much compared to last year. Then, a good step in quali was to go to Q2 but this year we've always been in Q2 and the big target was to go to Q3.
"It's difficult to enjoy it when you are always at the back, so your motivation is to do the best you can. But sometimes it's not enough, P11 or P12 is not enough to show who you are or what you can do."