Future Ferrari driver Carlos Sainz Jr says the team needs to make "a very big step" with its engine to get back on terms with the rest of its Formula 1 opposition.
Ferrari managed to get both cars through Q1 after looking at risk of falling at the first hurdle in Belgian Grand Prix qualifying, but it could only outpace the Williams of George Russell in Q2 as Charles Leclerc and Sebastian Vettel locked out the seventh row one year on from starting first and second at Spa.
The long, flat-out blasts of the first and third sectors at Spa have exposed Ferrari's lack of power, and Sainz said helping the team fix that will be one of his priorities when he leaves McLaren after this season.
Sainz has avoided talking too much about his next team during its difficult season so far, but when pushed by Sky Sports' Karun Chandhok on Ferrari's struggles he opened up on his desire to see its fortunes improve.
"I'm going to be honest, of course I want [to see Ferrari find more power]," Sainz said. "I'll be the first one there in the factory pushing to find more power and I'm pushing everyone as soon as I get there.
"They need to do a very, very big step in order to get back to where we all are but I think if a team can do it, it is Ferrari.
"Ferrari has a lot of resources, a lot of power benches, so I'm sure they are all there at the factory working extremely hard to get the power that they've lost from one year to the other. It's a long way."
Sainz believes Ferrari's problems this weekend are down to more than just the engine, but he hopes the team can make some progress before he arrives for 2021.
"Ferrari is the first one that is not happy right now, and we could see clearly today how much they struggled, but I think they've struggled with a bit more than engine today, they also had problems with the overall grip of the car," Sainz said when asked by The Race about Ferrari's performance.
"But in general I would say that, yes, they need a very big step on the engine. I know how tough it is because it took Renault a few years, it's taken Honda quite a long time also.
"But the fact that Renault is nearly there, close to Mercedes, shows that you can do it.
"I'm sure the factory now is working flat out and hopefully by the time I get there they've improved a bit and then together we can do the next step."
Sainz added that Ferrari's struggles at Spa were little surprise given what has happened so far this year.
Speaking to Sky Sports, he added: "When you lose so much power from one year to the other, which is not a normal trend in F1 – normally you are expected to stay the same or gain – but when you lose so much power you know that in Spa you're going to get in trouble.
"It's normal after what we saw in the first races, how much they are losing on the straights."
Magnussen: Ferrari dropping back towards customers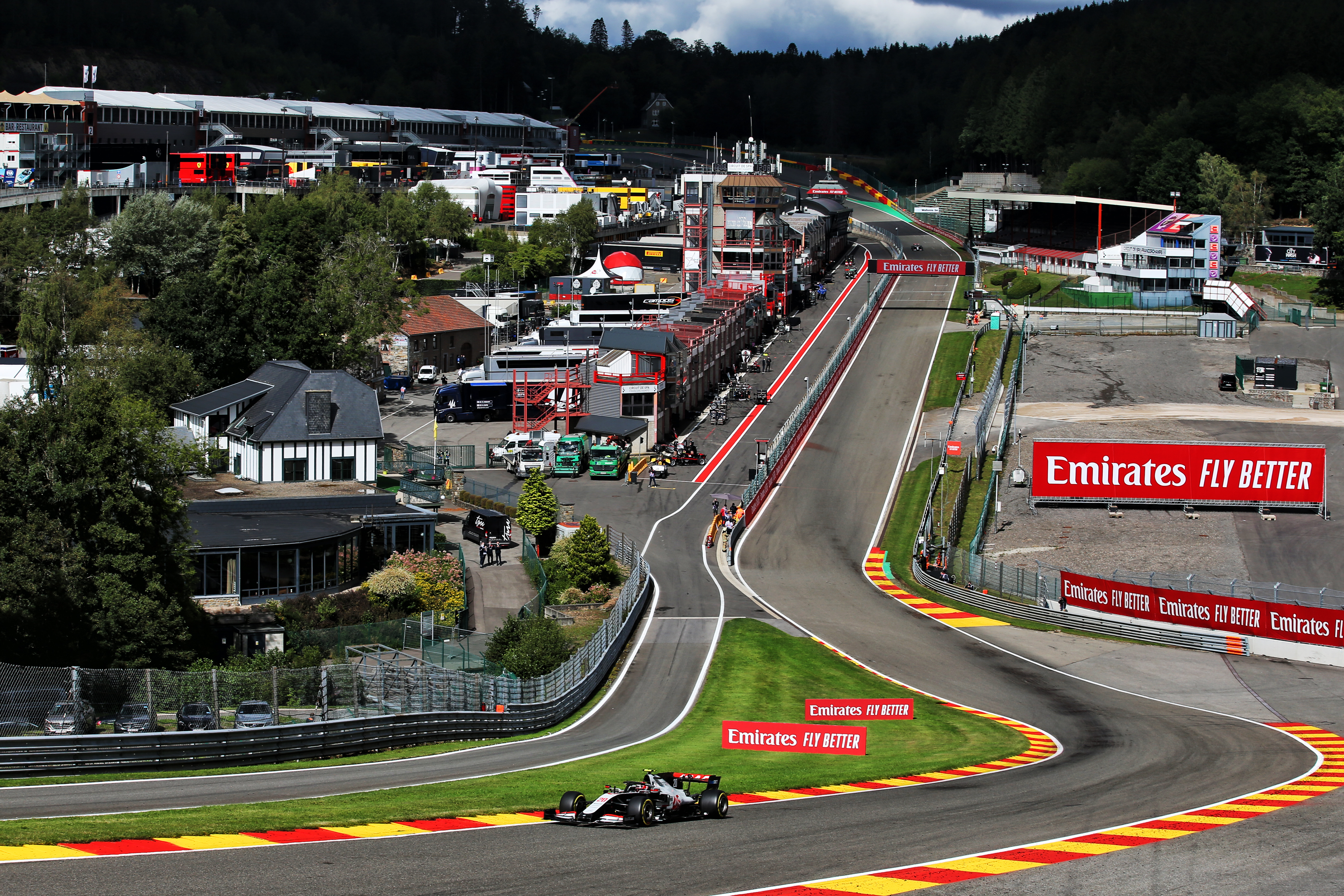 Ferrari's dip in form has hurt its customer teams Haas and Alfa Romeo as well, making it difficult for their drivers to escape Q1.
But Haas driver Kevin Magnussen believes the works team has fallen back towards its affiliated teams on top of the engine deficit it has this year.
When asked why Haas could get so close to Ferrari in qualifying, Magnussen said: "I think it's more a case of Ferrari moving back than us moving forward.
"I heard something like both Alfa Romeo and us gained nine tenths or something compared to last year. And Ferrari lost four tenths to last year.
"That means we've made some progress compared to them so that's all positive.
"But then again, we're still at the bottom, close to the back end of the grid which isn't where we want to be and [isn't] where the car deserves to be."