Carlos Sainz wants to open a debate on the physical price drivers may have to pay long-term if Formula 1 keeps the new generation of stiff, bouncing cars.
F1 overhauled its technical regulations for 2022 to improve the quality of racing, and the changes included an increased emphasis on ground-effect aerodynamics as well as reducing the ride quality by simplifying the suspension.
This car philosophy requires a stiffer set-up to extract performance, and for the cars to run as low as possible. It has also generated a lot of porpoising for several car designs, whereby the car suffers from high-frequency bouncing at a certain speed.
At Imola, Mercedes driver George Russell said he suffered physical pain in his back for the first time as a result of the car characteristics, and Sainz has revealed ahead of the Spanish Grand Prix that potential health problems are something he has had in his mind for a few races now.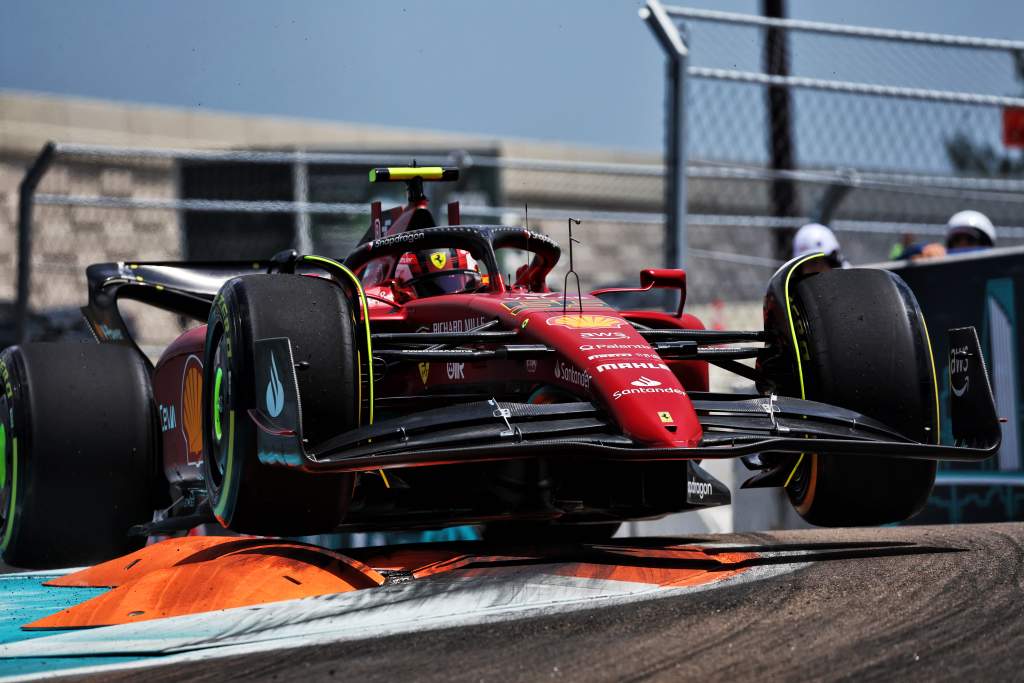 "Already the kerbs in Miami felt proper aggressive on these cars," Sainz said. "There's been a few bumps in Imola that were quite hard on the body.
"I think we need to, as drivers and Formula 1, [consider] how much of a toll a driver should be paying for his back and his health in a Formula 1 career with this kind of car philosophy.
"We need to open the debate more than anything to see if… I think the regulations are great. They're doing exactly what we needed for racing. But do we need to run as stiff for our necks and back as we are having to run lately with this car mass?
"For me it's more of a philosophy question that I put out there maybe for Formula 1 and everyone to rethink about how much the driver needs to actually pay a price in his career with his health in order to combat this."
Sainz has not sought expert advice on what the long-term ramifications could be, only noting that in his "usual checks" with his back and neck and knows he is "tighter everywhere" this year.
He called this a "very young" thought he has had and not something he has yet raised in a formal setting.
But he wants to speak to other drivers, including Russell, to work out what could be offered or proposed to F1 or the governing body the FIA.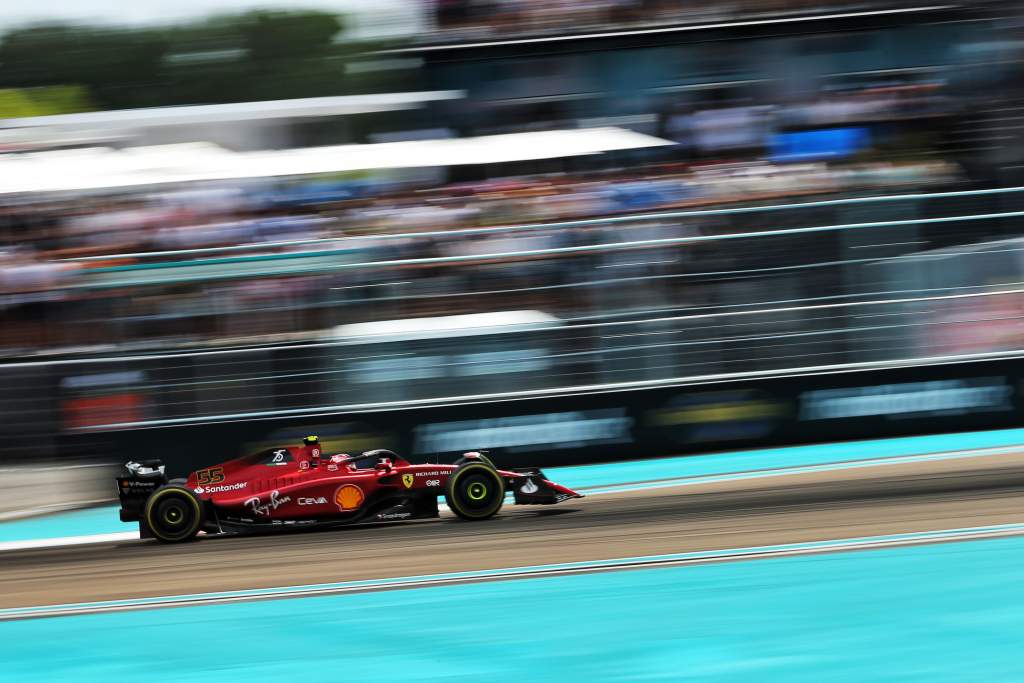 "I'm already feeling it," he said. "I don't need expert advice to know that if I have 10 years like this, it's going to be tough, I'm going to need to work a lot in mobility, flexibility and I'm going to need to invest in health overall body health.
"It's probably a question that I think as drivers we don't like talking much because we don't like sounding weak.
"I'm strong, I'm very fit, I consider myself one of the fittest drivers and I've never struggled in a Formula 1 race at all.
"But it's more long term and for the benefit of all of us, maybe we should put it out there to talk about and see what options we have.
"Then there's the interests of the teams of the overtaking, of everything, of the show, that you need to factor in the equation.
"But what if we for the first time factor in also a bit the driver? I think it could be interesting."