Mercedes Formula 1 driver George Russell says he and his peers are pushing for a more consistent cast of stewards and a single race director, and that this was a talking point in the heated Friday drivers' briefing that led to Sebastian Vettel being summoned to the stewards.
Russell and Aston driver Vettel are the two directors of F1's Grand Prix Drivers Association, which also has a chairman in former grand prix racer Alex Wurz.
Vettel has had to face the stewards over his conduct in the Friday meeting having been deemed a potential breach of the ISC's International Sporting Code.
Asked about Vettel's summons, Russell passed up the opportunity to comment on that move in particular but spoke more generally – his words indicating that this latest point of contention related to the British GP and the stewards' interpretation of racing rules during that weekend when it came to the battles involving Charles Leclerc, Sergio Perez and Lewis Hamilton, as well as Max Verstappen and Mick Schumacher.
"I think it's very difficult for the FIA, very difficult for the drivers, there's been a lot of borderline decisions or manoeuvres, whether it's defending or whether it's track limits in a racing scenario like last weekend at Silverstone," Russell said.
"We don't want to be dishing out penalties left right and centre but there needs to be an element of consistency somewhere, I think we need to look at the root cause of the issues and with these track limits, the issue is the circuit.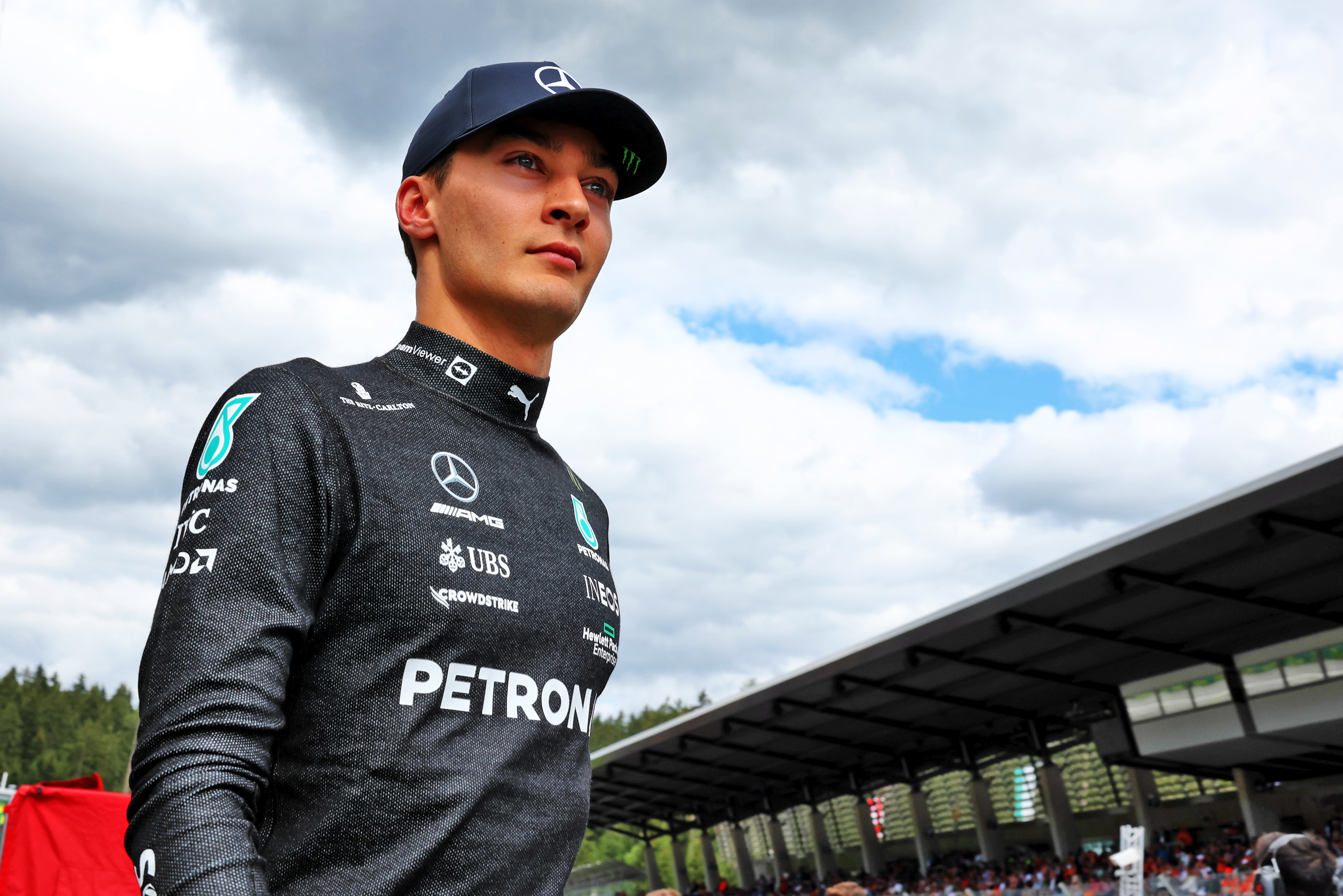 "We're never going to solve this issue until you solve the circuit, and Turn 4 here in Austria, you'll never have that issue [because of the gravel], but compare that with Turn 1 or Silverstone last week, you'll always have the issue, so yeah.
"I do agree that we need to stick with one race director, we need to have more consistency with the stewarding. We come to the following event and often the steward from the previous event is not there so there's no accountability or no explanations of decisions.
"We ask questions and it's difficult to get a straightforward answer because- I wouldn't say the blame, but the blame is put onto someone else who isn't there. It is tricky, everybody has their own interpretations."
A rotating cast of stewards is nothing new for F1, but the two race directors this year are a novelty. With Michael Masi removed from the position following last year's controversial Abu Dhabi finale, the role is now occupied by either Eduardo Freitas or Niels Wittich from weekend to weekend.
"Everybody is learning, we're learning how the new race directors are reacting, they're learning what we as drivers want and need," Russell continued.
"I don't envy them, it's by no means an easy job at all, but I guess we just want consistency.
"Yesterday it was just one meeting that we were talking about specific topics, but over the course of the year, a number of drivers have commented on that. When you had one race director things were consistent."