George Russell has one luxury in the unfortunate timing of his move to Mercedes, and the impact of that is on full display at Formula 1's Saudi Arabian Grand Prix.
Russell and Lewis Hamilton are experiencing contrasting fortunes on-track in Jeddah, where Russell looks more at ease with the W14 and Hamilton is struggling, and that has led to distinctly different demeanours out of the car as well.
This is probably helping speed up Russell buying into the 'we just have to be patient' mentality of trying to address the team's enduring deficit. The blow of not having a fast enough car is partly softened by at least getting the most out of what he has.
Observing Russell's behaviour in isolation – meaning this is no reflection of Hamilton's conduct – he has acted like the leader Mercedes needs him to be long-term this weekend. He's talking the talk off-track and doing great things on it.
"I'm happy," Russell reported after qualifying. "As a driver, I'm doing all I can to help push the team forward and develop, working more than I've ever worked on the simulator, trying things.
"And when you come to a track and as a team deliver something more than you could've hoped and expected, that's incredibly satisfying.
"I think one small part of the brain is frustrated that we're not fighting for poles and victories but as a driver you've got to dim that out and just focus on maximising performance.
"And I'm incredibly satisfied with what we've achieved."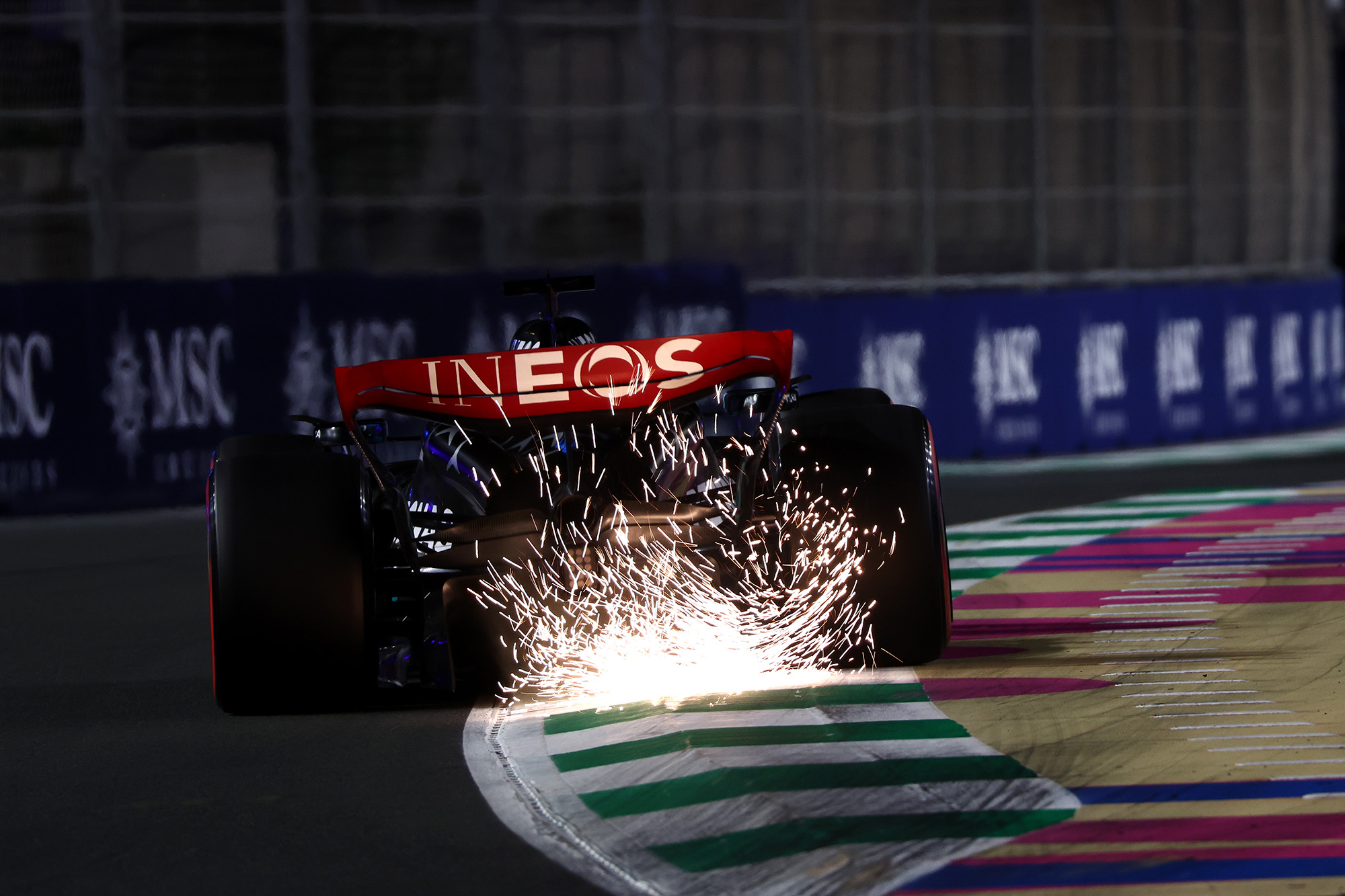 Russell's ebullience after qualifying fourth, knowing he will start third following a Charles Leclerc grid penalty, gave the team a well-timed reprieve in a wider malaise.
It is in part down to something Russell has that simply doesn't apply to Hamilton: time.
There's a key difference in the career circumstances of Mercedes' two drivers that probably influenced how they started last season amid the early 2022 disappointment, and how they are handling this situation too.
Mercedes missing a trick in 2022 and 2023, at the start of this new era of ground-effect aerodynamics, has wiped out two of Hamilton's final chances to win a world title. Whereas Russell is at the opposite end of his career. And he knows it.
When the biggest prize – fighting for a championship – is not immediately up for grabs, time is a huge luxury.
"It's definitely tough as an athlete," Russell says of adjusting to the reality of Mercedes' 2023 prospects, having targeted a title fight this year.
"Because I've dreamt of being in Formula 1 my whole life, I've dreamt of fighting for victories, and when you arrive and you're not in that position, it's for sure tough.
"But Lewis and I, we're two drivers in this team, but there's a team of 2000 people who have the same ambition, the same hard work, put the same amount of effort into this car as we have. And it's as disappointing and tough for them as it is for us.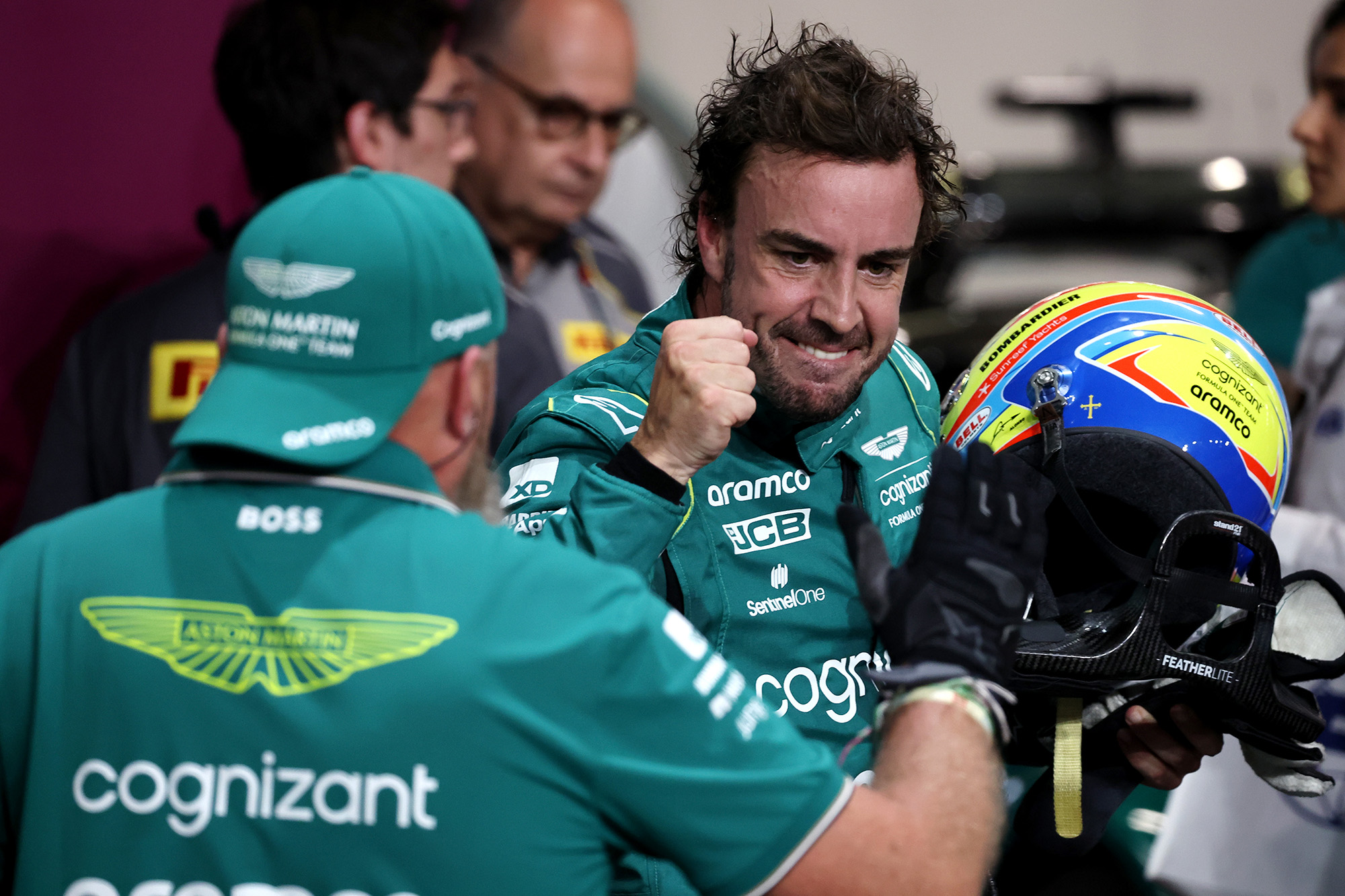 "We're in this together. I'm 25. When I look at Fernando [Alonso], I think, 'I've got a minimum 15 years left in me'. And when you look at someone like [Michael] Schumacher, one of the greatest of all time, when he started winning with Ferrari, big-time, he was closing in on 30.
"My time will come."
There is no doubt this is influencing Russell's handling of the current situation.
Unlike Hamilton, Russell can be more patient because there are 10-15 years of opportunities ahead of him. He has more to learn in the interim, so there's a greater need to do the best job he can. He has more to gain by playing the long game and making sure the team will be on his side for years to come.
Russell's looking at this as a recovery job to make sure Mercedes is set up for several seasons. He will directly benefit from that. Hamilton may not.
"This has been a moment we've all looked in the mirror and kind of understood what foundations we need to lay to make sure that we're going to be consistently competing for championships in years to come," said Russell.
"I think Formula 1 does sometimes go through cycles but this is a really good opportunity for us to make sure we've got the foundations in place, the right processes in place, that we can fight '24, '25, '26 and beyond."
None of this is to say that Russell isn't also doing a very good job. He was beaten by Hamilton in Bahrain but outqualified him there too. He's working hard, keeping his head down, trying to be a motivational force, and specifically in Saudi Arabia (whatever the reasons) he is clearly the faster Mercedes driver too.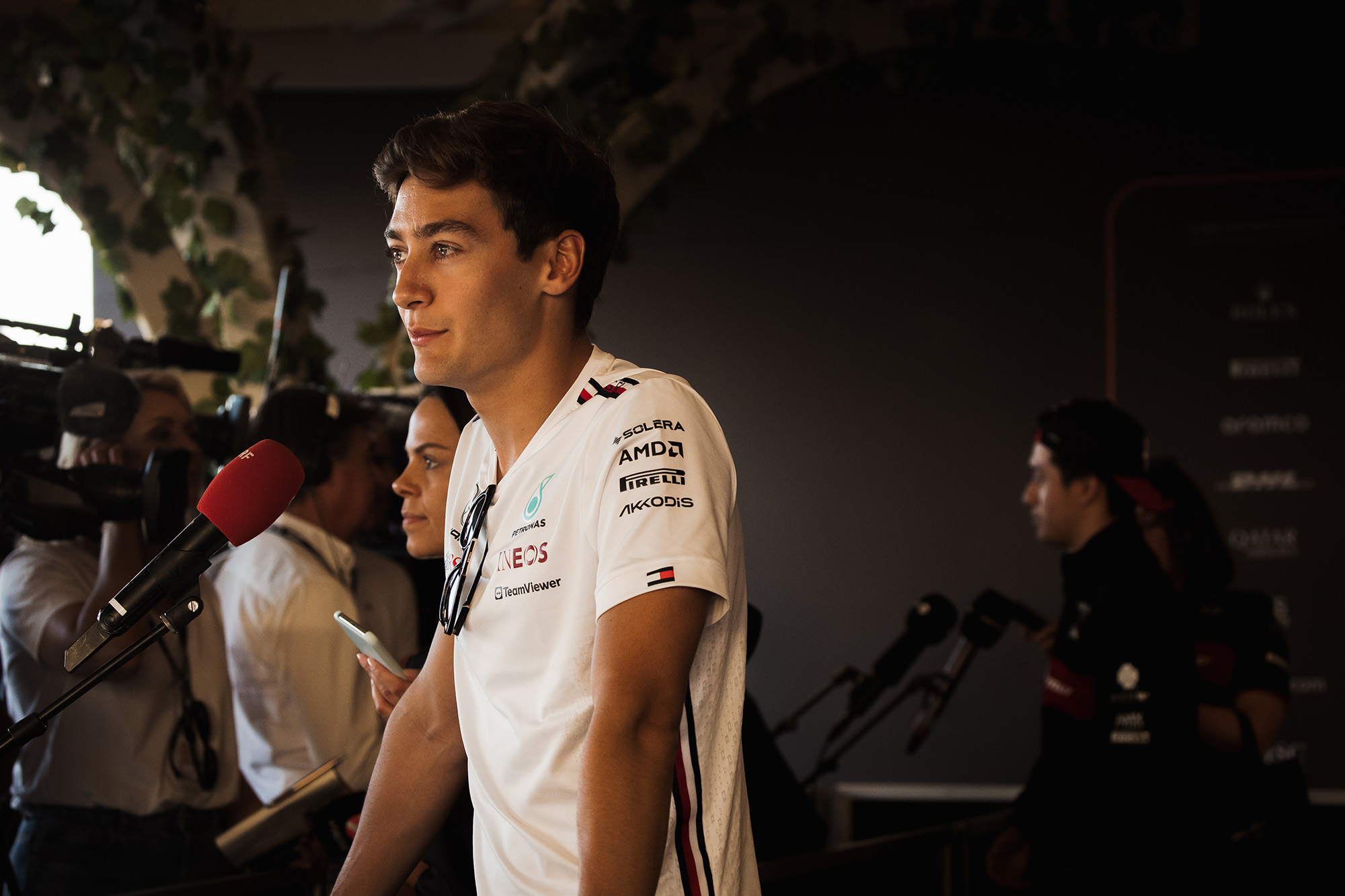 While Hamilton is not holding his breath over the chances of a step forward on Sunday, such is his discomfort in the Mercedes, Russell is aiming big. He wants a podium and believes it is realistic.
Such a result would have huge totemic value for a driver who knows he can play the long game.
"We can definitely fight for a podium," he said. "It seems close with Aston Martin, Ferrari have maybe got a tenth or two on us, but obviously we're starting ahead of both of them.
"There's no reason why we can't fight for a podium. Max [Verstappen] is going to come through pretty comfortably, unless there's any incidents or hold-ups.
"But yeah, we'll go for it."