When George Russell lines up on pole position for the first time in Formula 1 in today's Hungarian Grand Prix, the key question is whether he is capable of winning.
That sounds like stating the obvious, but it's not the version of the question that's about whether the Mercedes will be good enough or the strategy will be right, but the one that asks whether the man in the cockpit has the mettle to pull it off should the race be winnable.
All a driver can be expected to do is produce the best-possible result on any given day. If that first place is possible for the machinery, there is reason to expect Russell to make it happen, because effectively he already has won in F1.
Granted, he doesn't have an F1 race-winner's trophy in his cabinet or anything other than a zero in his grand prix wins column. But while the record books list him as finishing ninth in the 2020 Sakhir Grand Prix, it was a race he already had won – and was potentially on track to win a second time – when he was denied a sensational victory by factors outside of his control.
What that race did show is that he has the mental strength, control and resilience to win in the pressure-cooker environment of the front of an F1 race. And no matter how easy it might look from the outside, as Charles Leclerc showed at Paul Ricard last week, it requires just one small error or lapse in concentration for the lead of the race to turn to dust. There are so many ways for things to go wrong.
Some drivers absolutely look the part when they get in this position for the first time. Think Max Verstappen in the 2016 Spanish Grand Prix or Michael Schumacher's opportunistic win in Belgium in 1992. The list is long, the names legends. Russell was exactly the same in performance terms when he had what should have been that first chance to win, even though he ultimately ended up empty handed.
But Russell also had his first, frustrated brush with victory in the most unusual of circumstances back in 2020. Called up at short notice after Lewis Hamilton contracted COVID-19, had never driven the Mercedes W11 before the start of free practice at Sakhir.
Russell didn't fit in the car well given it was designed around more compact drivers. That meant he was forced to wear race boots a size too small to squeeze into. As Russell described it after the race, he was "battered and bruised" as a result of the overly-cramped confines.
Yet not only was he impressively quick – qualifying just 0.026s slower than team-mate Valtteri Bottas – he also nailed it in the key pressure points during the race.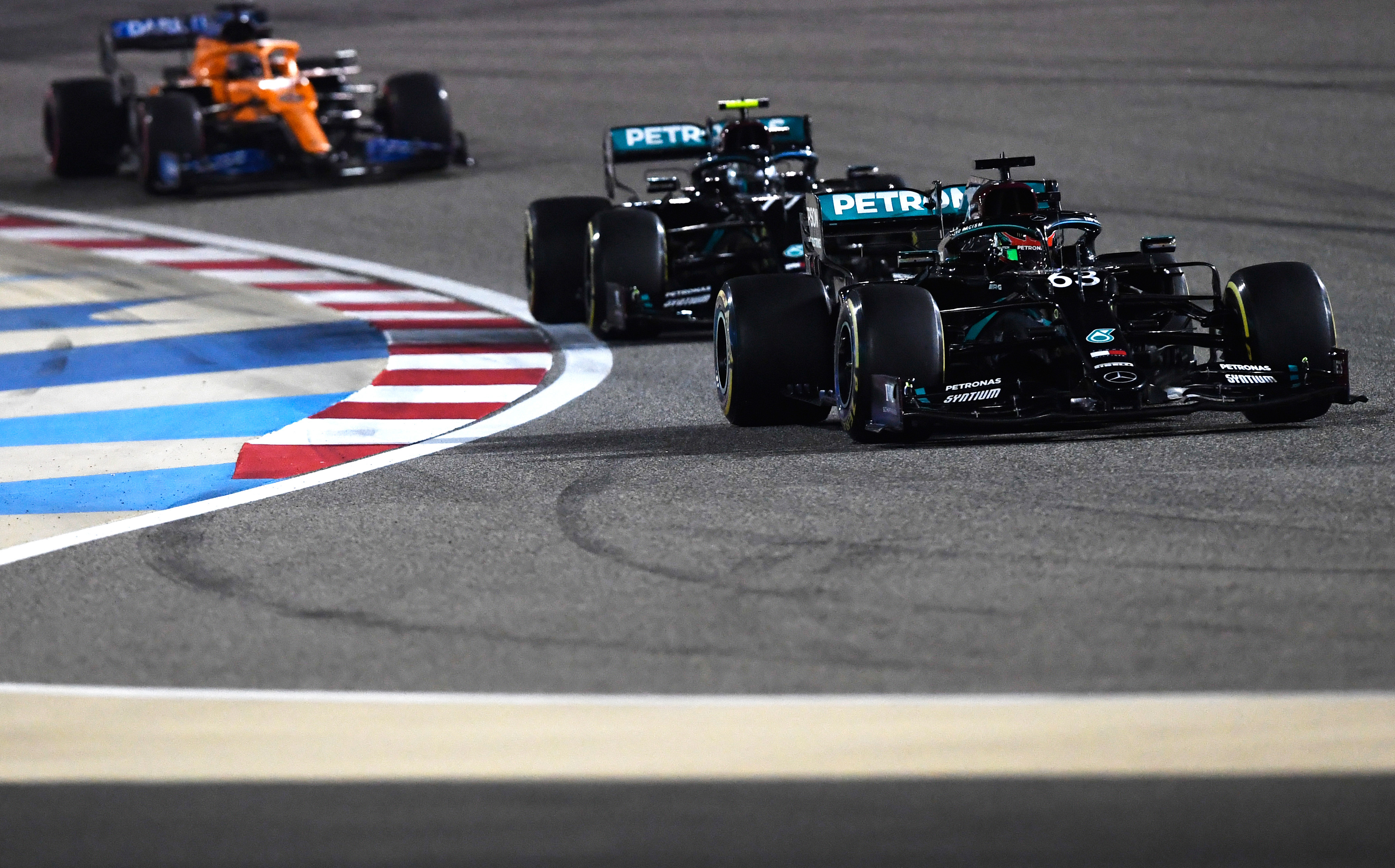 But everyone already knew that Russell was impressively fast and showing that pace around the short, sharp Bahrain outer loop was not necessarily the most impressive aspect of his weekend.
What grabbed the attention was how he didn't miss a beat in the way he executed the race and weathered the pressure points.
The start was always going to be key, but despite being in the midst of a season where he'd struggled to get consistently good getaways with Williams he nailed it. That allowed him to relieve Bottas of the lead.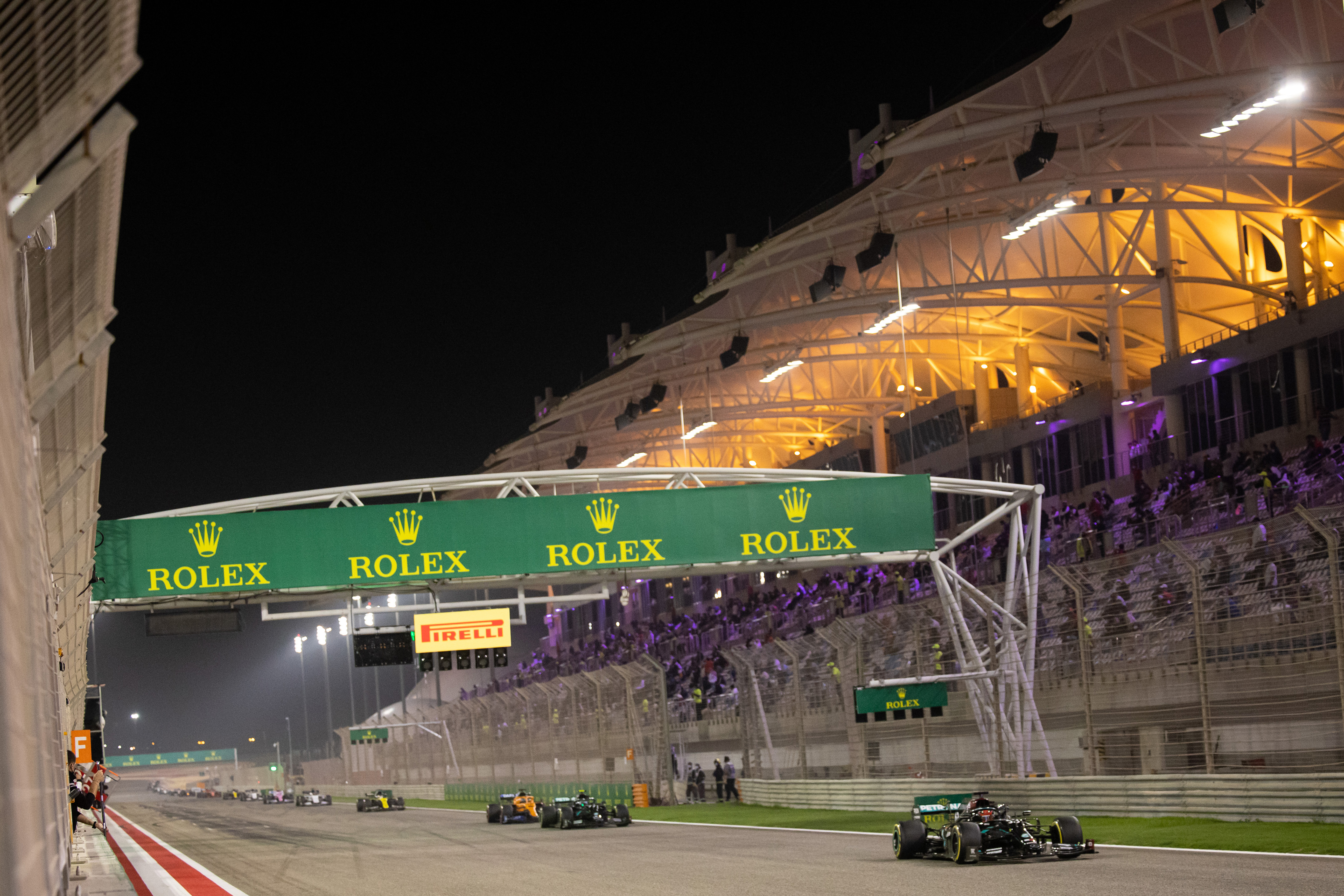 From there, he controlled the race well in the first stint. While he didn't pull out an imperious advantage over Bottas, with the lead never going significantly beyond three seconds, he did have his team-mate covered.
The next challenge was the pitstops. Russell had the advantage of the lead and therefore first stop so he didn't have to hold off an undercut attack, but he did have to get the in-lap right, hit his marks and avoid mistakes.
He did that, then had to ensure he didn't over-stress the tyres at the start of the stint. Again, he did that well.
What did go wrong was what was going on around him. Jack Aitken, his stand-in at Williams, spun and wiped out his nose on the wall, which led to the deployment of the safety car.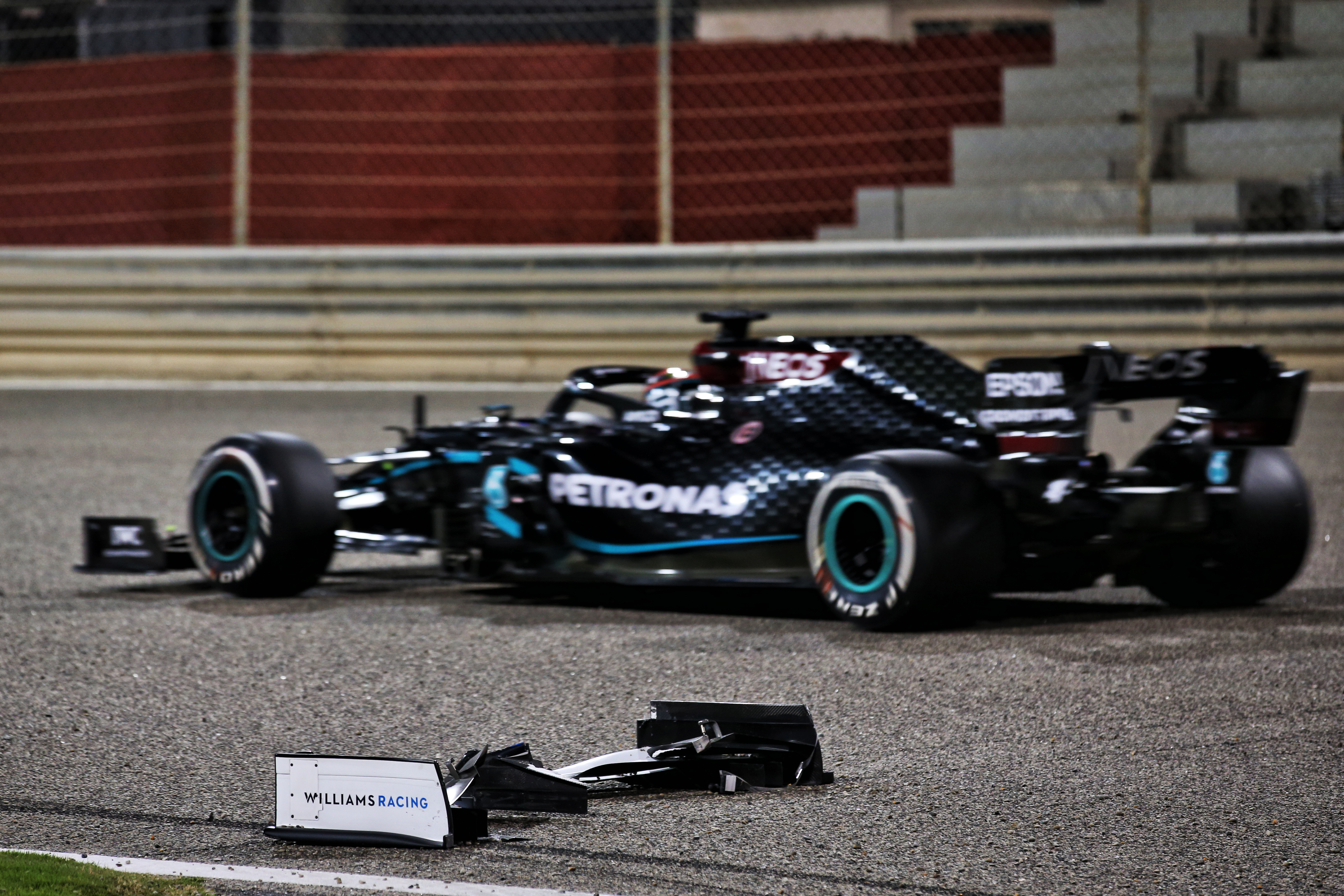 Mercedes quite rightly opted for a precautionary double-stack pitstop, but a miscommunication led to Bottas's front tyres being fitted to Russell's car. Cue a second pitstop that left him in fifth place.
He then set about winning the race again, climbing to second – diving past Bottas (who was stuck on the same set of tyres he'd used in the second stint as part of the same pitstop farrago) – and then suffering a puncture that forced him back to the pits. Ninth and fastest lap was far from a just reward for such a drive.
But as dejected as Russell was that day, he knew what he'd proved not just to the outside world and his future employer, but crucially to himself: that he really could cut it right at the front in F1. No matter how much self-confidence a driver has, to have been there and done that is invaluable.
That's what Russell will carry into the race at the Hungaroring. It's no guarantee he will get it right, but it means we know he won't crumble under the pressure of expectation. Make no mistake, elite sport is a mental game and winning races at the top level is not just about being fast.
Yes, the circumstances Russell faces are different to those of Sakhir 2020 – a one-off free hit in an unfamiliar car versus his first chance to lead from the front in a Mercedes – but the same qualities will serve him well. Russell has long been a driver who appeared to have what it takes and it would be a surprise if he wilts.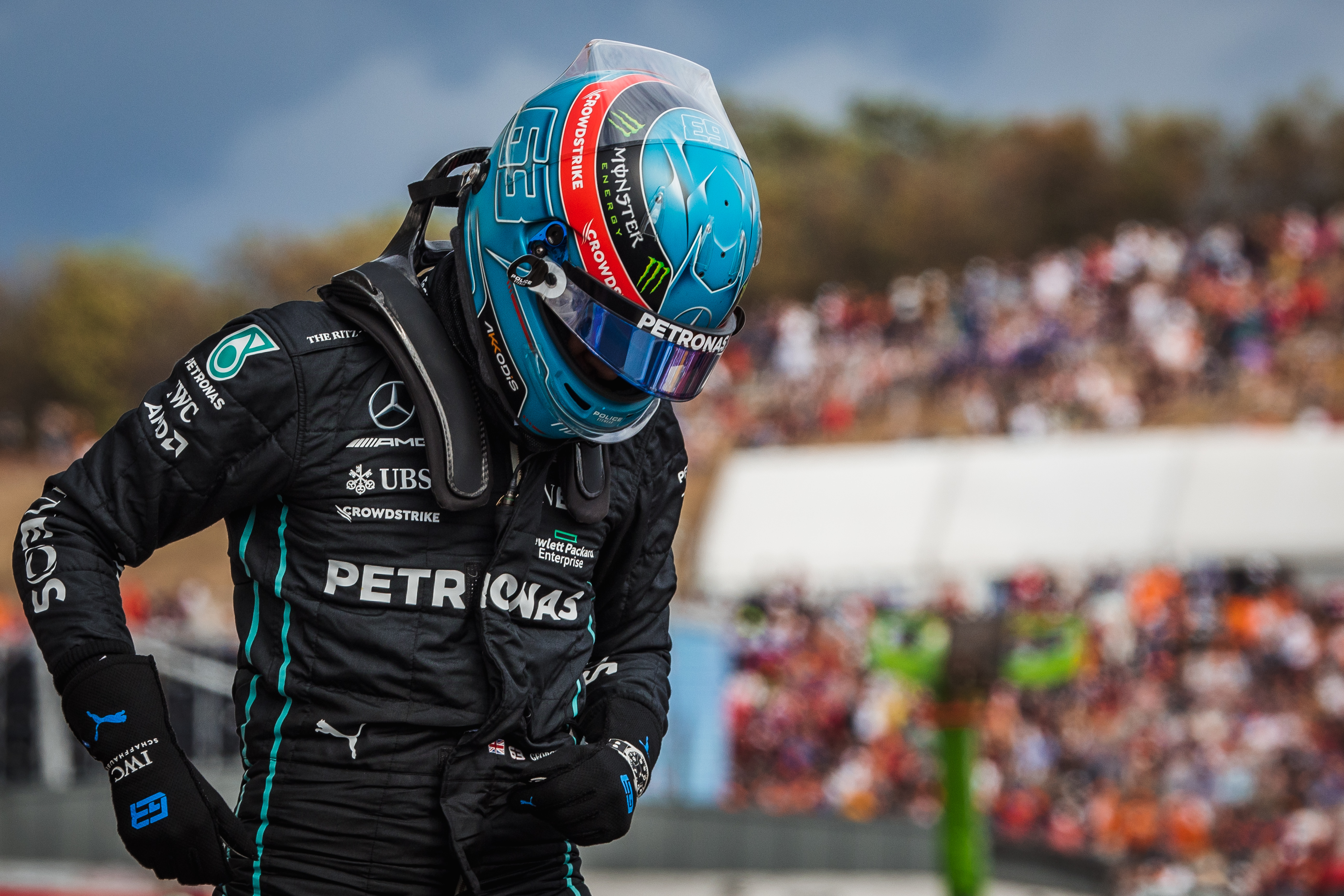 It's difficult to define what makes a winner, other than the tautological method of looking at whether they win and win regularly. But in a racing world where there are plenty of drivers capable of being quick on a given lap, on a given day, the best are the ones that tie it all together consistently and dependably. Russell has historically been that and now he might have the chance to show that with a first F1 victory.
Whether the Mercedes is strong enough to win, or if the speed and weight of numbers of Ferrari will mean it doesn't happen, is by the by. Only once the race has played out can Russell's performance be measured against what was possible, with the necessary context to decide whether or not a win, if it eludes him, was within his grasp.
And that victory might not happen in Hungary because the Mercedes car pace and the race situation – not to mention the speed of the Ferraris – could prevent that. The point is that if victory is possible, there's every reason to expect him to execute well and stand on the top step of the podium.
Russell already is a grand prix winner. The record books just need to catch up.