George Russell says the current level of porpoising experienced by Formula 1 drivers is "not sustainable" as he had "almost like chest pains" from the bouncing at Imola.
Russell charged from 11th to fourth in the Emilia Romagna Grand Prix, earning another solid points haul for a Mercedes team that is struggling to overcome issues with porpoising aboard its W13.
After the race, team boss Toto Wolff remarked that he wondered "how the two of them can even keep the car on the track at times" with the amount of proposing experienced by his drivers.
Russell reported that level to be the highest it's been so far this season and said it has now begun to give him back problems.
"When the car is in the right window and the tyres are in the right window, except for the bouncing, it feels really good to drive," Russell said.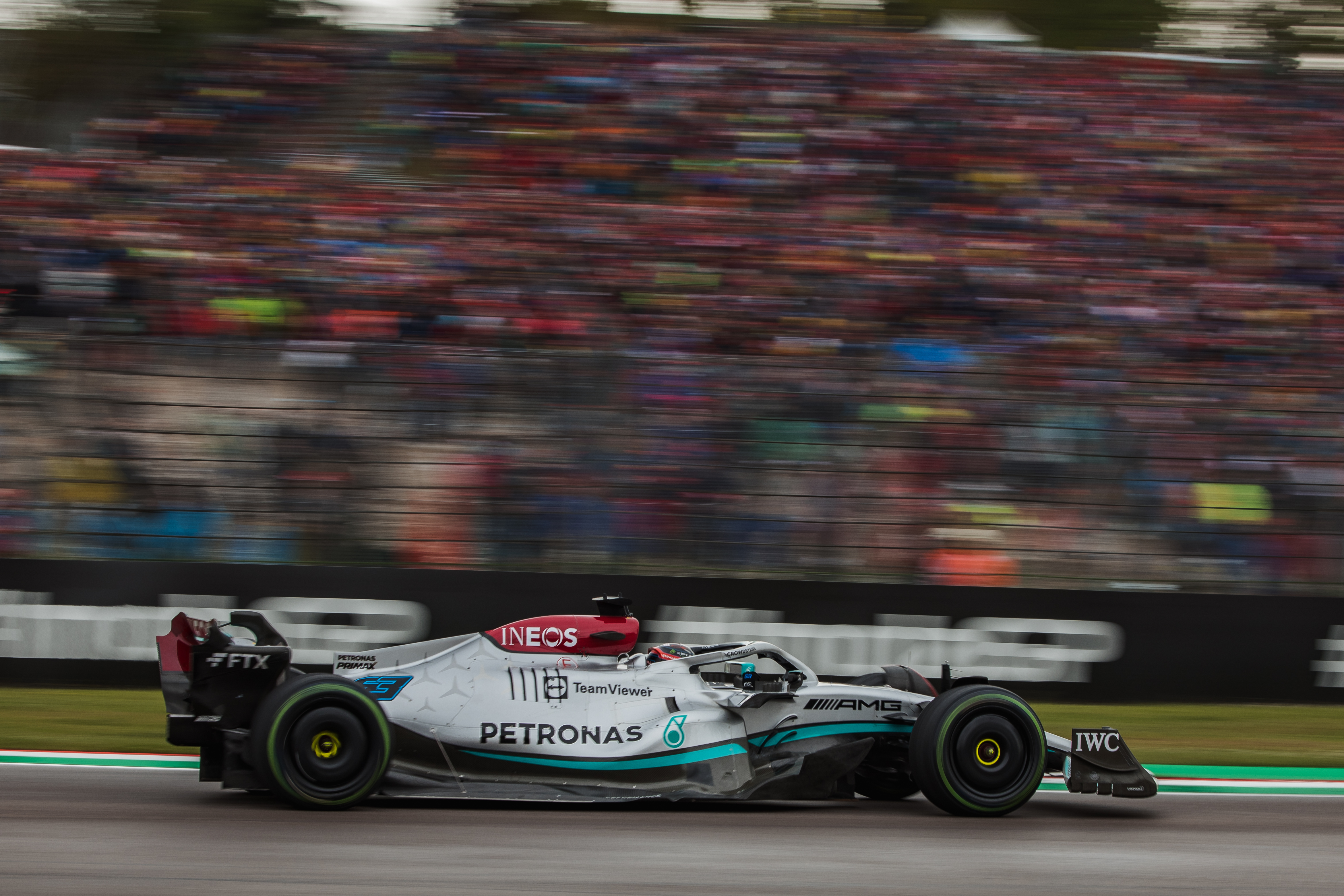 "But the bouncing really takes your breath away, it's the most extreme I've ever felt it.
"I really hope we find a solution, and I hope every team who is struggling with the bouncing finds a solution because it's not sustainable for the drivers to continue with this level.
"This is the first weekend where I've truly been struggling with my back, and almost like chest pains from the severity of the bouncing, but it's what we have to do to get the fastest laptimes out of the car."
Russell first reported porpoising problems in pre-season testing where he suggested it would be a "safety concern" at its worst, and two weeks ago in Melbourne, he believed it was the "most severe" he'd experienced prior to the level at Imola.
Aston Martin estimates it's losing well over half a second from porpoising woes and even championship leader Ferrari is grappling with porpoising, even if it doesn't lose nearly as much time from it as the likes of Mercedes.
"I think the fundamental issue which overshadows anything is our car is porpoising more than others," Wolff said.
"And because of the bouncing, we are not able to run it where it should run. That has huge ramifications on the set-up, on the tyre grip etc. One is interlinked to the other, and I think if we were to get on top of the porpoising we would unlock much more in terms of performance on the car.
"If we don't get on top of that then there is a more conventional development path that we have not yet taken, and I want to give us the time to really properly make a decision."