George Russell declared his Mercedes Formula 1 car had become a "totally different beast" and developed the worst porpoising experienced so far between him setting the Miami Grand Prix Friday practice pace and going out in Q2 in qualifying.
Russell will start only 12th in Miami. Team-mate Lewis Hamilton had a scare in Q1 but did manage to progress to the final part of qualifying and take sixth.
Even after being quickest on Friday, Russell had been unsure of where Mercedes' much-improved pace had come from.
Asked by The Race if tumbling down the order in qualifying had come as a surprise, Russell replied: "It's definitely a surprise, but after driving the car and experiencing how it felt, it's no surprise.
"Today it felt like a totally different beast. We had loads of porpoising today. We don't understand why. And ultimately that was the difficulty.
"It was the first time I've ever felt it all the way through a corner. Through Turn 4 and Turn 5 it was just bouncing through it all, and then into all of the braking zones.
"It's a shame because I was slower today than I was yesterday and everyone else has gone one second quicker."
He said the loss of performance had to be a consequence of a change in track conditions as he was running the same set-up as he had when going quickest on Friday.
"There was [a set-up change] this morning, but we reversed on that and for whatever reason, it's [the porpoising] still there," said Russell.
"There's clearly something with the conditions, or I don't know what it may have been. But the feeling from within was different."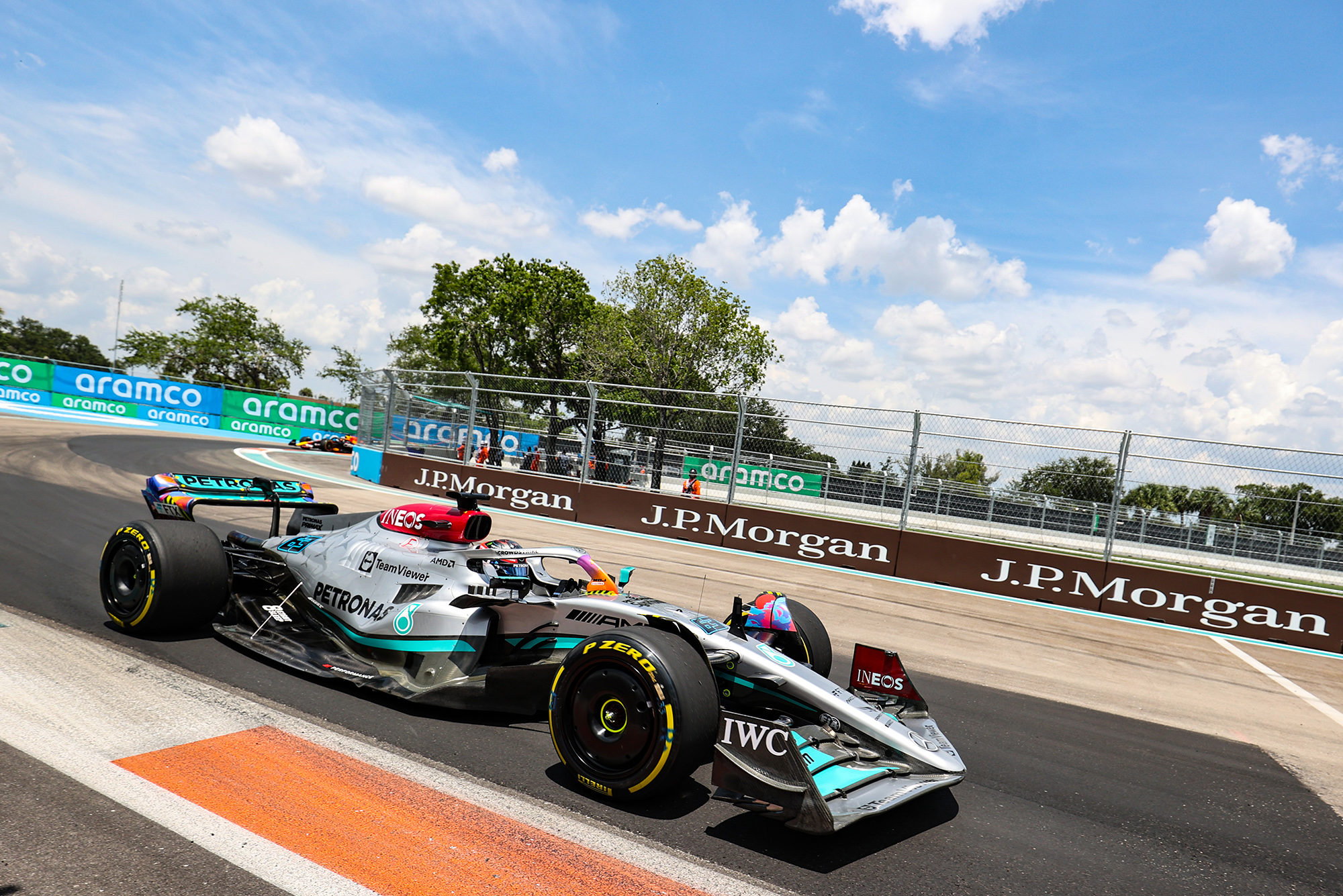 Asked by The Race to describe how the extra mid-corner porpoising was affecting the car's behaviour, Russell replied: "It's just like the rear of the car is hopping around, and you just don't have any support or stability in the rear.
"Yesterday we were flying through sector one and had so much confidence in the car. It was a totally different beast today."