Daniel Ricciardo has backed McLaren to turn around its difficult start to the 2022 Formula 1 season, saying he "wouldn't be surprised" if it recovered to win a race later this year.
The Australian's comment shouldn't be taken as a prediction that McLaren will win, but rather simply an expression of his belief that the team will make progress and that it's possible to make significant improvements with the MCL36, having been only the eighth-fastest car across the first two races of the season in Bahrain and Saudi Arabia. If enough gains are made, it could at least be in the mix to pick up a win later in the year.
McLaren has scored just six points, all thanks to Lando Norris's seventh place in the Saudi Arabian Grand Prix, with the drivers complaining of a lack of downforce and therefore grip in the early stages of the season.
But Ricciardo, who ended McLaren's eight-and-a-half-year win drought at Monza last year, believes McLaren moved on from its "crisis mode" of Bahrain to make progress in Saudi Arabia and still has hope for the rest of the season.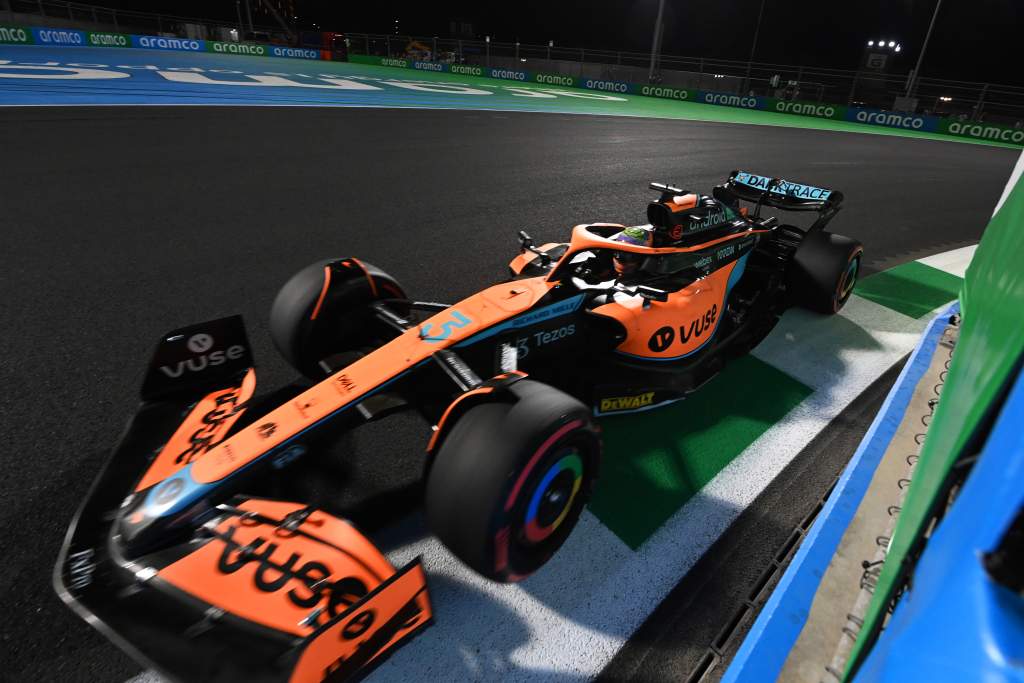 "If it comes, it will come a bit later than certainly desired," said Ricciardo when asked by The Race if McLaren has had to recalibrate expectations for the season in terms of hopes of being at the front and in a position to win races.
"But without getting ahead [of ourselves], if we were to come and win a race at some point this year, I wouldn't actually be surprised because I still believe in the team and the process we have in place and the people we have in place to get the job done.
"I have 100% faith and belief in people like Andreas [Seidl, team principal].
"[Bahrain] was a bit of a crisis mode. I think we've got ourselves out of that, but it's true we've got to turn this ship around and I think he's at least one of the best guys to do it.
"So ask me in six months' time and I might not be surprised where we are."
Ricciardo's positivity is likely partly motivated by a desire to keep the team's spirits up ahead of what is set to be a long season.
He also stressed the need to be realistic and "level-headed" given the deficit to the front, as with McLaren an average of 1.623% off the pace across the first two race weekends it will take time to make inroads on the advantages even of the leading midfield teams.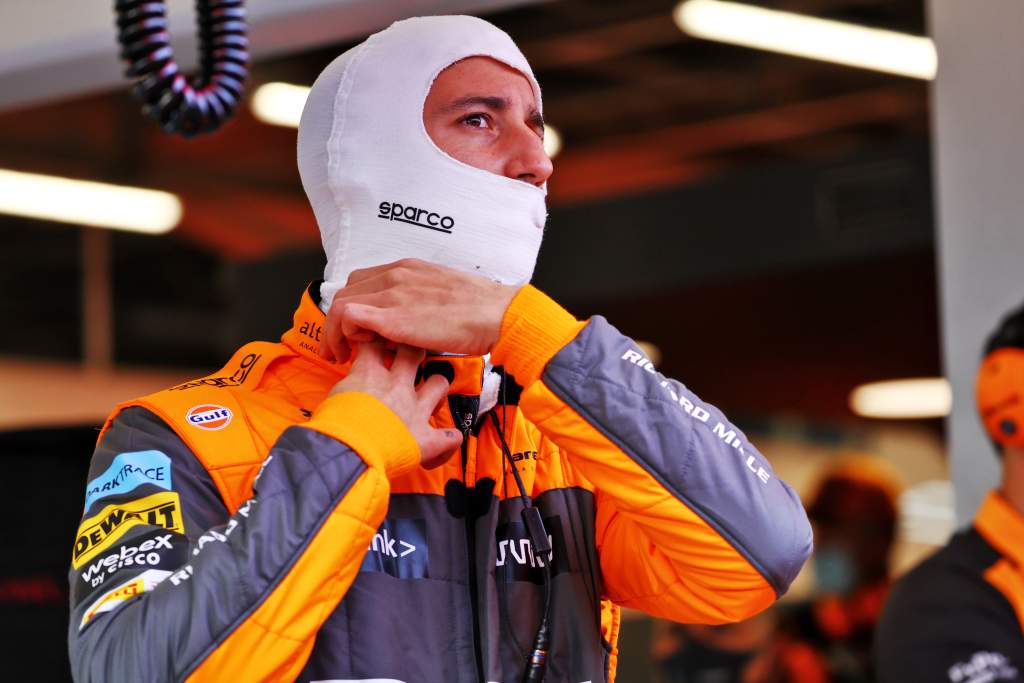 "Look, if in two races time we're fighting for a top five, then OK we'll take it and that's a bonus," said Ricciardo when asked if he expected McLaren's competitiveness to be at a similar level for a while.
"But I think mentally to remain calm and chill and level-headed and sensible, you need to realise we are not looking for three or four tenths. It's over a second if we want to fight for wins.
"I doubt it's going to come overnight so we've got to be patient. And I think as well for the wellness of the team, it's important to do that and [it's] too early to cause a ruckus."
McLaren struggled during the Bahrain test with brake cooling problems that were ameliorated, but not solved completely, by modifications brought to the race and further tweaks in Saudi Arabia.
The definitive fix for that will help the car's performance, particularly in terms of ensuring the all-important front-wheel wake is well managed. But it appears that McLaren has other weaknesses to solve beyond that.
Ricciardo is hopeful that the level of performance in Saudi Arabia, where McLaren was a similar distance off the front but stronger relative to midfield rivals, will be sustainable. He also suggested that Bahrain was a "bogey" circuit for the car.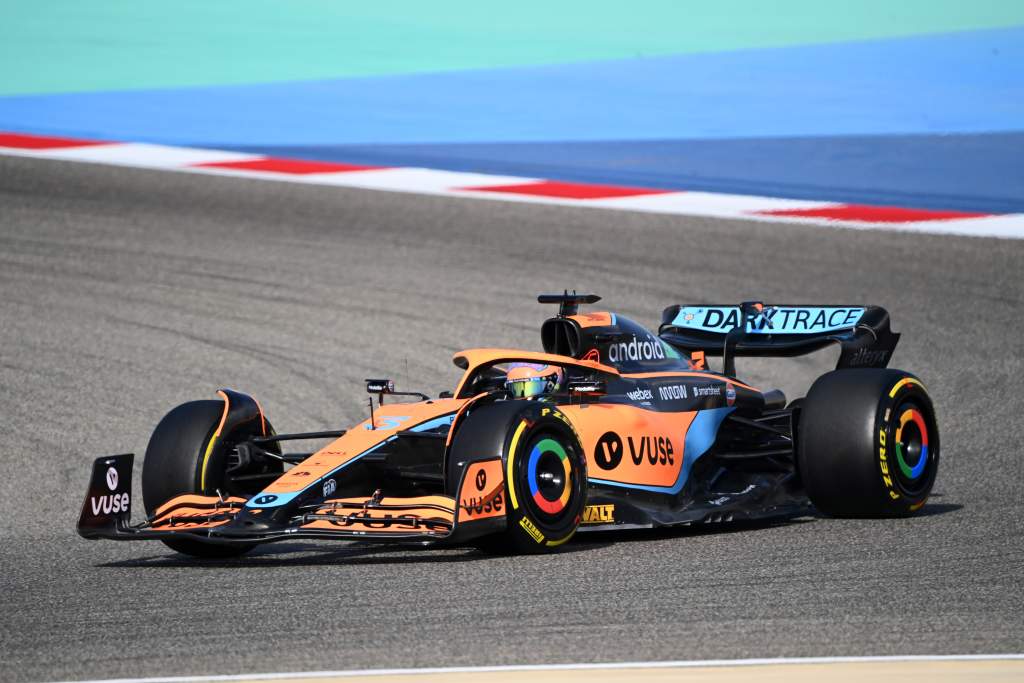 But looking ahead to this weekend's Australian Grand Prix, he suggested that getting into the top 10 would be a victory of a sort.
"[The Saudi Arabia form] I would put down to circuit characteristics," said Ricciardo. "I'm really hoping that Bahrain was a bit of a bogey situation for us.
"We didn't really have much [new in Saudi Arabia], we cleaned up a few things in terms of even still stuff with the brakes but I think it was just the circuit suited us.
"Australia is flowing so perhaps that comes to us again and maybe we could fight for points.
"I know that's not aiming very high, but that's really all we can aim for now until we get some big updates.
"Anything inside the top 10 we'll take as a little victory for now."