Daniel Ricciardo says his return to the Red Bull Formula 1 fold gathered momentum after parallel talks about a role at Mercedes "stalled".
Once Ricciardo knew he was losing his McLaren F1 race seat for 2023, he prioritised getting a test/reserve role at a top team over seeking a midfield race drive.
He was announced as Red Bull's new third driver shortly after the end of the 2022 season, rejoining the organisation that had steered his rise to F1 and the team he drove for from 2014-18 and with which he achieved his greatest F1 successes.
Ricciardo never denied he was also talking to Mercedes, whose driver Lewis Hamilton had said Ricciardo was "too talented" for a reserve role and should still be on the grid.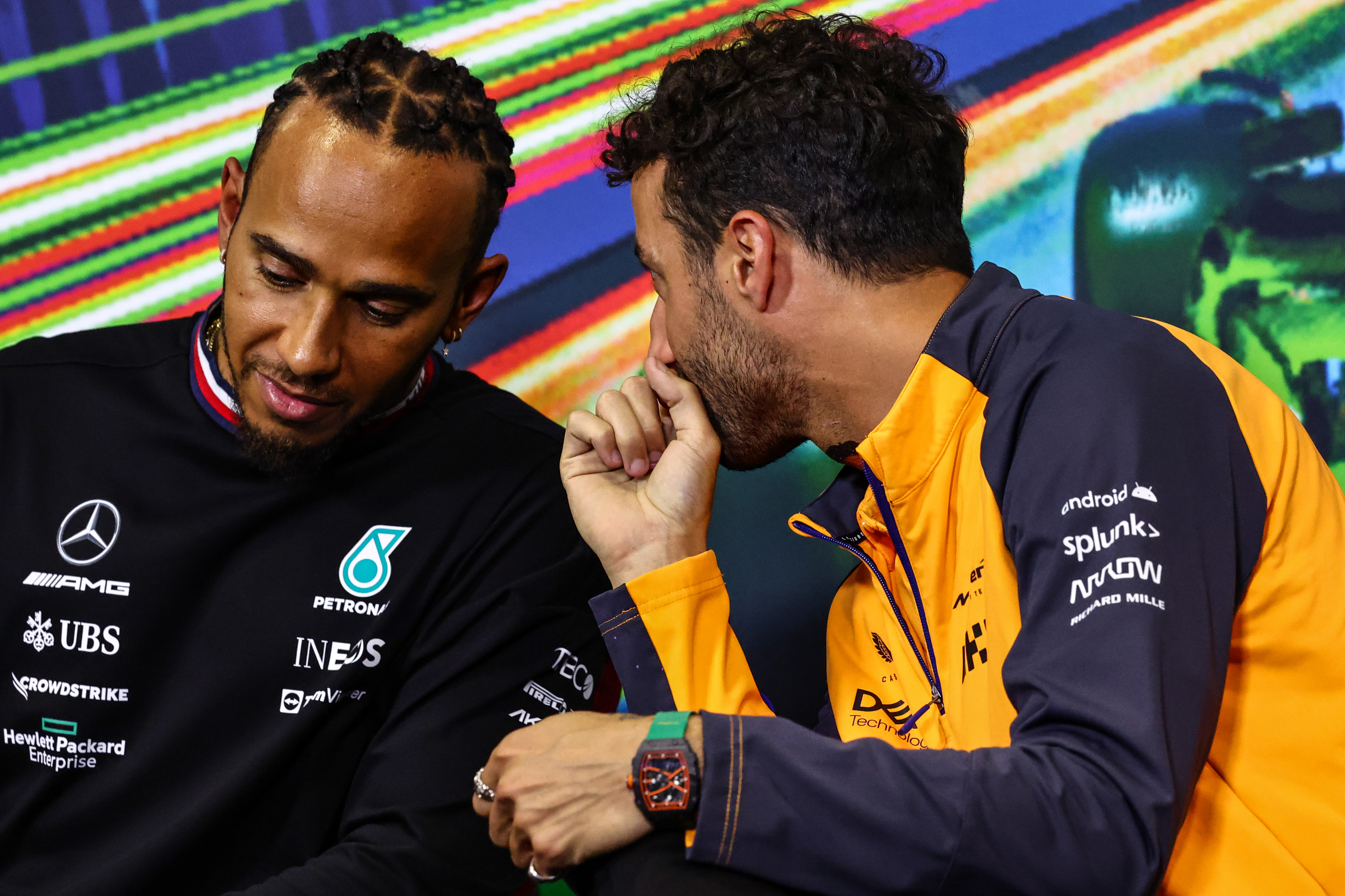 In an interview with the Australian Grand Prix's In the Fast Lane podcast, Ricciardo said Mercedes had felt attractive and intriguing to him given it had been the team he had always been trying to beat when racing for Red Bull.
"So there were talks with Mercedes as well, and I was also, let's say, appreciative of their engagement as well, because there was certainly an appetite for that," he said.
"It kind of stalled a little bit, and then the Red Bull stuff started to make more and more sense and had more and more legs, and then it naturally progressed as it did.
"There was a part of me as well where of course even when I was at Red Bull, Mercedes was always the team. Of course they were always dominating, it was a team I was looking at and whatever.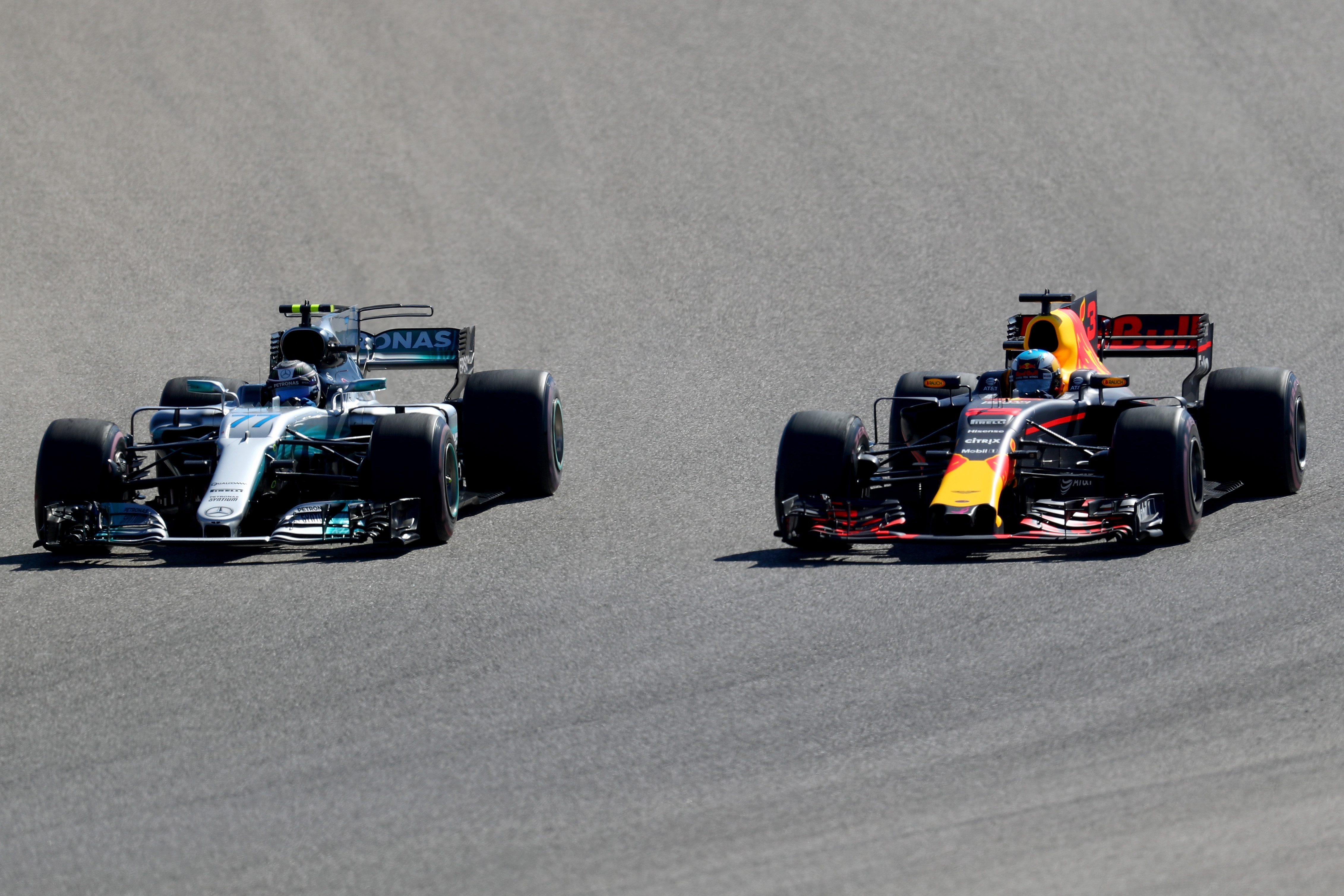 "I had some conversations with them back in the day, and to have a few more now was nice. Again, it was nice just still to be valued by some top teams after the couple of years I've had."
Ricciardo made several references in the podcast to being reassured by still being of interest to a team of Red Bull's stature after not being competitive for most of his McLaren tenure.
"I was very also appreciative of them giving me the time, because they don't owe me anything. So there was just something there," he added.
"I was probably a little surprised, like, they seemed as excited as me."
Though Ricciardo did not elaborate on why the Mercedes talks came to an end, it is expected to give a reserve role to Mick Schumacher now that he has lost his Haas seat and been released from Ferrari's young driver programme.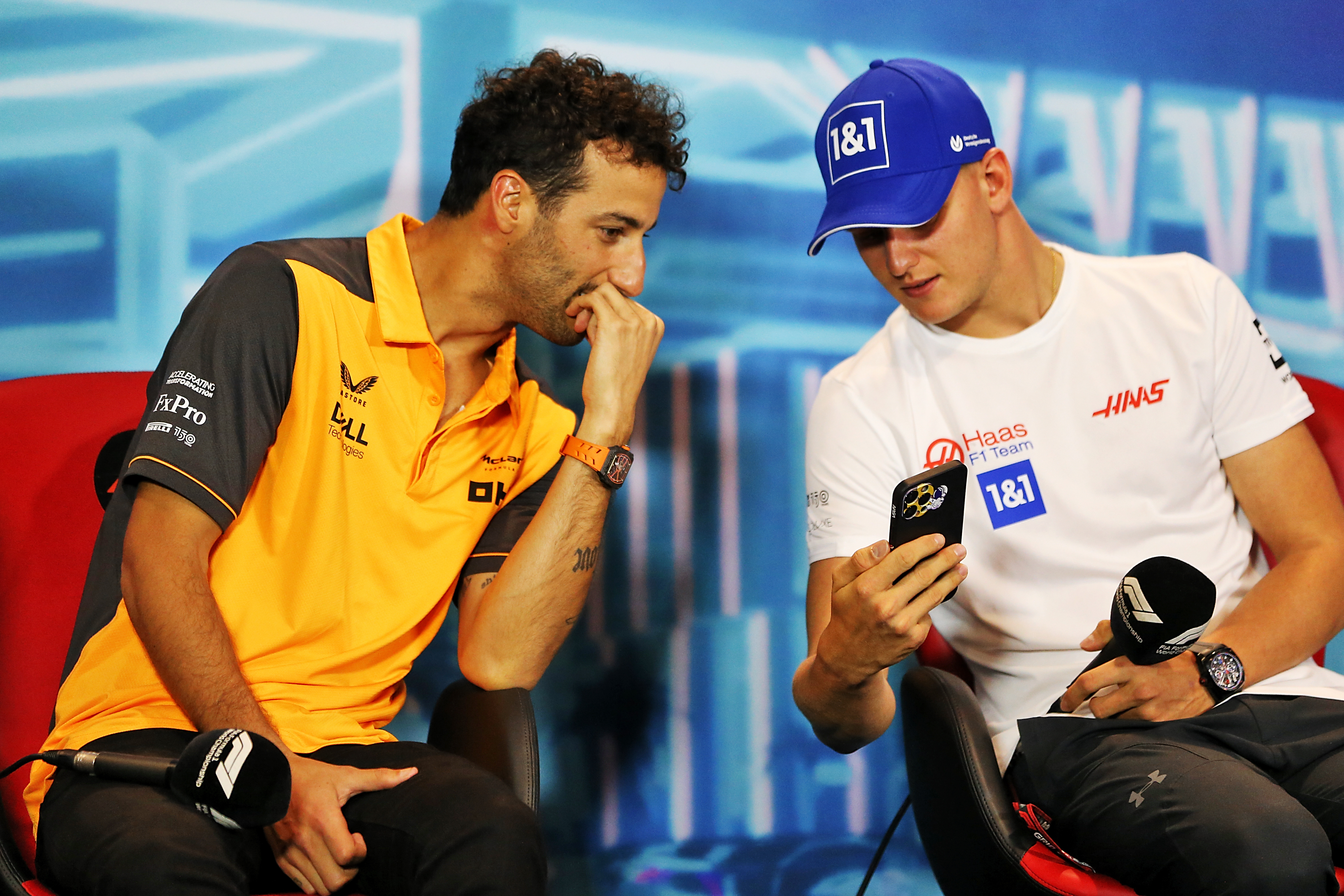 Asked in Abu Dhabi if there were talks with Ricciardo, Mercedes' Toto Wolff said: "Yeah I think there were discussions.
"He's a super guy, it's a shame he isn't in a cockpit because Daniel Ricciardo needs to be in a race car. But it didn't happen, nobody understands why the years at McLaren didn't work out like all the previous years did.
"I remember Daniel from the junior series and he was always there.
"So I think basically we just needed time to figure out what we wanted to do and Red Bull was his home for a long time, he knows the people and hopefully has a good deal there."
Ricciardo has also emphasised that he ideally wants to be back in a competitive race seat in 2024, and with George Russell only at the start of his Mercedes career and Lewis Hamilton indicating a desire to continue for the long term, the Mercedes line-up is full for the time being.
That is also contractually the case at Red Bull Racing given its long term deals with both Max Verstappen and Sergio Perez, though the recent team orders refusal flashpoint between the two drivers in Brazil and context of tension over an earlier incident believed to be Perez's Monaco GP qualifying crash has raised question marks over whether a Verstappen/Perez pairing is viable for the long term.
In the podcast, Ricciardo said one major attraction of Red Bull was the element of 'homecoming' after the blows to his morale and reputation from his struggle at McLaren and his short stints both there and at Renault.
"When the Red Bull thing became more serious, it made more and more sense," he explained.
"I also thought, I've obviously jumped around a bit in the last two years, and maybe a bit of familiarity would be good for me, to just go back and work with people I've worked with before and obviously a car — I appreciate the cars have changed now — that I gelled very well with.
"Just kind of jumping back and thinking about going to the sim work and doing all that, it just felt like, 'alright, this is probably the environment that will just settle me in best and make me figure out what's the next step beyond this and what I really want after 2023'."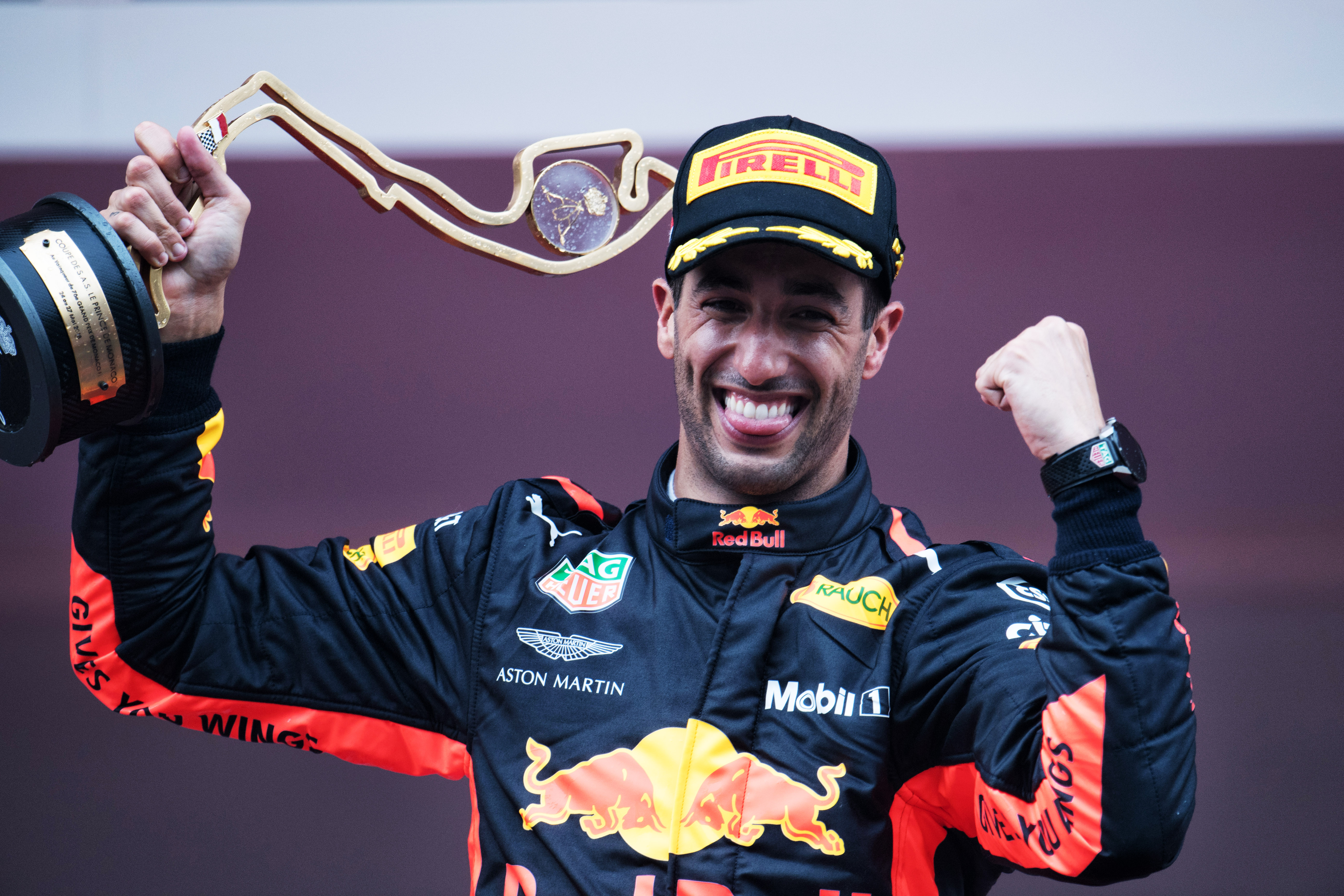 His time back at Red Bull so far has already produced that feeling he was hoping for.
"It's not that I ever ruled out in my head that I would return to the Red Bull family, but four years ago I certainly thought it was a long shot, when that next chapter of my career kind of began," said Ricciardo.
"To go back full circle, it was really nice and it just felt warm and cosy. Sometimes you just get a feeling, and it felt right. Putting the polo on, it was like, 'OK!'.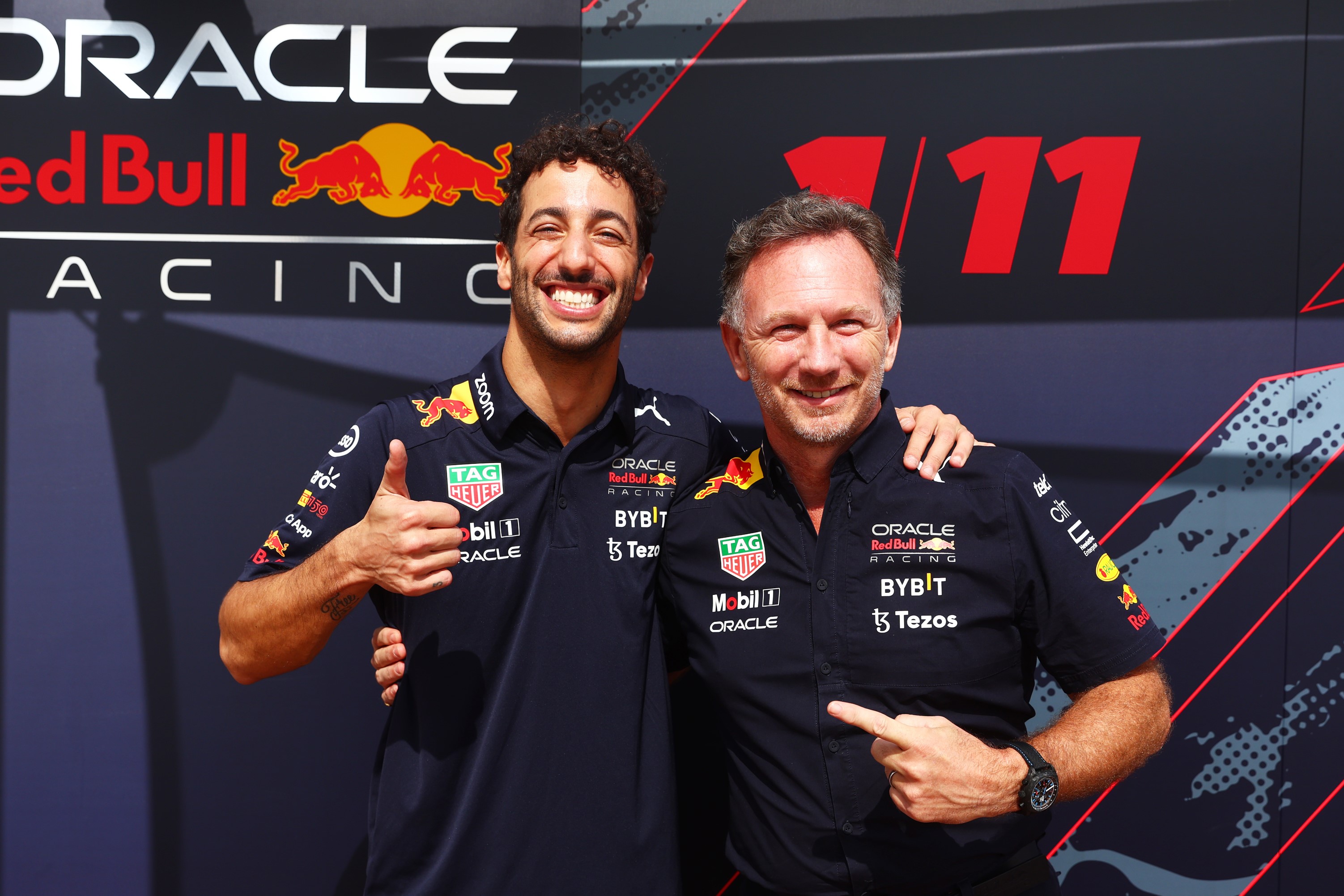 "I'm proud of the challenges, let's say, I took on in the last few years, and whether they worked or didn't or however I feel about them or others do, it is what it is, but I'm proud of taking that plunge.
"But now returning back to where it all began, there's something pretty special about that.
"There were a lot of familiar faces that are still there who came up and sent me messages and stuff, and I was just like, 'OK, this is really cool'."
Though Ricciardo publicly committed to the idea of a reserve role at a top team over a midfield race drive quite quickly, he admitted he had initially planned to canvass the grid for 2023 opportunities once he was told he was losing his McLaren seat to Oscar Piastri.
"After the summer break, when all the contract stuff went down, at first I was like, 'Oh, I don't have a drive next year. I need to figure this out. I need to speak to everyone and try and find out what's possible'," he said.
"That was kind of the initial — I don't want to say 'panic', but the initial kind of emotional reaction.
"Then we got into the triple-header straight after the summer break and I kind of got through that and I was just like, 'I don't know yet, but I kind of feel like I actually think maybe this is happening for a reason and I actually think I need a break'.
"Then there were a few more races and I was just like, 'yeah, I don't know definitively at if I never want to race again or not, but I know next year to jump into a race seat is not the right thing for me'.
"So then it was trying to then figure out, 'OK, what's the best way to still obviously keep a foot in the door, be involved, but give me that time off?'"
The Race understands Ricciardo is likely to attend around seven grands prix next season, meaning he will only be on hand for short-notice reserve call-ups at under a third of the races.
Simulator and marketing work will also be a significant commitment.
He said from the outset when discussing the idea of a reserve role that he did not want to be travelling to too many races.
"I obviously had to present my ideas as well to the team and say, 'look, if you're going to drag me to 24 races, then that's not going to work, because then I may as well just race again'," said Ricciardo.
"So it was never a conversation of going to every race, standing at the back of the garage. It was very clear as well that I'm not a reserve driver from 12 years ago when I hadn't had the experience that I have now.
"I'll do a handful of races, maybe around six, eight. Hopefully not more than eight. So that's kind of where I've tried to set a little bit of a boundary.
"And then sim work and then obviously the marketing side as well. You know, Formula 1's doing this. The platform is huge, and that's obviously where I can keep my name out there, but obviously Red Bull as well could use a good-looking cat like myself to push them!"
Ricciardo also suggested that while a racing return in 2024 is still on his mind, he won't be actively chasing drives for a while yet.
"Let's talk about filling some seats in the second half of the season — give me at least six months off!" he said.