Daniel Ricciardo has suggested Formula 1 could introduce paddock "guidelines" after drivers raised concerns at the Mexico City Grand Prix about some fans getting carried away with their behaviour.
Around 400,000 fans are expected over the three days of the Mexico weekend, and it has always been a strongly attended race despite a lower total figure compared to some of F1's biggest events such as last weekend's reported 440,000 at the United States Grand Prix.
The fans in Mexico are famously enthusiastic, which makes the grand prix one of the most popular of the season among F1 personnel and drivers.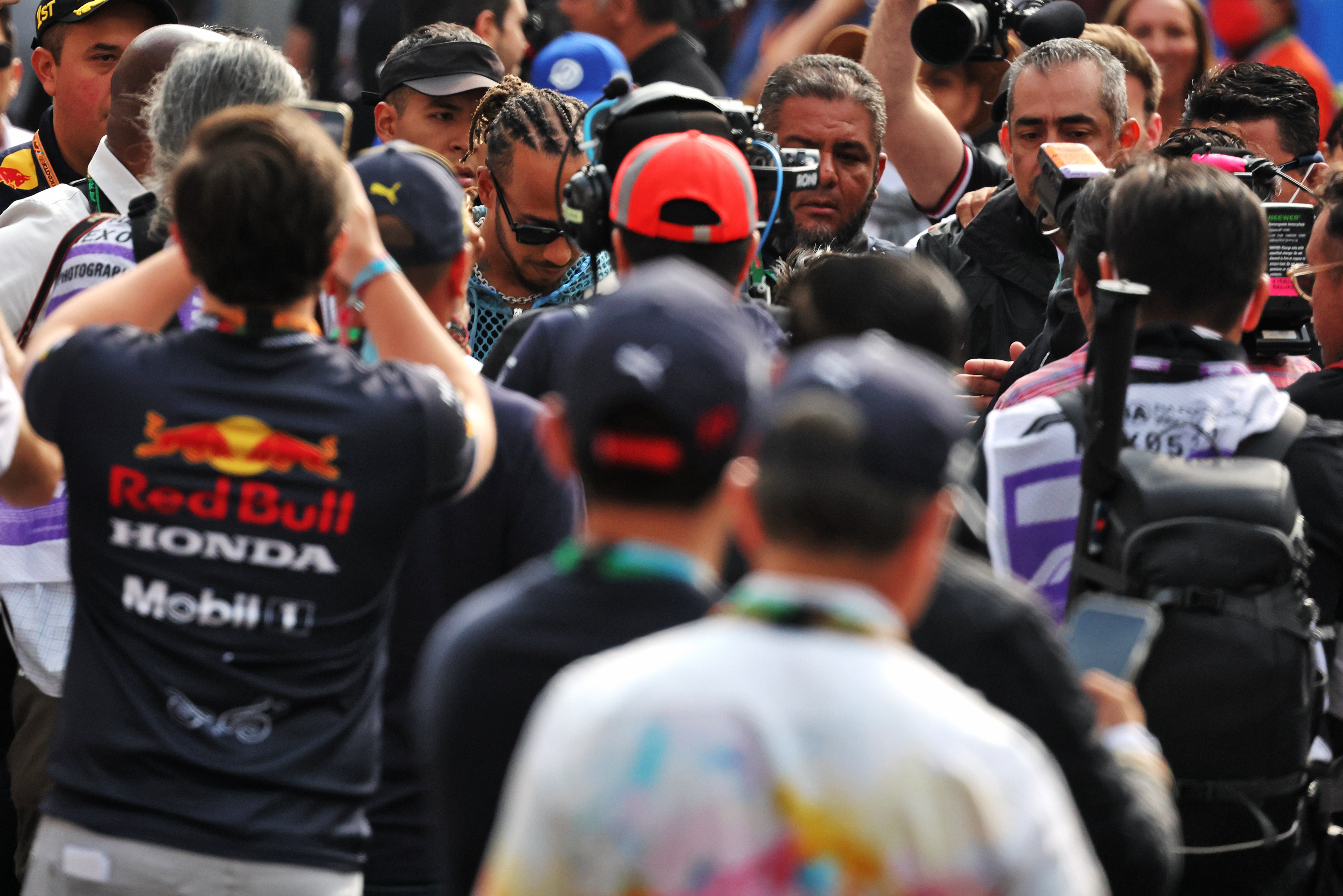 As the number of guests in the paddock continues to rise, though, this weekend concerns have been expressed that some behaviour has become too extreme.
It led to the matter even being raised in the drivers' briefing and in response, The Race understands that 10 additional local security were accredited to assist on Saturday.
The concern from drivers is not that they have too many people asking for autographs or photos but that some fans are not respecting boundaries.
One driver told The Race that they have been mobbed between the team hospitality and garage to the point of being physically grabbed.
"To be honest, this year's got more hectic," said Ricciardo.
"I think there's two sides to it. The paddock used to lack atmosphere. I remember eight years ago, 10 years ago, the paddock was actually a pretty dull place.
"I do like having an atmosphere in the paddock, I think it should be a fun place to be.
"But there should also be boundaries. I think to be in the paddock and have a VIP pass, it's a privilege. And I think you also should act with some maturity and have respect.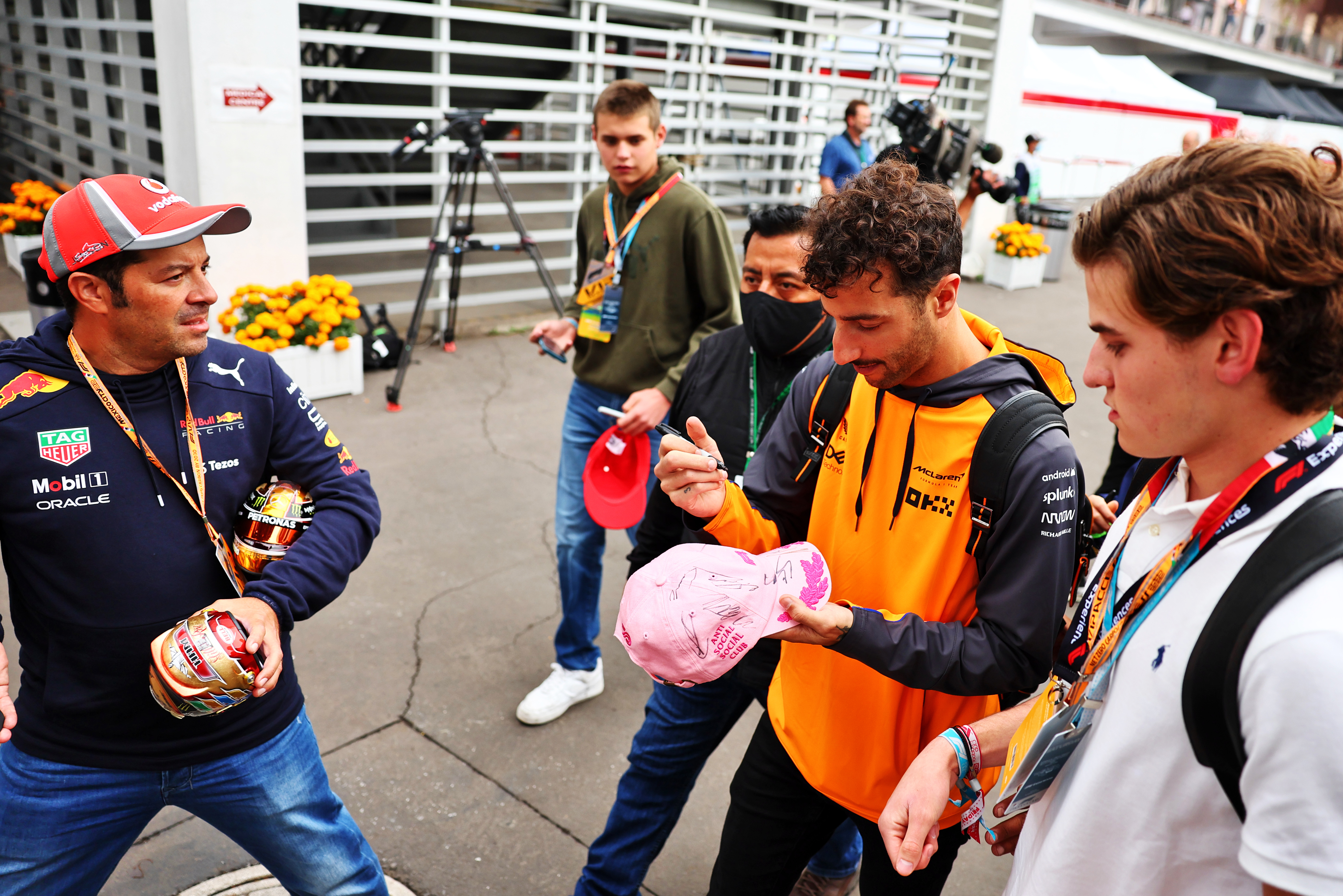 "That hasn't always been shown this year. People lose their minds."
He suggested implementing guidelines so that ticketholders know "these are the rules inside the paddock", an idea team-mate Lando Norris supported.
Ferrari's Charles Leclerc said "it's always been crazy here but especially this year" and suggested "maybe we need to find something for us to walk a bit easier in the paddock".
Ricciardo insisted he would prefer to encourage better etiquette than to get drivers to have their own security or to cut the number of people allowed inside.
"If they set some guidelines, maybe that helps because there isn't that at the moment," he said.
"If it's just a bit of awareness, then maybe they'll be a little more cool.
"I don't want to see it change. Adults need to act like adults."
Those in the paddock tend to be guests of teams or F1, or those who purchase certain ticket packages with access. The largest proportion is believed to be team guests.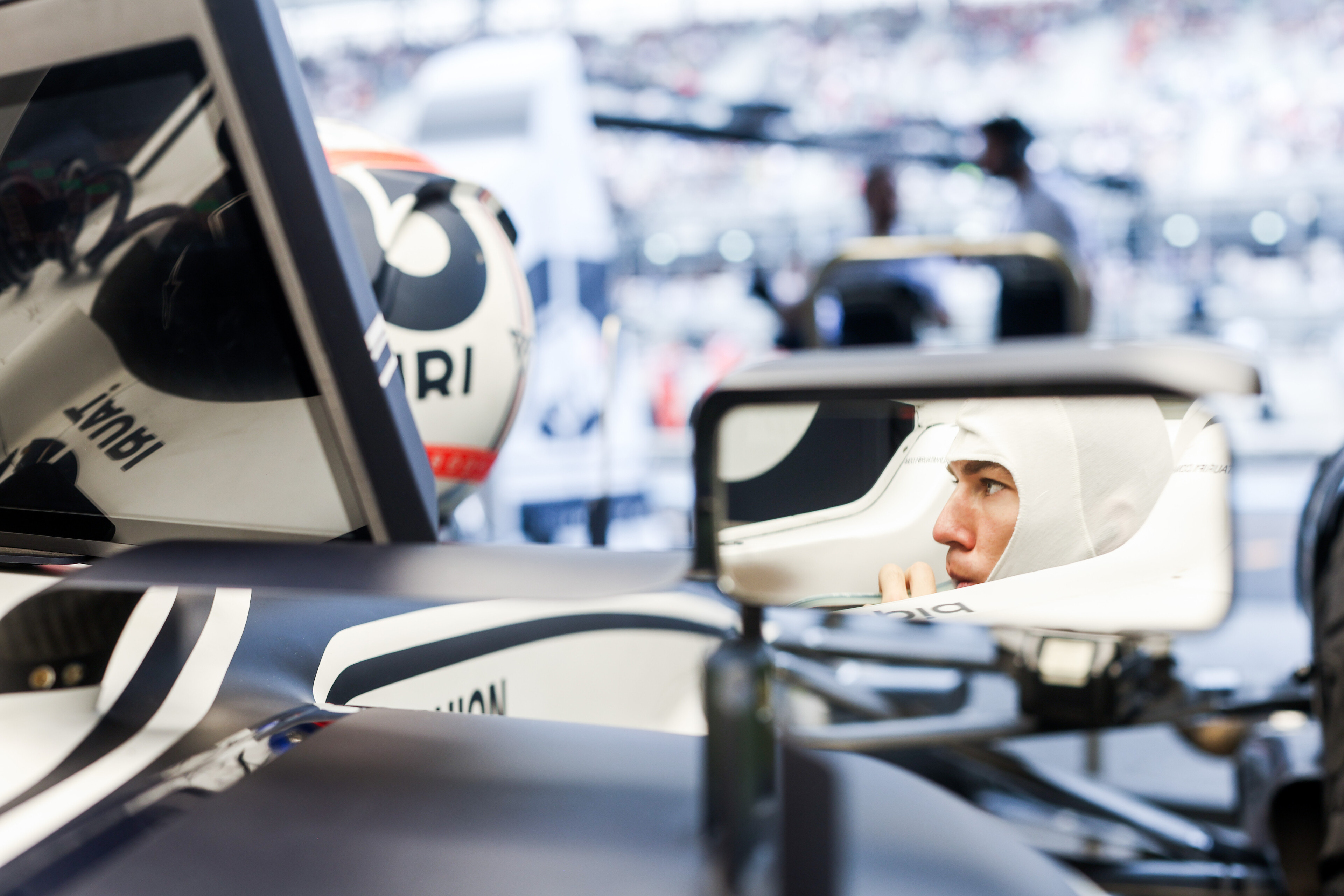 Pierre Gasly recounted how AlphaTauri had random guests not from his team wander into the garage, though.
And on Friday morning, he was swarmed by fans while arriving at the circuit and he realised his bag had been opened.
While he did not know exactly how that happened, it left him feeling uncomfortable.
"Letting people in is fine, but it's true that I feel like some guests sometimes are not really respecting the space that we need," said Gasly.
"And people are coming in garages before qualifying and asking for pictures when they are not even from our team.
"We are working here, and obviously we give time to the fans when we can.
"I know this weekend I didn't dare come out of the hospitality because otherwise you just know that you get mobbed.
"Sometimes it gets quite hectic, because I arrived at the hospitality yesterday morning, with my bag with my passport [inside] open and I didn't even feel it."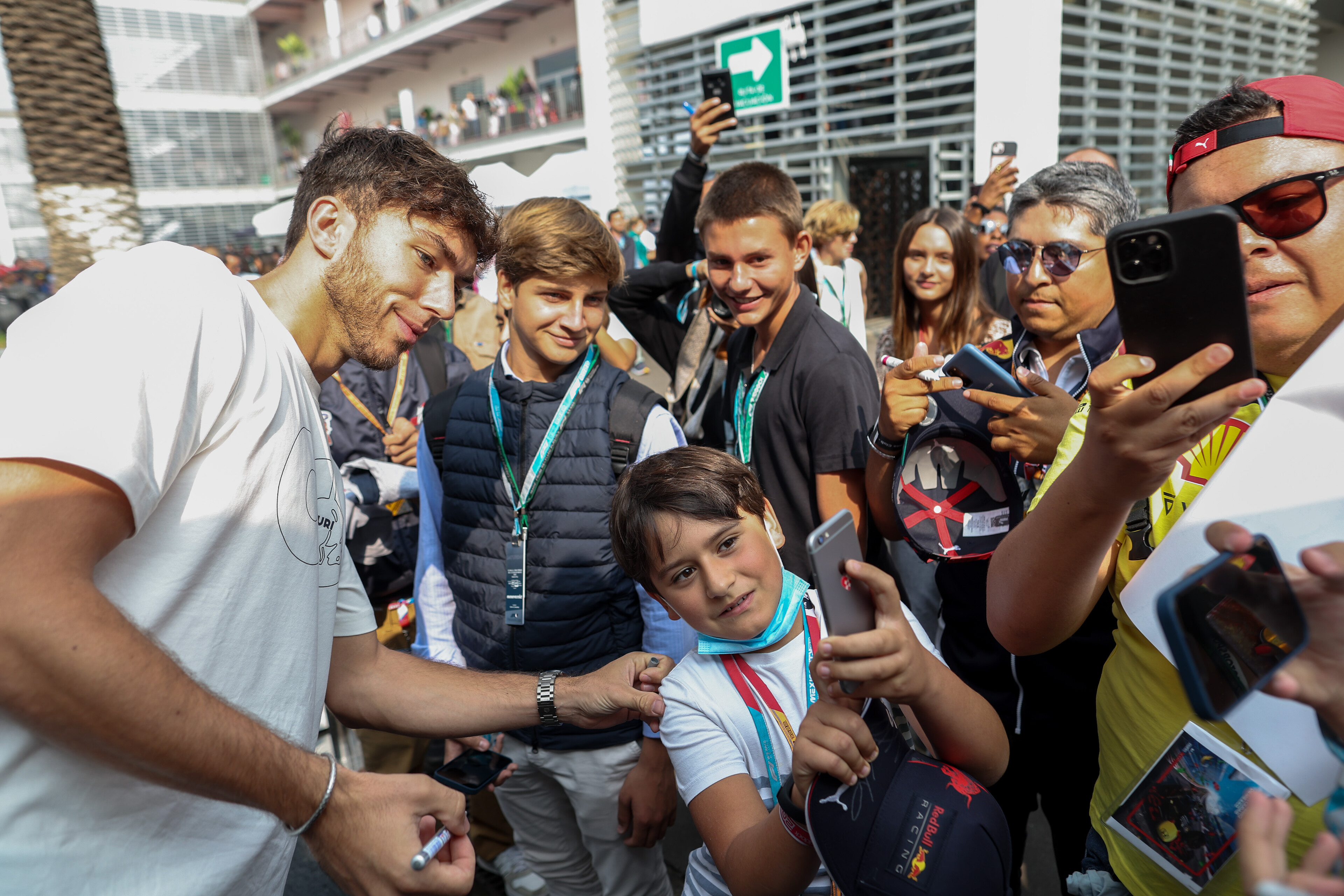 None of the drivers who have spoken about their concerns have expressed a worry for their safety.
Some drivers have said that the fan behaviour was a growing concern already this year and that it just reached a new peak in Mexico, where the fans are not problematic but behave differently to what the drivers are used to and can get carried away.
The underlying message from drivers has effectively been that, at times, it has just been taken too far and needs to be reined in.
Home driver Sergio Perez said: "Obviously, the Mexicans are really intense, of course, but they are great people, they will never hurt anyone and it's great to see this.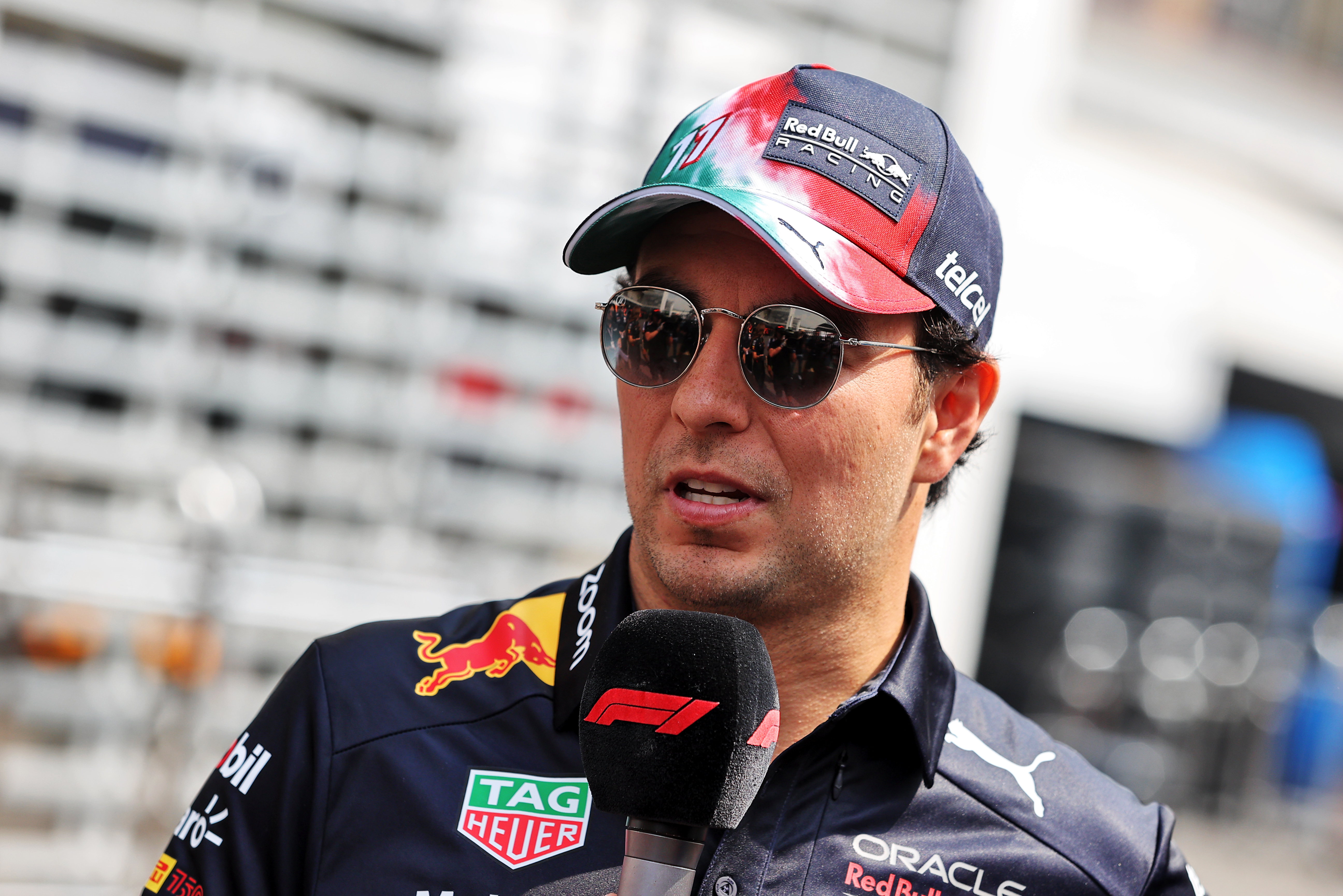 "We don't get to see this in many other countries, so it's nice for Formula 1 to enjoy a bit."
Ferrari's Carlos Sainz, who said he has "kind of a special relationship" with the Mexican fans because he is Spanish, added: "I love it. I love having the fans around me. I love having everyone around us cheering us.
"I only ask everyone to stay calm that we are in a paddock that they don't push or don't shout too much.
"But apart from that I'm totally fine with it."
The driver feedback is likely to be incorporated into a wider F1 review of security measures that has been ongoing for a few months now.
McLaren team principal Andreas Seidl said it is "very important not to overreact" to one race because he believes the F1 paddock is a much better place by being so open to fans compared to how "sterile and quiet" it used to be.
But he said he expects conversations to take place with F1 to see what short and medium-term measures may be necessary.
"The direction Formula 1 took is definitely the right one and a good one," said Seidl.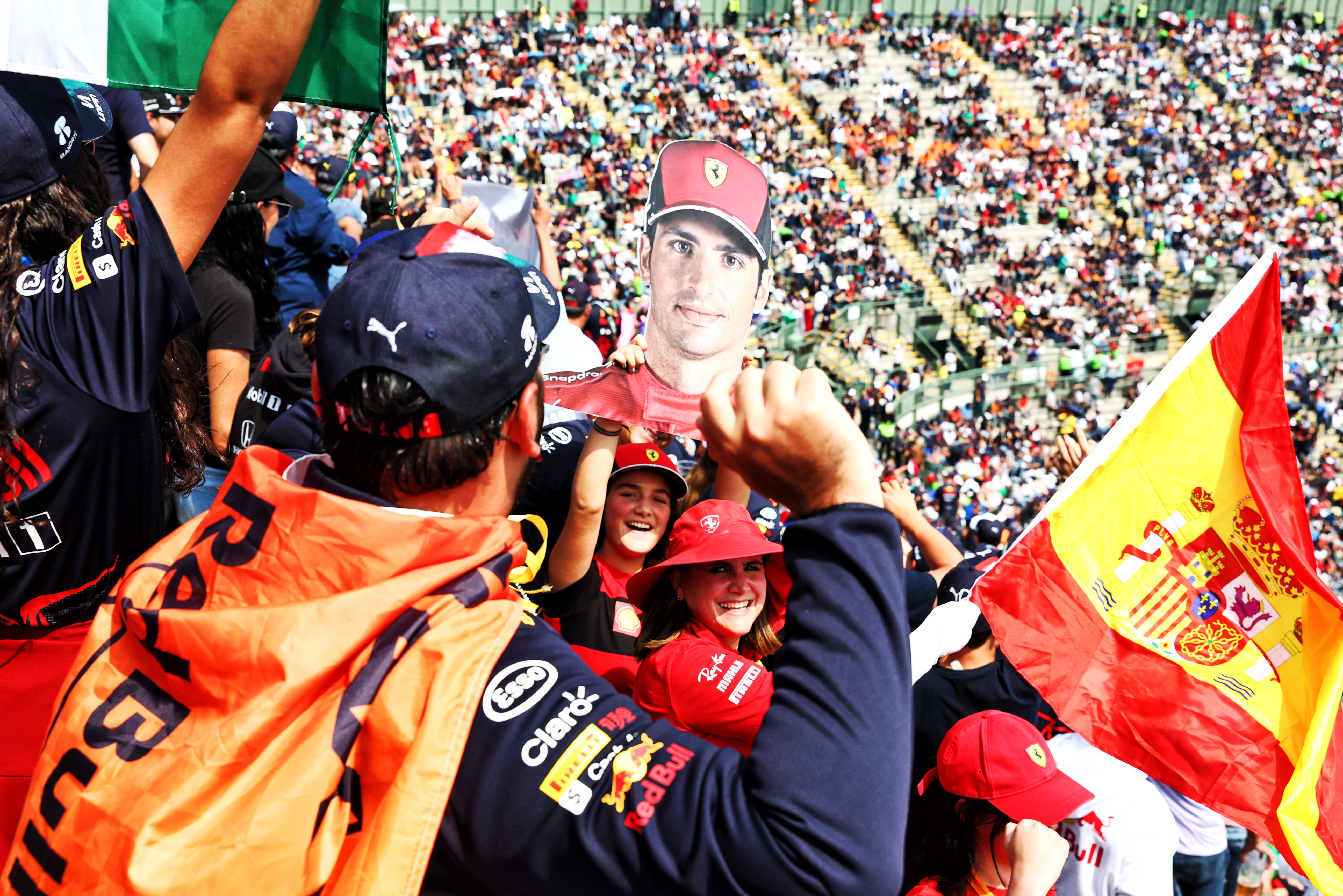 "I appreciate a lot the atmosphere that is around now in the paddocks throughout the season.
"Here, it's clearly too extreme.
"And I think we just need to follow up and have a good discussion with Formula 1, how we can make sure that especially in countries like here in Mexico, where the fans are also passionate for what we are doing and so enthusiastic, we just always keep the right level of respect.
"I'm sure we will find solutions and we can keep enjoying this new atmosphere that we have in the paddock throughout the world."