It's obvious Daniel Ricciardo is going through a serious rough patch in Formula 1 right now. The glory of Monza 2021 seems like a different life. His recent performances have not generally met his own high standards, and so I get why Zak Brown felt the need to apply some very public pressure – but McLaren needs to be careful before adopting a scorched earth strategy here.
Having Lando Norris locked down for at least three more seasons means McLaren is in a relatively strong position in the driver market – but what are the good options besides Ricciardo realistically?
Ferrari, Mercedes and Red Bull all have their drivers locked down, so McLaren can't poach from a bigger beast. Among the best performing midfielders Esteban Ocon is locked down, so is Valtteri Bottas, so is Pierre Gasly (for 2023 at least).
McLaren is reported to be considering Sebastian Vettel, who Ricciardo beat when they were team-mates at Red Bull. Does that really represent an upgrade? In any case, the way Vettel is agonising about the moral fortitude of his own position in F1 I imagine he will either stick with Aston Martin or walk away completely.
I also think it highly unlikely Fernando Alonso would seek a return to Woking should his Alpine contract not be renewed – and in fact Alpine must be agonising over its own embarrassment of riches.
Alpine is obviously keen to home Oscar Piastri without releasing Alonso – but would a team like McLaren, in the middle of rebuilding its F1 operations and key infrastructure, really want to take a driver on loan and then lose him later on?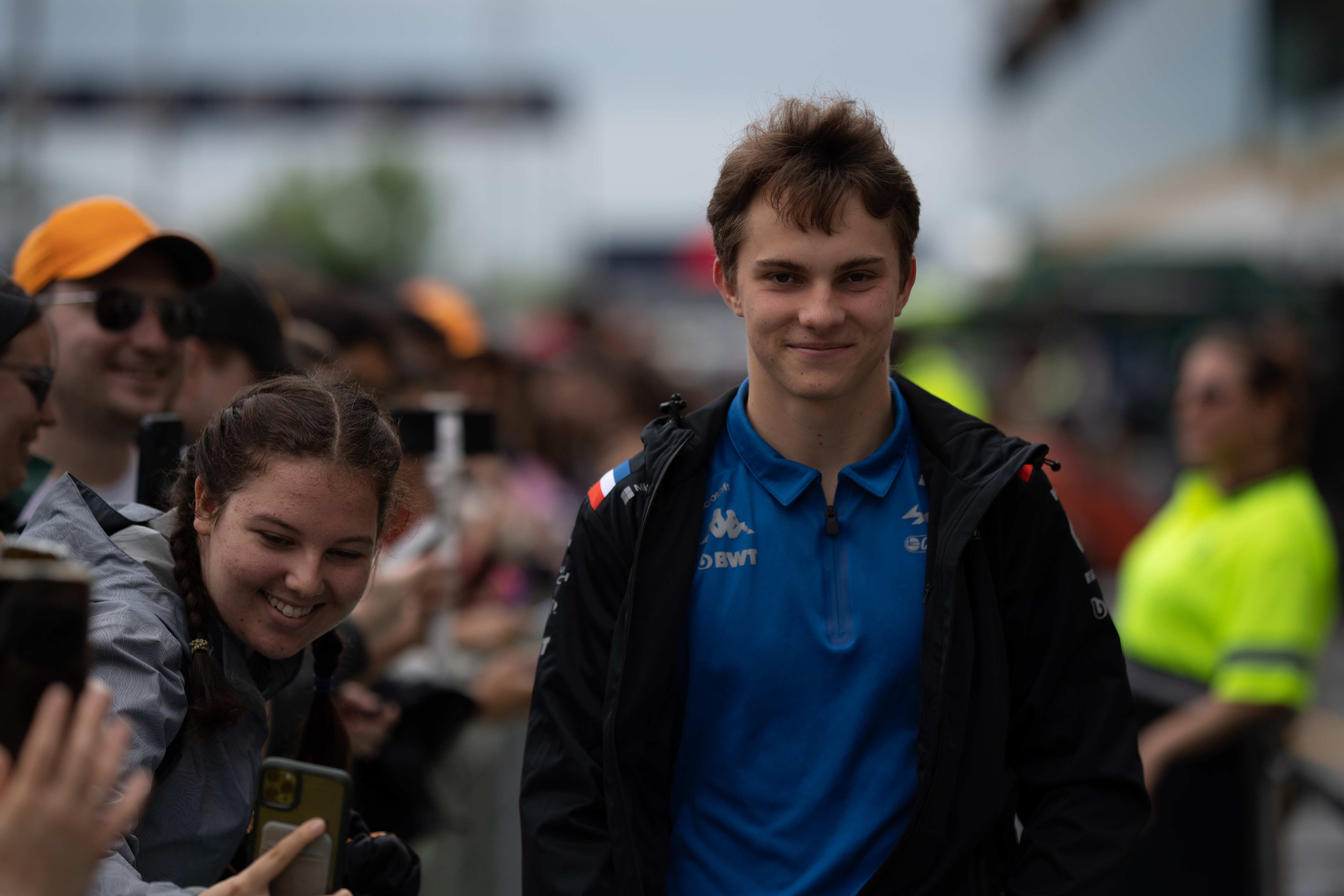 Seems a bit short-sighted. Piastri only makes sense if McLaren can do a proper, permanent deal – which looks unlikely at this stage, because Alpine naturally doesn't want to give up arguably the hottest prospect outside F1 right now.
The IndyCar options (Colton Herta, Pato O'Ward, maybe now Alex Palou too) are interesting, and obviously tap into the American market, but McLaren is not in a great place right now, so that could end up doing more harm than good. Michael Andretti knows all too well what can happen if you make the switch at a bad time…
And that's perhaps why Ricciardo deserves a break here – and why he felt the need to hit back against rumours he's set to be ousted with a strongly-worded statement declaring his firm commitment to stay the course with McLaren until at least the end of 2023, when his contract is due to expire. It's understood the option for any early split is on Ricciardo's side, not the team's.
He's effectively daring McLaren to find a way to sack him, rather than simply using the benefit of F1's hyperactive rumour mill to apply more pressure.
Yes, Ricciardo is probably not the best version of himself at the moment, but a fine driver still lurks within – one that Helmut Marko admits can be as quick as Max Verstappen (just not as consistently). A driver who was stunning for Renault when it finally managed to crack the rear-grip-biased set-up he needs.
I recall Haas boss Guenther Steiner refusing to sack either Romain Grosjean or Kevin Magnussen after a miserable 2019 season – because Steiner argued the car was awful and so neither driver should suffer the ultimate consequences of that.
This year's McLaren has fallen far below everyone's expectations, so is it correct to hang Ricciardo out to dry, in part because of this?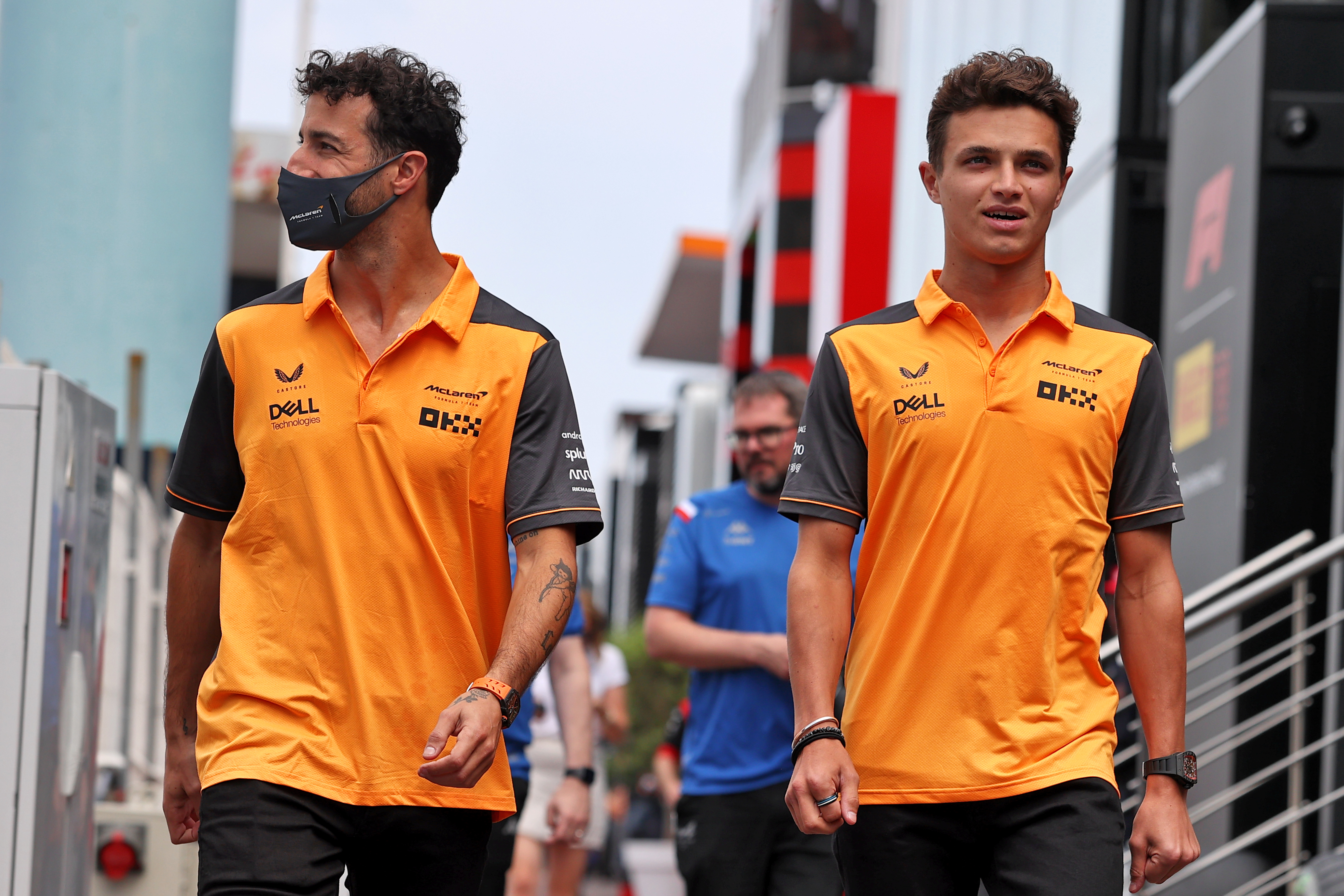 Yes, he's generally not been as close to Norris as he would like or McLaren expects – but Norris has also quickly become one of F1's very best drivers, who freely admits with Ricciardo "there's still a lot of things he does well and that I still learn from him and use from him from my side, for my driving and set up and things like that". So even during this dark period Ricciardo is offering McLaren something.
Sort the car out, see what he can do with it next year, and go from there.
Ricciardo clearly has the stomach for the fight, and has essentially called McLaren's bluff by saying 'I'm going nowhere; you're going to have to prise this drive out of my hands by force if you really want to give it to someone else next year'.
It's probably also in McLaren's best interests to actually see this through to its natural conclusion. By next summer the driver market should open up a bit more – and if Ricciardo still can't cut it then perhaps it really is time to say goodbye.