Red Bull has given a playful hint that it might have a livery change in store for the 2023 Formula 1 season, though past experience suggests fans shouldn't get too excited just yet.
The team tweeted what looked like a base model of its car in mostly white bar a blue Red Bull logo on the engine cover, and the caption "2023 – A blank canvas".
2023 👉 A blank canvas 🎨 pic.twitter.com/u8miBUSCwu

— Oracle Red Bull Racing (@redbullracing) January 27, 2023
It's holding its 2023 launch event in New York next Friday, although it hasn't yet been clear on whether the new RB19 itself will be unveiled at that point or just a colour scheme on a show car or 2022 model. Last year Red Bull launch featured a notoriously basic version of what would become the RB18.
Sister team AlphaTauri has already indicated that its own New York launch on February 11 will feature the 2023 livery (which we now know will feature new ex-Alfa Romeo sponsor Orlen) on an old car at the event itself, but with images of the new car being released online at the same time.
Red Bull's tweet today may be a genuine hint that it's planning a rethink of a look that has changed relatively little in its F1 history so far, that it has a special pre-season testing livery planned, or may just be a fun social media tease ahead of launch season.
Its past hints of doing something different with its colour scheme haven't been followed up when it came to the car it actually put on the grand prix grid.
THE DRINKS CAN VERSION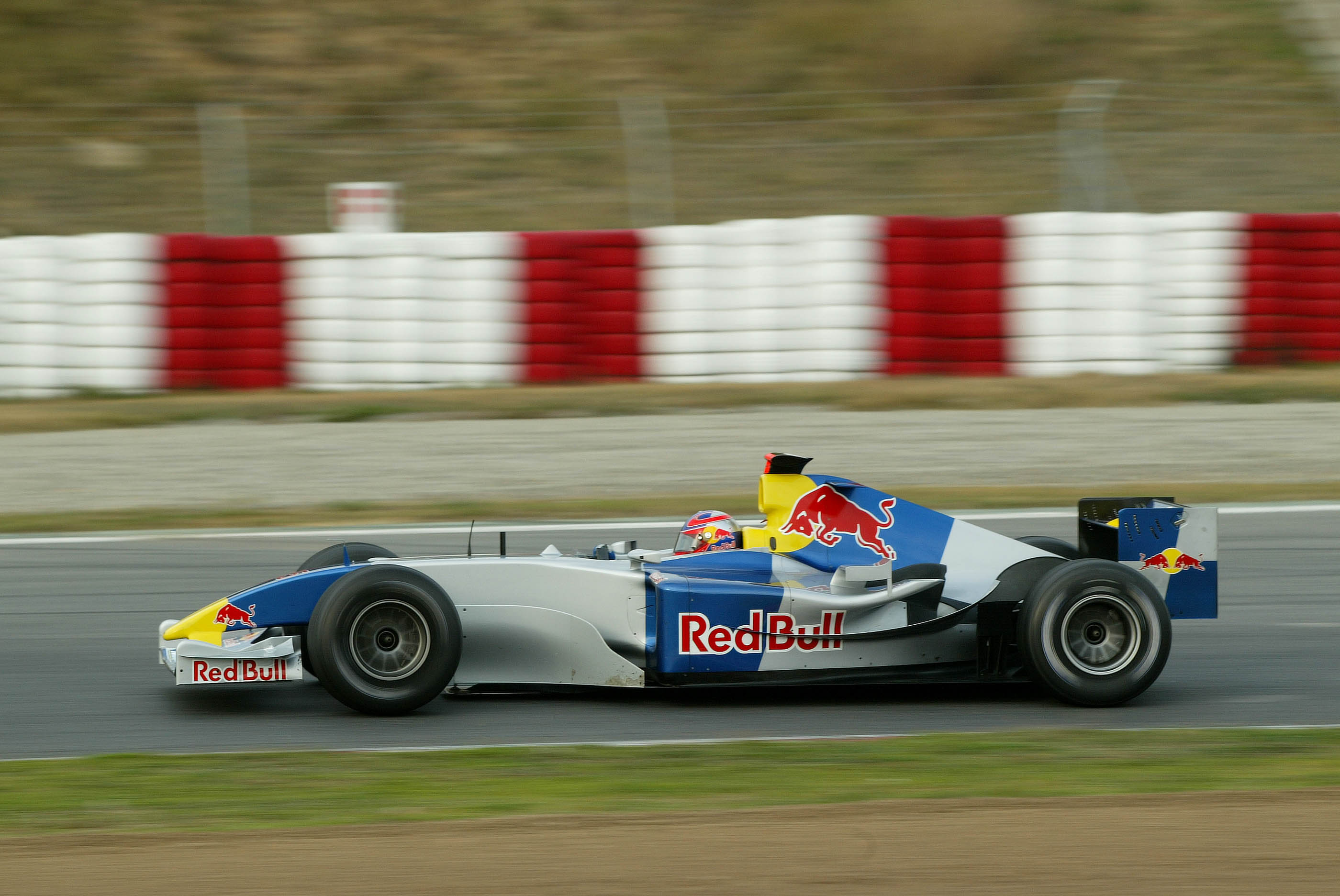 Red Bull was the title sponsor of Sauber for a long time – and even held a stake in the team for a while – before it bought Jaguar at the end of 2004.
And if it wanted to signify its shift from sponsor to fully-fledged team owner in F1 with a new identity, it had a ready-made livery change option available in the form of its drinks can design.
It seemed obvious, but Red Bull has never actually raced a car in the colours of one of its cans.
The only time we've seen what that would look like was over the winter of 2004-5, when it hastily rebranded the Jaguars it inherited for use in testing.
When its definitive 2005 Red Bull car was revealed, it had a look that could be traced all the way back to the 1995 Sauber.
THE CAMO-BULL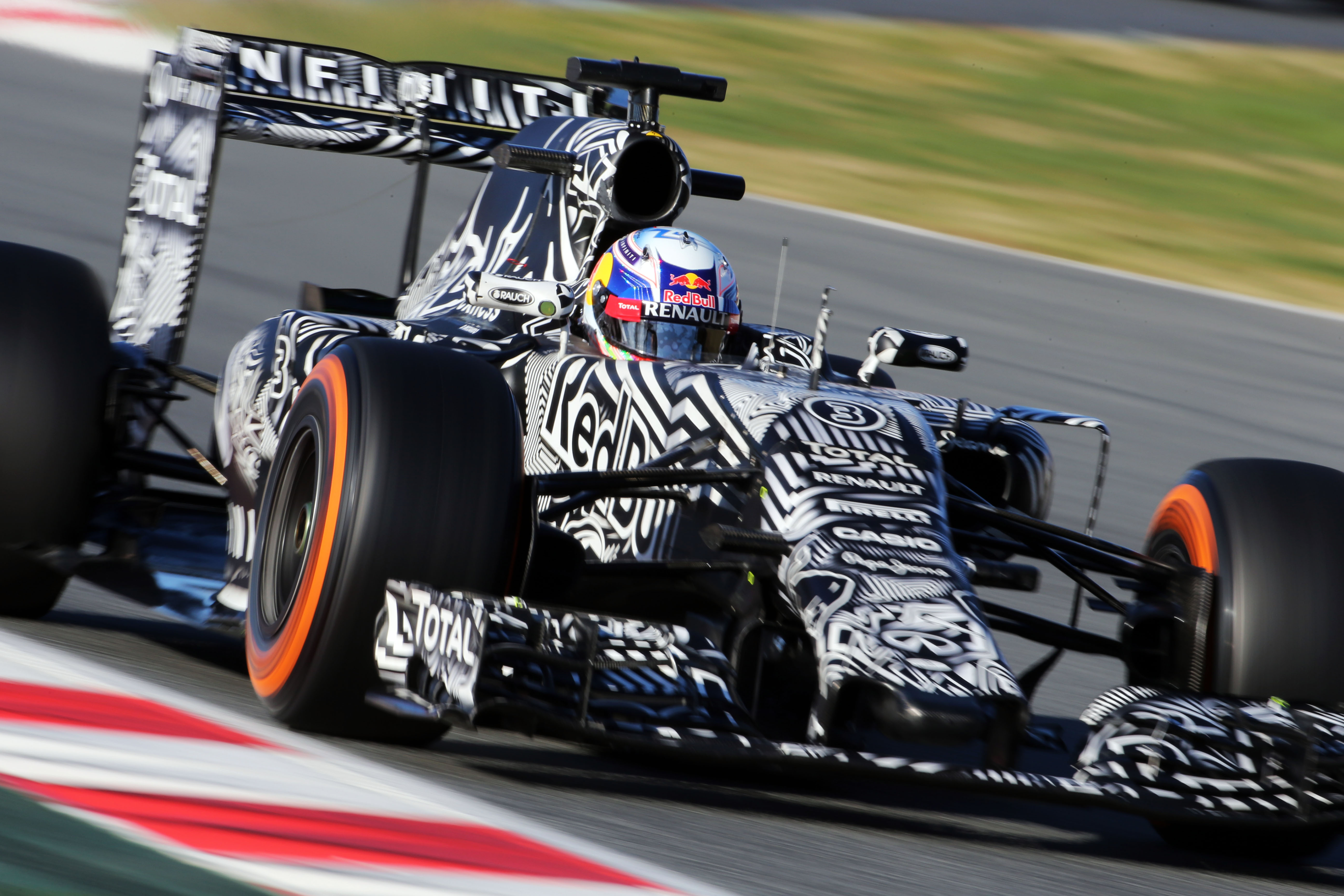 Red Bull's 2015 car broke cover at testing in a mock-camouflage livery similar to what you'd expect to see on a prototype road car when it's pounding round the Nordschleife before release.
Red Bull was happy to play up suggestions that it was an attempt to disguise the car's secrets during testing, but ultimately this was a clever marketing move to generate some attention.
The idea came from a crash helmet Sebastian Vettel used at the Italian Grand Prix in 2014, although his departure from the team over the winter meant he never got to drive with the livery.
Team boss Christian Horner promised that people calling for the team to race with the camouflage wouldn't be disappointed when they saw Red Bull's definitive 2015 car, but whatever the team supposedly had planned for the season must have been accidentally deleted from its servers.
All Red Bull did with its normal design was add its own name to the side of the chassis.
THE SHAKEDOWN SPECIALS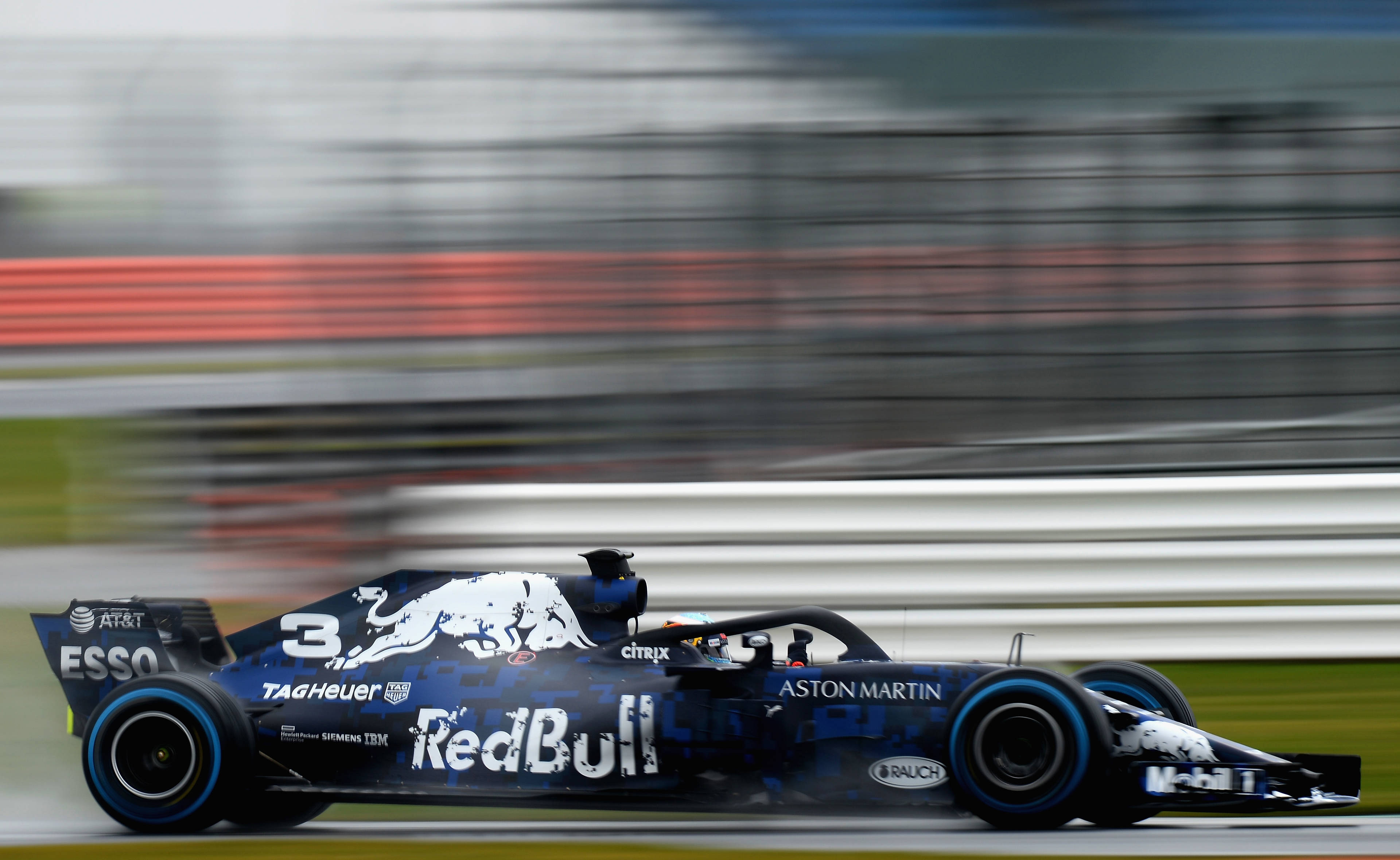 Red Bull has repeated the trick a couple of times since then, running new cars for the first time in special liveries for their shakedowns in 2018 (above) and 2019 (below).
But both times it switched back to its traditional colours when proper testing began.