George Russell is an outstanding Formula 1 driver, but presumably not an accomplished gambler given he said of Red Bull after the Bahrain Grand Prix that "I expected they should win every single race this season, that is my bet".
Obviously, he was making a point about Red Bull's supremacy rather than seriously laying odds, but even with a strong car winning every single race in an F1 season is incredibly difficult. That's why it's never been achieved.
You could make a case that it was achieved by Alfa Romeo in 1950 and Ferrari in 1952. This was an era when the Indianapolis 500 was included in the world championship, partly to justify the name and partly because it was an illustrious enough race to be considered a 'grand epreuve' (great test or challenge). But it was never a true part of the world championship in real terms.
In the 11 years it was on the calendar, no driver who scored points in the regular grands prix ever did so at Indy, and vice versa. It was also generally impossible to compete at both Indy by participating fully in the 'Month of May' and in all the normal rounds, as proved by the fact 1952 F1 champion Ascari skipped the Swiss GP in his title-winning year to prep for Indy. But even if you disregard the Indy 500 anomalies, there were only six and seven world championship races in those seasons and the world championship was still in its infancy.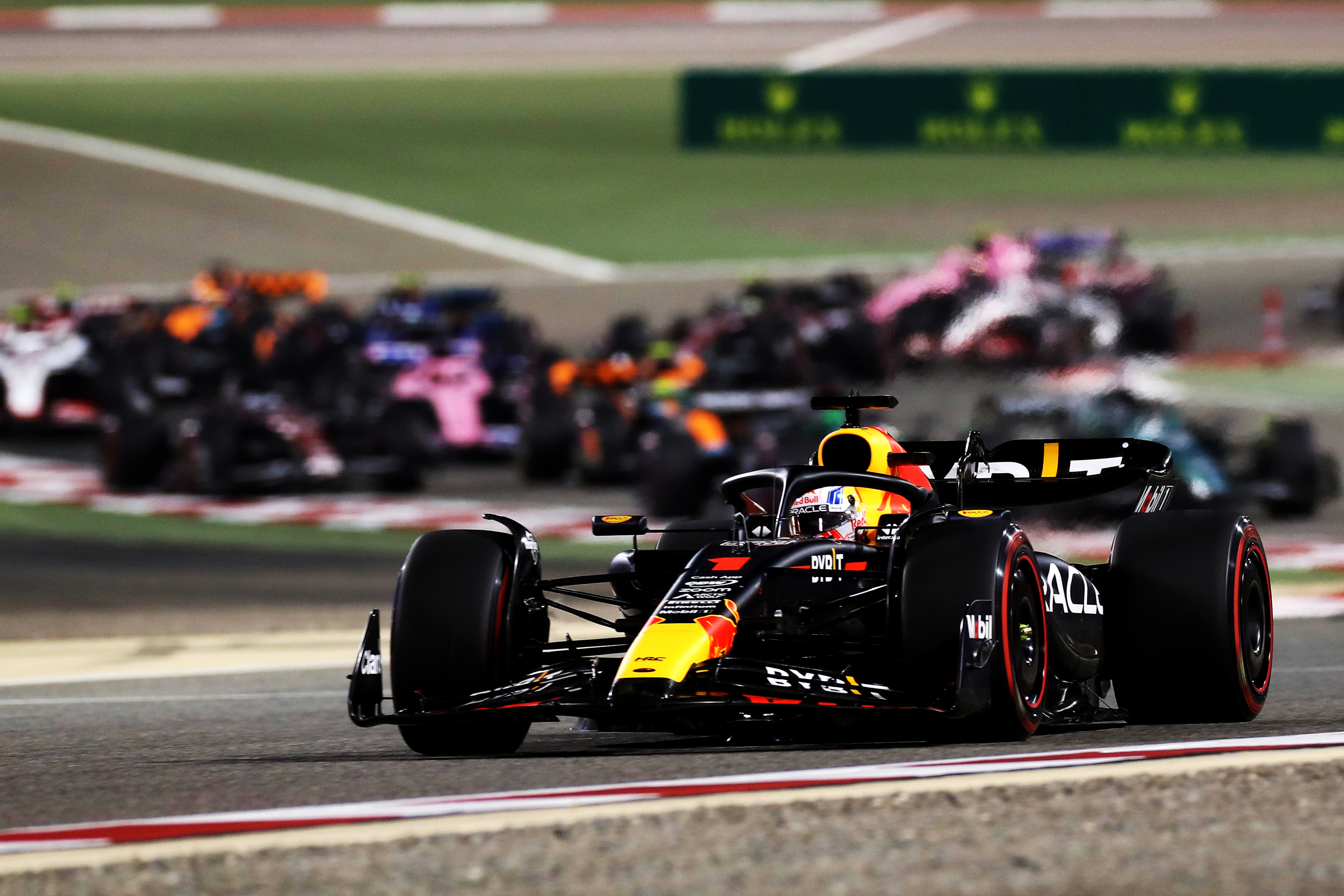 That's one of the problems Red Bull faces this year given there are 23 races. That's a lot of weekends where you need to avoid mishaps, misadventures and misfortune even if you do have a clear car advantage. And the evidence of Bahrain suggests Red Bull is in a strong position, but not that it's so superior that it will automatically be quick enough to win every race. Unless, perhaps, they were all held at the Sakhir circuit.
And even if it does have that performance, history proves it is difficult to convert that into a 100% win rate. Mercedes could have done it in 2014, but on three occasions failed to do so. Its failures were in Canada, where both Lewis Hamilton and Nico Rosberg lost the MGU-K, Hungary, where Hamilton started from the pits thanks to a fuel-line leak in qualifying and Rosberg lost a winning position thanks to the safety car, and Belgium, where the Mercedes drivers collided. Mercedes also had the potential to win every race in 2016, but lost out in Spain after Hamilton and Rosberg's first-lap wipeout and in Malaysia where Hamilton suffered an engine failure while leading and Rosberg dropped to the back after a Turn 1 collision with Sebastian Vettel.
The closest any team has ever got to a 100% winning season was McLaren in 1988. The McLaren-Honda MP4/4 was comfortably the strongest package, it had two great drivers in Alain Prost and Ayrton Senna and it won 15 out of 16 races. McLaren came within less than seven miles of pulling it off too, only for Senna to clash with backmarker Jean-Louis Schlesser's Williams at the first chicane at Monza, handing victory to Gerhard Berger.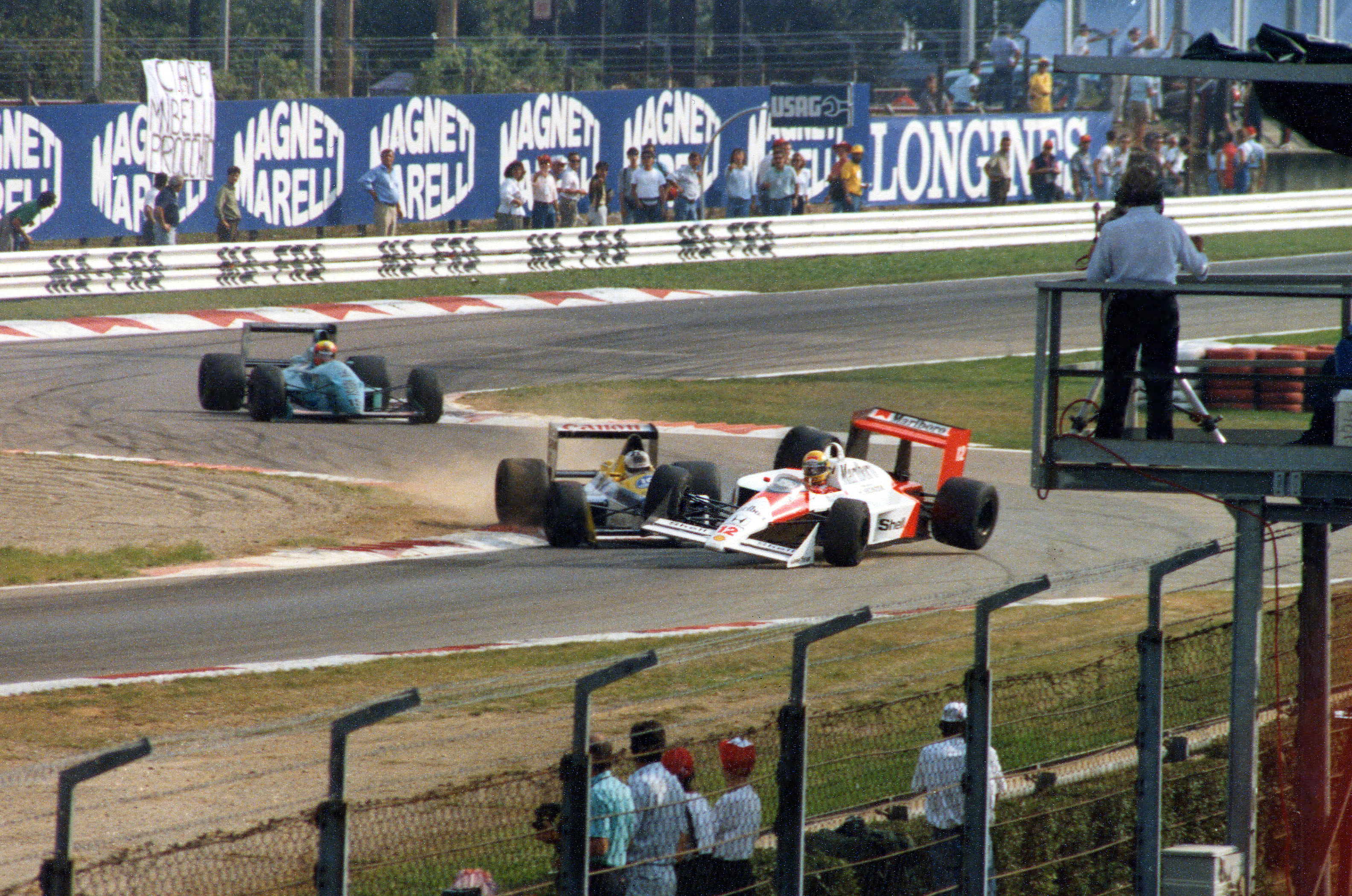 That whetted McLaren team boss Ron Dennis's appetite for 1989, only for any hope of winning every race to be extinguished immediately in the season opener by Nigel Mansell's improbable win in the unreliable Ferrari 640. McLaren 'only' won 10 out of 16 races that year despite again having the strongest car, showing how tough it is even to get close. Even the Williams-Renault FW14B of 1992, by average pace the strongest F1 car of all, couldn't do it.
The same applies to Ferrari, which wasn't able to pull off a 100% win rate in any of its run of five-straight successes in the early 2000s, coming closest in 2002 when it was let down by a second place at Monaco and third in Malaysia. There was a chance in 2004 as well, but three of the 18 races went against it.
So will Red Bull win every race? It's possible but desperately unlikely simply because there are so many ways not to win a race. Even with a strong driver line-up and a great car, fate can conspire against you. It also has to juggle the desire to push on with improving its current car to consolidate its position and working on the 2024 car amid its aerodynamic testing limitations.
Whether or not Mercedes is the team to stop Red Bull is another question, which perhaps explains Russell's position. Instead, Ferrari is the best placed to deny Red Bull on merit. But the chances of Red Bull pulling off what has never been done before in F1 are tiny, simply because it's so difficult and success or failure is not always in the hands of the team and drivers in question.
But of course, only a fool would rule it out completely…