Red Bull will protest Formula 1 title rival Mercedes at the Qatar Grand Prix if it sees the same signs of what it believes to be an illegality with the Mercedes' rear wing.
As reported by The Race, Red Bull has a theory that the Mercedes rear wing's mainplane might be deforming on-track down the straights at high speed, reducing drag.
When Max Verstappen controversially checked out the Mercedes wing after Brazilian GP qualifying and compared it to his own, Red Bull said he reported "quite a significant difference" in how it felt.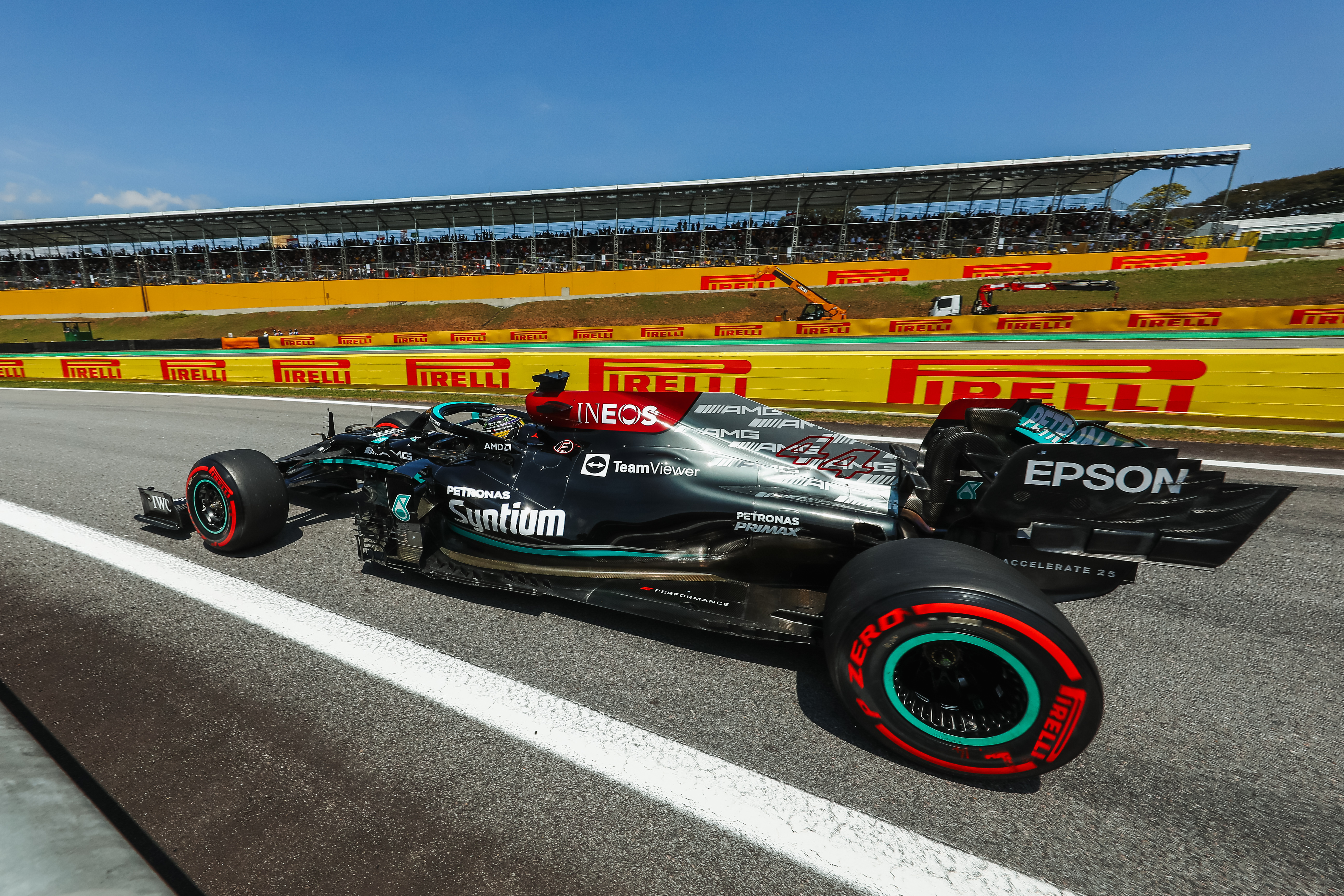 Red Bull raised its concern with the FIA last week in Brazil and made several comments over the weekend about Lewis Hamilton's straightline speed in particular, but ruled out a protest as it wanted to consider more evidence.
Team principal Christian Horner has now declared Red Bull will protest this weekend if what it believes it has spotted on Mercedes' rear wing is still evident in Qatar.
He said the issue is "hidden in the way it operates and harder to spot from a camera" and told Sky Sports F1: "If we see it on the car here, it will be protested."
That followed Friday's press conference, where Horner said: "Would I protest? Yeah, absolutely. If we believe the car is not in compliance, we will protest.
"The straightline speeds we've seen in Mexico and in Brazil – I mean, I think everybody could see in Brazil it was not a normal situation. And yes, there was a new engine with the Mercedes comes with increased performance.
"But when you have a 27kph closing speed and you see marks on rear wing endplates that have been marking up from wings that have been flexing, it's very clear to us what what has been going on.
"It's down the FIA to make sure that the cars are in compliance. If they're not, you protest if you believe that a competitor isn't complying with the rules."
Horner stressed this was also not a one-track issue and that Red Bull may be moved to act out of fear of what advantage Mercedes may gain in Saudi Arabia and Abu Dhabi, which are higher-speed circuits.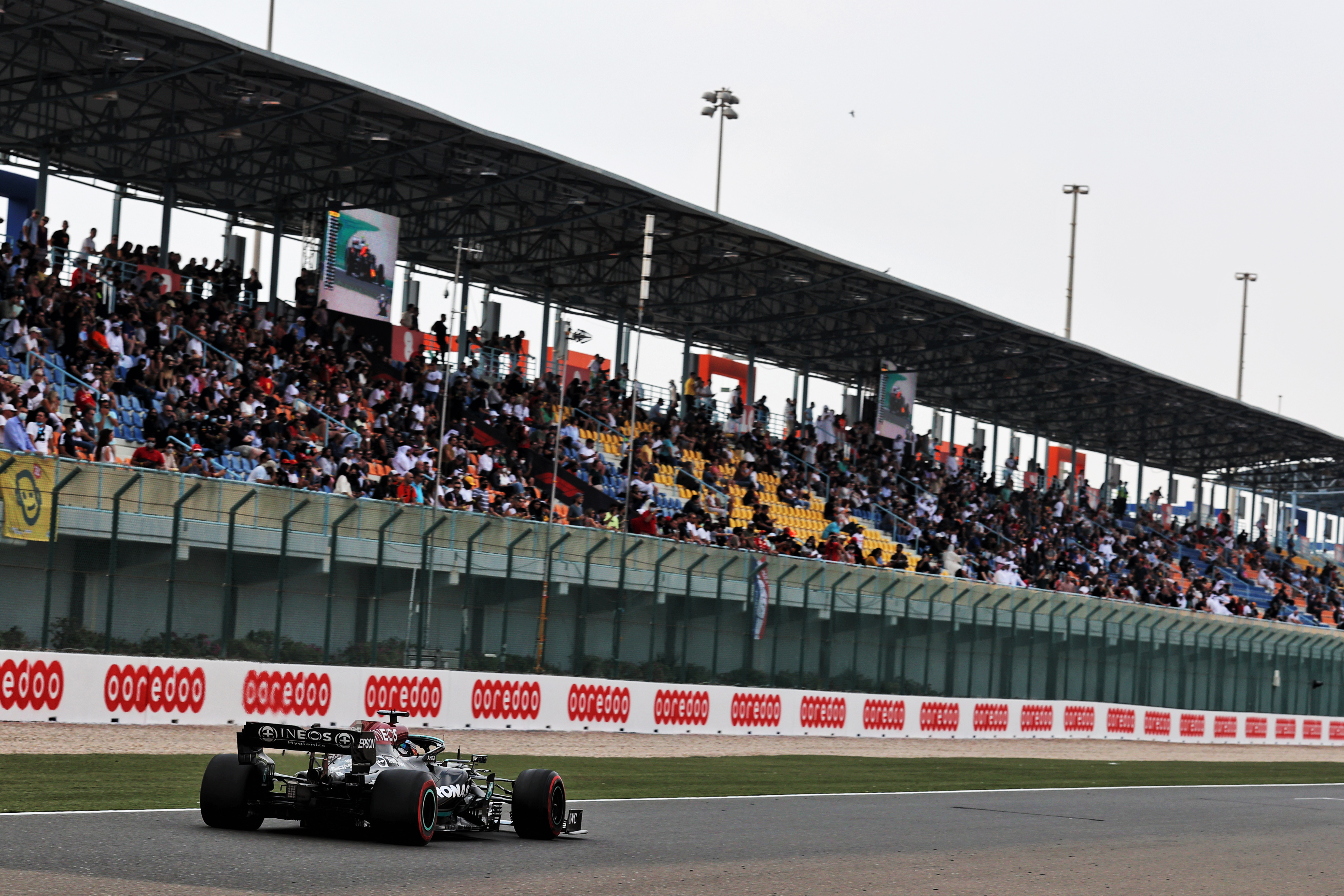 Asked by The Race how close Red Bull is to committing to a protest he replied: "We'll follow the situation, it would depend on really what happens this weekend, what we see and the analysis that we've conducted. So it really depends what we see.
"It's not just applying for here, because I think it's in many respects even more pertinent to the two circuits that are coming up.
"We know Mercedes have paid a huge amount of attention to our car through the season. We are obviously doing the same [to theirs]. And obviously, it's high stakes, there's an awful lot to play for.
"We just want to make sure it's an equal playing field."
Verstappen leads Hamilton by 14 points in the drivers' championship while Mercedes has an 11-point lead in the constructors' standings.
One off-track matter between the two rival teams has already been settled this weekend as the stewards rejected Mercedes' bid to get the incident between Verstappen and Hamilton in Brazil reviewed.
Mercedes team boss Toto Wolff said in response to Horner's rear wing comments: "I've always said that's how you fight. You're trying to avoid that a competitor has an advantage.
"If you're led by scepticism, because someone else told you something and you expect that to be the root cause, you should go for it.
"The FIA has all the drawings. There is no such thing as Red Bull expects there to be."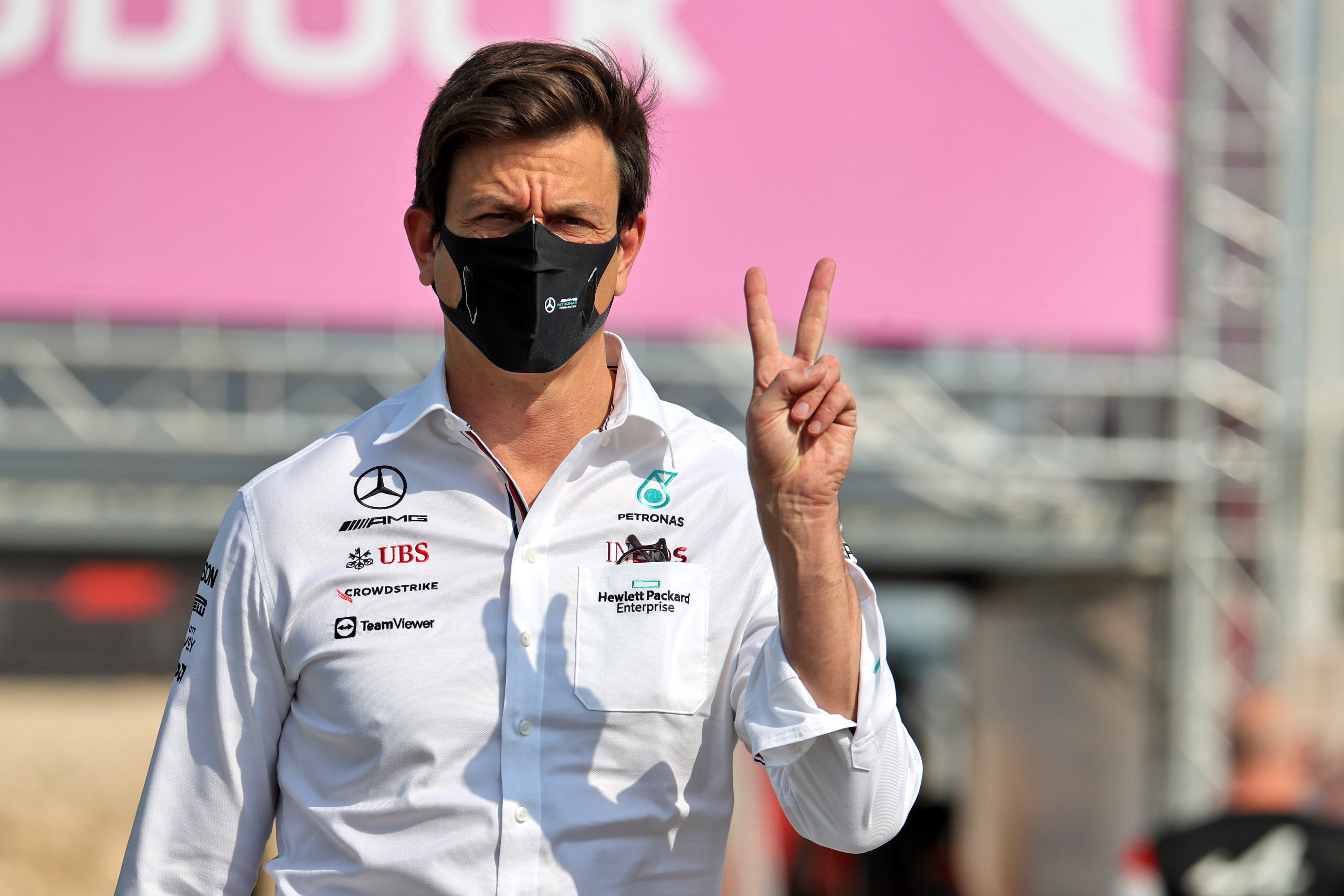 Turning to Horner, Wolff said: "We can send you one to Milton Keynes."
Horner replied: "So how do you explain the small marks on the rear wing endplates?"
Wolff said: "It's within what is allowed, and therefore it's OK."