Red Bull's first Formula 1 engine project is "on plan" and a single-cylinder engine will run "imminently", even though the 2026 rules have not been finalised.
Red Bull Powertrains is a new company Red Bull has established to develop, build and maintain engines for F1's new regulations that are scheduled to be introduced in 2026, a move it committed to in the wake of Honda's decision to leave F1 officially at the end of 2021.
A brand new facility is being finished at the Red Bull factory in Milton Keynes, where state-of-the-art dynos and machinery has been purchased and installed to set it up to the required standard.
While Red Bull Powertrains is not yet working from its new bespoke campus and no definitive 2026 technical regulations exist, initial work on the 2026 power unit has started.
A small number of key details about the new power unit have been confirmed, with the MGU-H component removed from the hybrid system of a 1.6-litre turbocharged engine, and an uprated MGU-K to 350kW (around 469bhp).
"We are in good shape, we're on plan," said Red Bull Racing team principal and CEO Christian Horner Horner when asked by The Race where the Powertrains project has got to.
"The first single cylinder engine will be imminently running for the 2026 rules. We move into the new facility at the end of May. We've attracted some fantastic talent into the group.
"So, we're pleased with progress."
Single-cylinder engines are usually early prototypes before the real thing is pursued at full scale.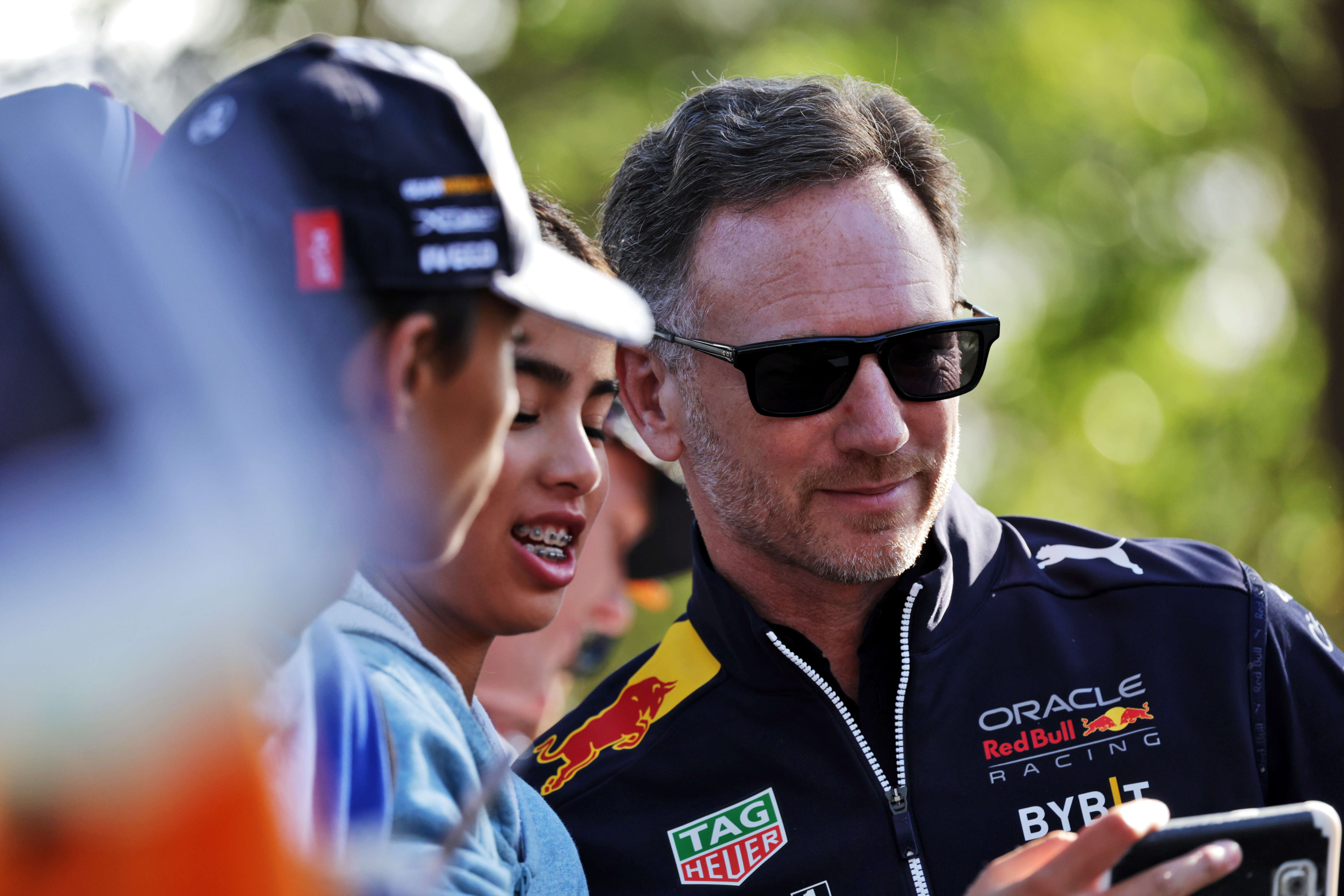 Horner was not more specific than saying it will run "imminently" but it is understood that dyno running is not meant to take place before July 1, which could be the timeline Red Bull is working towards.
In the absence of finalised technical regs there is a framework in place for the 2026 engines. If that framework is not considered binding, a pre-July dyno run may be possible.
Red Bull is also pressing on with its engine plans without formal confirmation of a much-mooted partnership with Porsche.
The Volkswagen Group is yet to commit to a decision on whether to enter F1 but there are plans for both Porsche and Audi to do so, with Porsche collaborating with Red Bull Powertrains as an engine supplier.
Red Bull is understood to be focused on the combustion engine while Porsche's know-how would be applied on the hybrid side.
"It doesn't really change our plan," said Horner of the VW Group's apparent impasse.
"We're up and running. The facility's well under way.
"It's just good news that it's sounding like they're making the commitment that they want to come to Formula 1."
When Red Bull moves staff into its new facility it will have been just over a year from the moment work started.
Further expansion is already planned and more manufacturing equipment will be added in the future, as Red Bull reacts to the reality of its ambitious undertaking.
It has given itself more flexibility to do that by eliminating some short-term additional burdens alongside the 2026 project.
The original plan was for Honda to look after all manufacturing and servicing of its engines in 2022 while Red Bull Powertrains is built up ready to assume responsibility in 2023.
Instead, Honda is continuing to look after Red Bull's engines at its Sakura facility until 2025, effectively operating as a contractor.
Red Bull believes this assures the independence of the Powertrains project from its 2022-2025 engine arrangement even though the ex-Honda engines bear the Red Bull Powertrains name.
This is important because it could influence whether Red Bull is entitled to any concessions that are finalised for new engine manufacturers in 2026, such as extra dyno time.
"It's working very well," said Horner when asked by The Race about how the Honda takeover deal has functioned in practice.
"We have an engineering and technology agreement with Honda so the engines are built in Japan in Sakura.
"And then certain members of the Honda UK staff have now transferred over to Red Bull Powertrains.
"But it's all operating out of a different facility to where the 2026 engine is. So there's a very neat and clean split between the two activities."