George Russell says his Mercedes W13 suffered from an issue that got "progressively worse" through qualifying, explaining it as "literally like someone trying to push me from behind".
Russell has looked a reasonable match for Mercedes team-mate Lewis Hamilton throughout the weekend, but while Hamilton fought for pole in the third qualifying segment, Russell watched it from the sidelines.
That was because he was eliminated in the second segment by 0.006s, having failed to improve on his final attempt.
Russell said it was clear to him that something about his W13 wasn't completely right in qualifying, and added that he was told by Mercedes that it "saw something on the data" as well.
"I had a recurring issue that we faced in FP1 [where he was off the pace], where I kind of felt like every time I got to the corner I was kind of like picking up the throttle and the car was just totally pushing on," he said.
"I just couldn't get around any of the slow-speed corners. It was literally like someone trying to push me from behind. So that was a real shame.
"It was there from the very first lap in qualifying, but it just got progressively worse."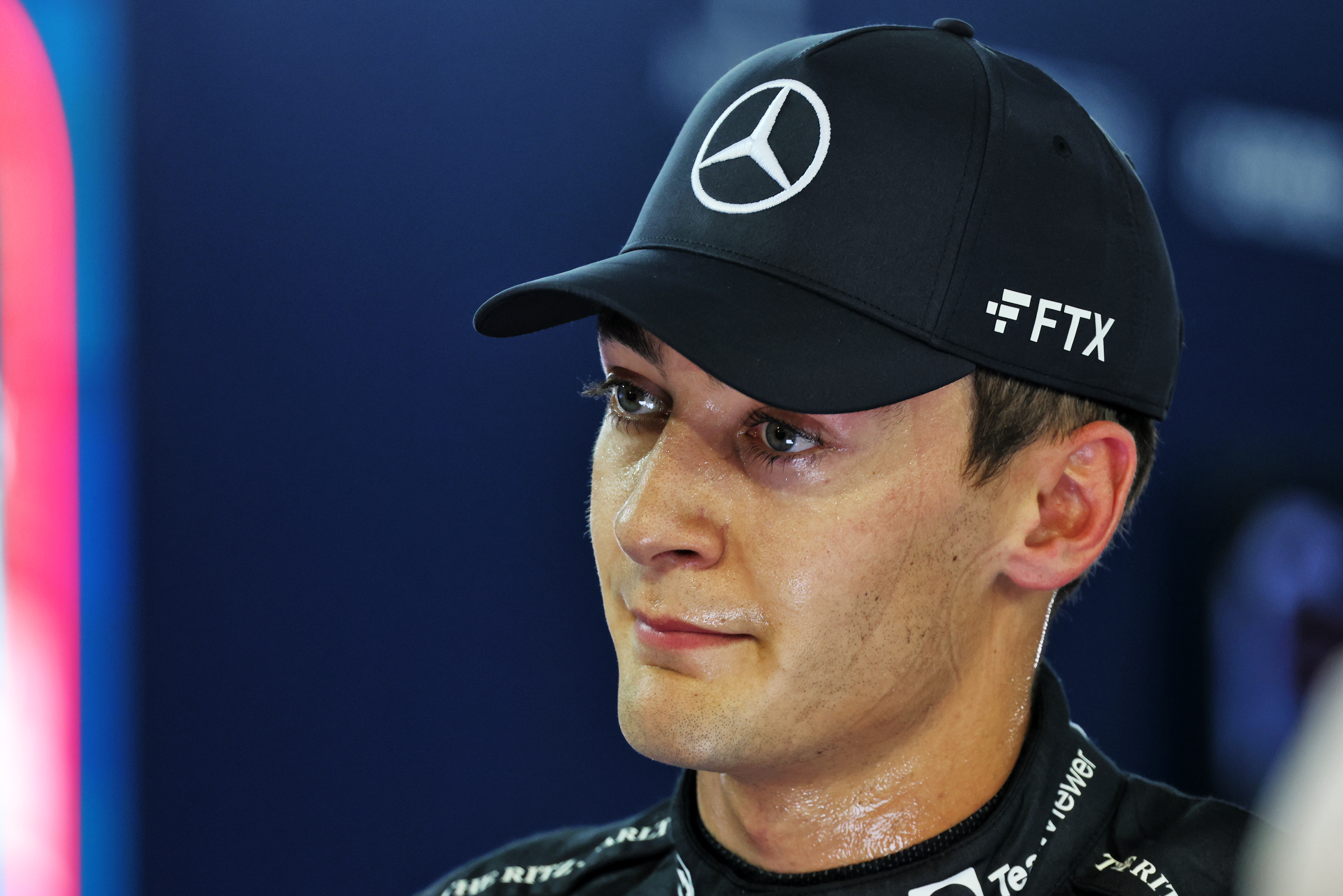 Russell clarified when asked by The Race that it wasn't actually the throttle sticking but that "that was the feeling".
"I don't know what the issue is, but we were nowhere.
"The grip was feeling really strong. I just couldn't – every time I got to the corner, it was like I just completely let go of the brake and I was just going straight on everywhere. I just couldn't make it round every corner."
On Friday, Russell had gone off at Turn 11 twice, first in FP1 and then FP2. "They both felt very odd to me. I don't want to point blame somewhere else. But it's something that I've never-ever noticed before, never felt before, and it was clearly there in FP1 in my opinion – and as soon as I went out in qualifying, something wasn't right."
He described the situation as particularly galling given that he felt "we should've been fighting for pole position".
"You never want to be starting P11 in the grand prix when you've got the car to be fighting for victory," he said of his ambitions for Sunday.
"So… there's been a safety car every single race, every single time we've been here. Let's hope there's going to be a couple of pitstops, we're going to try and do something different to our rivals, but it won't be a straighforward race."
His team boss Toto Wolff said Russell "didn't have the equipment to fight for pole position today".