Sergio Perez has praised his Red Bull Formula 1 predecessor Alex Albon for being "so open" with him and explaining "all his issues" after Perez replaced him for the 2021 season.
Albon had moved to Red Bull halfway through his rookie F1 season in 2019, replacing Pierre Gasly, and had a solid start with the team.
But he failed to build on that in 2020 and though the RB16 was a tricky car to drive, especially in the first half of the year, it was not until the final race of the season that Albon looked like a more convincing support act to Max Verstappen.
By contrast, Perez enjoyed his best season in F1 and scored his first victory in the Sakhir Grand Prix.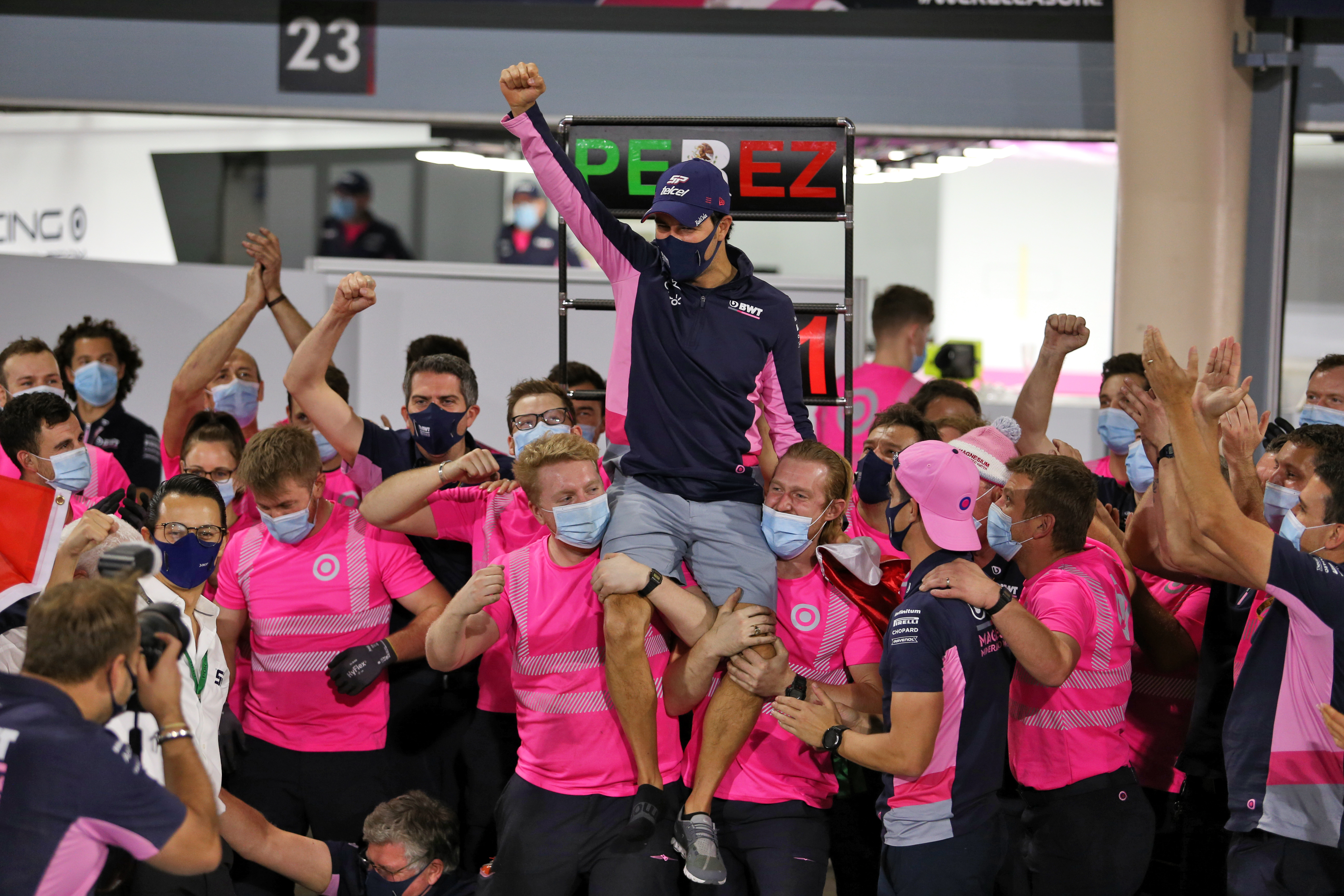 As Racing Point made him a free agent to make room for Sebastian Vettel, Perez was signed by Red Bull to replace Albon for 2021 with Albon kept on as a test and reserve.
"Alex is putting in so much work into the simulator with the engineers," said Perez after his first victory for Red Bull in last weekend's Azerbaijan Grand Prix.
"I remember when I came here, you wouldn't expect for him to be so open with me.
"But he explained all his issues that he had, how the car works.
"That was very nice, since day one, to have from him. I really appreciated that, and I appreciate the work that he's putting in weekend after weekend with the team in the simulator."
Perez's win in Baku, which he said was "deserved" by his "perfect" team-mate Verstappen before a late tyre failure, moved him up to third in the drivers' championship.
He has scored 69 points in the first six races, 29 more than Albon at the same stage last season and 37 more than Gasly before that.
The 2021 RB16B is an evolution of last year's car that Albon struggled with and is improved in areas the British-born Thai driver felt would have helped him had he been kept on.
But Perez has made a strong claim to keeping the Red Bull seat beyond 2021, as the Azerbaijan weekend marked a major step in performance following a tricky first few races that were not helped by the reduced amount of pre-season testing limiting his adaptation to a new team and car.
Though he needed Verstappen's late blowout in order to inherit victory, Perez was on course to complete a Red Bull one-two and keep
Verstappen's title rival Lewis Hamilton back in third with a strong drive from sixth on the grid.
His win, and Hamilton's error at the late restart in Baku, also extended Red Bull's constructors' championship lead to 26 points.
"I feel very proud," Perez said. "It's a victory that really shows the amount of work that we've put in since basically the first of January. And it just shows that hard work always pays off.
"It's a great boost for the whole team to know that we've got two cars that can fight, and we really want to win this championship."