McLaren's IndyCar star Pato O'Ward is under consideration for Friday practice outings with its Formula 1 team at grands prix at 2022 – and so is another driver from the IndyCar paddock.
From 2022, F1 teams are mandated to run a junior driver in two free practice sessions during the year.
O'Ward tested for McLaren's F1 team in December 2021 having been promised such an outing if he won an IndyCar race, which he managed to do twice over the course of last season for Arrow McLaren SP.
In a small roundtable media session attended by The Race in St Petersburg last weekend, McLaren chief Zak Brown was asked if O'Ward could appear on an F1 race weekend.
"We have to put someone in for two, by Formula 1 rules," he said.
"We haven't decided who to put in yet, but he's certainly a candidate.
"But when and if someone were to go into F1, it's going to be more about how they do – which is why we want to test how they do with the F1 car.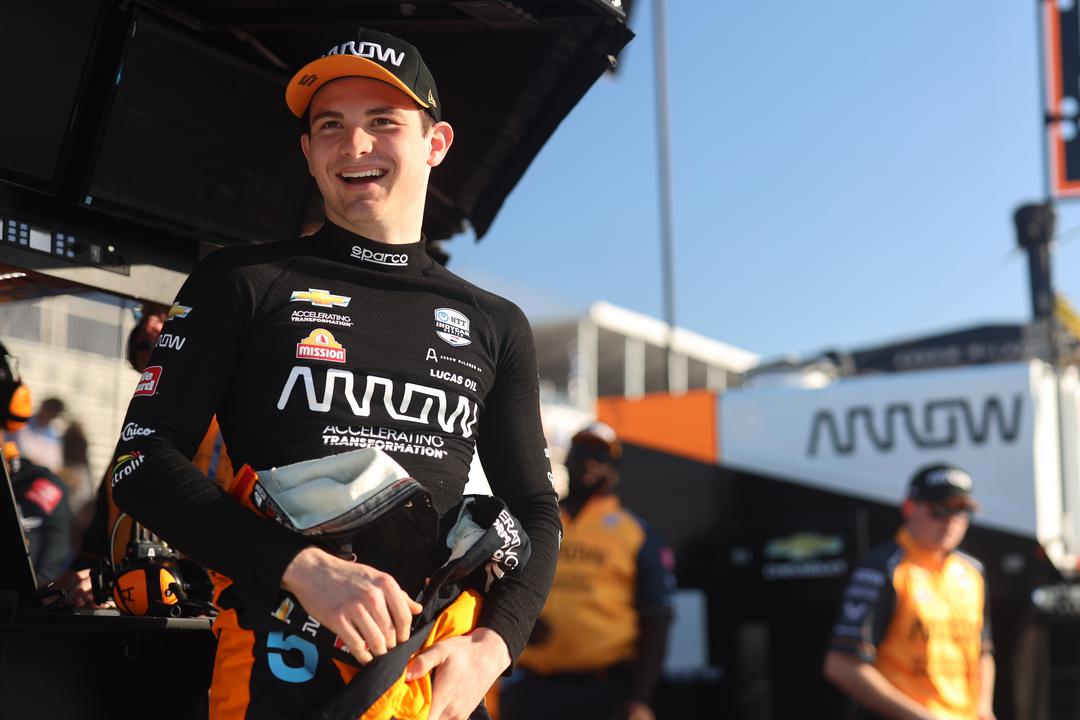 "OK, winning here [in IndyCar] is a good thing. But we're more interested in our F1 testing, doing some comparisons against Lando [Norris] and Daniel [Ricciardo} and other drivers."
Brown was addressing questions about how likely O'Ward is to go to F1 in 2023 if he won this year's IndyCar championship.
But he made clear that with both of McLaren's drivers signed through next season there's a potential roadblock for O'Ward's F1 seat chances.
After confirming O'Ward is in line for a Friday practice run and asked about who else could get that chance with McLaren, Brown added "there could be one [a driver] in this paddock".
The most likely person fitting that bill would be Colton Herta.
The young American has been repeatedly linked to F1 over the last 12 months via his Andretti Autosport team, which tried to buy Sauber's Alfa Romeo F1 entry, and has more recently made public its bid to enter F1 in 2024.
It is also now being connected to Haas amid speculation about what will happen to that team in the future given the Russia/Ukraine war. Russian driver Nikita Mazepin and his family contribute a significant amount to Haas's budget.
Michael Andretti has made no secret that he wants to take Herta to F1.
Herta was understood to be in talks to race for McLaren's IndyCar team in 2020 before signing a deal with Andretti for that season, which he has since extended.
Brown and Andretti are affiliated away from F1 and IndyCar, with Brown's own United Autosports team partnered with Andretti for Extreme E and Supercars programmes and Brown being a board member of Andretti Acquisitions SPAC.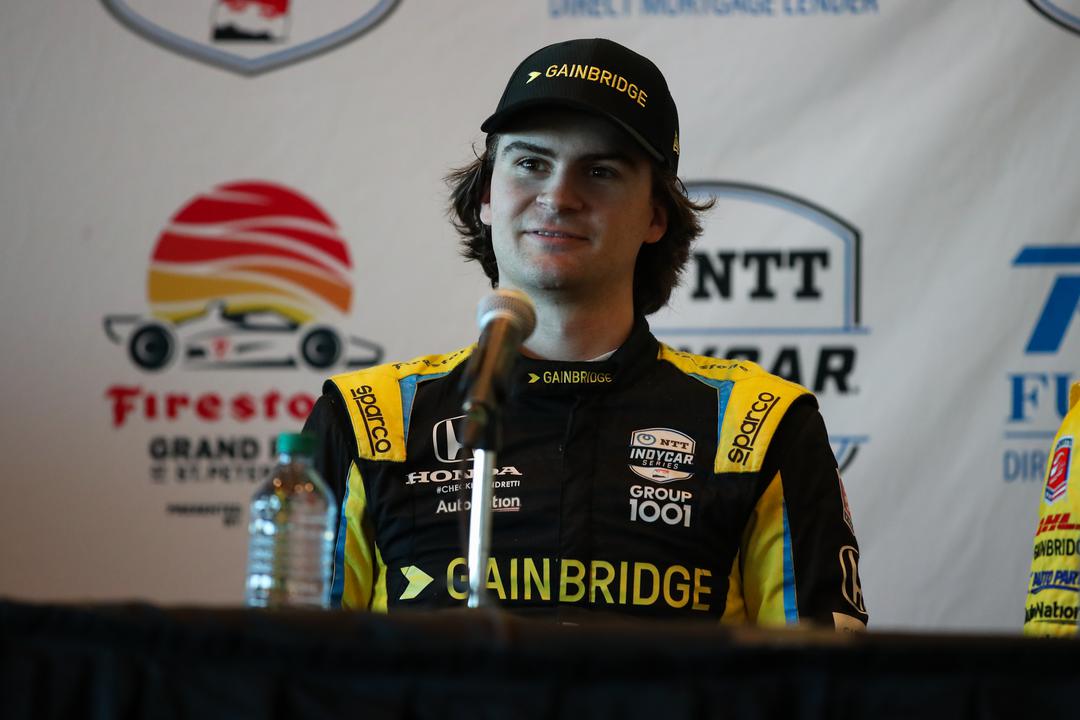 Asked if Herta was the IndyCar driver he had mentioned being considered for the F1 practice outings along with O'Ward, Brown replied with a wry smile: "Colton is very good. Very good. He's been very impressive".
There's potential that McLaren and Andretti could look to work on a deal to get Herta some seat time in F1.
Herta is currently lacking a superlicence, so the points for driving in a free practice could give him a total of 10 to add to what he has now or to contribute towards next season.
The American is yet to drive an F1 car on track – although he's believed to have had F1 simulator time in the past – so an outing with McLaren could be a sensible option if it is willing to let a driver who may never race for it drive.
When the possibility of helping Michael Andretti get Herta some seat time was put to him, Brown replied: "If he asked me nicely!"
By a quirk of fate, shortly after these comments, Michael Andretti himself showed up at the media round table, which was taking place in McLaren's 1970s Condor racetruck.
When asked if he'd lend Herta to McLaren for some FP1s Andretti just said "we'll see" and smiled.