Four grands prix into Lewis Hamilton and George Russell's time as Mercedes Formula 1 team-mates, and Russell has finished ahead in 75% of the races and leads his seven-time world champion team-mate by 21 points and three places in the standings.
Hamilton's consequently getting a hard time from the faction of his critics who've always argued that he would struggle when he didn't have the 'best' car – and an equally firm response from those who think that theory is simply wrong and the current results don't show the real picture.
Here's where our writers stand on the Russell vs Hamilton situation:
It's nonsense to draw conclusions
Mark Hughes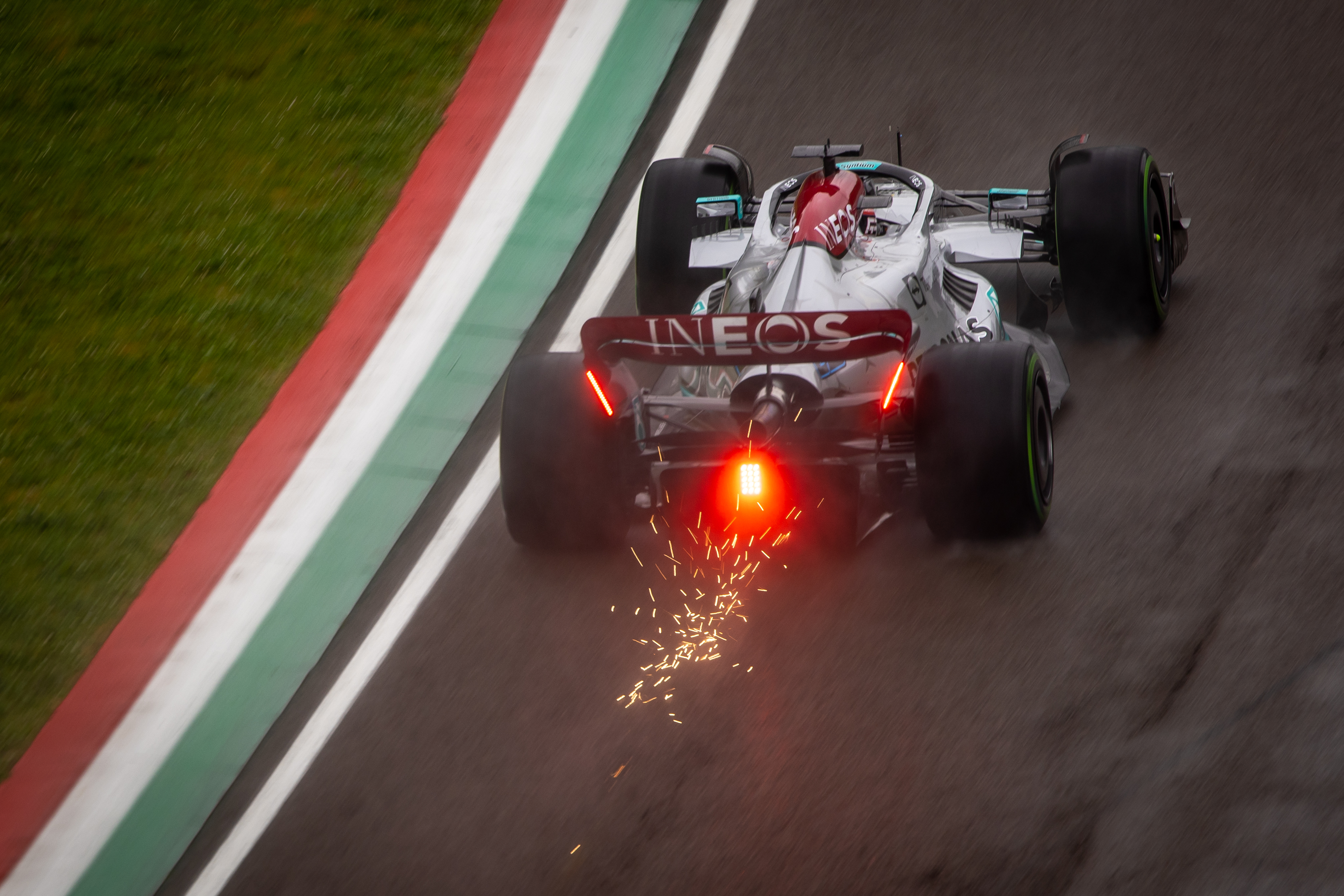 It's a total non-topic as far as I'm concerned, as when you look at the actual circumstances there's a non-correlation between performances and outcomes.
This happens so often it totally baffles me when people don't just shrug their shoulders at it.
They've sometimes made different choices as they try to wring something out of a difficult car – Hamilton is probably more radical/extreme. But to believe that Hamilton has somehow in the space of a few months lost his ability is plain ridiculous. As is the idea that he's lost motivation.
Russell's doing a great job but there's nothing to suggest he's intrinsically faster. Safer set-up choices, getting a lucky break with the Melbourne safety car and getting the drier side of the Imola grid is all that his greater points score is about.
It's a sample of four races and the circumstances are skewed all over the place. That's just so blindingly obvious it's not even a relevant serious point of discussion.
Hamilton must be less motivated, but the situation is Mercedes' fault
Gary Anderson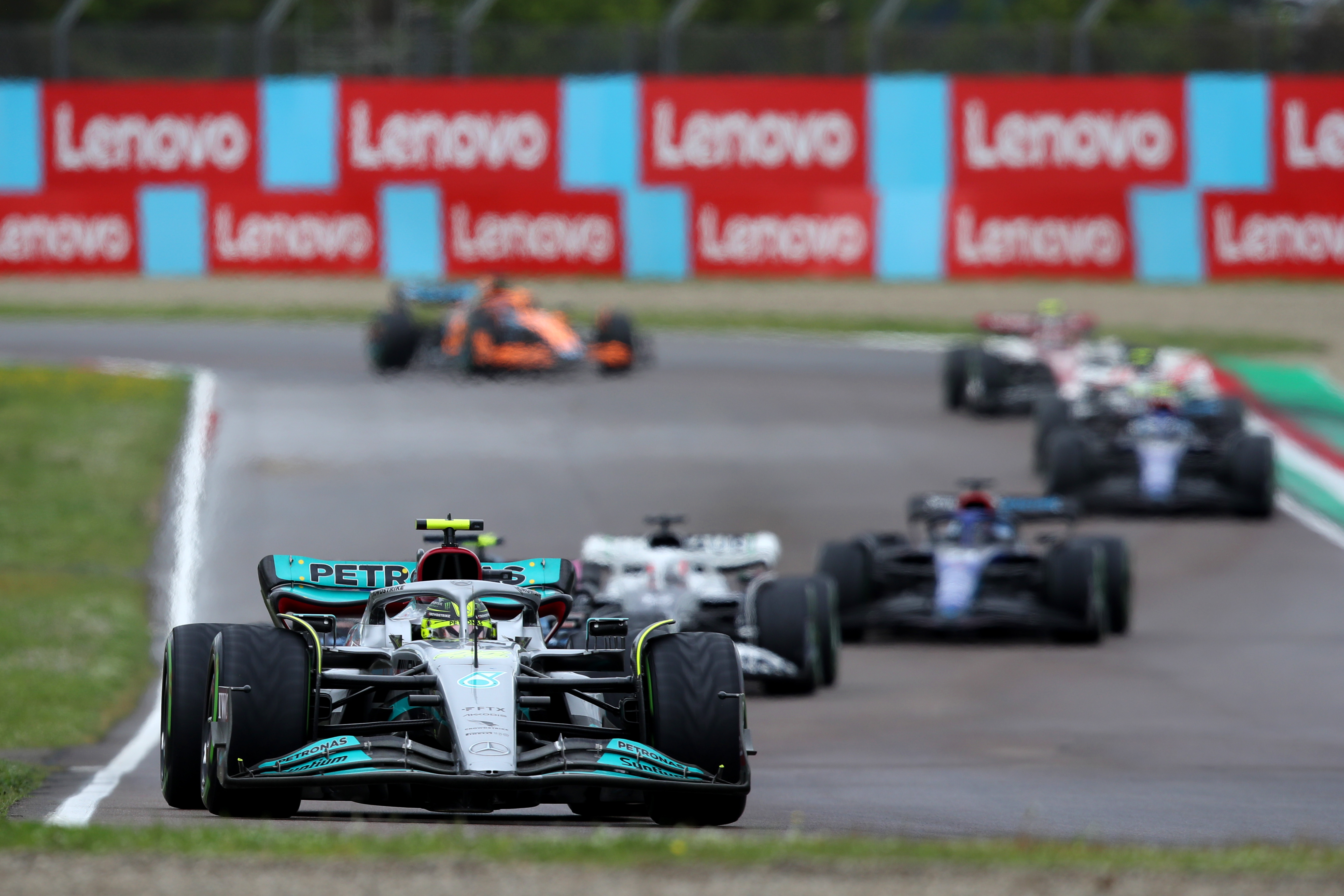 The Mercedes drop-off in performance in 2022 has confused me. On the couple of occasions since 2014 that it didn't start as strongly as expected, it recovered quicker than the opposition would have liked. But now, Mercedes is really dragging its feet.
It's always the big question – is it the car or is it the driver that brings that level of performance and success? Well, that has been clearly answered so far this season – it is only four races in, but even so…
Other than when he previously tested for Mercedes, Russell is driving a better car than he has ever had and Hamilton is driving a worse car than he has ever had.
The relative motivation of each of these guys, which is fully understandable, is where the discrepancy comes from. Russell is just happy to have a shot at Q3 and drags the best out of what he has, whereas Hamilton is not happy that he doesn't have a shot at pole but is still driving with the hope that it might just happen.
If i was to lay blame it would be 100% on Mercedes. It has been winning for many seasons but now it seems to have capitulated. During these first four races, Mercedes should be experimenting.
The outer edges of its floor are the most primitive in the pitlane. I'm not saying someone should take a jigsaw to it between sessions, but from what I see nothing is being done to address the lack of performance.
Motivation and appearing to be clever is easy when you are winning. But I can assure you it's not easy when you are performing below your own, or anyone else's, expectations.
Hamilton isn't the problem
Edd Straw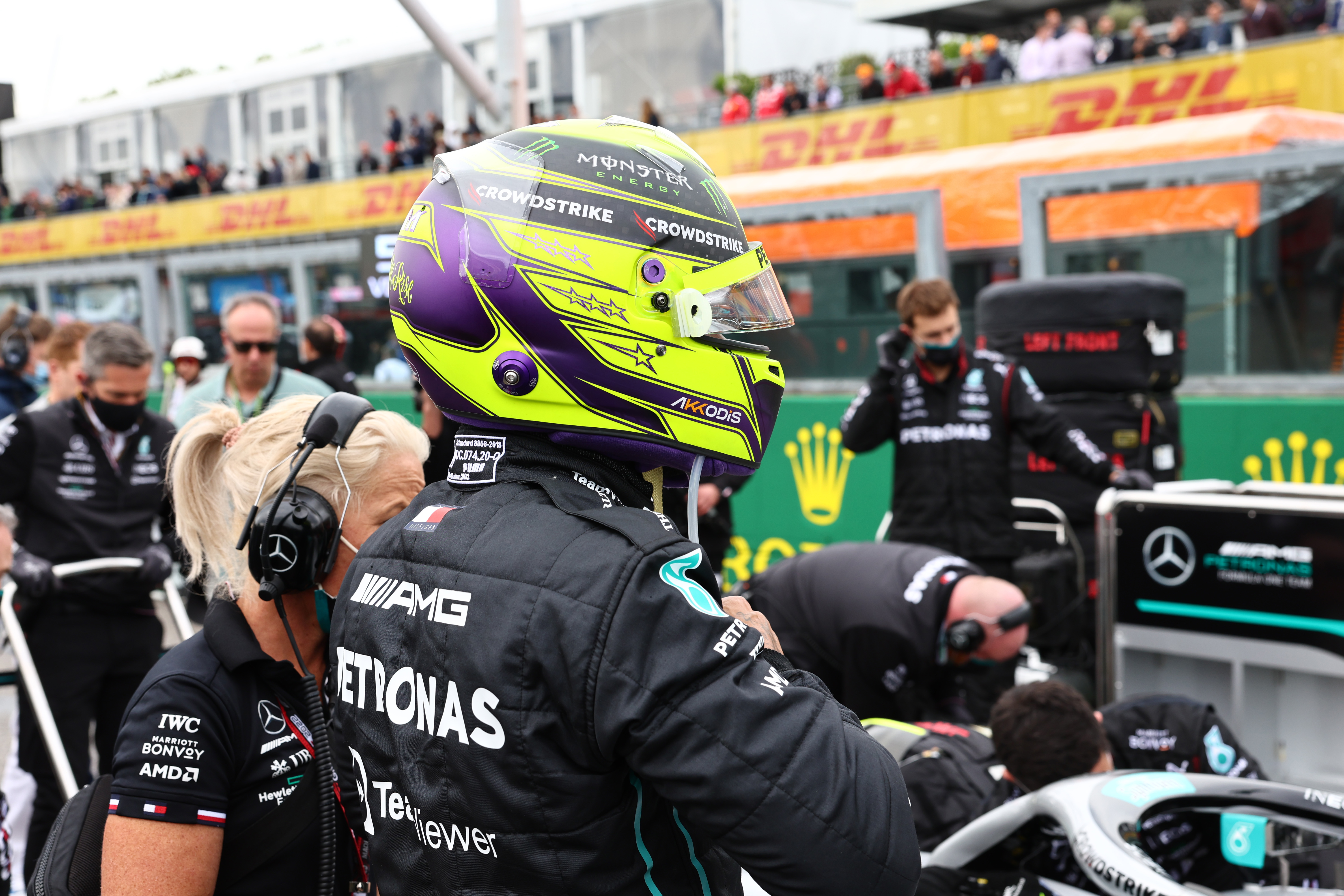 Mercedes hasn't started the season well, and it's likely to continue to struggle to live up to its lofty standards. But Hamilton certainly isn't the problem.
It's true Russell has started his full-time Mercedes career well, but not because of the points advantage over Hamilton. In a sample set of four races, there's always the chance for the vagaries of circumstances and fortune to distort the picture and if you look at the underlying performance levels and the reasons for the end results, Hamilton's also performing well.
The problem at Mercedes is the car and while the drivers can have a part to play in solving that, they aren't ultimately responsible for the design. The great driver, closing on retirement, losing interest among those struggles is an appealing narrative – and one that has applied on occasions in the past – but there's no sign of that being the case with Hamilton.
Sometimes, when you're closer to the pack, a few weekends can go against you and that's broadly the story here. So while Russell deserves credit for his good start, that shouldn't be used as a reason to suggest Hamilton is suddenly lacking motivation or dramatically underperforming.
Perspective is important
Scott Mitchell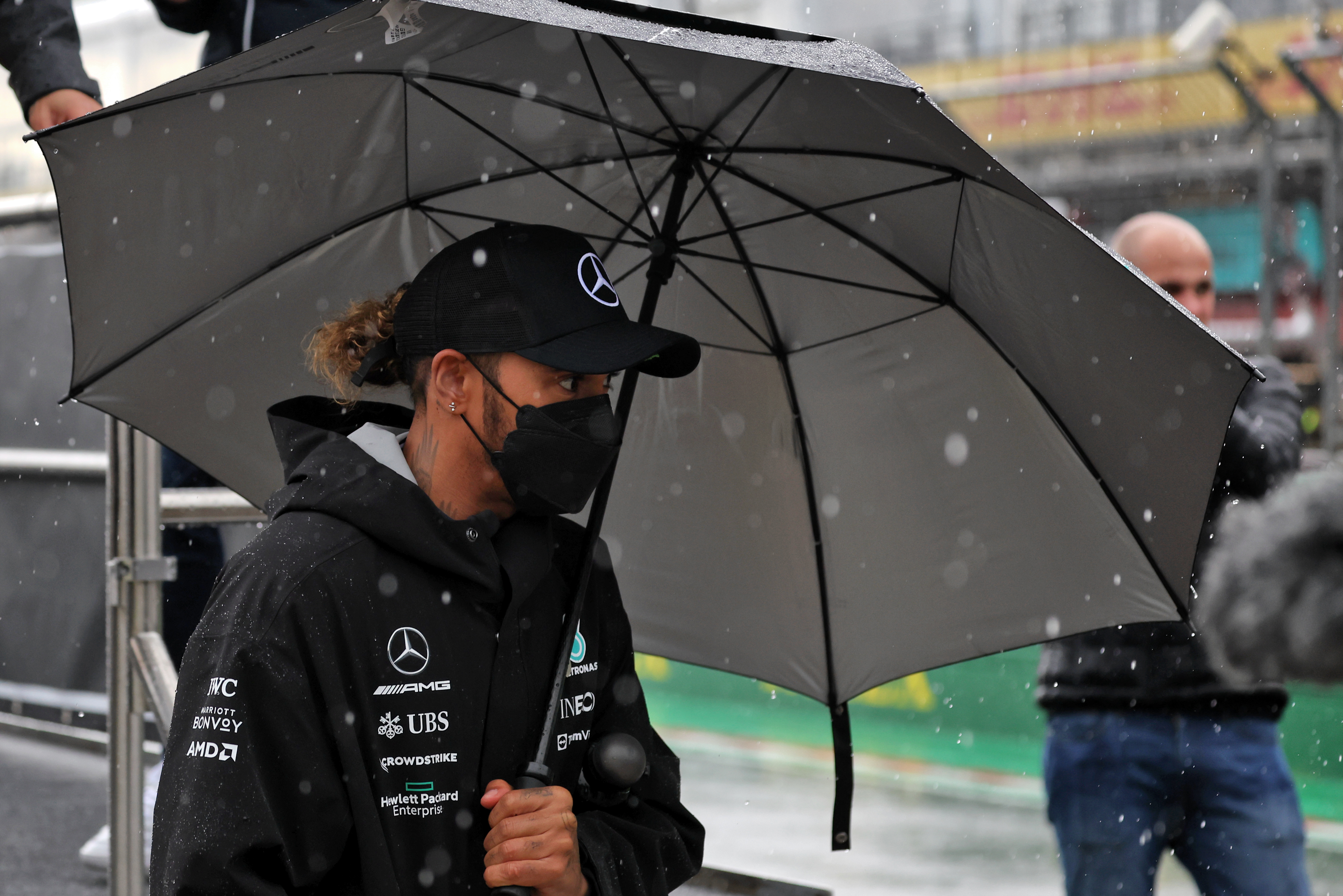 I'm not surprised some people are quickly rounding on Hamilton, although it's a shame to see it done so gleefully.
There are two things existing simultaneously here: Hamilton isn't doing as badly as some seem to be making out, and Russell is doing a really good job – maybe even handling the whole situation slightly better.
Another way to look at that is that you can acknowledge the quality of Russell's performance at Imola and his remarkable consistency in difficult circumstances, without suggesting it means Hamilton's a fraud, or he's given up, or he's sulking.
The chasm between them at the chequered flag at Imola is not what is impressive to me. That was a result of fine margins, primarily Russell having a mega first lap that lifted him completely out of the midfield group while Hamilton was stuck in a train of cars all race. And Hamilton has to take some responsibility, just like he did in Saudi Arabia.
What stands out from Russell is that in two of the four races so far, the two where Mercedes has arguably been more vulnerable, he has found ways to transform his weekend while Hamilton has struggled. He is excelling in difficult conditions and it's a tremendous boost for him to have outperformed Hamilton at any race this early in the season.
I'd just urge a bit of perspective. Hamilton's Bahrain and Australia weekend performances were superior and I don't think he's suddenly lost his mojo. Whereas some would have you believe Hamilton has just constantly been second-best.
Let's give Russell credit
Matt Beer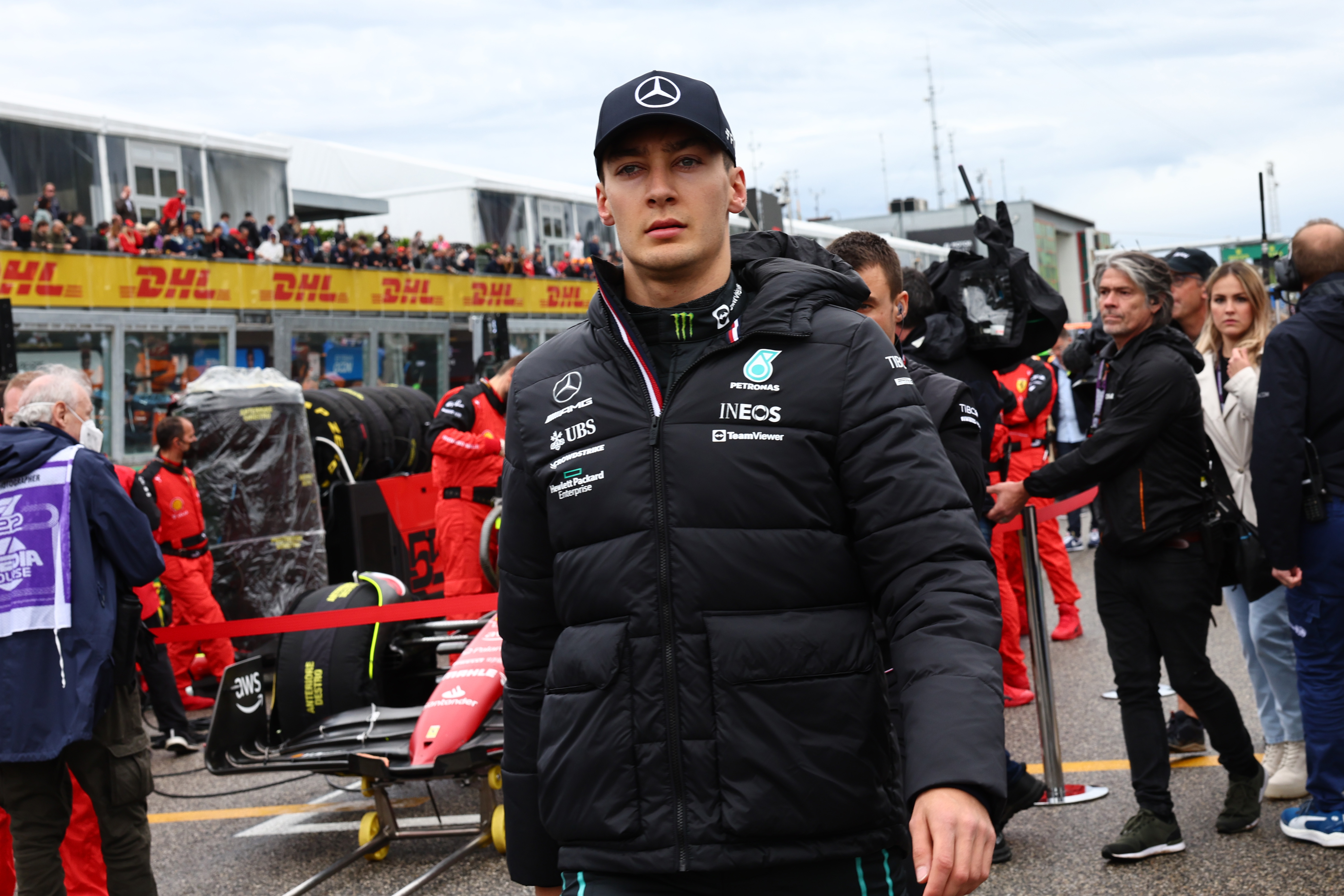 The level of bitterness around the 2021 F1 title fight adds a bit of tension to the conversation over Hamilton's 2022 performances, as some of those who delight in his current struggles are going too far.
But that shouldn't mean we can't debate the facts, and while circumstances have exacerbated Hamilton's problems and amplified the gap to Russell in multiple races, the championship table is a pretty straightforward statement.
I thought Russell would impress at Mercedes, but had absolutely no expectation whatsoever that he'd been comfortably ahead of Hamilton in this championship at this point in the season or would finish ahead so often. Three was probably roughly the number of defeats I imagined Russell inflicting on Hamilton all year, not already.
Coming straight from one of F1's most intense and mentally punishing title fights into a massively less competitive car would have an effect on anyone. That doesn't mean Hamilton's been 'found out'. It doesn't mean he's not trying. It might mean that, just subconsciously, it's harder for him to access and execute every last bit of his potential at the moment. It's fair to acknowledge that he might not be at his best right now, without using that to dismiss his entire career to date.
And let's make sure to give Russell due massive credit. In career terms, he has more to lose than Hamilton from Mercedes nosediving now and it must be at least a little crushing for his big break to turn out like this so far. What he's producing in the circumstances is outstanding.
Flashes of Ricciardo/Vettel
Hannah Prydderch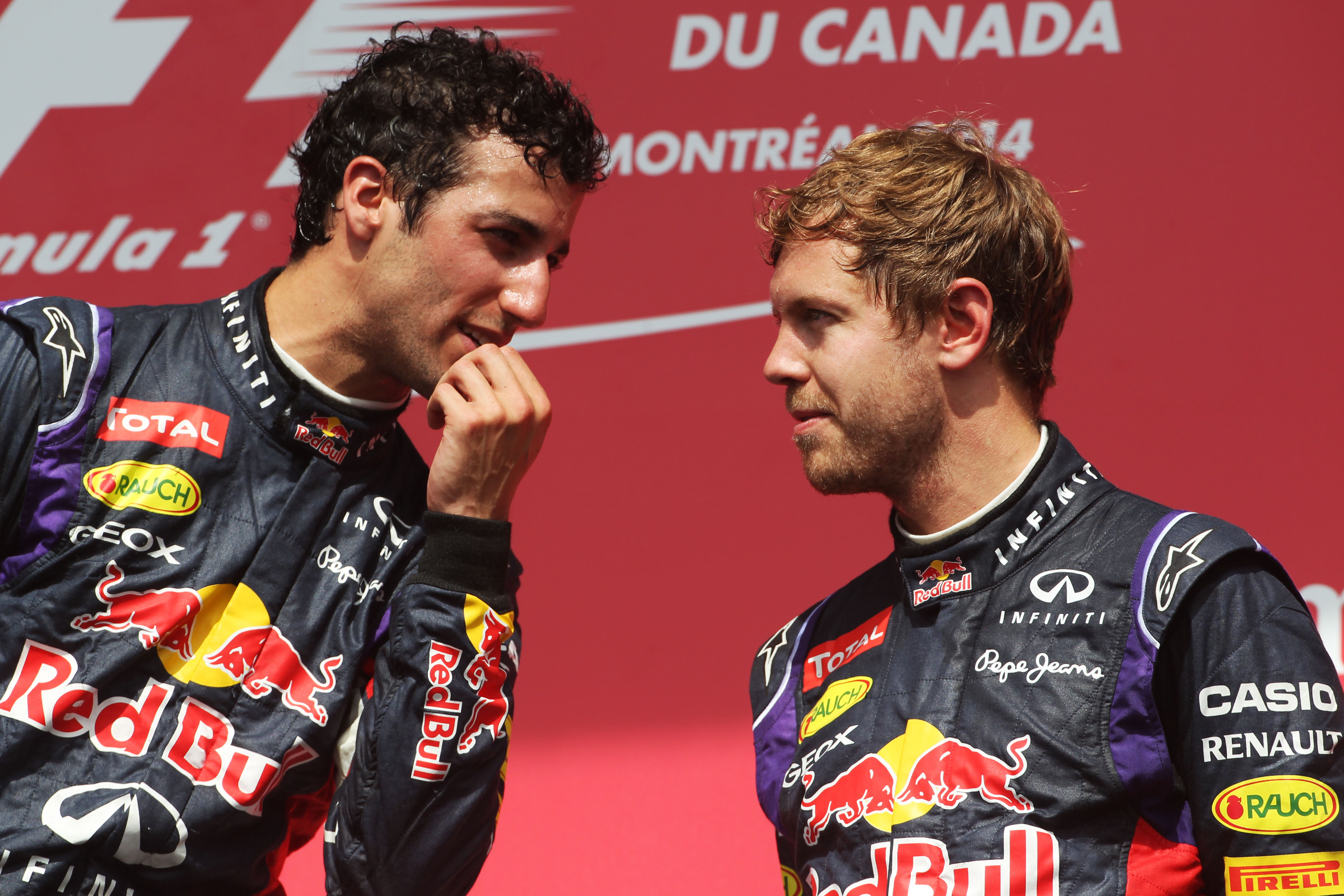 To put it simply, everyone loves an underdog, very few love a top dog. When the slightest weak spot appears, people are prepared to pounce and in an age of increasingly polarised F1 fans, Mercedes' struggles exacerbate any differences in performances.
It's all too familiar to Sebastian Vettel and Daniel Ricciardo at Red Bull in 2014: the experienced, multiple world champion who had shaped a team around him vs the up-and-coming talent finally getting a shot at the top.
Russell/Ricciardo's consistent and impressive performances in a car far inferior to previous seasons were a combination of their undeniable talent, a lack of previous reference points to the older cars and a need to adapt quickly to earn their place.
While they could learn as they go and risk a few off-days, Hamilton/Vettel were effectively being forced to go against behaviours that were second nature to them, a difficult thing to do especially if you don't trust the car underneath you anymore.
F1's such a fast-moving sport that narratives can change overnight. If Hamilton beats Russell in Miami, the attention will probably swing elsewhere.
Rather than this being Hamilton's problem, it's Mercedes' responsibility. Perhaps its biggest failing was a lack of imagination – being unable to plan for a future where the team and its seven-time world champion weren't the dominant force and underestimated its rivals before it was far too late – a precedent it should have remembered from Red Bull.