Max Verstappen and Red Bull grabbed the lead of both Formula 1 world championships as a Spanish Grand Prix 1-2 for Verstappen and Sergio Perez coincided with Charles Leclerc suffering an engine problem that took his Ferrari out of a clear lead.
But Verstappen's route to that win included a trip through the gravel, DRS problems that prompted radio anger and the deployment of team orders that left Perez disgruntled.
Our writers give their thoughts on the latest twist in the 2022 title fight.
RED BULL STILL NEEDS TO GET ITS HOUSE IN ORDER
Scott Mitchell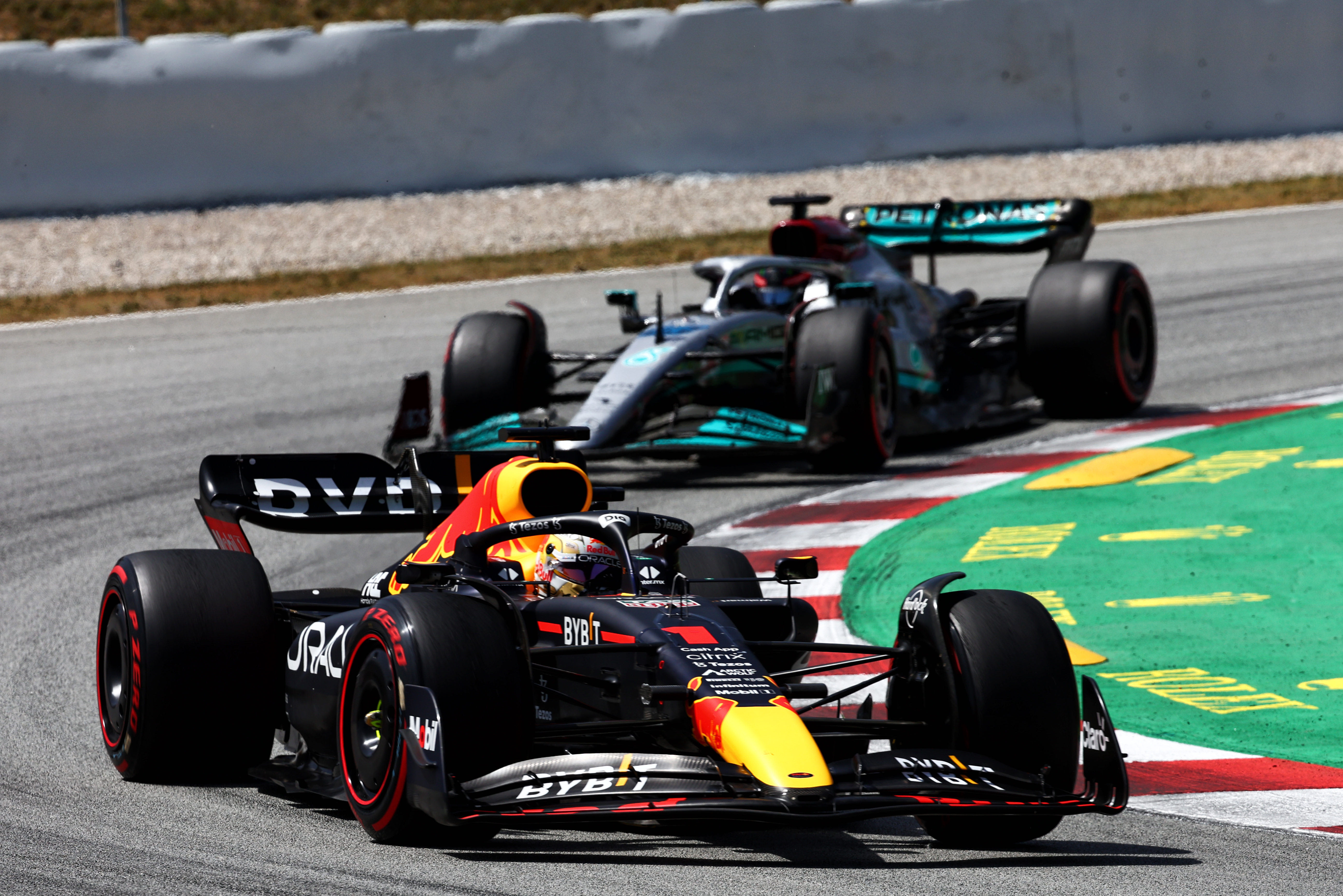 I know how this will sound, pointing out problems for Red Bull when it's just bagged a 1-2 and Ferrari's lead driver retired, but Red Bull and Verstappen will know they had a very handy reprieve in this race. And that the standard still needs to be raised.
The race was going away from Red Bull. Verstappen had gone off through the gravel after getting caught out by a gust of wind at Turn 4 then a DRS problem sparked obvious anger from the world champion.
Verstappen had already suffered an annoying DRS issue in qualifying that ruined his final run, and while he felt he'd have still lost pole to Leclerc anyway he was lucky it didn't cost him any more places on the grid.
Changing the DRS actuator overnight did not solve the problem and Verstappen's frustration boiled over several times on the team radio.
It follows Verstappen's declaration in Miami that its weekends are too "hit and miss". And this a problem for Red Bull, one it still needs to get on top of but can at least do with the luxury of a points lead.
Red Bull needs to make its life easier. These situations rarely bring out the best in team or driver. All they do is inject tension into situations that are already high-pressure and that can take a toll on even the strongest working relationships.
PEREZ HAS NO CAUSE TO COMPLAIN
Gary Anderson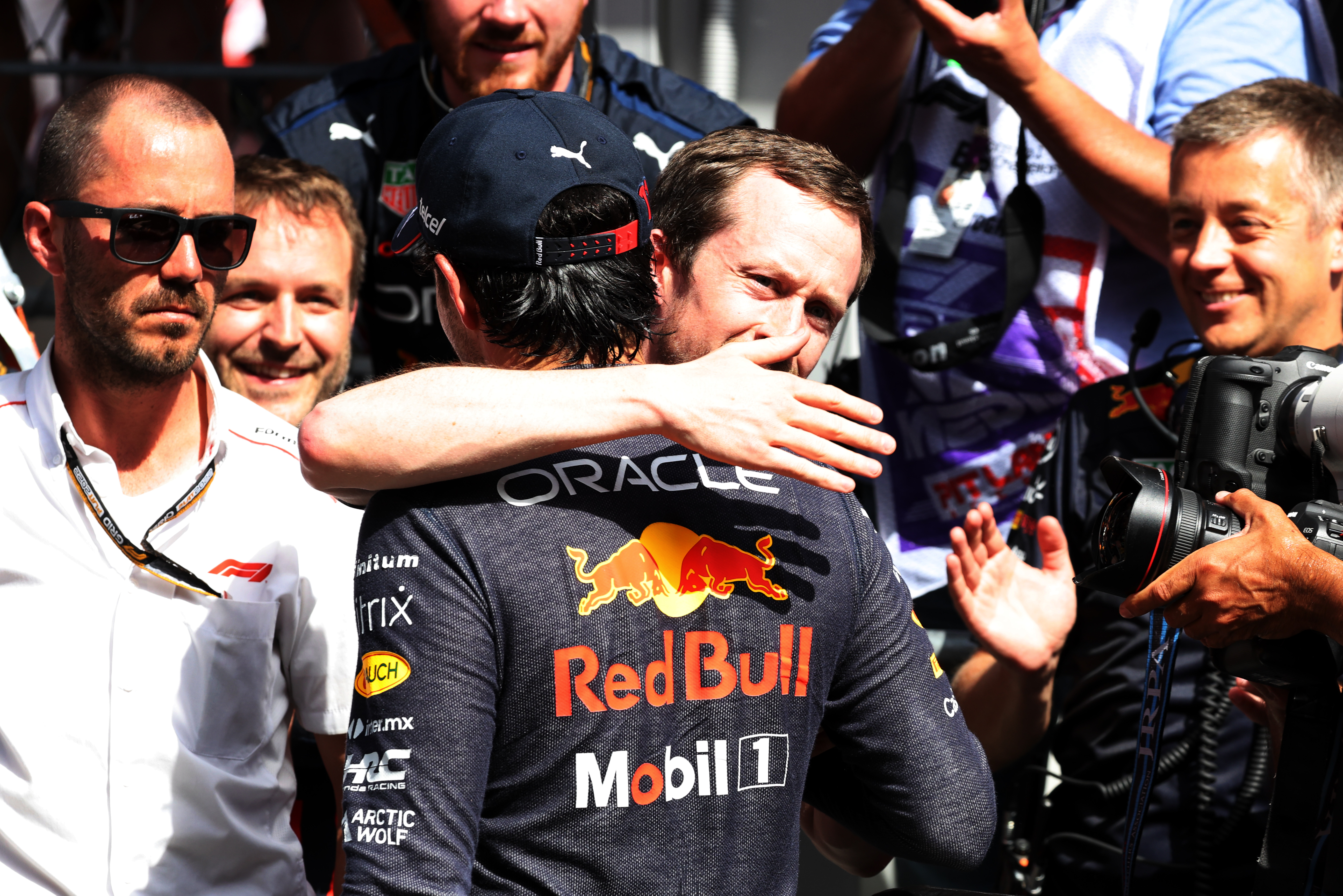 Sergio Perez wasn't as happy a camper as I think he should be after finishing second to Max Verstappen.
But over Perez's time with Red Bull Verstappen has shown that he has the upper hand both in qualifying and the races so I think Perez should consider himself lucky to have one of the most coveted seats in F1.
Yes he had what I would call an outside chance of the race win today but Max had his small off at Turn 4 and after that inconsistent DRS problems which cost him time but more importantly didn't allow him to make the positional progress he should have.
It's not the last time Perez is going to get this call from the pits: 'Checo, Max is faster than you'.
Obviously it was Leclerc's power unit problem which ultimately lead to his DNF that meant Verstappen has now taken the championship lead but it's not just because of this one DNF for the Ferrari. Verstappen has had his fair share of reliability problems and over the season this normally balances itself out.
Overall this was a great race especially when you considered it was Barcelona, which is normally a snorefest. It does show that multi-stop races do add to the show – you can achieve a good result from various different strategies.
And just a quick PS: it's good to see Mercedes being in a position to spice up the battle at the front.
FERRARI'S BRAVE FACE IS JUSTIFIED
Matt Beer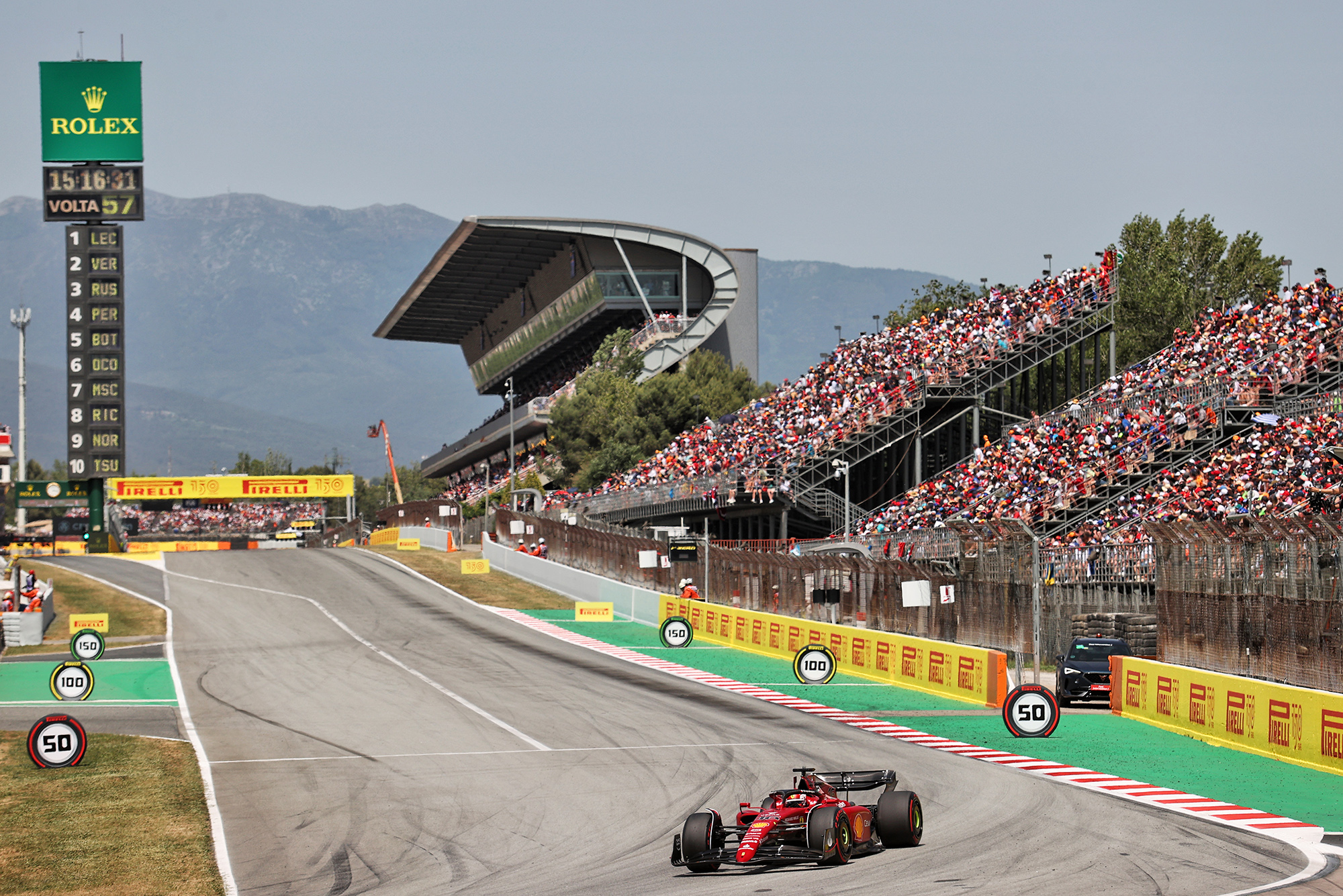 "In those moments I believe that there's nothing else I can do apart from looking at the positives and there are plenty this weekend."
Charles Leclerc's Sky TV interview during the Barcelona race was remarkably perky considering he'd just retired from a comfortable Spanish GP lead and could see he was consequently about to lose the world championship lead to Max Verstappen on a day when he'd looked certain to steady Ferrari's recent title fight wobble and regain some of his advantage.
But it didn't feel like a strained attempt to put a brave face on a massive blow, and neither did team boss Mattia Binotto's similar comments.
Yes, this was 25 points squandered and this is far too close a championship fight for that not to hurt. The constructors' championship lead has been lost too, and Sergio Perez is currently proving more useful to Red Bull than Carlos Sainz is to Ferrari.
But the positives Leclerc highlighted are real. The race pace and tyre management weaknesses that contributed to Ferrari's recent defeats appeared resolved in Spain. That bodes extremely well. Red Bull may have taken a 1-2, but its journey to it was pretty fraught. Ferrari is actually right to stay positive about a day that looks on paper like a total disaster.
MERCEDES COULD PUNISH RED BULL/FERRARI ERRORS
Josh Suttill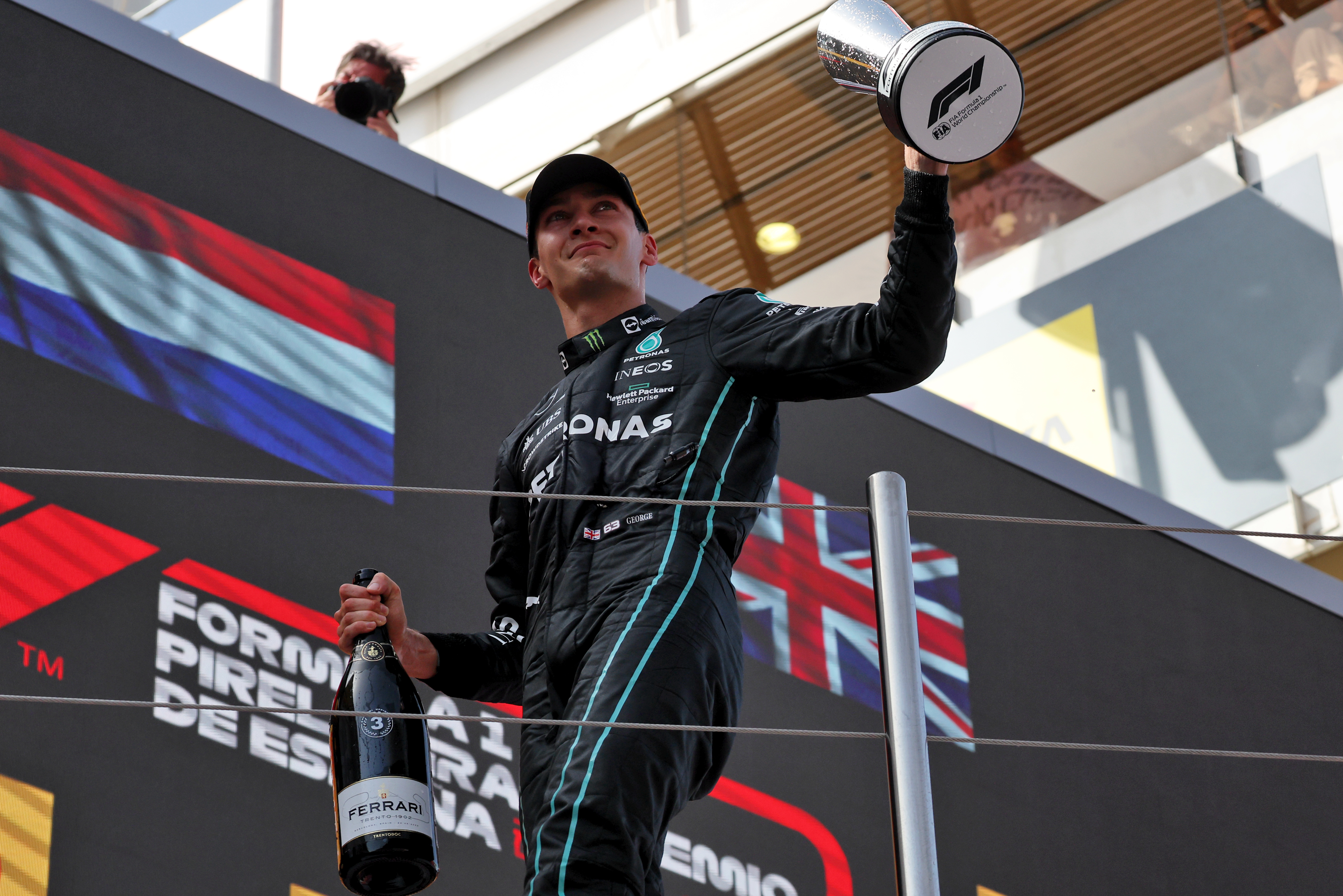 If Mercedes is joining the fight at the front, then Red Bull and Ferrari might rue their respective reliability problems in the early part of 2022.
Whether it's Verstappen DNFs in Bahrain and Australia or Leclerc's terminal Barcelona woe, we've already seen reliability play more of a role in this year's title fight than any other for quite some time.
Mercedes clearly isn't without reliability issues of its own – as its cooling dramas showed – but it has suffered from considerably fewer problems this season and that will make it a threat if the pace of its car improves enough.
That supreme reliability and solid race execution (from driver and team) is reflected in the drivers' championship as George Russell is only 36 points behind leader Verstappen, and is ahead of Ferrari's Sainz. That gap should be much bigger given how much Mercedes has struggled with its W13.