Ferrari's Formula 1 title hope Charles Leclerc gained six points on Max Verstappen in the British Grand Prix – but also had to beg for team orders when behind slower team-mate Carlos Sainz and was left out on old tyres for a late restart when leading.
So while Sainz won on a day when Verstappen finished a hobbled seventh, Leclerc ended up down in fourth place.
Has Ferrari just done its championship bid huge damage? Or is that too harsh a verdict given the situations it found itself in?
Here are our writers' thoughts:
Ferrari got this wrong from the outset
Edd Straw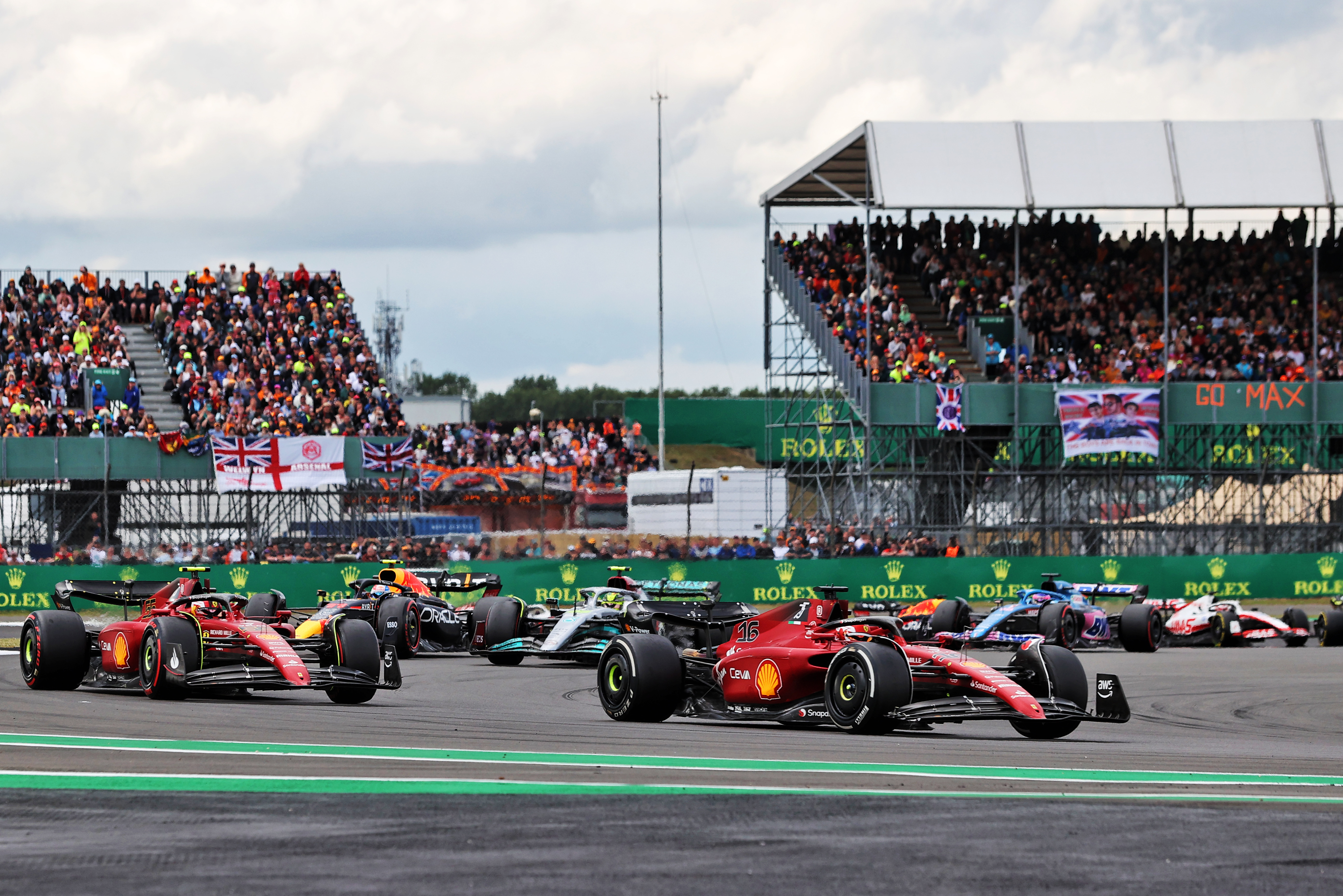 Ferrari was flat-footed in terms of the way it ran the race team-wise from the moment the quicker Leclerc was caught behind Sainz early on.
Then, it would have been logical to make the swap and let Leclerc make the most of his pace. Given the race situation and Leclerc's status as its title shot, it was a logical thing to do. There was the old paralysis in the hope the situation would resolve itself.
The drivers were later made free to race at a point when they were close to falling out of win rival Lewis Hamilton's pit window, which could have been costly.
The safety car pitstop was an unfortunate situation. Ferrari had to leave one car out there so it was logical to leave Leclerc out and pit Sainz to cover Hamilton. But again the lack of control showed given Sainz rejected the team's request to hang back at the restart.
Regardless of the whys and wherefores of that, if that's going to be your approach, you need to know it's cleared with both drivers as a general principle they carry into races for such a scenario – as you need to know either would be happy with such an idea.
Safety car choice looked acceptable in the moment – but not now
Scott Mitchell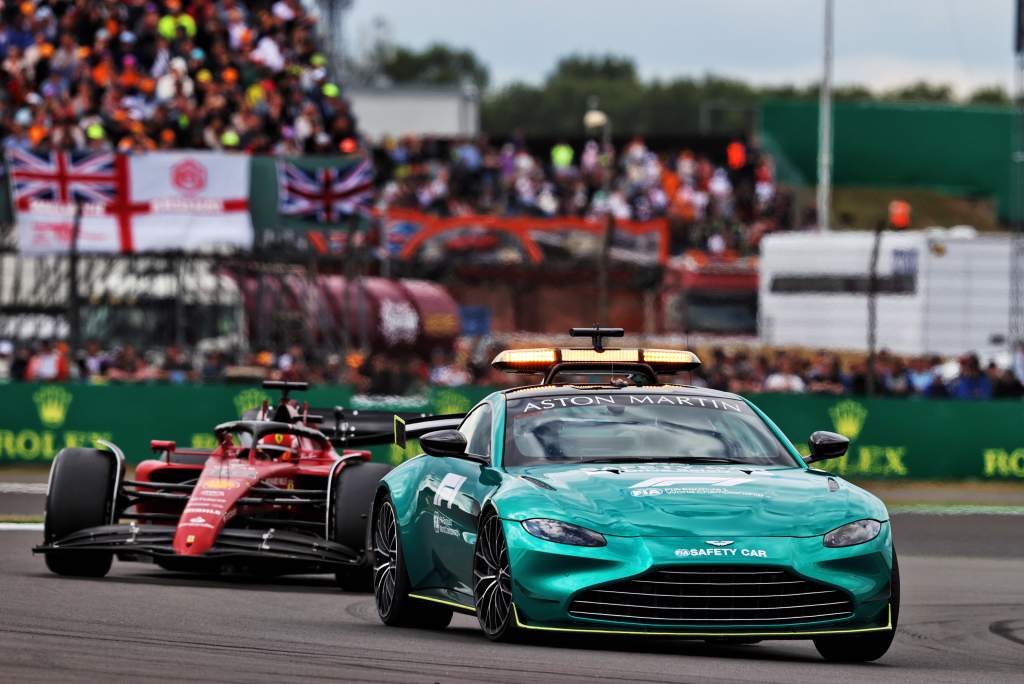 Ferrari had to leave one car out to cover Hamilton, just in case circumstances changed in a way that prevented the race from properly resuming – or resuming for such a short time that the car on old tyres could hang on.
Whether it was right to make Leclerc the sitting duck… it was hard for me to say at first. Any race leader isn't going to want to forfeit track position and the lead car has to be given priority.
I thought Ferrari might – just might – have based it all around Sainz acting as rear gunner. But when he went rogue, demanding to be allowed to attack Leclerc, that made Leclerc more vulnerable. And Ferrari doesn't seem to have a huge issue with that.
So… having initially given Ferrari the benefit of the doubt, I'm not convinced. I think it was blinded by track position for Leclerc and didn't factor in the circumstances. Clearly Leclerc couldn't win that race from the lead on hards. Maybe Sainz could have.
Regardless, Ferrari did win the race – but the championship protagonist has lost out.
This was typical Ferrari
Gary Anderson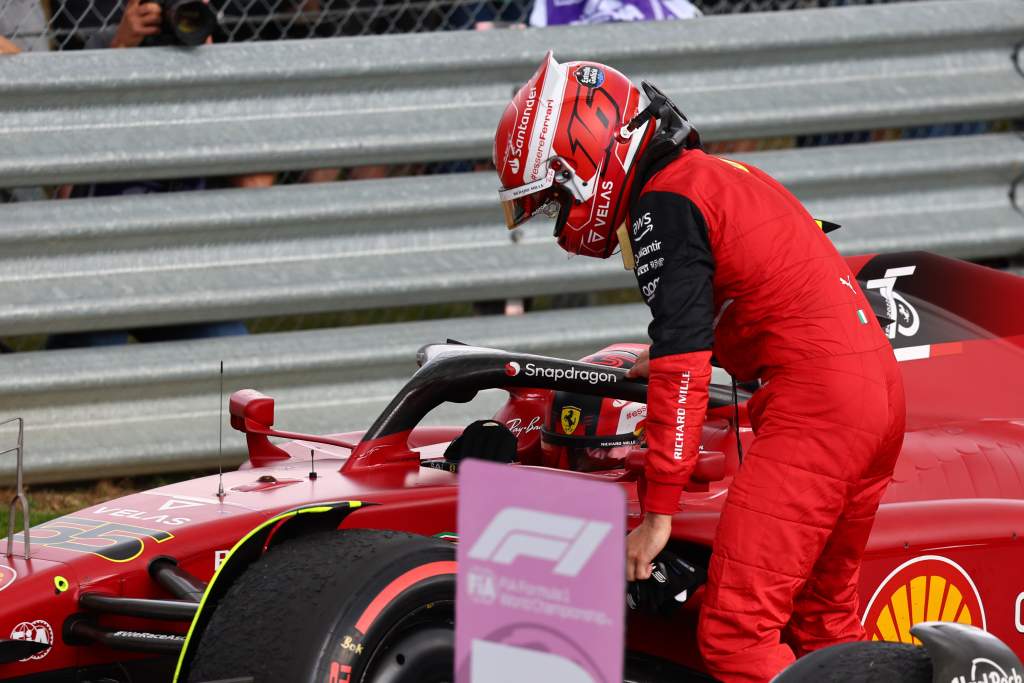 Ferrari is always too slow to react to a situation when it comes to strategy.
It was very lucky for the team that Sainz was on top of the situation after the final stop during that safety car period and rejected the demand to hang back and protect Leclerc.
Otherwise it if had been left up to the team, Ferrari would have thrown away a race win.
Ferrari massively compromised Leclerc
Valentin Khorounzhiy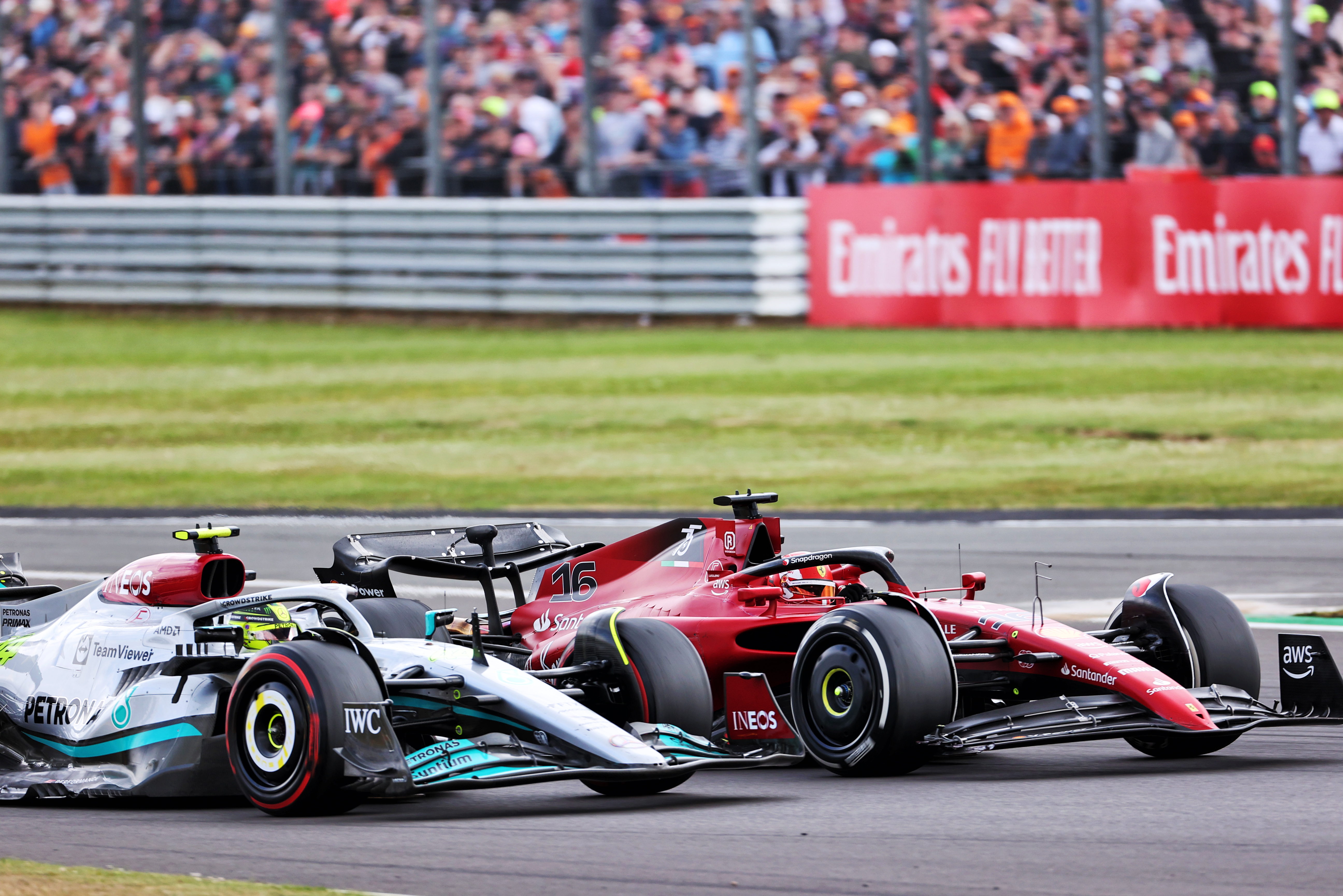 This isn't Monaco. It's Silverstone. Pit them both.
Ferrari was handed a phenomenal opportunity to eat into Verstappen's championship lead, and it did so with the wrong car, while further alienating a driver already at his wit's end over his F1-75 repeatedly failing him.
This was utterly bewildering.
There was no excuse not to pit both Leclerc and Sainz. In fact, Ferrari could've tried to switch Leclerc's front wing if it wanted – it was a safety car period and there was daylight to Sergio Perez!
If Hamilton stayed out – he would've – it clearly wouldn't have mattered. It's like Ferrari did no practice running whatsoever to assess the relative pace of the compounds.
You just don't do this to your flagship driver. Or maybe you do – but then you lose championships.
That pit call made no sense
Glenn Freeman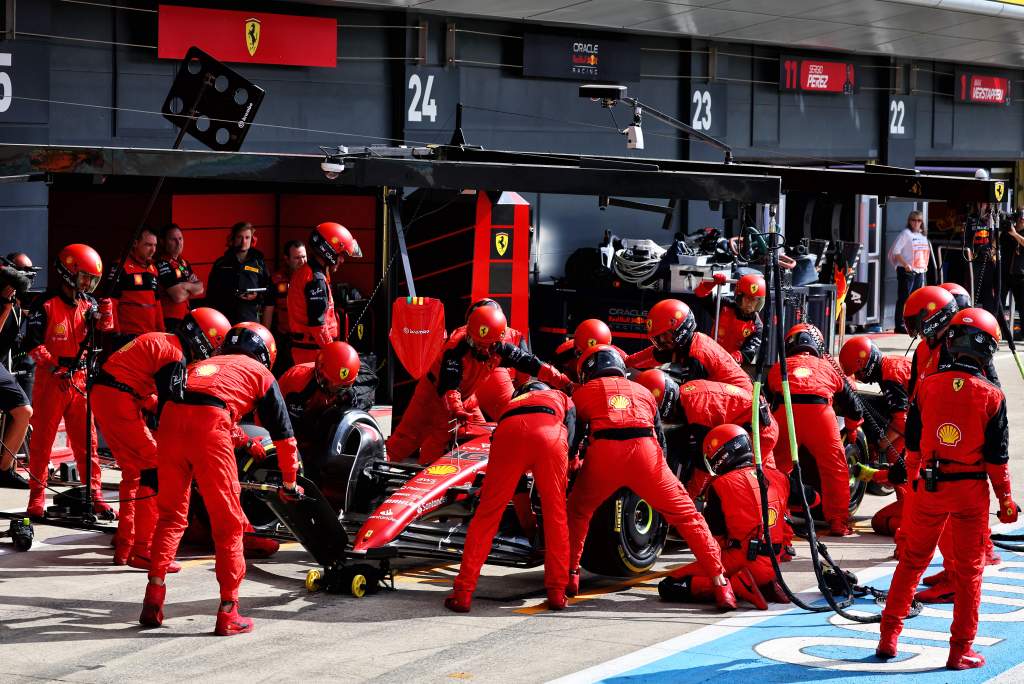 As someone who covered Sainz's championship-winning Formula Renault 3.5 season that propelled him to an F1 drive, I'm delighted to see him become an F1 race winner at last.
But Ferrari's strategy was puzzling. Of the three main options it had available when the safety car was called (pit Leclerc, pit Sainz, or pit both), it feels like Ferrari picked the only one guaranteed to disadvantage its title-challenging car.
Leaving Leclerc out on used hard tyres – with front wing damage he'd had all race – guaranteed he would be a sitting duck on the final restart.
Surely if Ferrari wanted to leave a car out during the safety car to maintain track position, it would have made more sense for that to be Sainz's undamaged car.
Plus, overtaking isn't that difficult at Silverstone. So Ferrari could have pitted both cars, and if Hamilton stayed out, then surely two F1-75s could find their way past a Mercedes on used, harder tyres.
Ferrari is up against a rival in Red Bull that will throw everything at its lead driver's championship bid. Even its hesitancy to switch Sainz and Leclerc earlier in the race suggests it either doesn't believe in adopting the same strategy, or after so many years criticism for its willingness to use team orders in the past, is it afraid of doing it now?
Leclerc deserves so, so much better
Matt Beer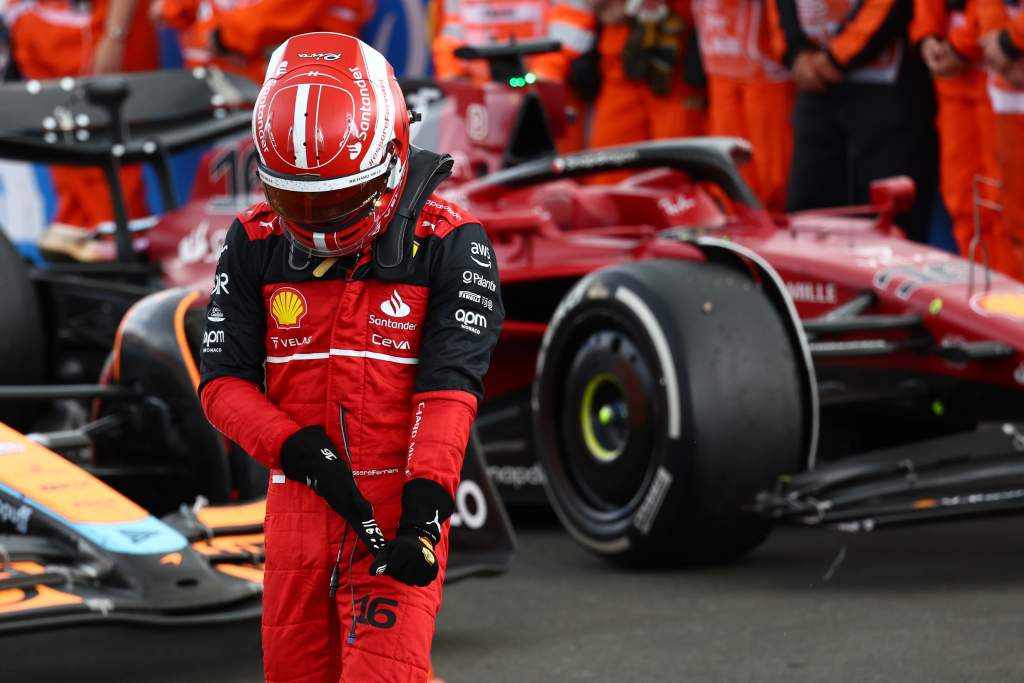 The late-race moment when Leclerc – on much older tyres, and surely knowing it would soon be futile, and carrying front wing damage – repassed Hamilton's fresher-tyred Mercedes around the outside of Copse (of all places) was utterly phenomenal. Up with Fernando Alonso's 130R outside-line pass on Michael Schumacher in the 2005 Japanese GP as a moment making clear that a driver is one of the absolute greats.
It was yet more evidence of the absolute class that Leclerc is. And of what Ferrari is wasting by currently proving so spectacularly incapable of giving him the fairly basic resources he needs to win a title with its very quick car.