Laptimes can mislead you in Formula 1 pre-season testing so one thing we like to trust is the behaviour of the car on track.
That's why The Race always makes an effort to spend time watching the cars trackside to get to know their traits and characteristics better.
While the normal caveats apply in terms of differing conditions, runplans, fuel loads and tyres – and usually we only see consequences of car behaviour (good and bad!) rather than the causes – you can build a consistent picture of the way a car works by watching at regular intervals through the week.
After trackside stints across all three days, at different times and vantage points, here's our rundown of what the class of 2023 looked like on track, taken in reverse order of fastest lap.
ALPINE – HIDING ITS SPEED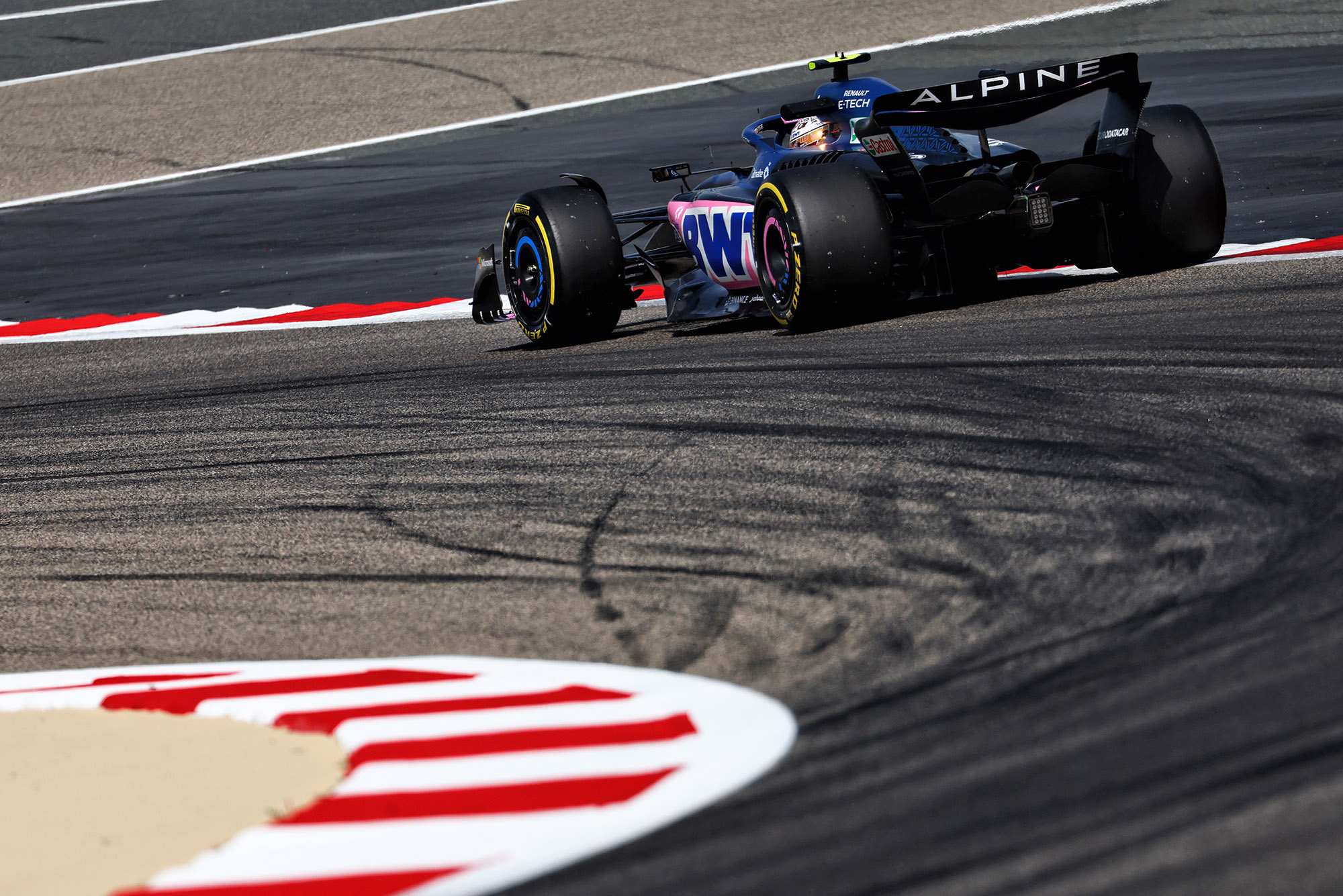 While there were moments when the drivers appeared super-committed at corner entry, that was perhaps an impression that owed more to a relatively stiff set-up than stunning speed. Generally, the Alpine kept a low profile on the timesheets, but it was generally a car that looked decent on track.
There were a couple of occasions when it seemed a little hesitant on turn in but that was perhaps explained by heavier fuel loads. And the moments when it looked sharper, even though the pace wasn't there, perhaps hinted at bursts of pace that weren't reflected in the laptimes.
It didn't look quite as impressive as the Aston Martin, but it also looked consistently more gently used than that car was.
Amid all of that, the hints are there of a well-balanced car that could be genuinely quick once it unleashes its speed.
Certainly by the end of the test its behaviour on longer runs looked predictable and controlled.
WILLIAMS – BETTER BUT STILL WEAK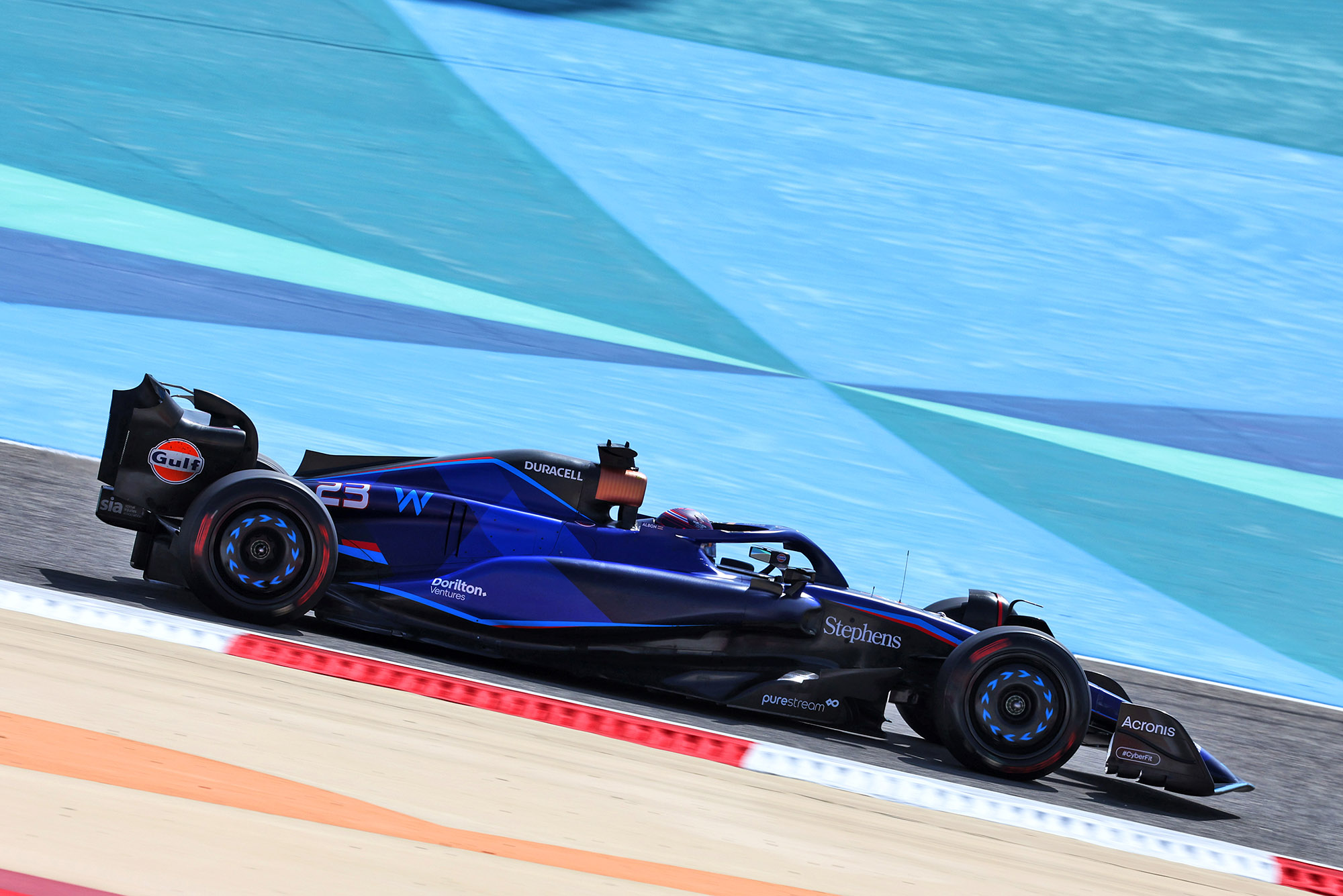 Compared to a year ago the Williams seems to be a lot more compatible with the dynamics of turning and braking at the same time, but it is still weaker than probably any other.
Unsurprisingly rookie Logan Sargeant needed to build a bit of confidence and familiarity initially, which meant he looked a bit disjointed through Turn 10 and prone to a little lock-up.
The car still seemed a little hesitant by the end of the test in Alex Albon's hands, and showed signs of breaking traction too. In that regarded, it exhibits all the signs of a design that works well enough, but that simply lacks downforce. That at least makes it a solid platform to build from.
M
c

LAREN – UNCONVINCING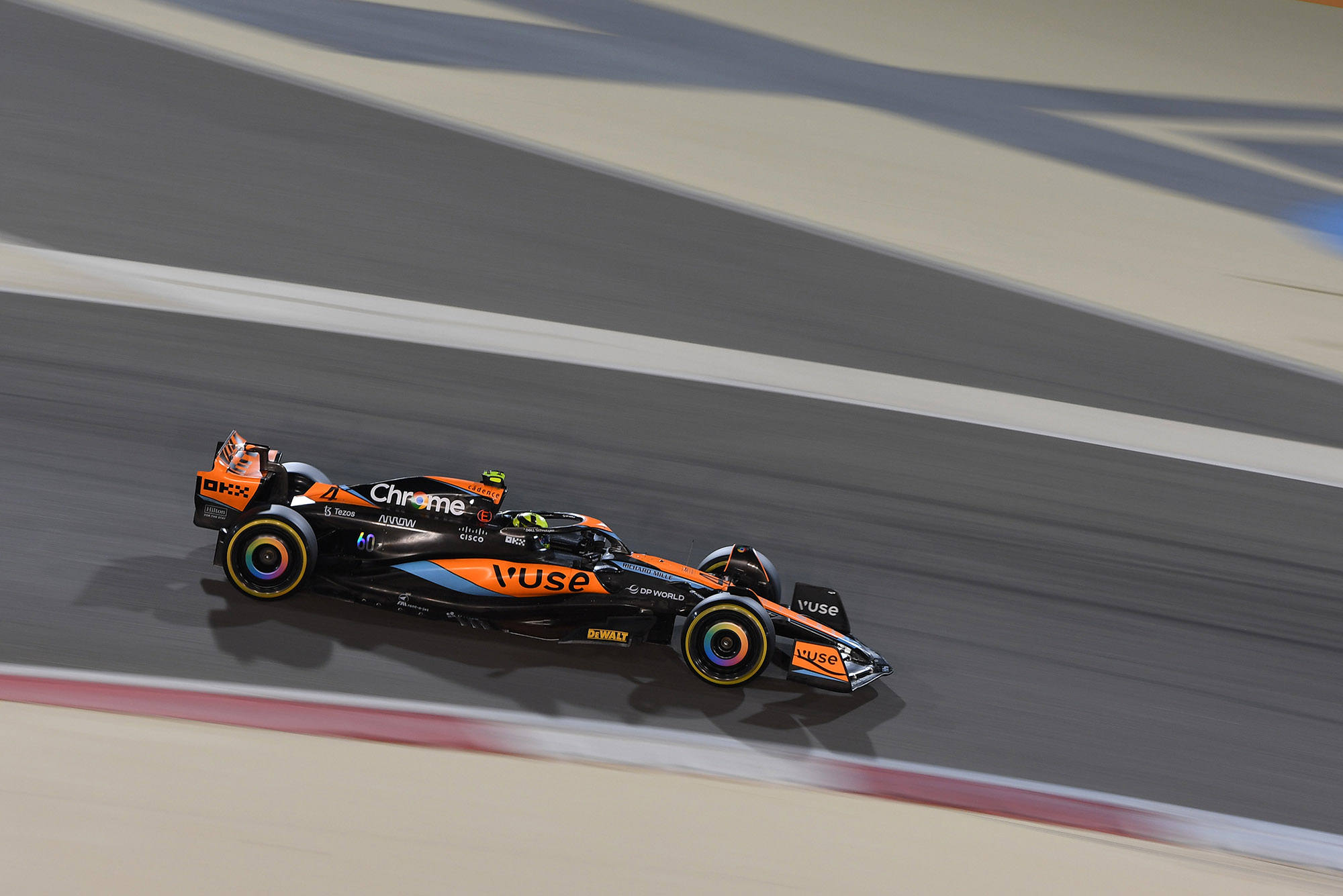 The McLaren started off unconvincing and finished the test having not made a strong case for that impression to be revised.
While not terrible, it seems to require a little more coaxing into the corner – including at times an earlier turn-in at Turn 11 than some – and offers an unpredictable response in terms of the through-corner balance.
The rotation and change of direction was not as convincing as other cars. This seemed to be exaggerated by fuel loads until the final day when even the car's better moments exhibited the same kind of hesitation.
While Oscar Piastri could be forgiven for still trying to wrap his head around such an experience, the fact Lando Norris did not look at one with the MCL60 showed its true nature.
Significant improvements were made throughout the test, but it looked like the last car you would choose to have a few laps in with hints of the knife-edge characteristics that made the 2022 car so difficult.
It's not that it's a bad car, it's just not a very good one.
ASTON MARTIN – AGGRESSIVE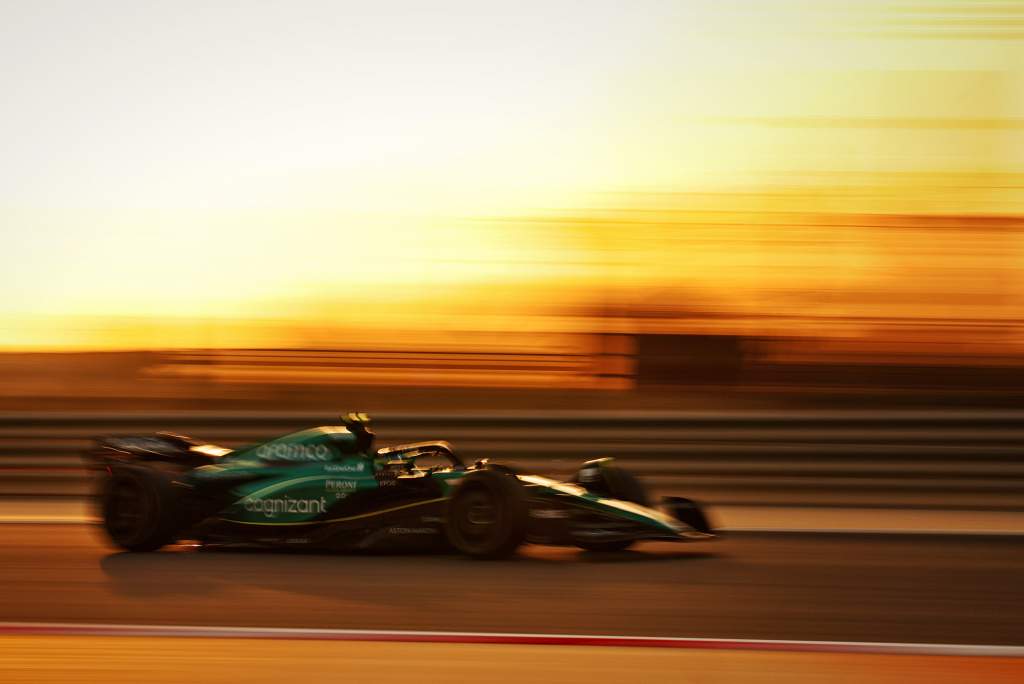 Of all the cars running during the Bahrain test, the Aston Martin had the most aggressive body language. Or at least, it certainly did when Fernando Alonso was at the wheel.
But while Alonso is capable of manhandling a car to a decent laptime, he seemed to be working with the AMR23 rather than wrestling with it – introducing it to the corner rather than hustling it even when pushing. And most impressively the car responded.
One thing that stood out through the opening sequence was how neatly Alonso could slow the car down and rotate it sharply at the apex of Turn 1 to have a better line through Turn 2.
And at Turn 10, he would often arrive pushing hard enough to make you question whether or not he'd make the apex, so it looked genuinely impressively under braking scrubbing off all that excess speed.
Arguably, no car other than the Red Bull looked more consistent and stuck to the track, all of which bodes well for Aston Martin's 2023 campaign.
HAAS – NO OBVIOUS VICES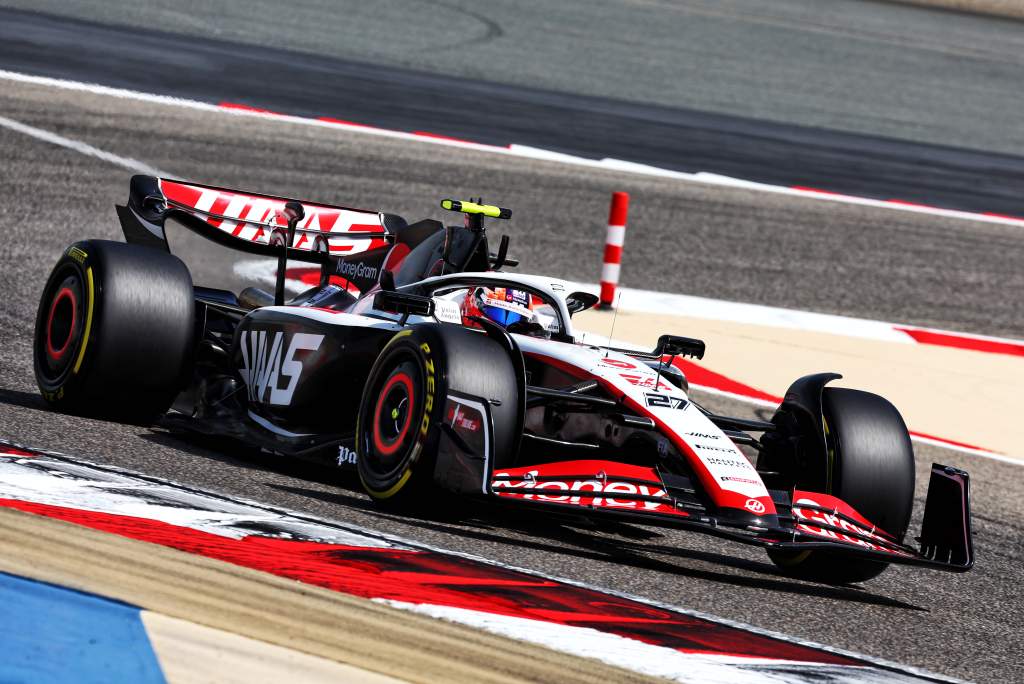 At low-speed corners like Turn 1 and Turn 10, the Haas seemed consistently decent throughout the test. It has no obvious vices, save for a little bit of understeer – but not to a particularly troubling degree.
At Turn 11, it seemed possible to attack the corner aggressively on the brakes. Any understeer manifested itself mid-corner, with the initial turn-in relatively positive – albeit while on a long run when the front end was not being pushed right to the limit.
The Haas doesn't catch the eye even like the Alfa Romeo did on softs late on day three, but it looks devoid of the kind of problems that would occasionally trip up the likes of McLaren or Williams. Middle of the road sounds boring, but at this point it is not a bad place to be.
ALPHATAURI – FOUND ITS FEET
The AlphaTauri started the week looking ungainly, with some low-speed understeer that was worryingly reminiscent of a key 2022 weakness.
It lacked the front-end bite of the leading midfield teams but was at least devoid of any obvious crippling weaknesses – the AT04 was never catching the eye with a dramatic error.
Improvements seemed to unlock a little more pace on the final day, although really the car needed softer tyres to start to exhibit body language as impressive as the others.
Watching it long-running on the final day, even in the quicker stuff there was a hint of understeer but without the struggle for grip that sometimes blighted last year's car.
FERRARI – VERY WELL-BALANCED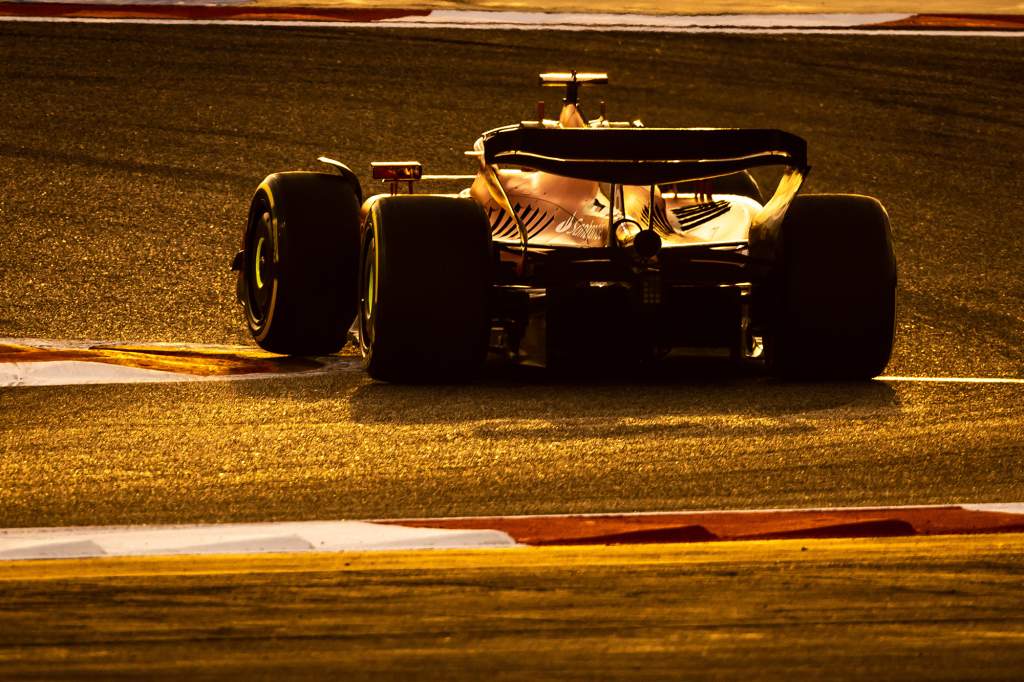 By the end of the test the SF-23 had been tuned into an extremely consistent car, which seemed like good progress from a starting point with a bit of low-speed understeer.
Watching it looking backwards to Turn 1, the Ferrari tended to hit its marks nicely, looked good on the brakes, and had strong rotation that allowed Charles Leclerc to get the car neatly positioned for the change of direction through Turn 2.
It never really showed signs of a weak rear end there, or at Turn 10, either through any oversteer or poor traction. It just seemed rather well balanced from entry to exit.
Watching it on a race run on Saturday evening, the consistency of the car was clear. In the Turn 11 left-hander there was perhaps a tiny hint of hesitation with the rear end at some point between turn-in and apex – possibly hinting at an over-taxed right-rear, or at least one that needed to be managed – but this is the most minor of criticisms.
ALFA ROMEO – CONFIDENCE INSPIRING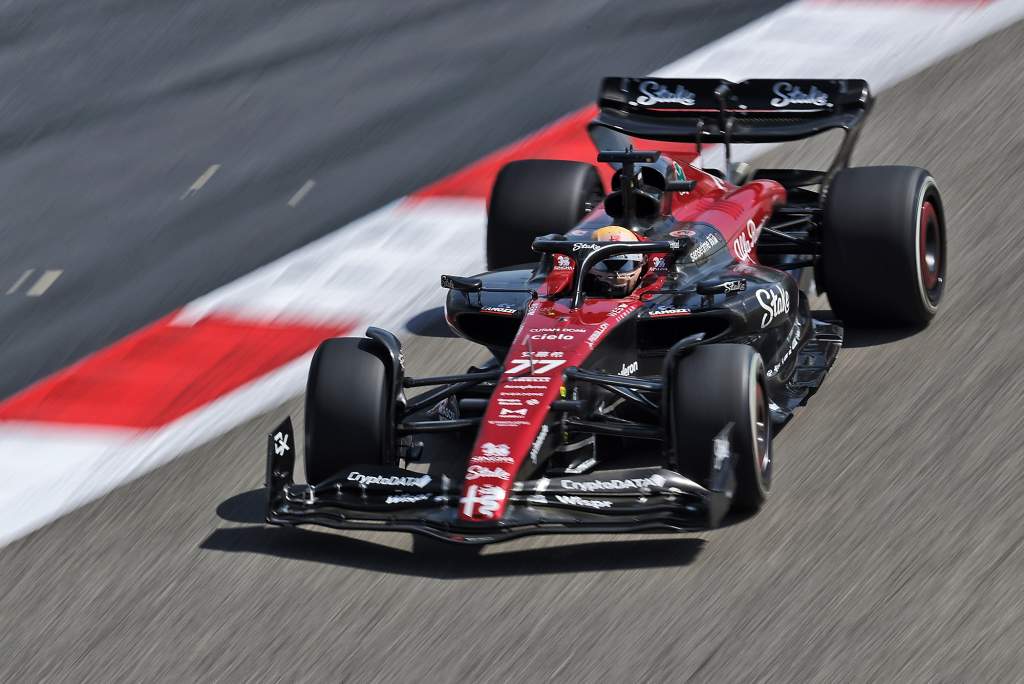 Watching the new Alfa Romeo at low-speed felt very similar to a year ago. It was never particularly problematic, looked quite compliant and had a steady through-corner balance.
In the first half of the test, some understeer seemed to creep in on the longer runs, which helped create the impression this is still a 'second half of the field' car. But it certainly looked better than the McLaren or the AlphaTauri.
On the final day, it didn't look like a stunningly fast car but it did look like a confidence-inspiring one to drive. Valtteri Bottas was able to be committed on the brakes and at corner entry without fear of the rear-end causing problems in the quicker stuff.
While there are still hints that the lower-speed corners are a greater strength, this appears to be a car that has taken a big step in the faster corners.
MERCEDES – THREE VERY DIFFERENT DAYS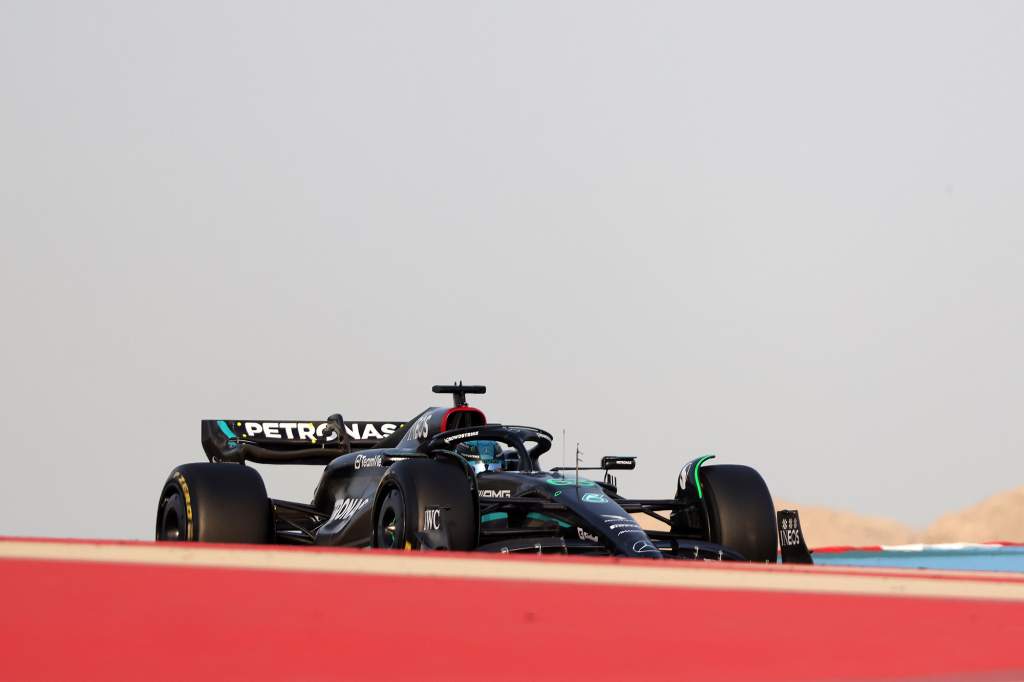 There were several Mercedes W14s on track in Bahrain.
First, there was the day-one example, which looked very lively on turn-in but without too many problems as a consequence.
Then, there was the second version on Friday, which was a stark contrast and seemingly lacking both front end and good traction at times. At Turn 10, admittedly in the daytime when track temperatures were so high, Lewis Hamilton needed quick hands on more than one occasion to deal with a mid-corner break of grip and a little slide on exit as a result.
Finally, there was the day-three Mercedes that didn't look too far off Red Bull and Ferrari, albeit still with echoes of the earlier limitations.
The car wasn't quite as responsive on turn-in as the Red Bull, and sometimes struggled more for traction, but it was at least a car you could describe as decently balanced.
RED BULL – LOOKS A JOY TO DRIVE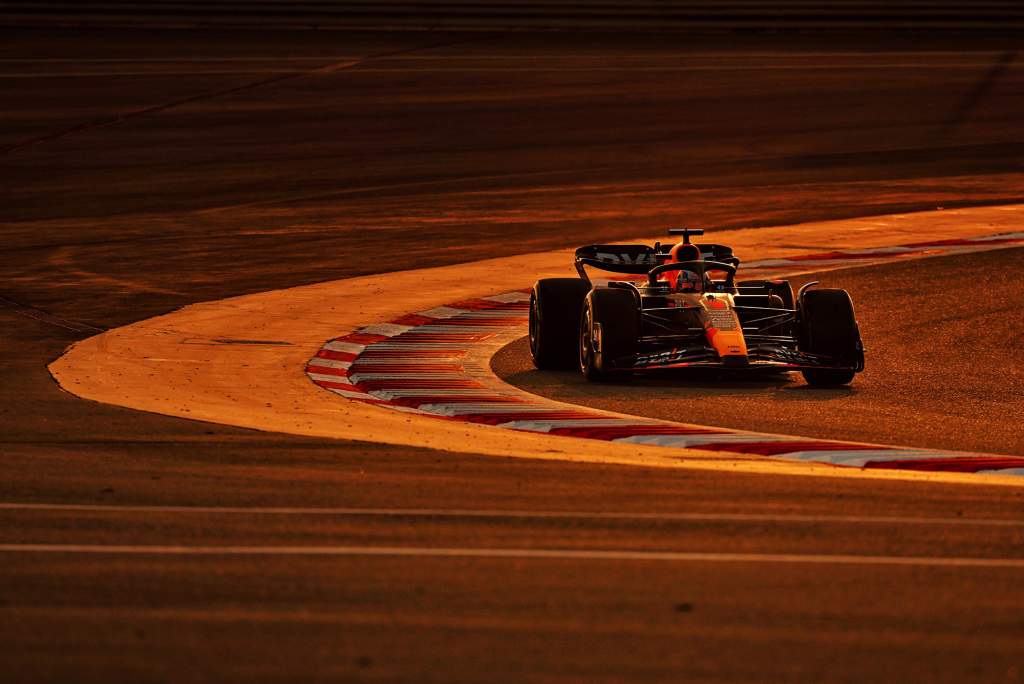 Watching the Red Bull was to experience deja vu in the most literal sense. That's because for a healthy proportion of the past dozen years, a litany of Red Bull machines have circulated the tracks of the world looking positively serene.
And serene is the right word for the RB19. While the car occasionally strayed, it spent much of the test circulating as if on rails – at least in comparison to some of its weaker opposition.
When things did get out of shape, it was more often with Sergio Perez at the wheel, including several Turn 10 lock-ups on day two as he got up to speed and one occasion on the final evening when he went wide and kicked up the dust at Turn 11.
But the RB19 could attack the corners, responded well on turn in, maintained its balance through the corner and generally performed well on traction at the exit.
When Perez arrived at Turn 10 on what proved to be the fastest lap of the test, the commitment and confidence he had was breathtakingly impressive. So much so that when he tried it again a few laps later it was no surprise that he locked up and had to abort! Even the RB19 has its limits.
While it is difficult to be certain, this car looks even better than its predecessor with an almost-imperceptible extra responsiveness that makes it look like a joy to drive.