If the fight for the 2023 Formula 1 drivers' title is to be between the Red Bull drivers – and the early signs are that it will be – it will be very different to one fought between drivers from rival outfits.
Realistically, it will most likely be straightforward. Sergio Perez is a fine grand prix driver, but he's not of Max Verstappen's calibre. Few are, given Verstappen is already well on his way to establishing himself as an all-time great and Perez's Saudi Arabian Grand Prix win, as well-executed as it was, was made possible by Verstappen's driveshaft failure in Q2.
But let's suppose that Perez can somehow find a way to make a fight of it. He will have to take advantage of the fact that being in a closed title battle – ie one in which the rest of the teams are not quick enough to get involved – allows some leeway.
When it comes to intra-team title fights, the obvious case study to reach for is Ayrton Senna versus Alain Prost at McLaren in 1988 and 1989. Those years have gained near-mythic status, but given the size of McLaren's advantage in those seasons any counter-productive behaviour didn't have a big impact on results overall.
Yet even in 1988, the cracks were starting to appear. At Monza, McLaren lost its chance of a clean sweep of wins when Senna retired after clashing with the Williams of Jean-Louis Schlesser while lapping it on the penultimate lap.
Might Senna have been more circumspect but for Prost, knowing he was going to retire, pushing him harder to consume more fuel earlier in the race and resulting in him being under late pressure from Gerhard Berger's Ferrari?
At Estoril, the race after, Prost was angry with Senna shoving him towards the pitwall at the start.
While the famous flashpoints between the pair came in 1989, it all started in 1988.
That escalation culminated in the pair colliding while disputing the lead at Suzuka in 1989 when Prost turned in on Senna, which ultimately (with the help of the stewards) cost McLaren a win. But this was a war waged in the knowledge that while one or other driver would lose the battle, the McLaren team was always going to win the war.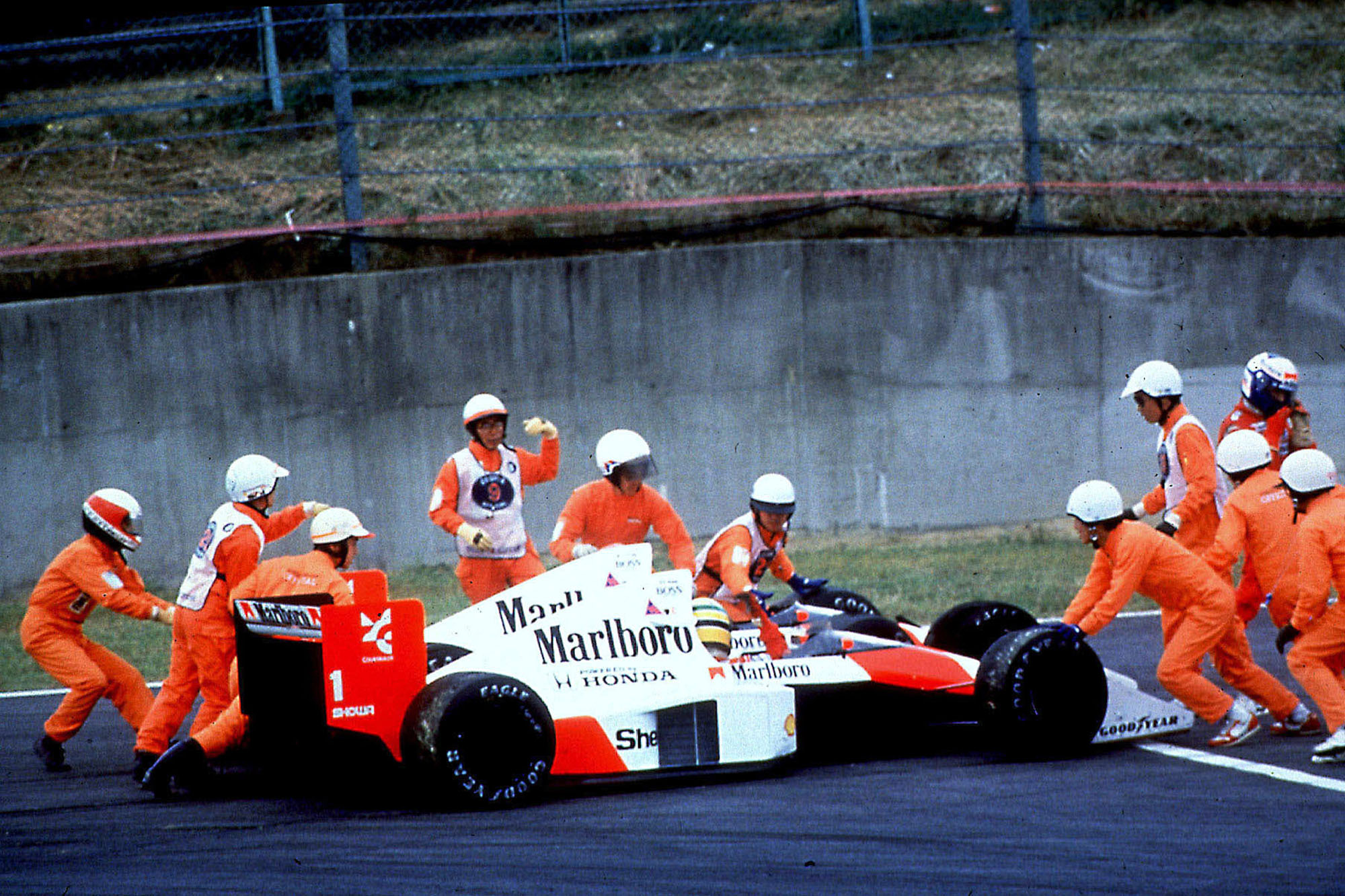 Perhaps the best parallel for the current situation is at Mercedes from 2014-16, albeit with a 'second' driver who was a bigger threat than Perez has proved over the past couple of years. Lewis Hamilton was the stronger Mercedes driver in all three of those years, but team-mate Nico Rosberg was close enough to take the title down to the wire twice – winning in 2016.
They had their flashpoints, notably the infamous collisions in Belgium in 2014 and Spain/Austria two years later. And in the 2016 decider in Abu Dhabi, Hamilton deliberately backed up the field in the hope of Rosberg being passed for second place. None of these moments were in the best interests of the team, but reflect two drivers secure in their own position trying every trick in the book to seize the advantage.
Red Bull isn't a stranger to such battles. Sebastian Vettel and Mark Webber had their incidents, particularly in 2010 and 2012 when Webber was at his best. That led to collisions and team-order controversies, which could easily have cost a title or two given the looming presence of Fernando Alonso's Ferrari. We never got to see how Vettel/Webber as an all-Red Bull title fight might have played out, though, as McLaren and Ferrari were also in the mix when Webber came closest to the crown in 2010 and 2012 was mainly Vettel vs Alonso.
The tension surrounding Red Bull's management of the closing stages of the Saudi Arabian Grand Prix had echoes of this era, with Verstappen clearly wanting a run at victory and Perez suspicious of his team-mate – especially when it came to the fastest lap point.
For an example of a time such a rivalry was counter-productive, you only need to look to 1986 when Williams duo Nelson Piquet and Nigel Mansell did battle. They took points off each other, often made life difficult for the team and Prost was able to nick the title in an inferior McLaren. That was a situation that was doubly complicated by Frank Williams suffering life-changing injuries in a car crash early in the season and Piquet demanding the number-one driver status he believed had been promised to him.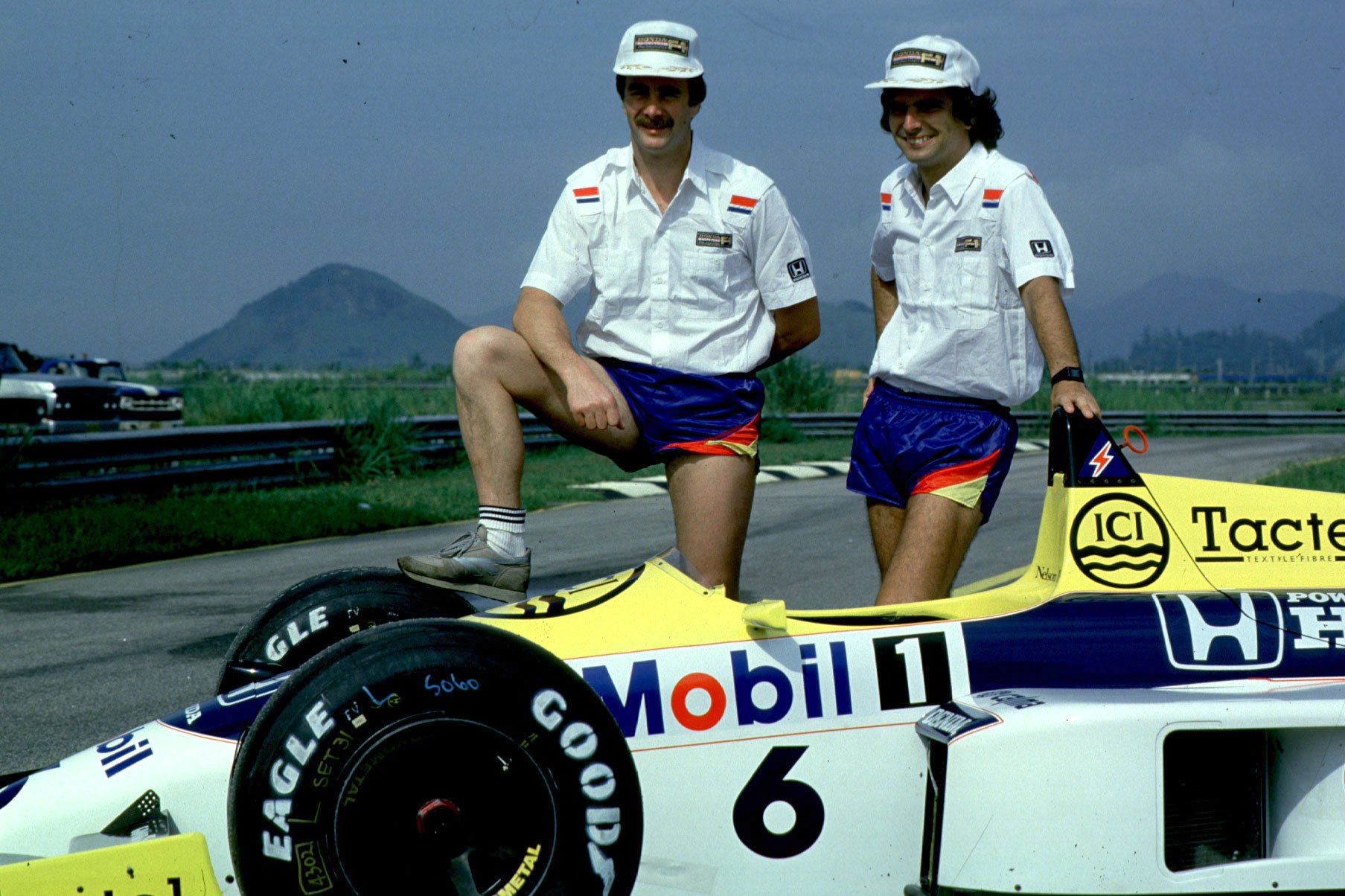 Even when one driver does have a big advantage, there will often be games afoot. A great illustration of this is Williams in 1992, when it had one of the most dominant cars of all – the only car since the 1950s to set the fastest single lap at every single race weekend of a season. Mansell demolished team-mate Riccardo Patrese, primarily because he was more comfortable with driving to the strengths of the active-ride car, but he also did everything he could to ensure he retained that advantage.
The Williams-Renault FW14B had a trio of dials in the cockpit that the driver could use to adjust three parameters – the target front ride height for high-speed turns, low-speed turns and the rear ride-height. Mansell and race engineer David Brown found a way to seize the advantage, as Adrian Newey explained in his excellent book, How to Build a Car.
"What Nigel and his race engineer David Brown did was have two debriefs," wrote Newey. "In the official one, Nigel would say whatever he thought would send Riccardo's team in the wrong direction, and then later he and David would have the real debrief.
"Same with the ride-height knobs. Their positions weren't recorded in the data recorder, so when Nigel finished a run and came into he pitlane he'd change them. Now, if one driver within the team is quicker than the other, it is common practice for the slower side of the garage simply to adopt the same set-up as the quicker car.
"Since Riccardo was often the slower one, he and his engineer would adopt Nigel's ride-height settings – except, of course, they were incorrect! Because we had such a performance advantage, you could argue it was acceptable, but it caught Nigel out at Montreal where he ran the ride-height too low."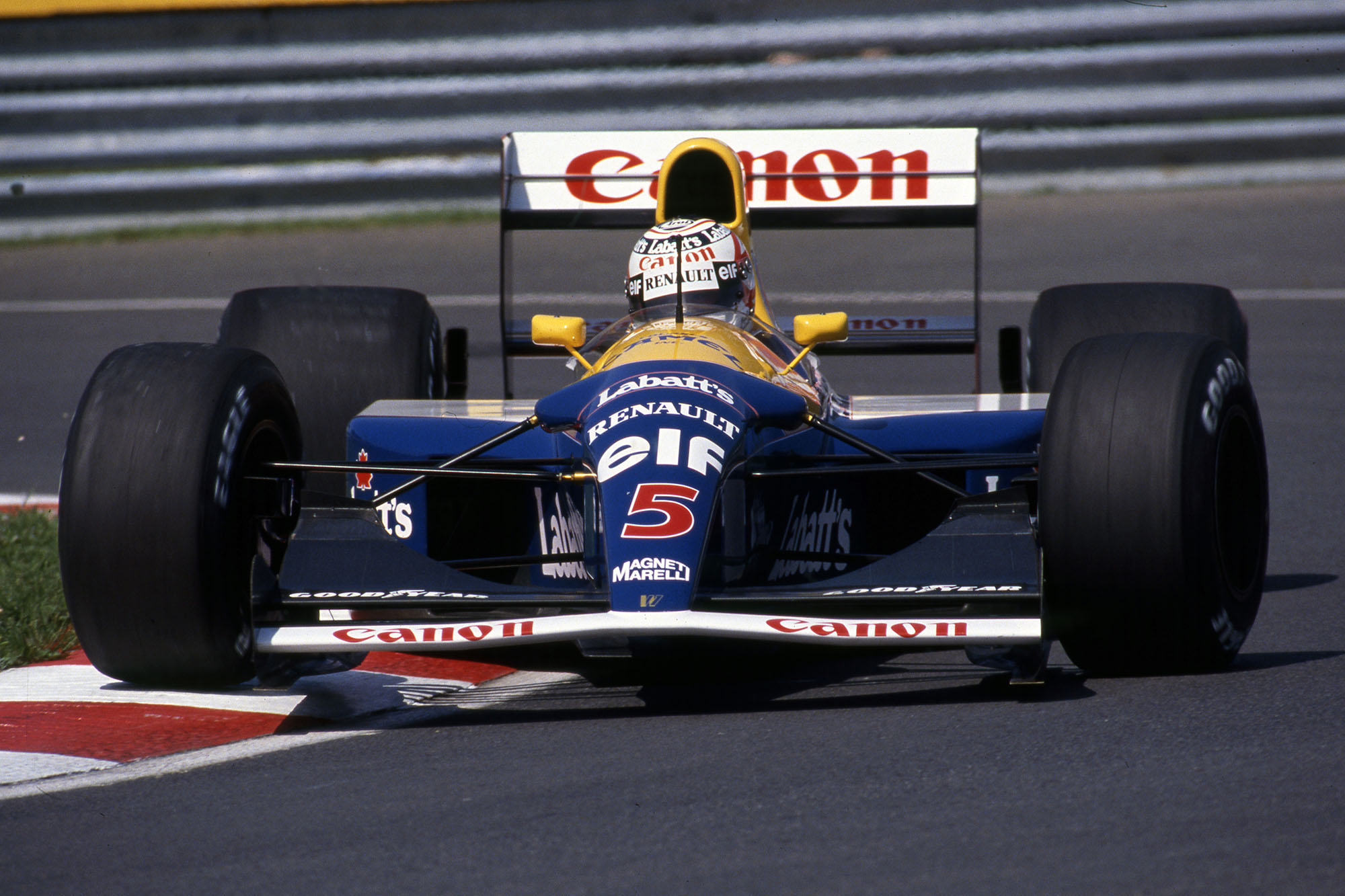 Further back in time, the more formalised number one/number two arrangements tended to reduce the chances of such shenanigans. But that doesn't mean there weren't flashpoints, for example Carlos Reutemann refusing to hand the lead to Williams team-mate Alan Jones in the 1981 Brazilian Grand Prix.
But perhaps the moment when the traditional number one/number two lines were shattered was at Imola in 1982. The recently-released Villeneuve Pironi documentary tells that story, with a key element the fact Gilles Villeneuve played number two to Jody Scheckter at Monza in 1979 even when Villeneuve still had a slight title chance and felt betrayed that Didier Pironi didn't do the same thing for him three years later.
Every team-mate battle of this nature has its own character and sometimes there are more straightforward ones that, for that reason, don't merit mention. Chances are, this year there will only be occasional flashpoints, given more often than not Verstappen will be ahead.
But as we saw in Saudi Arabia, there could be circumstances where the positions are reversed. And the combination of a driver in Perez who knows he has to take every opportunity to grab an advantage, and a relentless competitor in Verstappen who wants every point, and more, he can get his hands on, means there's every chance of some more tension.