Alpine Formula 1 driver Esteban Ocon says he would love to have "good friend" Mick Schumacher as his team-mate in 2023, but insists he will not lobby the team to pick the Haas driver.
The Aston Martin deal signed by Fernando Alonso and reserve driver Oscar Piastri's rejection of a promotion for 2023 means the candidacy of Ocon's team-mate at Alpine for next year and beyond is up in the air.
Ocon's former Renault team-mate Daniel Ricciardo is widely regarded as a frontrunner for the seat – especially as on Thursday he affirmed his desire to stay in F1 after his now-confirmed impending McLaren exit – but Schumacher has also been mooted as an outside option.
He was somebody that Ocon – contracted by Alpine through 2024 – brought up effectively unprompted when asked whether he wished to take a more hands-on role in Alpine's search for his future squadmate.
"I am not really discussing about that inside the team," said Ocon. "I completely trust Laurent [Rossi, CEO] and Otmar [Szafnauer, team principal], the bosses, they are going to be pretty busy. I am sure they received hundreds of calls for that seat.
"No, I am not into that at all.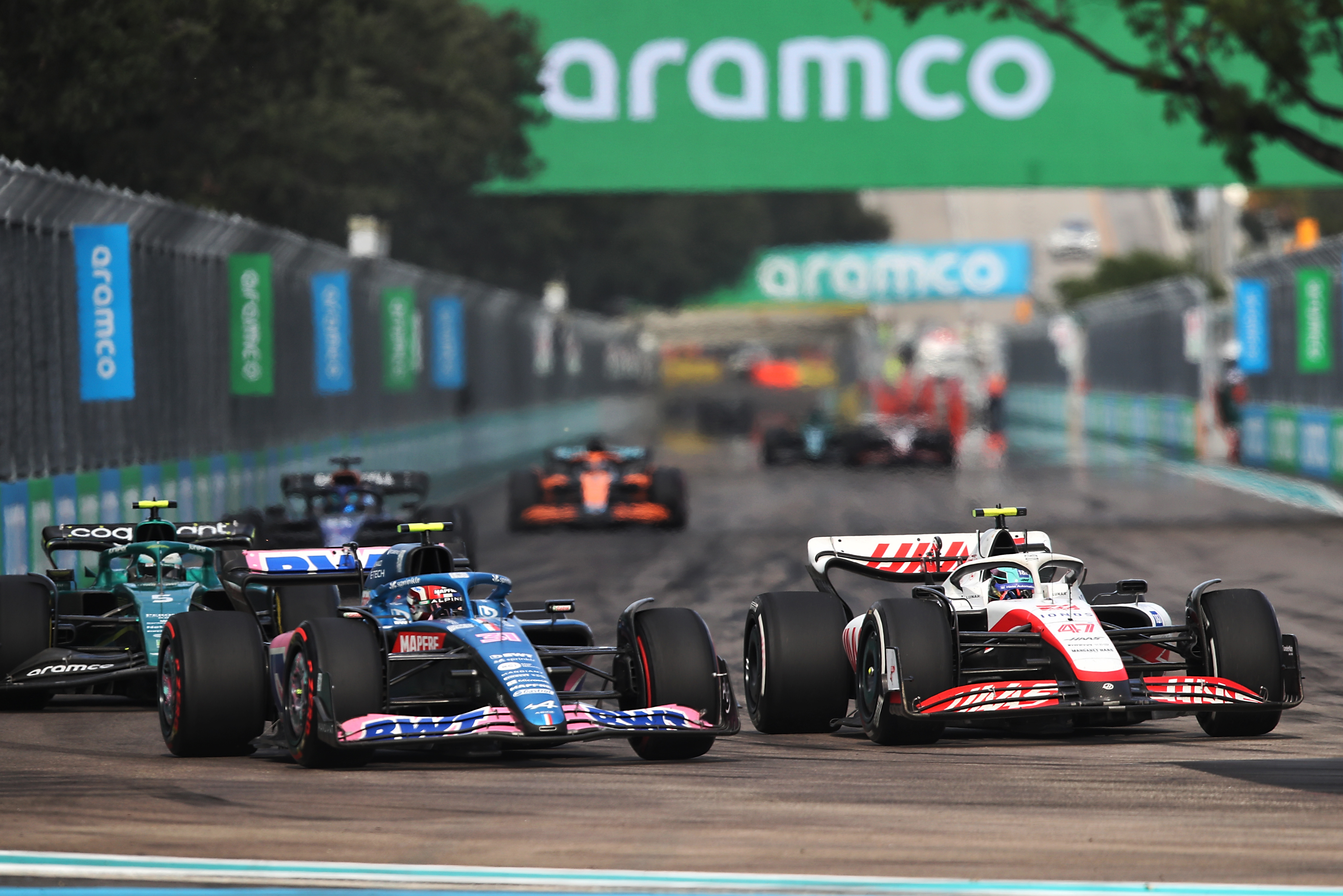 "What I would like is for Mick to race with me, that is clear cause he is my good friend, but that is not going into the bosses' ear. I'll let them decide."
Ocon adopted a similar stance when asked about Schumacher specifically in a written media session.
"It's not my decision," he said. "I would be very happy to work with Mick, a friend of mine. Team will decide, not me.
"If it ended up like this, it's going to be a great ride."
Queried about the prospect of reuniting with Ricciardo – in the context of the Australian having had the upper hand over Ocon during their sole season as team-mates in 2020 – Ocon said: "It doesn't matter who is next to me, I will keep the job I'm doing now that I'm doing with my team. Keeping on understanding the car and the progress we've made in 2022 has been huge.
"I'm a very different driver to what I've been. I know a lot more now of the team and of the car and how to use the machine I have in my hands. I'm happy with where that's going.
"Whoever will be on my side [as a team-mate] next year, I will keep doing the job I'm doing. As long as I'm happy with the performance and how that's going, there's no reason to change or worry about the other side."
Alpine has not deviated from its public stance of wanting Piastri in the car for 2023 – although Otmar Szafnauer did acknowledge that, if Piastri was indeed, as is widely understood, set on racing for McLaren instead, it would be a matter of appropriate financial compensation.
As for Schumacher, he was quizzed about his future extensively on Thursday.
And while an impression has formed within F1 circles that both Haas and Schumacher would be open to moving on from one another at the end of the year, Schumacher repeatedly insisted he liked where he currently was.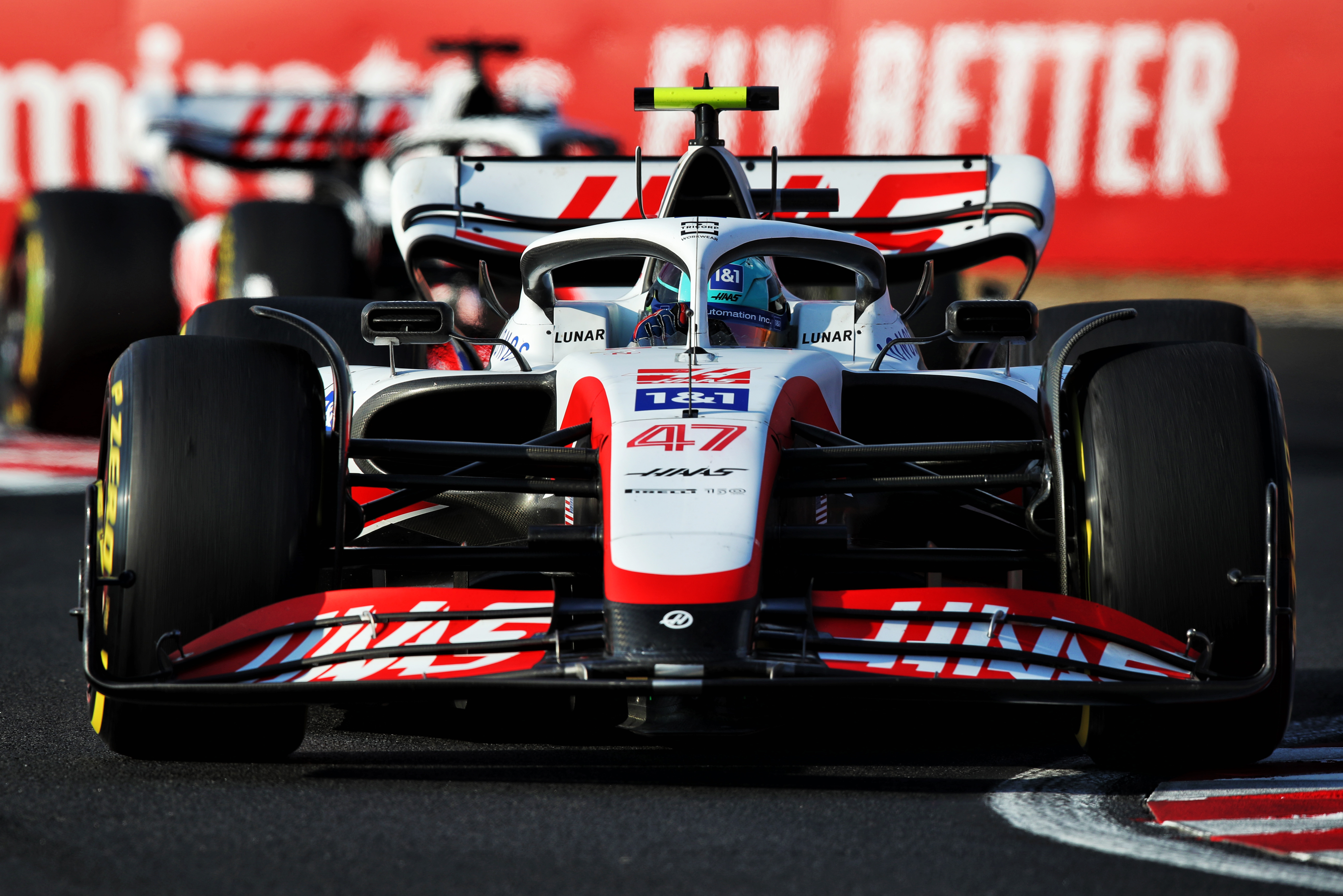 "I'm happy where I'm at at the moment, I'm sure, and I think our goal is to be in the points-paying positions for the next races, that's a clear goal of ours, hopefully we'll be able to manage that," Schumacher said.
"And what the future holds, I'm sure I'll share as soon as I know.
"We [together with the team] showed where we came from last year. Again, I think we are in a good position at the moment. We like working with each other and we are able to extract the maximum potential out of the car.
"Obviously we know some other cars have improved their initial behaviour of the car or status of the car, so we'll have to try and do more to catch up.
"We've had our ups and downs, but I think that we cherish the moments that have been good and we learn from the ones that haven't been that good. And all of that put together results in me growing as a driver."
When asked specifically about the prospect of racing for Alpine – the descendant team of the Benetton outfit his father Michael won F1 titles in 1994 and 1995 for – Schumacher said: "Again, I'm happy where I'm at and I'm looking forward to the next races."