Alpine's intra-team Brazilian Grand Prix controversy became a secondary consideration following its great performance on Sunday – but Esteban Ocon's post-race comments suggest his displeasure with Fernando Alonso's public comments has lingered.
The Brazilian GP Saturday sprint was a disaster for Ocon and the Aston Martin-bound Alonso, with team boss Otmar Szafnauer admonishing both in the aftermath for "having let the team down".
Szafnauer believed Ocon could've given Alonso "a bit more room" as they entered Turn 4 side by side – Alonso tagged Ocon's sidepod, which caused race-ruining damage – and indicated Alonso was at fault for subsequently running into the back of Ocon and damaging his own front wing on the main straight.
Alonso vented about Ocon's driving on the team radio, derisively referring to him as "our friend", and hit out at an overarching pattern of "crazy defending" in the aftermath – though, when subsequently in a stewards' hearing that would end with him being penalised for the main straight collision, he reportedly admitted his culpability for that particular incident.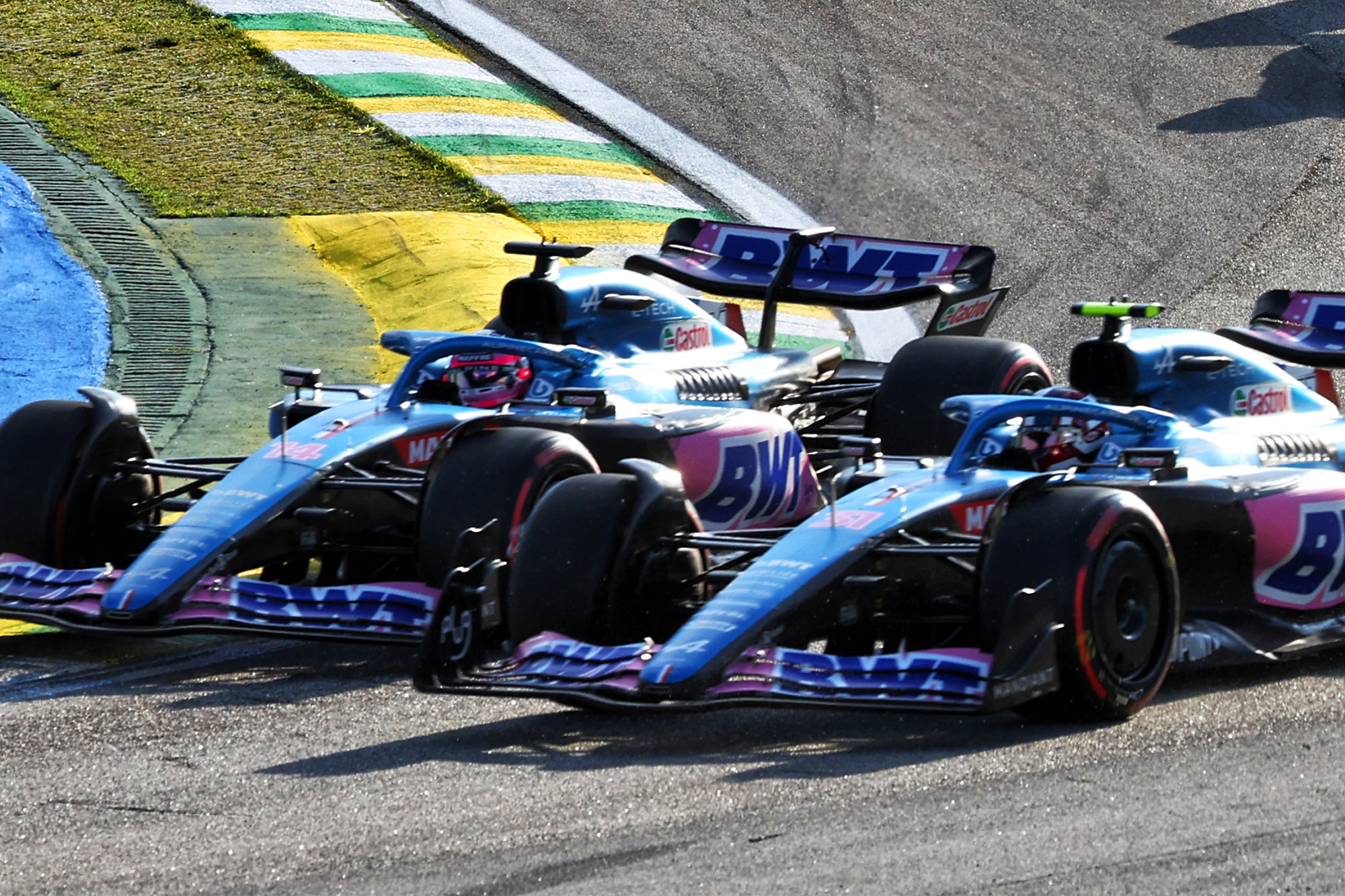 Alpine's resultant sprint race non-score and bad grid positions were dreadful in the context of its constructors' championship battle against McLaren – but while McLaren then drew a blank on Sunday through Daniel Ricciardo crashing with Kevin Magnussen and Lando Norris retiring with a mechanical issue, Alonso and Ocon combined for 14 points, aided by the latter letting the former by with minimal fuss during a late restart.
Ocon described the points haul as a "game-changer", with Alpine now in a very strong position to defeat McLaren, but admitted he didn't appreciate Alonso's rhetoric.
The Spaniard had also said on Saturday that he "didn't need to" speak with Ocon to clear the air as it was just "one more race and it's over, finally", and Ocon confirmed that the pair indeed didn't have a discussion following the sprint.
Asked if that meant lingering tension, he said "no", but then admitted: "I think it was not too nice what he said in the media.
"I always have a lot of respect for him, he's a legend, and I will keep my respect for him forever.
"Doesn't matter what he said to you guys, I prefer when we speak together."
And on whether the stewards' ruling was vindication for him, Ocon said: "It's clear, if he [Alonso] got a penalty."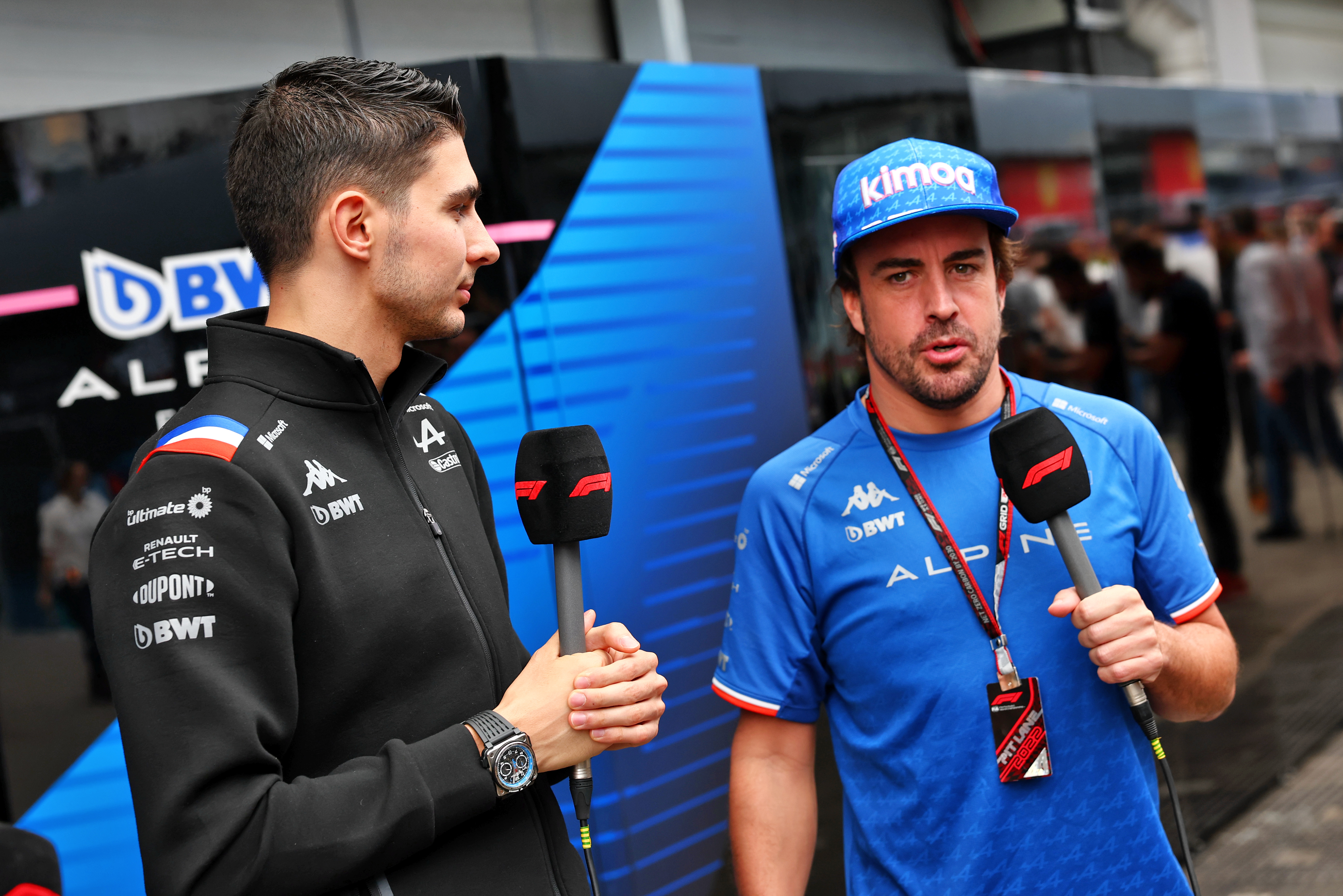 Alonso's barbs towards Ocon have been part of a larger, public disappointment with Alpine, which didn't offer Alonso the terms he wanted to continue and has frustrated him with poor reliability over the course of the season.
"It [Alonso's rhetoric] motivates me even more to beat him next year," joked Ocon, who will partner Pierre Gasly at Alpine in 2023.
Szafnauer, for his part, insisted that it didn't feel in team debriefs like Alonso had created unnecessary intra-team tension.
"I read that too where he said, 'I want to drive or test the green car', I think he said – that's not far off and he'll get his wish soon and we wish him luck," Szafnauer added.
"But he is a professional. He wanted to score as many points as he could here and he will do the same in Abu Dhabi and thereafter he will be free to drive the Aston, or 'the green car'.
"We wish him luck but not too much. We are going to do our darndest to beat him next year."