Lando Norris says he has been pushing McLaren to adapt its philosophy of trying to build the theoretically fastest Formula 1 car it can and instead address fundamental problems that have affected multiple designs, including across different rulesets.
Norris was seventh and 'best of the rest' behind the drivers from Red Bull, Ferrari and Mercedes in the drivers' championship in 2022, but he achieved that in an MCL36 with traits that both he and then team-mate Daniel Ricciardo were unhappy with.
The car lacked corner-entry stability, for example, but was still prone to suffering mid-corner understeer. Norris described the end result as being "further away from driving the car I feel like I want to drive or would suit me the most".
He said in an exclusive interview with The Race published earlier on Monday that at its most problematic this meant having to "learn every single corner how to drive the car in a different way", while Riccardo suggested last year that the problems he and Norris were both reporting were difficult to find solutions to.
Asked by The Race at McLaren's season launch whether he had seen any indications that McLaren had made progress in engineering out those characteristics or whether he would only find that out at the Bahrain pre-season test, Norris said: "I think that [the test] is going to be honestly our best indication.
"There's definitely been a little bit more of a push, I guess from my side from last year into this year to not just to try to create the best car, the quickest car, but, I believe in order for us to start taking the bigger steps, we need to try and change some more fundamental things.
"Some things that I think as a team we've struggled with for the past three-four years that I've been part of McLaren. And just unlock and bring some change to the car.
"That's something I pushed pretty hard on last season, is these little things that just keep coming up with every different car, whether that was last year as a car or this year as a car, there's some things which are very similar, which we're not or we weren't able to maybe understand or change too much of."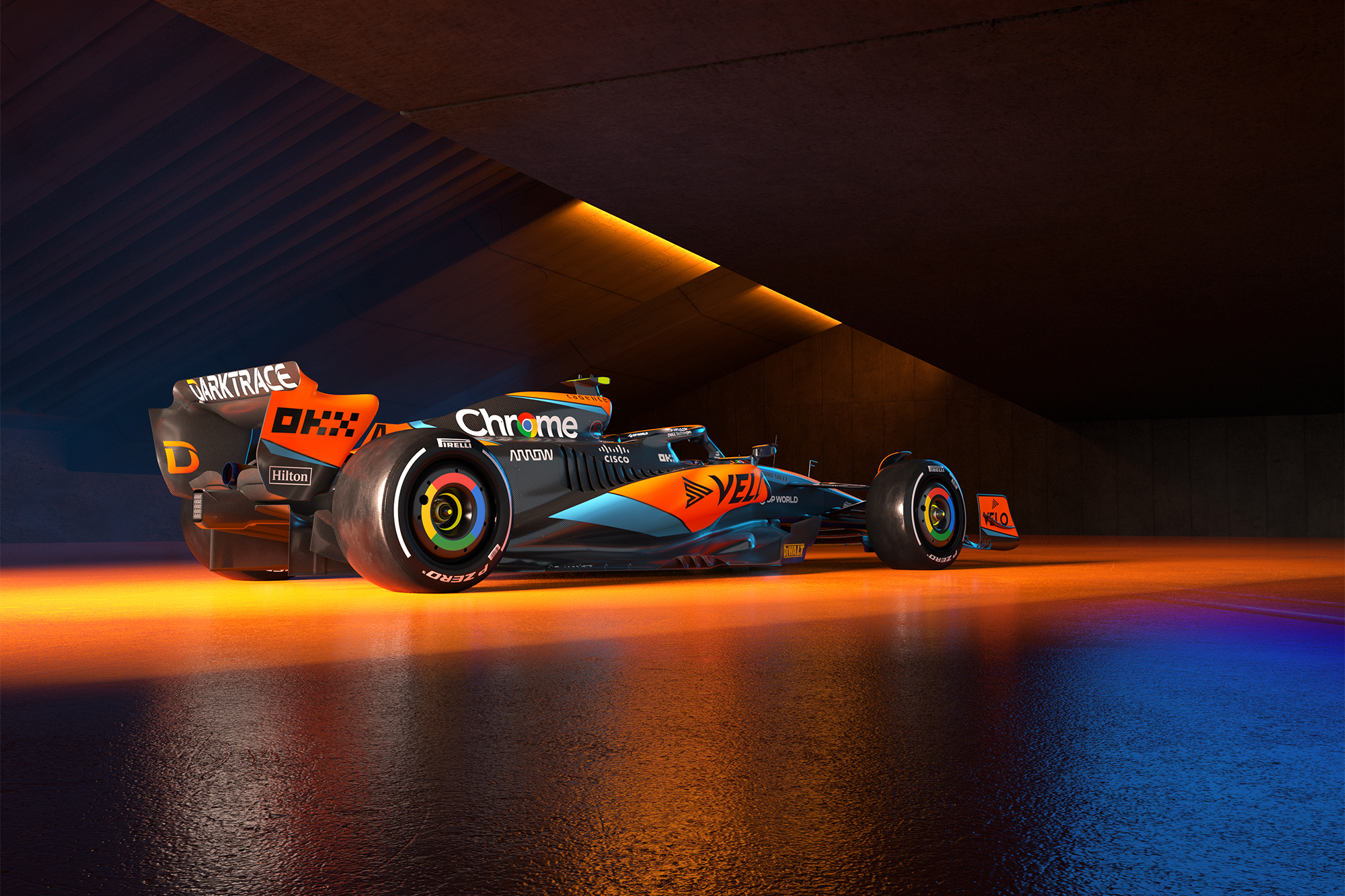 His suggestion is therefore that McLaren could instead strike a balance between chasing hypothetical peak performance and producing a car with consistent characteristics.
"I just want us to be able to figure those things out and unlock it and be able to not just have a car which is fast or whatever, but have a car which is also better to drive in general and unlock a different balance and things like that," he continued.
"So yes, from a personal side, that's something I pushed hard for.
"I've got the initial read on the sim which is some small positive steps forward. But to really understand everything, I think we have to wait until Bahrain."
Norris outperformed Ricciardo during their two seasons as team-mates but the 2023 campaign, when he will be partnered by rookie Oscar Piastri, is being seen as his first as a priori team leader.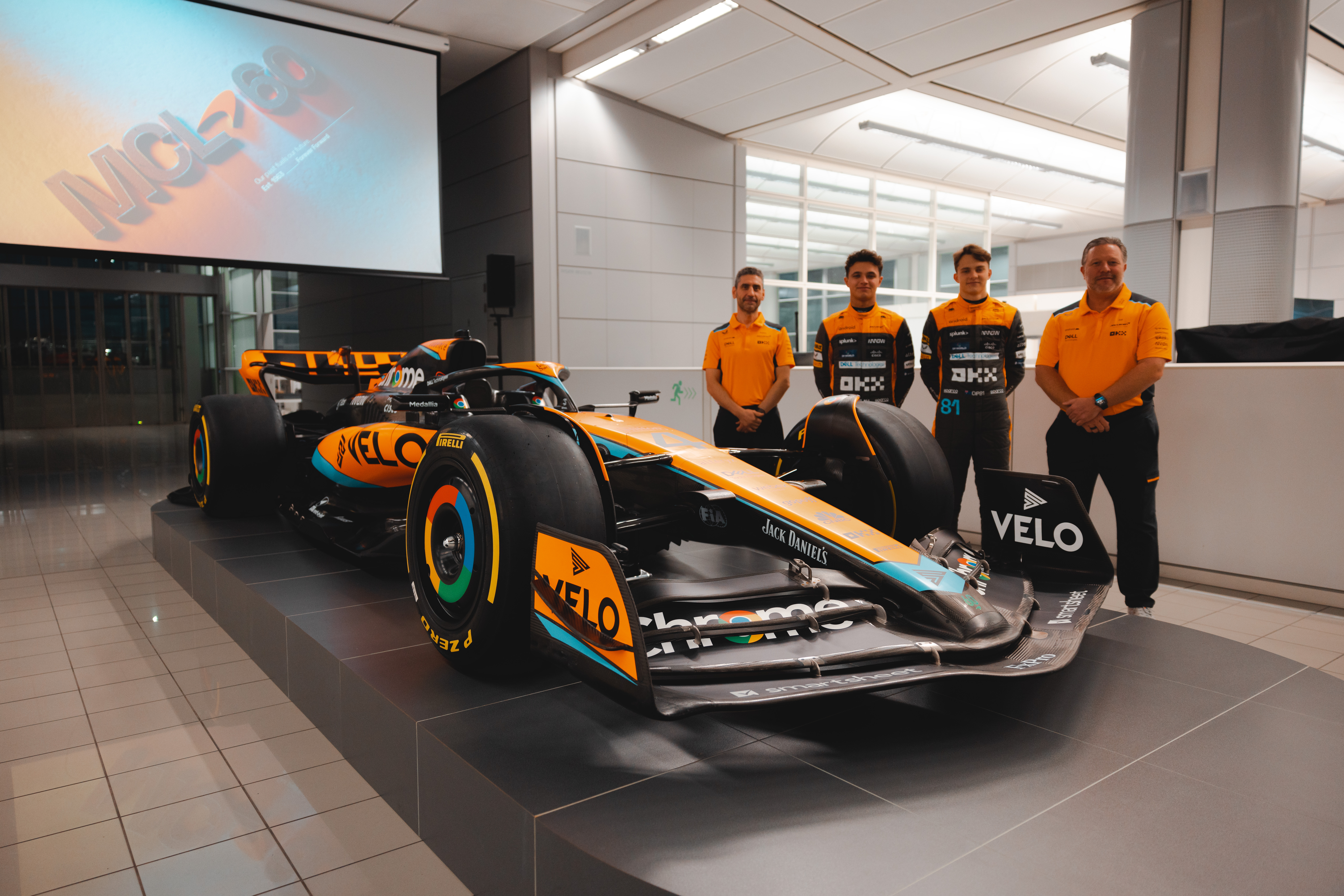 The 23-year-old said that had meant a "little bit" of change to "the way I go about things, the way I try to voice my opinions or add input to different circumstances" in respect of pushing for McLaren to adjust its design philosophy.
"[But] I don't think many things changed from last season, I feel like I was already in a position where I had a good understanding of the car and I could extract more out of last year's car than what Daniel could at times," added Norris.
"And therefore you're always going to be [able to ask] a little bit more from that direction and maybe understand the limitations more of the car.
"But with the comment of trying to unlock different things from the car – not just make a quick car, but something to not necessarily suit me, but suit a complaint that both Daniel and I had, but it's something that just, since 2019 was a similar thing.
"So really try to attack that and remove that from the car or to change it in some ways – I pushed on a lot from my side as a driver.
"Hopefully that's something we've been able to combat for this season.
"So I don't think it's changing a huge amount. Honestly, it's just continuing to be open for criticism, giving criticism when it needs to be done, but all for the right reasons and for positive change from my side and from their side.
"And that just comes with honesty and getting to know people like I said earlier. No pressure from it. No extras.
"I think it's just integrating myself even more with the team here back at MTC [the McLaren Technology Centre], spending more days here to be open for questions and things like that, and just playing an even bigger role from that perspective."