Red Bull Formula 1 tech chief Adrian Newey's cycling incident from earlier this year was potentially life-threatening and resulted in "multiple skull fractures", his wife Amanda has revealed on social media.
The 63-year-old F1 design legend added a new championship to his CV this year as Max Verstappen piloted a Newey-penned Red Bull RB16B to a narrow triumph in the contentious 2021 drivers' title race.
But while it was a gruelling year on track, with F1's longest-ever calendar, Newey also experienced a major off-track situation when he suffered a cycling accident during the season's summer break and required surgery.
It meant Newey worked remotely for several races after the break, which led to interpretations that his absence from the paddock coincided with a downturn in form for Red Bull – claims that team principal Christian Horner described as "blown out of proportion".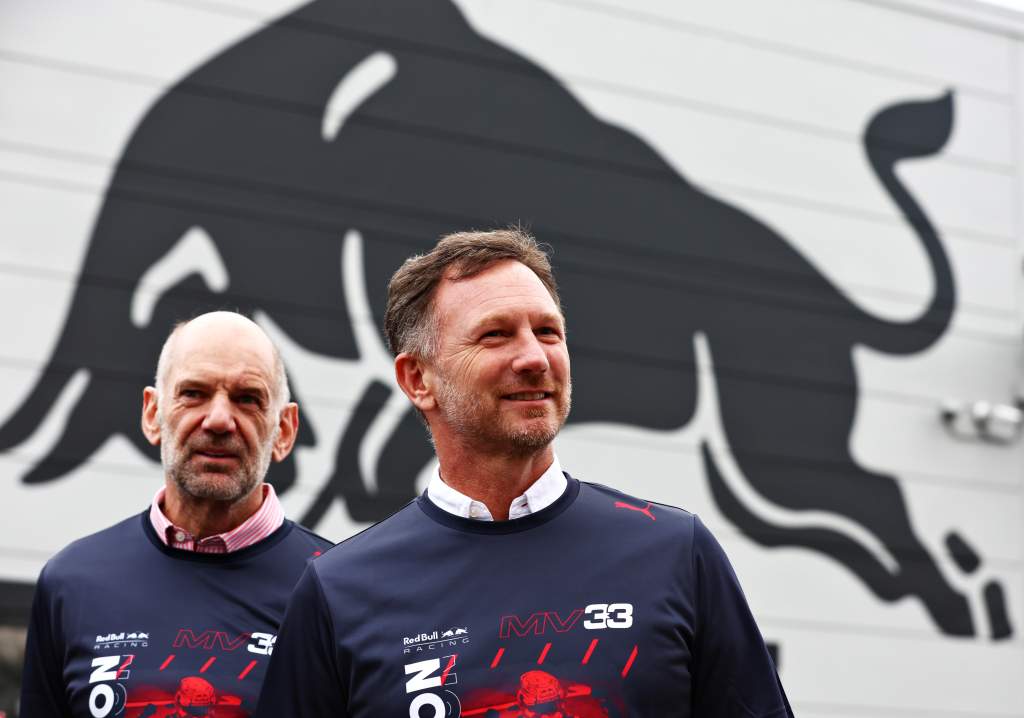 "He had an accident while he was on holiday and thankfully he's back fully fit, he has been for a few weeks now," said Horner at COTA, two weeks on from Newey's return to the F1 paddock for the Turkish Grand Prix.
In an Instagram post celebrating her husband's 63rd birthday on Sunday, Amanda Newey said it felt "extra special" because of how perilous his cycling crash had been.
"August, I came close to losing the love of my life after his cycling accident," she wrote.
"Multiple skull fractures – to then sitting on a virtual pit wall of the Dutch Grand [Prix] within ten days of his craniotomy [a type of surgery requiring the temporary removal of a part of the skull] displays his strength and drive.
"His recovery has been nothing short of miraculous."
View this post on Instagram