The Alfa Romeo Formula 1 team has announced a new title sponsor, while its previous title partner Orlen has joined AlphaTauri instead.
Alfa Romeo's new partner is Stake.com, described in the announcement as "one of the world's leading entertainment and lifestyle brands" and best known as a specialist in cryptocurrency gambling.
The team will be known as Alfa Romeo F1 Team Stake in 2023, the final season of the Italian car manufacturer's naming deal with the Swiss team Sauber that will subsequently come under the control of Audi ahead of the German auto giant's F1 entry in 2026.
Alfa Romeo/Sauber says the Stake deal is for "2023 and beyond", and that the company will "create a calendar of worldwide experiences and events alongside the F1 calendar, with more details about these plans coming in the run-up to the season".
"Formula 1 has seen a huge increase in interest over the last few years and the arrival of brands such as Stake are representative of the massive exposure our sport can offer," said Alessandro Alluni Bravi, recently named as the Alfa Romeo F1 team representative for 2023 following the departure of team boss Frederic Vasseur to Ferrari.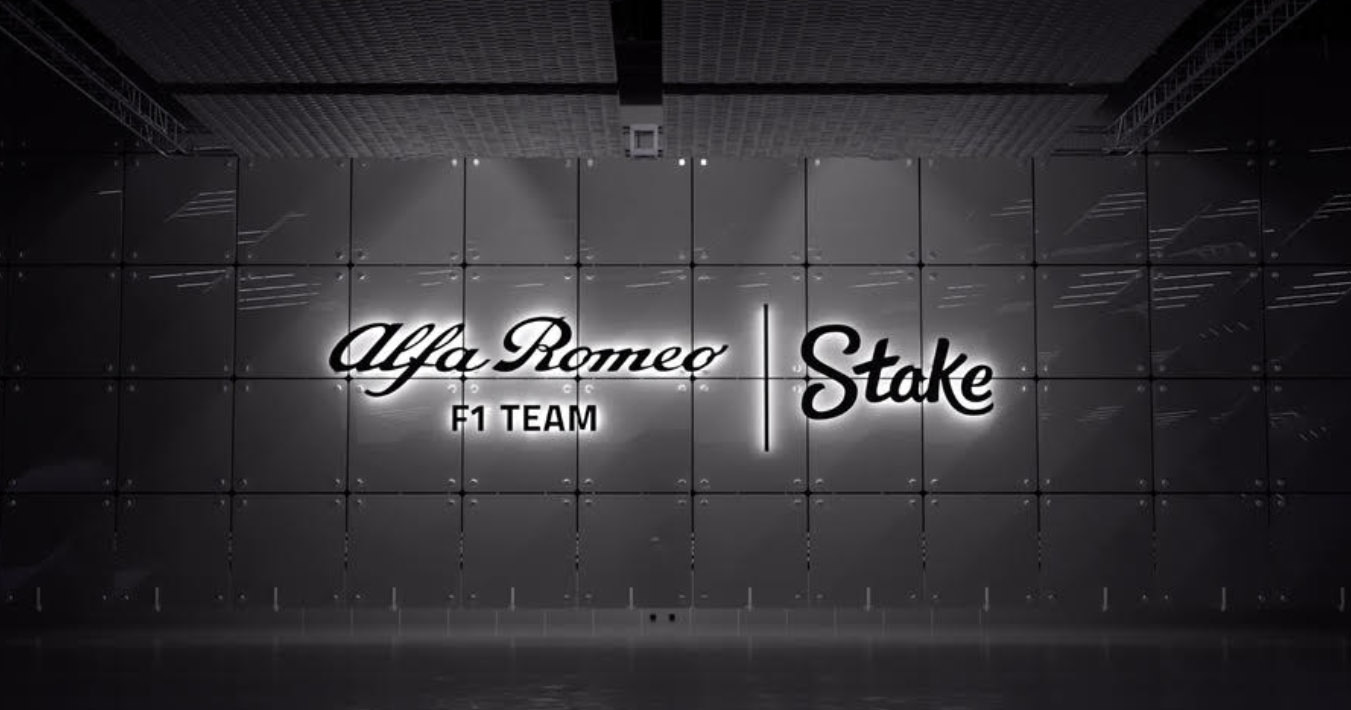 Stake's other partners include Canadian rapper Drake, who promoted the platform last year by placing a CA $300,000 bet for Charles Leclerc to win the Spanish Grand Prix, and Premier League football club Everton.
It has also backed Haas's current F1 reserve – and sometime grand prix starter – Pietro Fittipaldi and his brother Enzo, who has joined the Red Bull Junior Team.
Alfa Romeo's previous F1 title partner, Polish oil and gas company Orlen, had joined the team in a move that also brought Robert Kubica on board as a reserve and simulator driver.
Kubica's F1 comeback appears to be over for good, with Polish media reporting that the 38-year-old is now fully focused on his endurance racing exploits.
But Orlen is sticking around, and its branding will feature "multiple prime locations on the soon to be released [AlphaTauri] AT04, including the rear wing, as well as the driver apparel" as part of a new multi-year deal.
"With Formula 1's exposure, we reach hundreds of millions of fans worldwide and have built a consistent marketing strategy in Poland and abroad for years," said Orlen CEO Daniel Obajtek.
"We will continue to leverage the vast potential of the sport with our new cooperation with Scuderia AlphaTauri."