Valtteri Bottas's sixth place in the Bahrain Grand Prix was a dream result on his Alfa Romeo Formula 1 debut, but a recurring problem with starts almost derailed his race.
Bottas qualified sixth, but dropped to 14th place on the first lap as a consequence of wheelspin off the line.
This was caused by what Bottas described as a "vibration in the clutch" that afflicts the Alfa Romeo C42 on its starts.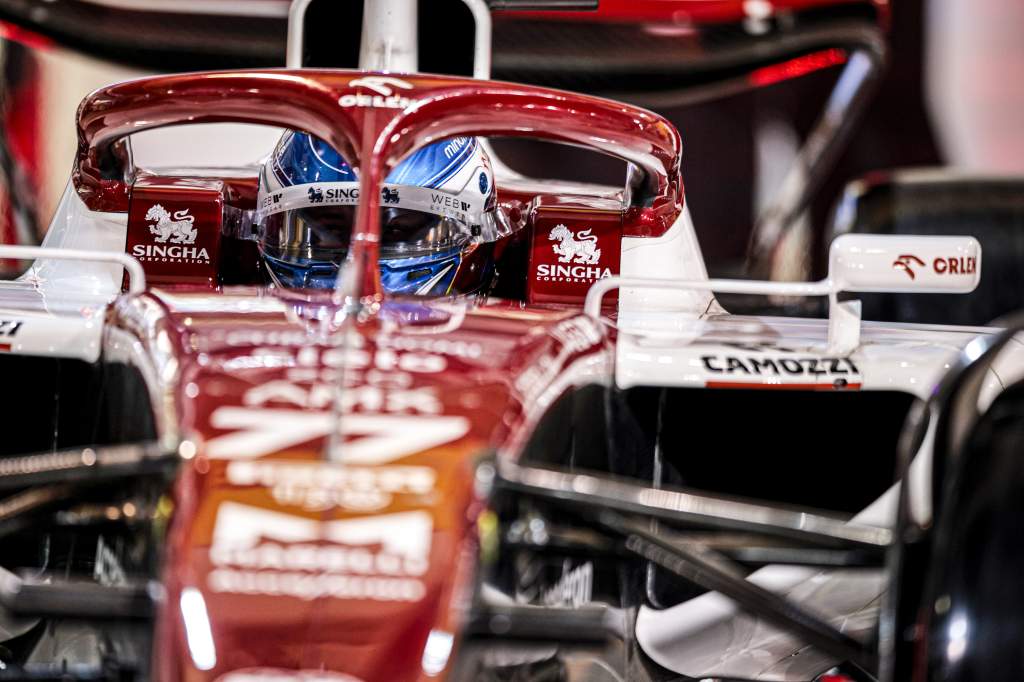 "I just had massive wheelspin and cooked the rear tyres as the wheels were still spinning in third gear," said Bottas of his launch.
"For the rest of the first lap I was still sliding around quite a lot and being a sitting duck.
"Sometimes, we have this vibration in the clutch. It happened 50% of the time [so far], and when it happens it's quite easy to break traction.
"So it's on our job list and we're working on it."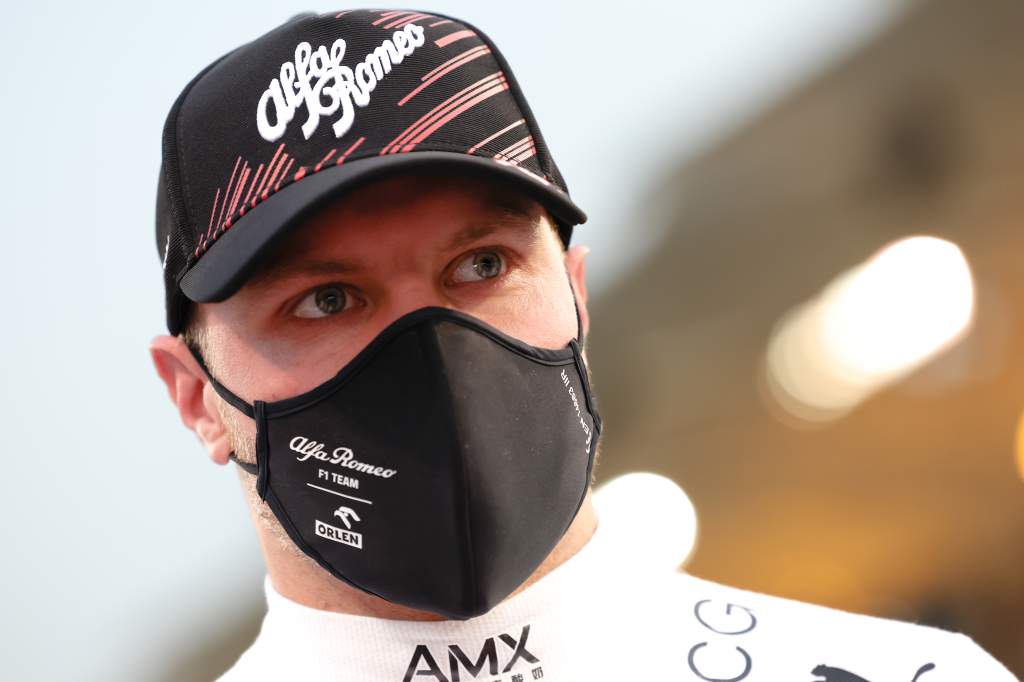 Bottas lost four places by the first corner as a result of this start, with Kevin Magnussen, George Russell, Pierre Gasly and Fernando Alonso getting ahead.
As he was struggling with the rear temperatures and wheelspin after the start, he lost further positions, with Mick Schumacher and Esteban Ocon getting ahead through Turn 4 after Bottas's failed attempt to get back past Alonso.
Bottas then had to lift to avoid Schumacher, who had a half-spin after being hit by Ocon, which allowed Williams driver Alex Albon past. His drop to 14th was completed when Yuki Tsunoda pulled ahead on the run out of Turn 8.
Team-mate Zhou Guanyu, who started 15th, also lost four places on the run to the first corner after suffering a similar problem. He then lost further ground coming through Turns ½ as he let the revs drop and anti-stall kicked in.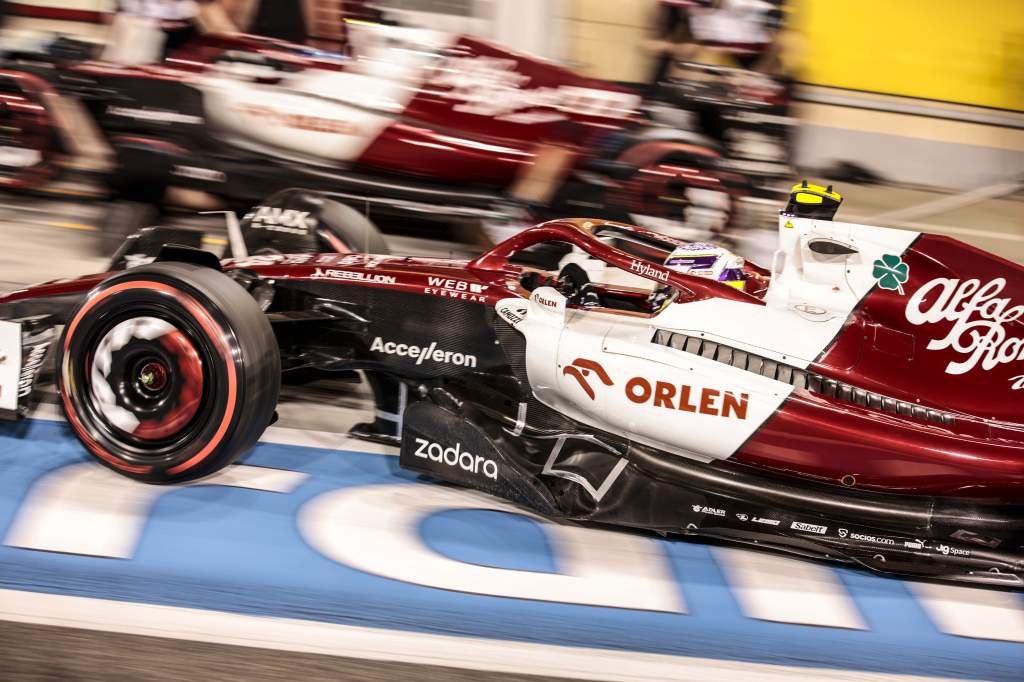 Both were able to recover to a points finish, with Bottas recovering to eighth by the time the safety car was deployed, then picking up two places when the Red Bulls retired, and Zhou taking 10th on the last lap.
Alfa Romeo head of trackside engineering Xevi Pujolar is hoping the team can fix the clutch vibration problem for this weekend's Saudi Arabia Grand Prix.
"We are still facing some issues with the starts with this new car," said Pujolar. "And it's something that we made some progress on, but still we are working on this area.
"Both cars experienced very poor starts and then not only that, but also trying to get the grip and avoiding incidents during lap one [as a result].
"So that definitely is an area where we have to take some action and try to understand it more, see how we can solve it, or try to mitigate it as much as possible for the next week.
"We see that we're not the only ones who are experiencing these kinds of issues."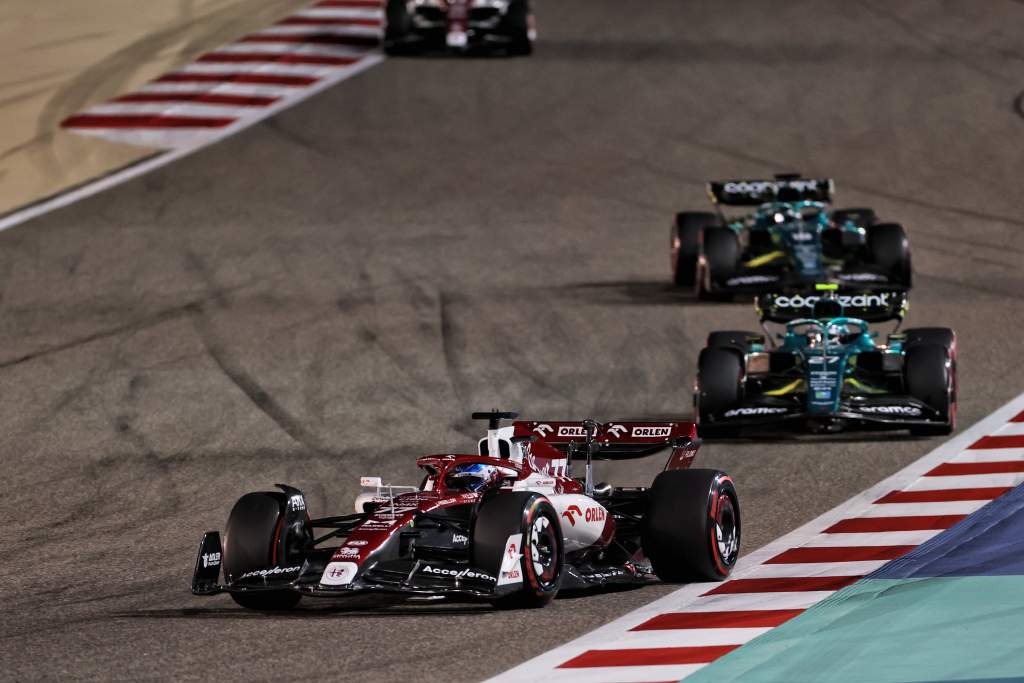 The Alfa Romeo C42, particularly in the hands of Bottas, showed good race pace and tyre management during the race.
Given the qualifying speed of the car also appears strong, finding a way to ensure better starts should ensure a more straightforward path to points finishes in the future.