Williams knows it "missed a good opportunity" in the second 2023 Formula 1 weekend even though the results on paper appear to show a downturn in form after the team's bright start.
The Jeddah weekend was a stark contrast to Alex Albon far exceeding the team's pre-season expectations by charging to a point in the Bahrain season opener.
Albon and Logan Sargeant couldn't escape Q1 in Saudi Arabia and the latter didn't even set a representative laptime after his promising but error-strewn qualifying session spiralled out of control.
In the race both drivers made progress and Albon took the safety car restart in 12th only to get too much wheelspin, be passed by Nico Hulkenberg's Haas and then retire with brake issues.
Rookie Sargeant struggled with tyre management and ended up as the third-to-last car on the road at the end of the race after Oscar Piastri's McLaren passed him on the last lap and he only narrowly beat the other McLaren of Lando Norris in a dash to the line.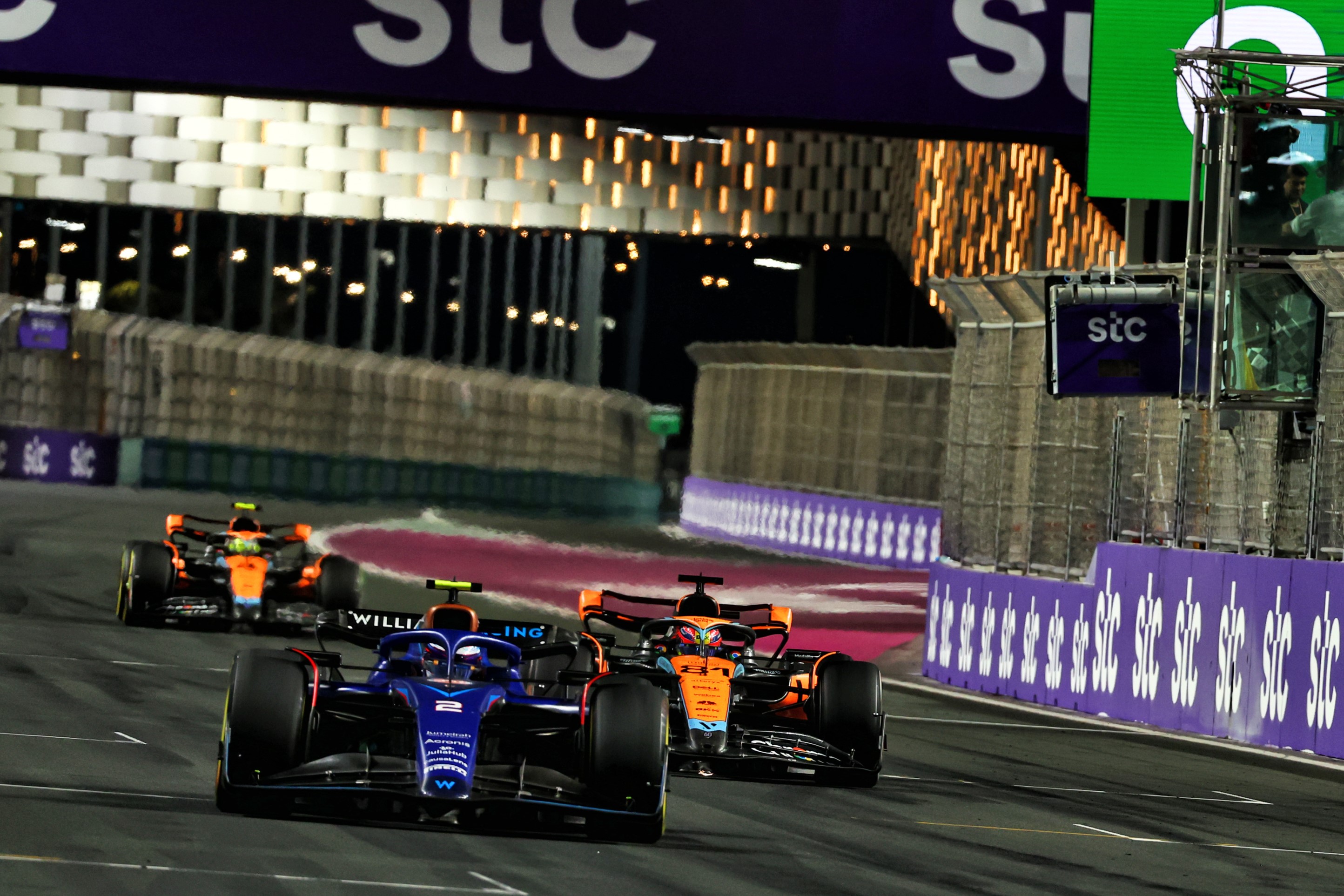 But Williams and its drivers felt far more was possible and there wasn't some downturn in pace between Bahrain and Saudi Arabia.
"We can take a lot of positives away from this weekend but at the same time we missed a good opportunity to score some more points," the team's head of vehicle performance Dave Robson said.
"We must make some improvements to succeed in a very tight midfield."
Williams appears to be at the back of that very tight midfield – bottom of the supertimes in both weekends so far – but it's comfortably close enough to challenge the midfield pack when it executes a weekend well and the cards fall its way as it did in Bahrain.
"It's not been that tough," Albon contested when asked about his "really tough weekend" in Jeddah.
"It's a lot of positives to take from it. It's the best the car has felt since my time driving at Williams, so that's very positive.
"It's more frustrating because we had a lot of potential in the car this weekend, and we couldn't use it.
"It's just [in] qualifying we didn't quite get it right. But in the race we were fine, we were back to where we normally are."
Of course Albon doesn't have the greatest sample size of Williams cars to compare (two) but it's clear this year's FW45 has brought the team far closer to the midfield than it ever was with last year's challenger.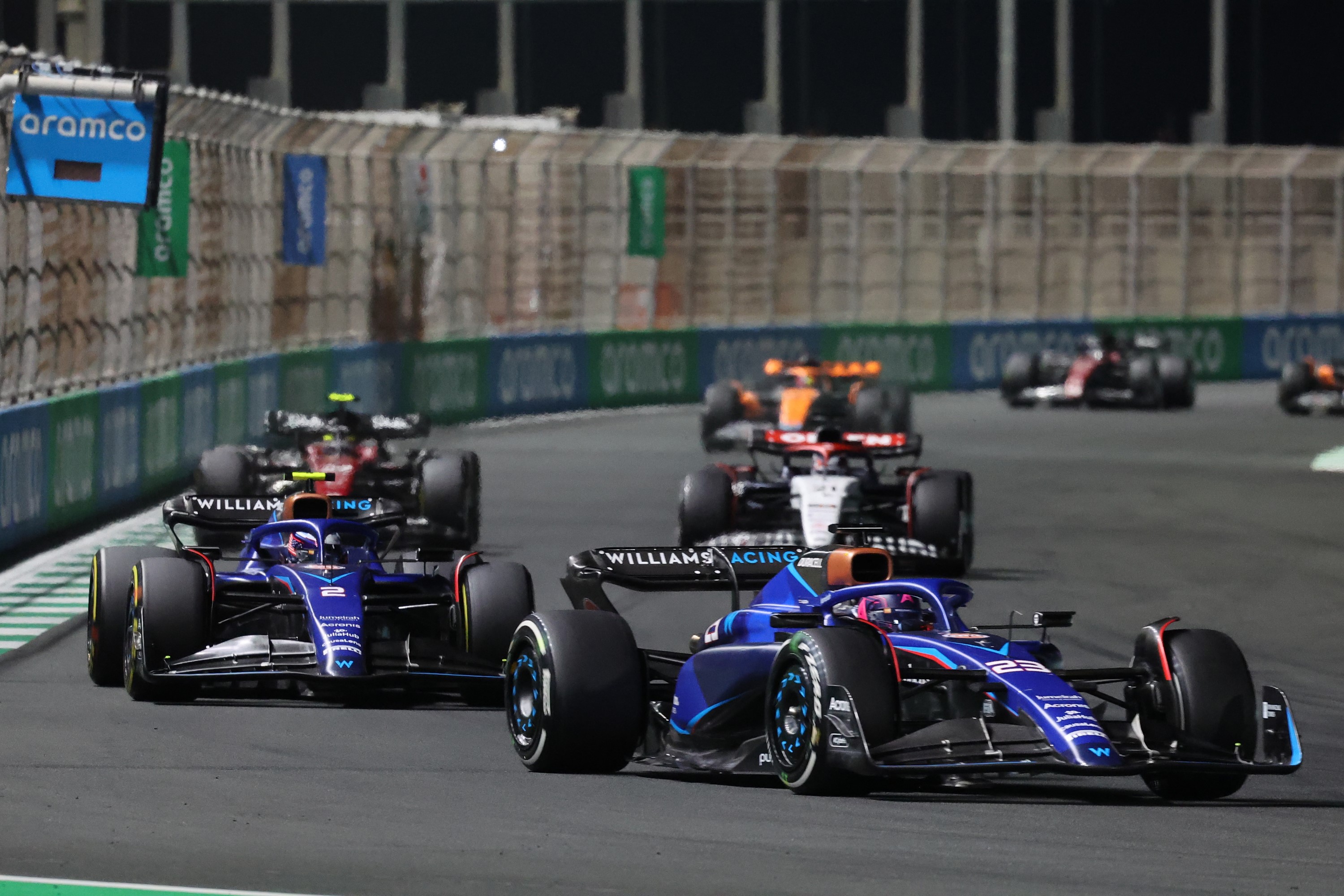 In qualifying so far, we're yet to see its full potential realised as Albon picked up damage in Bahrain that he believes cost him a shot at making it into Q3 there – and Sargeant looked on course to beat Albon and advance to Q2 in Jeddah before multiple errors wrecked his qualifying.
Albon himself was far more confident in the daytime final practice in Saudi and was confused why he struggled so badly in qualifying as he ended up 17th.
"We've been quick every time we've been out – apart from qualifying," Albon said.
"The car's been feeling really good. We need to see, really. Bahrain, the car came to us [in the] dark, low track temp, you know, that kind of stuff. [On Saturday in Jeddah] it's done the opposite. It's gone away from us.
"I think I did the same laptime [in qualifying] as I did in FP3. And with fuel loads and engine modes, there's quite a lot of time in that.
"So a bit of scratching heads as yeah, it wasn't a great job but it's hard when the grip's just not there, there's lot of snaps, a lot of moments during the lap. Frustrating."
If the team's able to seize the kind of one-lap opportunities that it failed to capitalise on across the first two races, it can surely better its measly 2022 total of two Q3 appearances.
Albert Park was the site of the team's first point last year when Albon bounced back from being disqualified from qualifying by making his way through to 10th with the aid of an unorthodox strategy.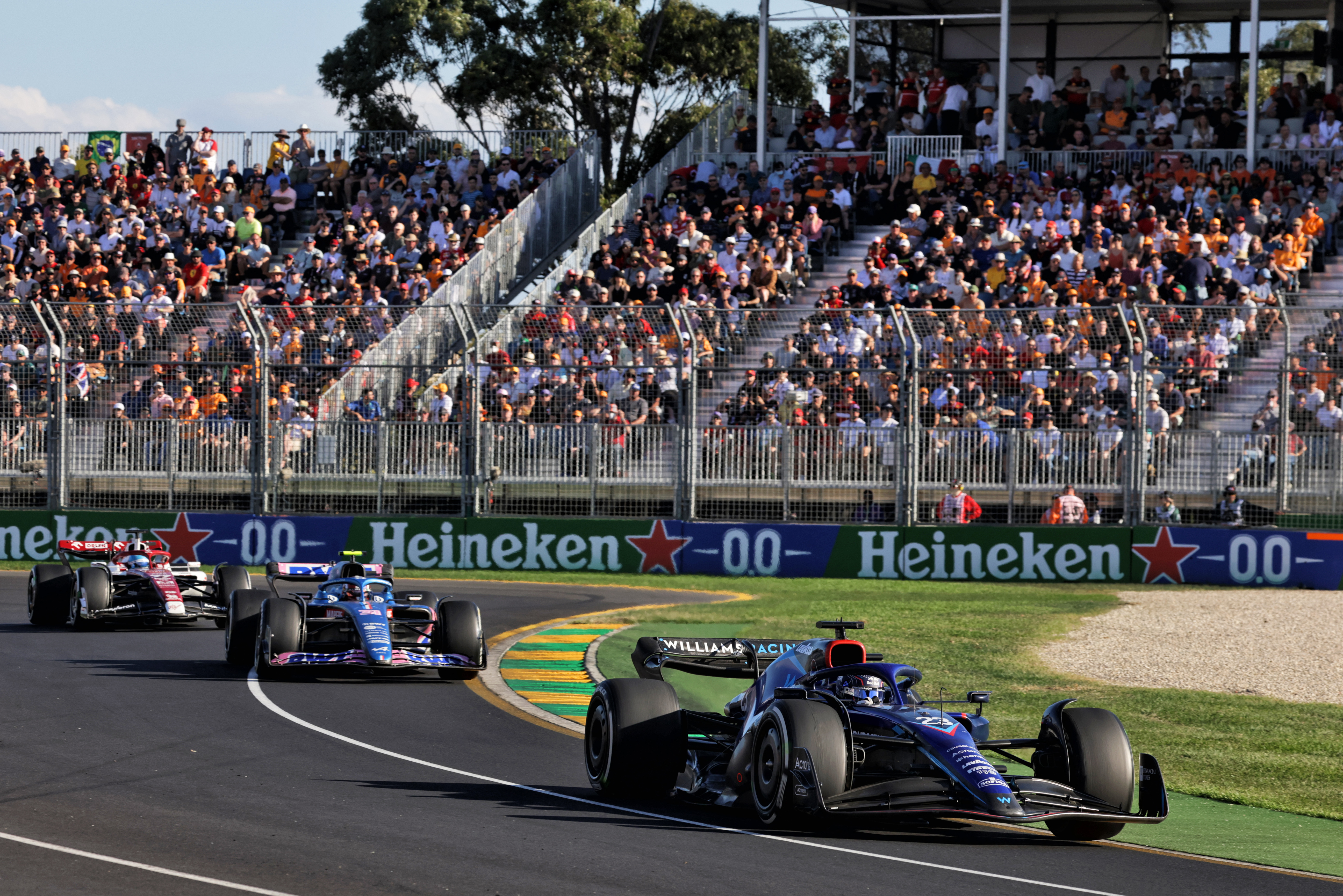 Bahrain proved it probably doesn't need that kind of strategy to be in the mix for points this year, but it remains to be seen whether the FW45 can carry on displaying its points-threatening pace on some of the higher-downforce circuits that it struggled at last year.
As Robson acknowledged, when the tracks do suit FW45, Williams can't afford to miss further good opportunities in such a tight midfield where midfield rivals in the constructors' championship are likely to be separated by very few points come Abu Dhabi.
Unlike 2022 where its weekend-to-weekend execution would have made little difference to its end-of-year finishing position, now Williams has returned to the (foot of the) midfield in 2023, it's these kind of weekends that could make the difference between avoiding the wooden spoon and claiming it for the fifth time in six years.