Mercedes team principal Toto has criticised the FIA's decision to delay the implemenation of more stringent tests for rear wing flexibility until after the Azerbaijan Grand Prix as "incomprehensible", also calling the new checks "half-baked".
The FIA wrote to the teams after the Spanish Grand Prix to inform them that two new tests will be adopted to check for the rear wing rotating backwards under load to reduce drag on the straights after suspicions emerged of several teams, including Red Bull, running such designs. But these will not be implemented until mid-June, a delay Wolff considers unnecessary.
Wolff argues that, while it's not unusual to give time for teams to adapt to rule changes, there is sufficient time for any changes to be made in time for the Baku race – where a flexible rear wing would be particularly beneficial thanks to the long straights.
He suggested the delay therefore opens the door to the possibility of a protest against teams suspected to have flexible rear wings.
"We have seen in the past that complicated re-designs for teams had a delay," said Wolff when asked by The Race what his view was on the action taken by the FIA.
"It's clear that if you have back-to-back races, or maybe even two-week [gap], it's too short for everybody to adjust.
"But we have four weeks to Baku and it is incomprehensible that within four weeks you cannot stiffen up a rear wing for the track that is probably the most affected by flexible rear wings.
"That leaves us in a no man's land because the technical directive says that the movement of some rear wings has been judged as excessive.
"So teams who would run these kind of wings are prone to be protested, and probably this is going to go to the ICA [FIA International Court of Appeal]. Nobody needs this messy situation."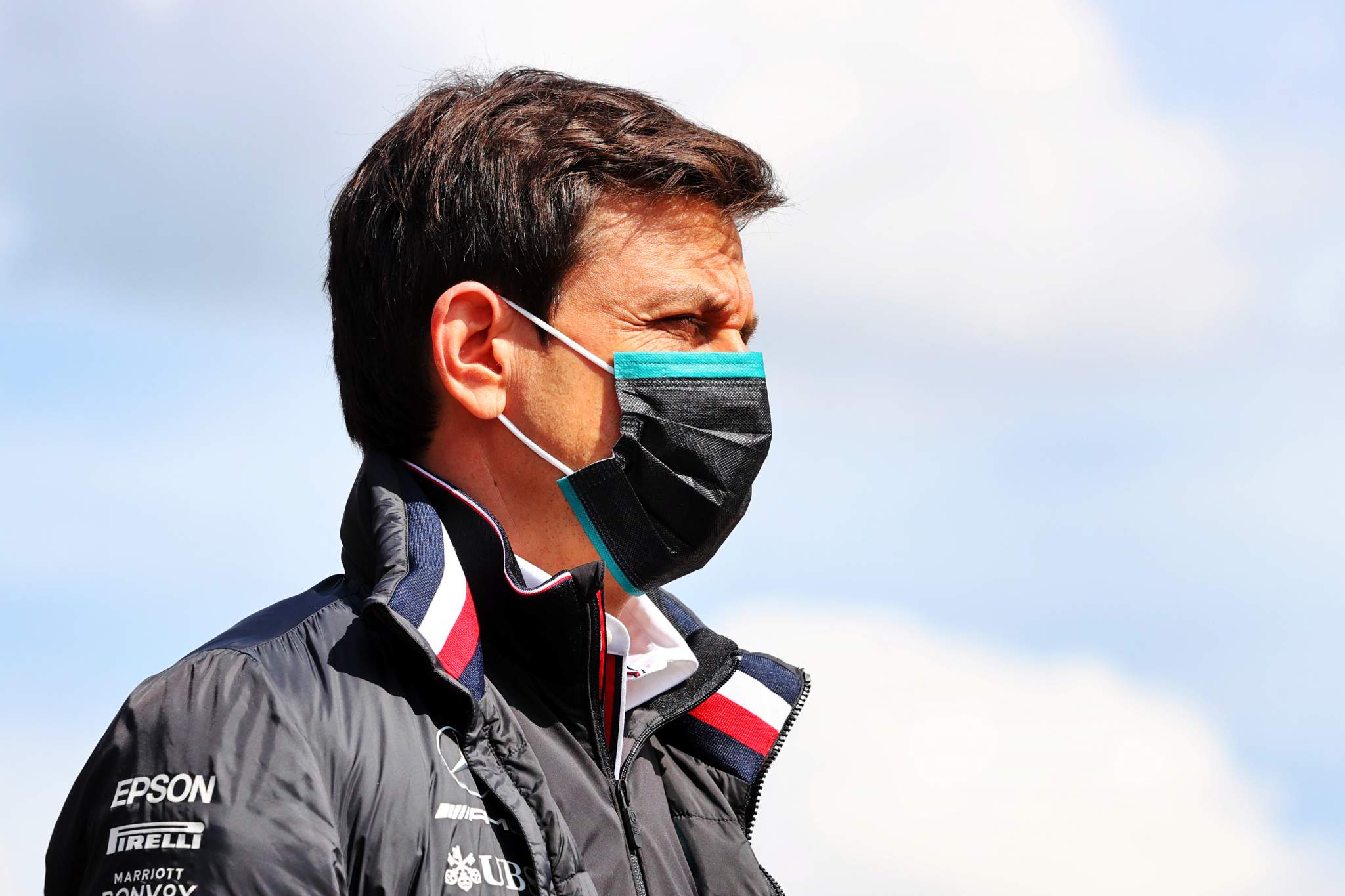 While Wolff did not explicitly answer when he was then asked if Mercedes intended to launch such a protest, he re-iterated his belief that there was a risk of such action given the circumstances.
This appears to be an implied threat, with Wolff saying that a protest could be targeted at more than one team and stressing that this situation leaves F1 "in a legal vacuum".
Wolff also claimed that Mercedes had notified the FIA of concerns over flexi-wings last summer, but received no response.
With rival teams designing their cars to pass the tests stipulated in the technical regulations laid out in Article 3.9 – even though the previous article has a rule that bans all such flexibility – Wolff said that the technical directive and the way the rules are being policed will actually force Mercedes to "soften" its rear wing.
While the load tests in the regulations are the means by which the FIA tests for illegal flexing, the catch-all rule covering the need to remain rigid exists over and above this. Therefore, bodywork is not allowed to flex.
The problem is that static tests are only a simulation of the loads, with the cars under more stress on track.
As there is a need for a certain amount of flexibility in order to absorb the energy going through the car, the FIA is concerned teams are taking advantage of this. This is why it is also intending to use video footage to monitor for breaches.
"Each of us is doing the job and needs to adapt to the regulations, and we have been left in limbo since a long time," said Wolff when asked if Mercedes needed to take any action to comply with the new tests.
"We flagged a flexible rear wing situation last summer without having received any feedback. This was an area that should have been tackled much earlier.
"Yes, we will need to modify our wing: we need to soften it. Our wing is extremely rigid, complying to the famous Article 3.8 that it must remain immobile.
"The new test that has been introduced is a half-baked solution, which is giving us opportunity and the whole thing can soften and can bend more in the future."
Wolff's comments were made during the Thursday press conference ahead of the Monaco Grand Prix, with Ferrari team principal Mattia Binotto and Alpine CEO Laurent Rossi also present.
Both confirmed that the new technical directive will require them to modify the design of their cars.
"Yes, we are exploiting, as all the teams are exploiting, what's possible and what we believe is right [under the regulations]," said Binotto. "The technical directive is clarifying furthermore.
"We will need to slightly adapt, but I don't think it's impacting Ferrari much – and on the laptime, from what we've seen, very, very little.
"But there are some redesigns we just need to do to comply fully to the technical directive."
Rossi confirmed that the Alpine A521 is designed to pass the existing load tests and that should changes be necessary for what he called "new technical rules", then they will be made.
"We design a car that conforms to the regulations," said Rossi. "If the tests prove that we have to comply to a new set of rules, there's new technical rules, we will do that. That's all I can say."
He later added: "We're going to make the modifications. I'm an engineer, so I'm going to refrain from commenting on the impact before my engineers give me results [because] it would be an insult to their know-how.
"So I will just say we'll adapt and we'll see how much it costs us if anything."
Binotto also supported the FIA's decision to delay the introduction of the more stringent tests until the middle of June.
"It's normal administration, as whatever is happening in F1, it's always trying to push the boundaries," said Binotto. "The FIA tried to clarify the intentions and the principles of the regulations.
"On the timing, I'm pretty sure that the FIA checked deep what was right, what was wrong. By deciding on certain dates, they analysed pretty well the case.
"We are happy that now there is a clarification and we need to adapt, or someone needs to adapt, to that new technical directive.
"But for the timing, I think we should respect the FIA decision because I'm pretty sure they did it by being fully aware."
Red Bull team principal Christian Horner said the FIA had "the right" to change the tests, while defending the grace period teams have been given to make adjustments so they can satisfy them.
He repeatedly referred to the clarification as "effectively a change in regulation", even though the fundamental rule has stayed the same and the FIA is simply introducing more stringent testing to police it.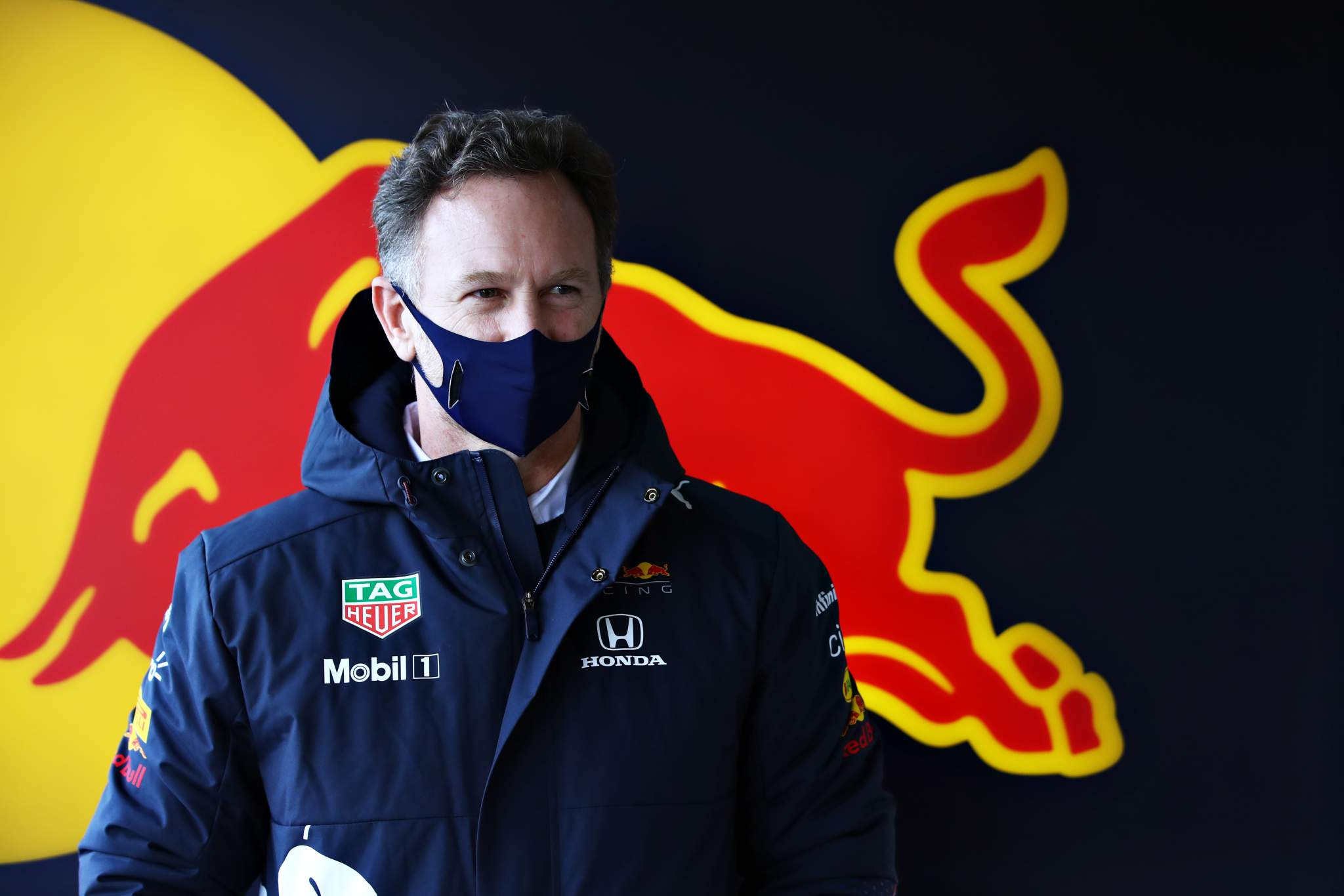 "There has to be a lead time," Horner said. "You can't just magic up components.
"If they change the tests on the front wings for example this weekend, and we've seen far more performance from front wing flexibility, then that would affect every single team, some much greater than others.
"The car complies to the regulations that have been there for the last 18 months or so with these load tests.
"And then the regulation has been changed or the tests has been changed and there has to be a notice period for that."
Rival team McLaren has pointed out that the load tests are just one part of the rules and that allowing parts to move to have aerodynamic influence is a separate regulation.
But in insisting that Red Bull would not have been able to make its wing more rigid instantly, Horner said it was "a statement of fact" to declare the RB16B compliant on the grounds it satisfied the load tests.
"The car complies with the tests, it complies with the rules," said Horner.
"There are weight considerations. It's a single-pylon rear wing.
"There are so many things to take into consideration so there has to be a lead time with these things.
"It's not just the simplicity of just adding more weight to the car."