George Russell described the porpoising of the Mercedes W13 on the run to Turn 9 during Friday practice for Formula 1's Australian Grand Prix as "the most severe I've experienced", with he and team-mate Lewis Hamilton frustrated that set-up changes didn't impact car performance.
Russell was the better-placed of the Mercedes drivers in 11th place, 1.234s off pacesetter Charles Leclerc's Ferrari, with Hamilton three-tenths off in 13th place.
Both cars exhibited varying levels of porpoising during the two one-hour free practice sessions, with the worst instance appearing to be for Russell on his first run during FP2. However, this was limited to the long blast to Turn 9.
"We're definitely porpoising pretty bad into Turn 9," said Russell.
"It's probably the most severe I've experienced but it's something that we have to deal with for the time being.
"We believe that's the fastest way around the track, but maybe it's not. We need to keep digging into the data and understand,
"We've sort of gone from left, right and centre with the setup and all have resulted in a similar outcome. So we need to try and get on top of things and understand why."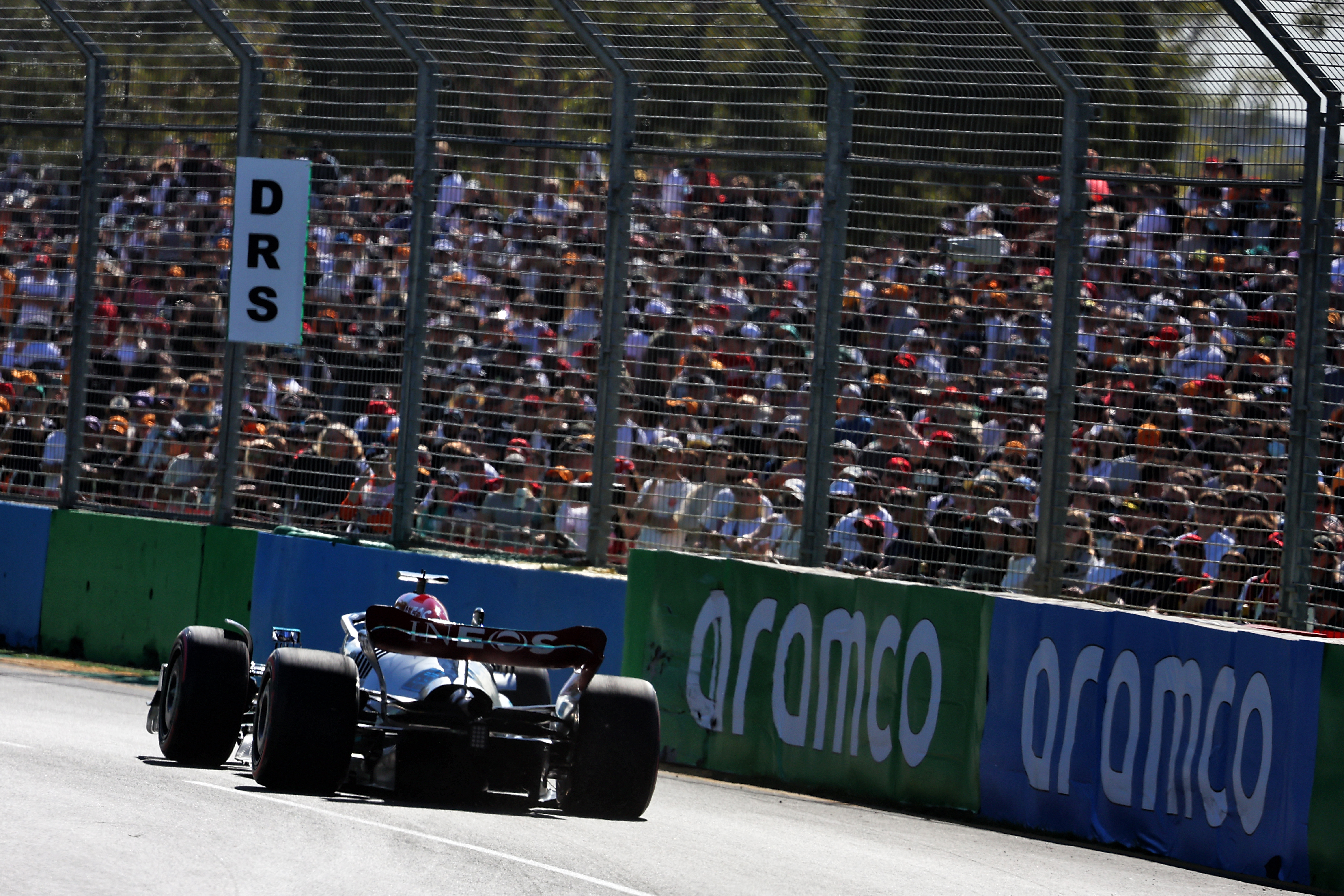 Hamilton also suffered from porpoising, although he didn't appear to suffer as badly as Russell did on his run at the start of FP2.
But he echoed his team-mate's concerns about the lack of impact made by set-up changes.
"It's just nothing we change on the car makes a difference at the moment, that's the difficult thing," said Hamilton.
"You get in [the car] very optimistic, then you make changes and then it doesn't seem to be wanting to improve.
"We made some changes going into P2, P1 was better and P2 ended up being a bit harder. I don't know, it's just a tricky car.
"This is the way it is and so we just have to drive with it.
"That's the frustrating thing because you are trying to push, you're trying to catch and even when you do a decent lap it's 1.2 seconds down, so it's difficult."
Mercedes has had the third-fastest car so far this season, finishing as best-of-the-rest behind the Ferrari and, when they have finished, Red Bull drivers in the opening two races of the season.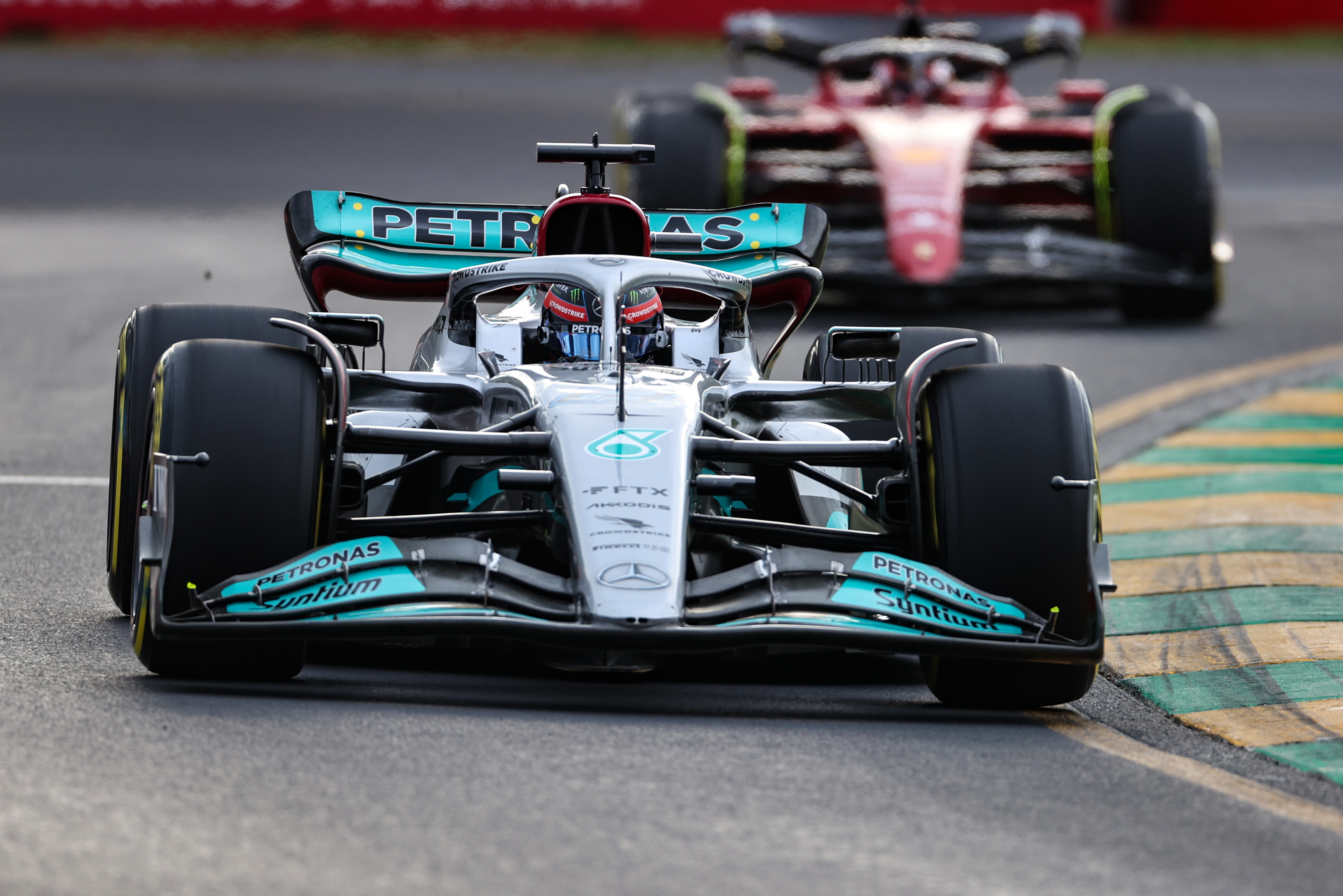 But Russell is concerned that too many midfield cars were quicker today, with Alpine, Alfa Romeo, McLaren and AlphaTauri all having at least one car ahead in FP2.
He described the way the car worked the soft Pirellis as "strange" given the lap time kept improving, setting his best time on the his third push lap of the run.
While this is not unusual in 2022, he described the effect as "extravagant" for Mercedes.
"We're not in the position where we want to be," said Russell.
"There's quite a few midfield cars ahead of us and obviously we're quite a long way off the pace from the front. So we need to work hard tonight, understand the limitations.
"The car felt alright, it didn't feel too bad. It was a bit strange on my soft tyre, I kept on improving and improving. I know a few drivers did that but it seemed a little bit more extravagant from our side of things."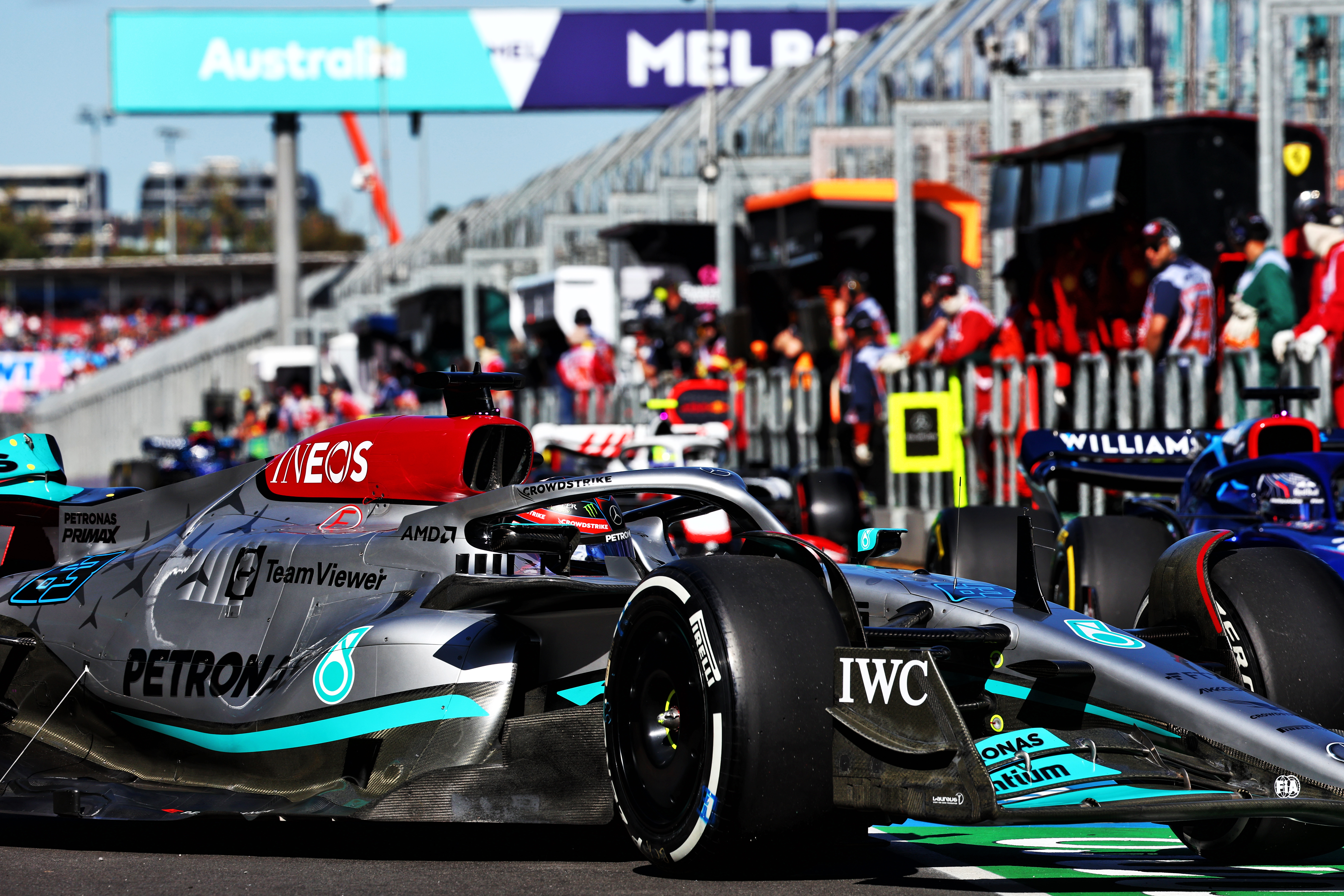 Mercedes struggling today is no surprise. The set-up is dictated by having to run the car in a condition that makes the underfloor aerodynamics work as powerfully as possible without triggering excessive porpoising, and one of the objectives of practice was to work out how low it could run the car.
It remains in what was described in Bahrain as "damage limitation" mode, as despite suggestions that it might introduce upgrades here it is running a largely unchanged car.
While what Russell calls a "trial and error' approach is never ideal given the most effective solution is to make definitive changes that work, the constraints of the cost cap have reduced the scope for Mercedes to try out experimental parts to accelerate its process of recovery.
"We're a long way behind Ferrari and Red Bull," said Russell ahead of Friday practice. "We were probably further behind them in Jeddah, but, when we had things optimised or more optimised in Bahrain, we were still half-a-second, six-tenths behind, so we need to close that gap.
"But there is nothing substantial this weekend that will do that. It's going to take time and I think we just have to be disciplined and patient because we are so far behind them because of the cost cap we can't afford just to throw things at it and trial and error at race weekends.
"We need to press the process and bring the upgrades when we have total faith and confidence they will do as we expect and that will be a number of races before we start seeing that.
Despite the difficult day in Melbourne, the team is optimistic that it can get on top of its porpoising problems and unlock the promised performance gain that will come from doing that.
But as Russell admitted, it is going to take time.
"It's more optimism and excitement, because we do believe there is a solution and we do believe that's a lot of lap time on the table once we do optimise that," said Russell when asked about the mood in the Mercedes camp.
"We're not here scratching our heads not understanding why we're off the pace, we absolutely know why we're off the pace and we know what we need to work on to improve that.
"And having that knowledge, having that understanding of what the issues are and having the belief that we can solve it is quite an exciting place to be because it gives us all something to go at.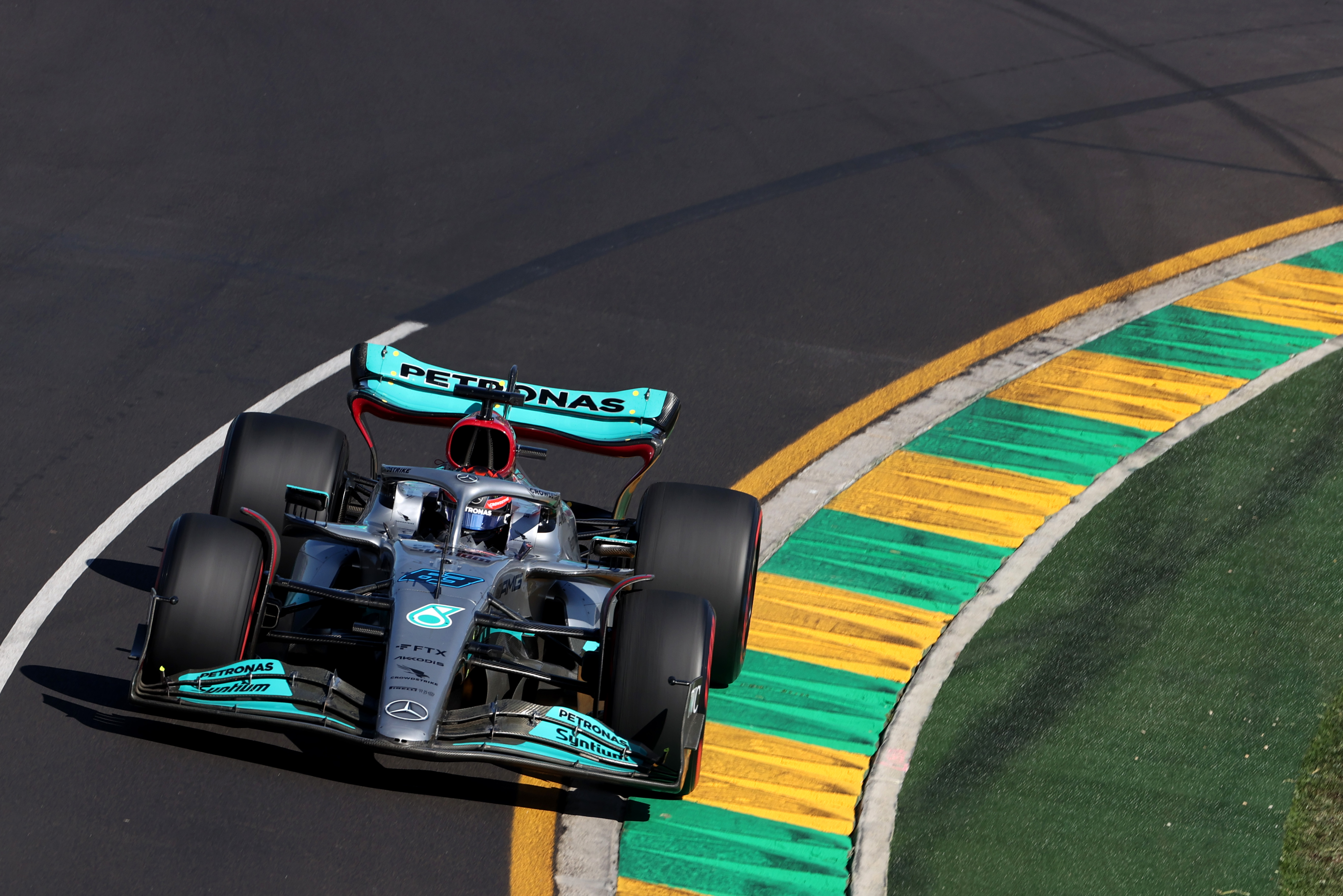 "But we do appreciate that our rivals will be continuously improving and even if we improve there's no reason why they won't be improving as well. So it's going to take time."
On Saturday and Sunday, the objective is simply to ensure Mercedes does retain its status as the third-quickest car and see off the potential challenge of the group of midfield teams.
"We have just got to make sure that we maximise our result, which is being the third fastest team, making sure none of the midfield cars sneak in between us and just gathering those points while we can," said Russell on Friday morning.
"This is going to be the case for a number of races to come."