Mercedes has "question marks" over its Formula 1 engine in the wake of Valtteri Bottas's second grid penalty in a row at the Russian Grand Prix.
Bottas required his third new set of power unit components in four events at Sochi, taking him onto his fifth internal combustion engine, MGU-H and turbocharger of the season.
The Sochi change was initially perceived as a bid to run interference for Mercedes against Lewis Hamilton's title rival Max Verstappen, who was starting at the back.
However, Mercedes encountered a problem on Bottas's engine, which needs inspection. Both driver and team admitted afterwards that there are concerns about the power unit's reliability.
"At the moment we are reassessing the performance of the power units because we have question marks and therefore haven't decided which engines we'll call back into the pool," said team boss Toto Wolff.
In addition to multiple engine changes for Bottas, Mercedes customer team Williams had to replace Nicholas Latifi's engine in Russia because of a pneumatic leak – a problem that afflicted George Russell earlier this year in Austria.
Wolff said the recent Mercedes engine changes have not been to "stockpile" engines – i.e. add more to the pool of available components – but because "we want to understand the engine's performance".
He reiterated that has given Mercedes "some question marks" and that "at the moment we just take one race weekend at a time, reassess the performance of the power units and then take decisions".
"You need to have the right balance between making sure that you really sort out all the gremlins that you have in the power unit not only for this year but also for next year's power unit," said Wolff.
"We are in a phase of assessment of how to continue the season in terms of power units."
Mercedes has long been the benchmark in the V6 turbo-hybrid era but has not been immune to problems. This year is set to be a 22-race schedule, the longest in F1 history, with the same allowance of major components.
This could prove significant in the F1 title battle with Hamilton and Red Bull-Honda's Max Verstappen locked in such a close contest and seven grands prix still remaining.
Hamilton switched to his third and final penalty-free engine at the Belgian Grand Prix at the end of August. He also lost one of his high-mileage older engines with a problem in Friday practice at Zandvoort a week later.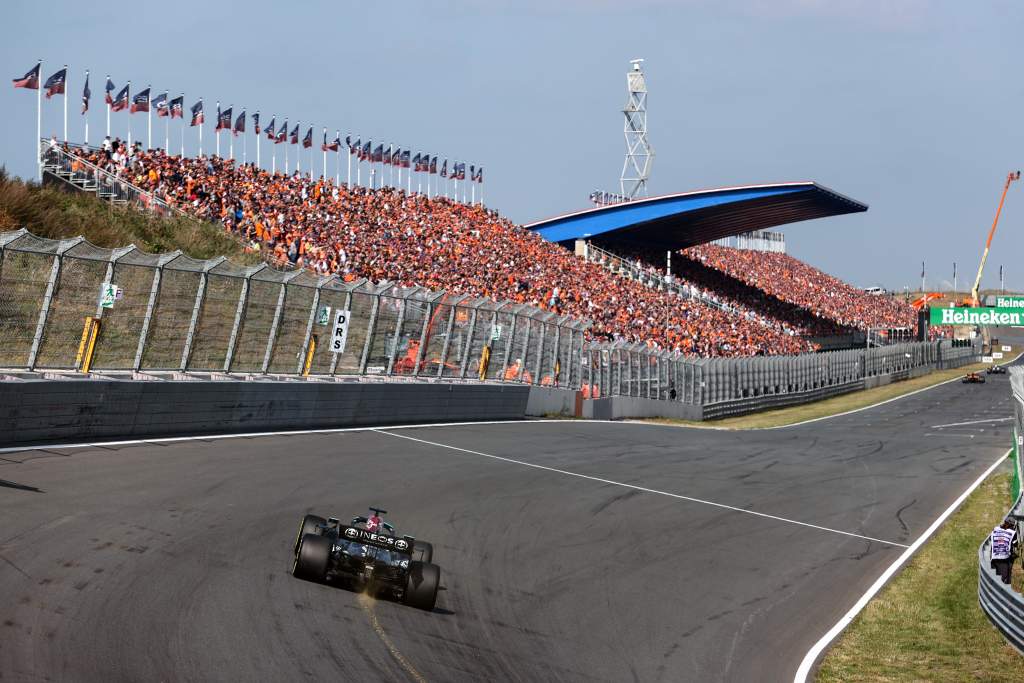 It means the chance of Hamilton needing a fourth power unit – and therefore receiving a grid penalty – before the end of the season seems quite high.
That could be a blow against Verstappen, who was able to rise from 20th to second in the Russian GP after taking his fourth engine of the year.
However, should it prove necessary Mercedes will likely pick a race where its prospects are weaker, to minimise the damage done by the penalty.
That means targeting a grand prix Hamilton would realistically finish second or third in anyway, and trying to regain as much ground as possible.
After qualifying at Sochi, Hamilton said he had "absolutely no idea" whether he would need a fourth engine this year.
"I've lost one engine, Valtteri's had several," said Hamilton.
"And there's been others that Mercedes have seen up and down the paddock.
"So I'm trying to treat my engines with absolute care when I'm driving, just really trying to minimise the laps that I do.
"But who knows? I can't control the future."