Mercedes Formula 1 boss Toto Wolff says his team's straightline speed performance at recent races is the result of efforts to find an aerodynamic "sweet spot", not speculated engine gains.
After the previous race in Turkey, rival team boss Christian Horner said Red Bull "can't get near" Mercedes on straightline speed and said it was "surprising" to see an apparent performance step from its power unit.
That has triggered various theories about where the extra speed has come from.
In Turkey, Lewis Hamilton had a fresh internal combustion engine as Mercedes is battling engine issues with its V6, so one theory is that Mercedes is getting significantly more performance from a new power unit before its output steadily degrades.
There has also been speculation Mercedes had identified and addressed some potential 'leaks' with its power unit that had been depleting its performance levels and causing reliability issues.
When it was put to him by Sky Sports F1 that the engine situation was "something to do with air valves deep in the engine", Wolff replied: "You are being fed with a lot of bulls**t. But the questions are interesting.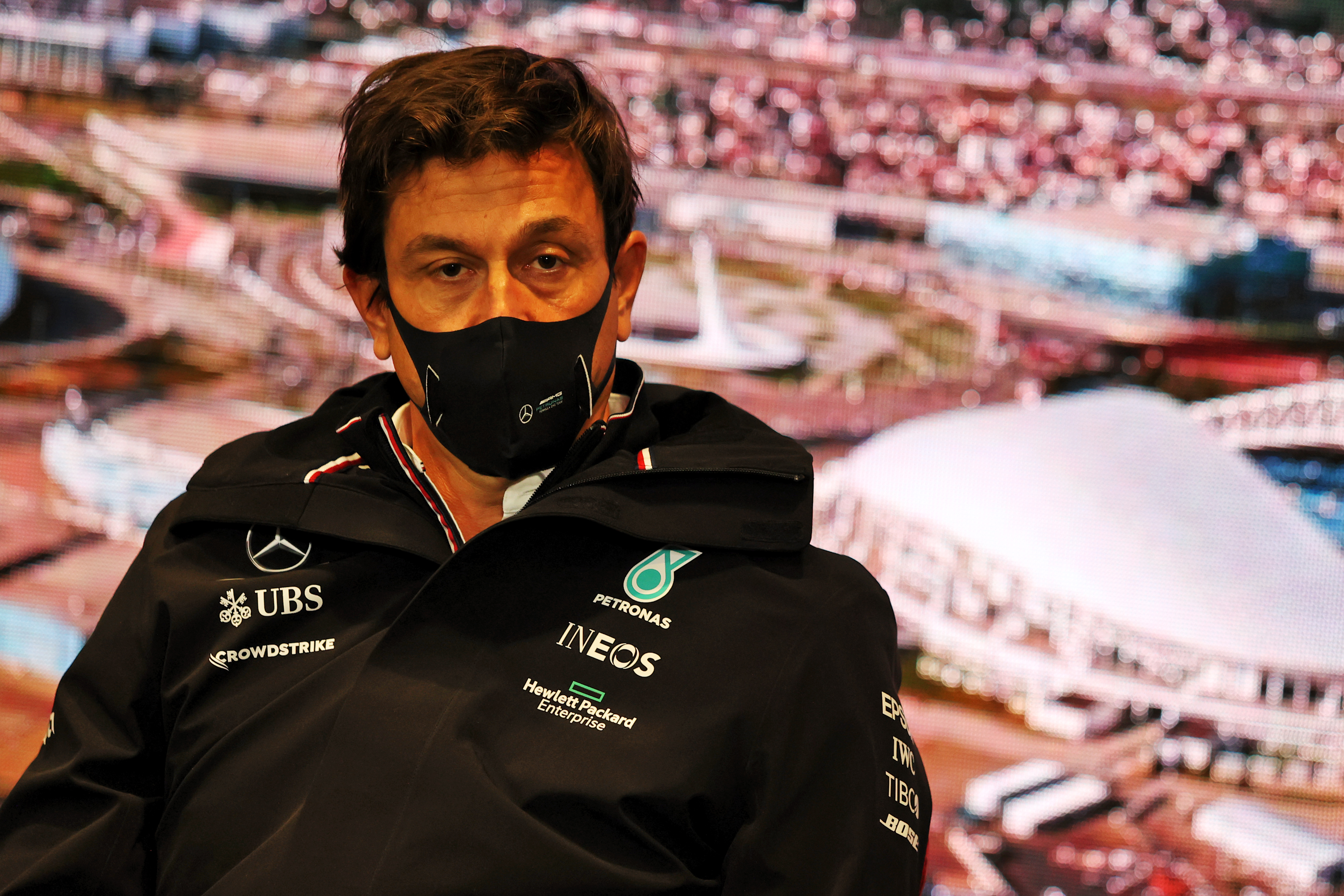 "No, we don't need to talk about air valves or anything like this because you and I wouldn't understand what it is."
During Friday practice for this weekend's United States Grand Prix, Horner told Sky Sports F1 that the Mercedes had found a way to maximise the aerodynamic stall at the rear of the car on the straights, reducing the car's drag levels.
Footage of the Mercedes cars at the Turkish Grand Prix showed how much the rear was compressing at high speed.
Wolff referred to the speculation as "great stories and great narrative" but hinted at a specific effort to maximise the car's aerodynamic efficiency when he said that trying to work the rear suspension in a certain way is not a new practice in F1.
The rear of every car lowers at high speed when under more force and the Mercedes' change in rear ride height is particularly big, exaggerating its straightline speed advantage as the car is low-rake so has less drag than the high-rake Red Bull by design.
Speaking shortly after in Friday's FIA press conference, Wolff said that Mercedes has been "able to understand how to hit the sweet spot of the car in terms of the set-up".
"When you look at the laptime it's a straightline gain and I think we've found the right compromise between drag and downforce," Wolff said in reference to FP1 at Austin.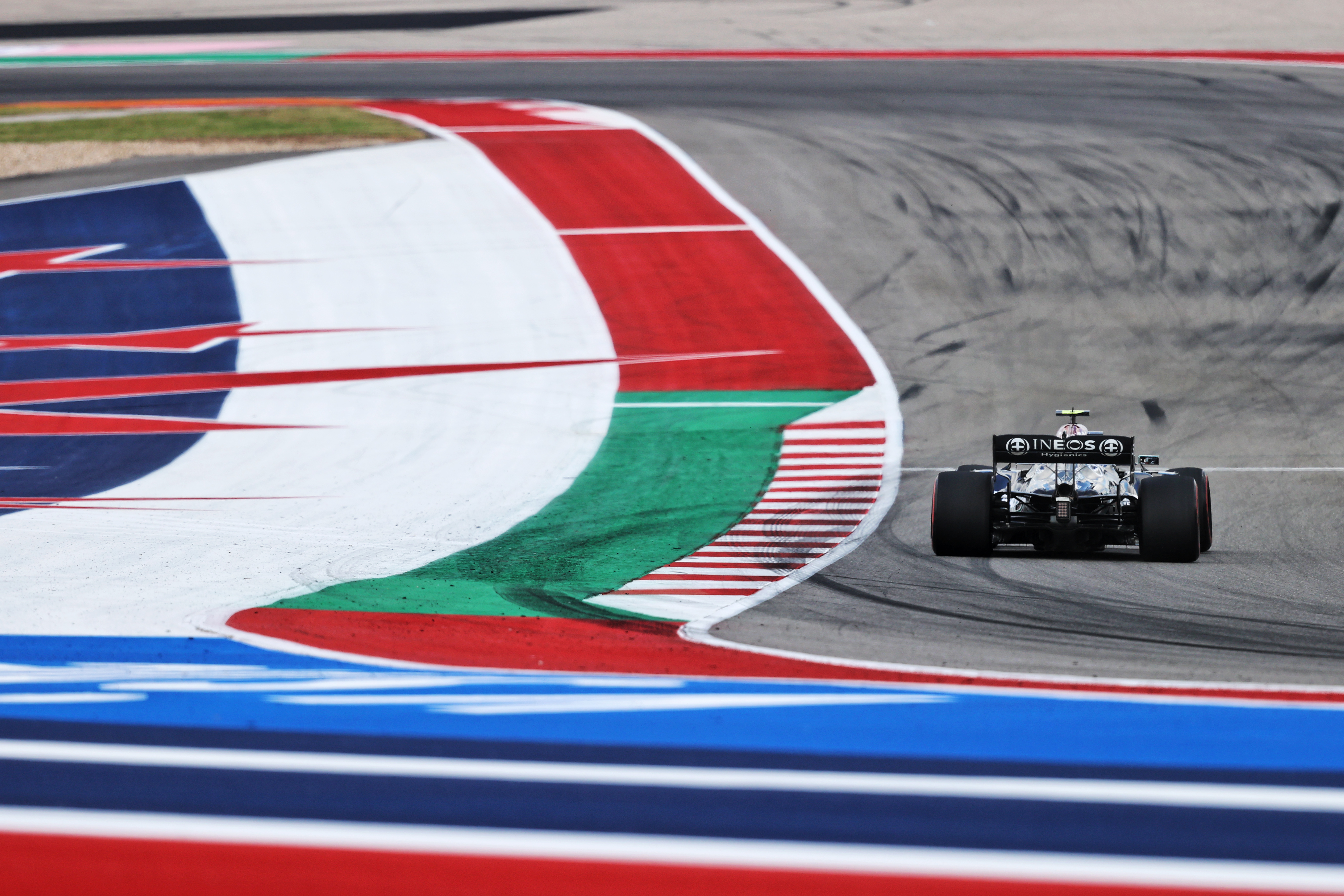 "And on the other side we were very quick through the fast corners, which is good, and equal to Red Bull on the slow speed corners, so overall the car's much better together."
This year there have been comments made from both organisations about the others' engine performance and speed on the straights.
Mercedes started the year with a straightline speed edge before Red Bull looked superior in France and Austria.
Since then, Mercedes seems to have re-established its advantage and has had the faster car overall at the previous three races in Italy, Russia and Turkey as a result.
Between that apparent shift in the competitive dynamic, Mercedes introduced a new aerodynamic package at the British Grand Prix.
Wolff suggested it had taken some time to maximise the efficiency of that package but that the most recent races had proven it has found a breakthrough.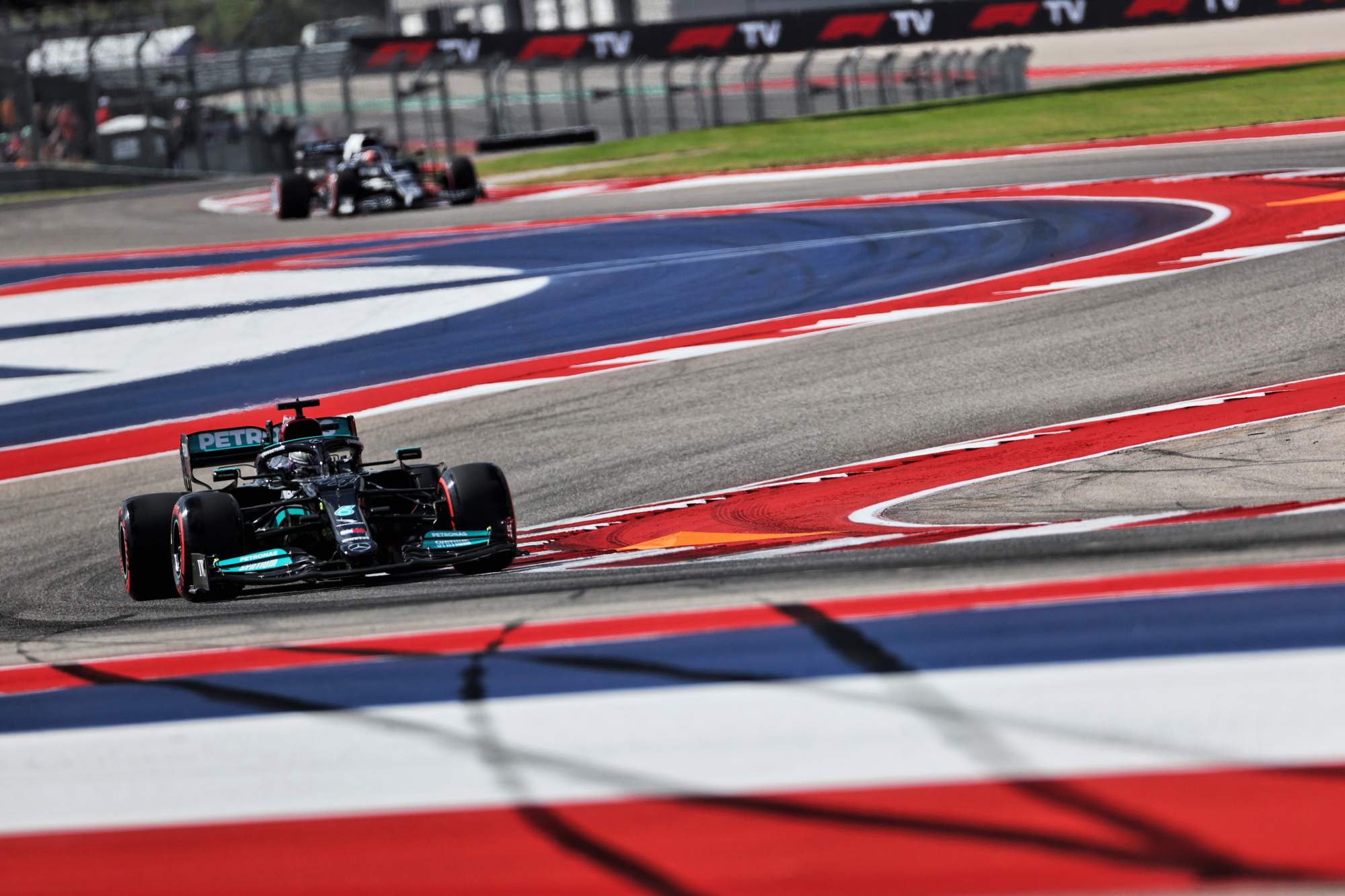 "What I enjoy watching is the intellectual process in the team around how to hit the sweet spot," he said when asked by The Race about the significance of that package.
"Obviously we've introduced that upgrade in Silverstone and since then have comprehended every race a little bit better how to extract the maximum performance.
"Now since Sochi, then in Turkey, and also here, it proves to be definitely the right path."
During Horner's Sky F1 interviews on Friday he referred to a "system they are activating now" and "dropping the rear ride height significantly in Turkey".
Asked by The Race how he views the various comments Horner has made since the previous grand prix about the source of Mercedes' straightline speed gains, Wolff replied: "We recognise absolutely that this is a sport where competitors will always try to find out whether there is some kind of silver bullet.
"My experience is there is no such thing. It's all the small gains, marginal gains, that have been added in and bring performance.
"We're trying to really comprehend our car better and add performance in laptime without listening too much to the noise."