Mercedes could bring new parts designed to move a step closer to solving its Formula 1 porpoising problems as soon as the next grand prix in Miami.
The Mercedes W13 has been badly affected by porpoising, forcing the team to sacrifice significant performance by running at higher-than-expected ride heights.
The extent of its struggles with porpoising at Imola came as a surprise and were compounded by tyre warm-up struggles and a badly-timed red flag during Q2 that ensured neither Lewis Hamilton nor George Russell reached Q3.
But Mercedes trackside engineering director is hopeful that the growing understanding of the problem means the team can make progress in improving the car.
"We are moving forward, we are learning more about it and hopefully, soon, maybe as soon as Miami, we can start to bring some parts to the car that will hopefully give us an indication on whether we are moving in the right direction,' said Shovlin in a video released by the Mercedes team.
"We are not expecting to solve this overnight, but if we can get a clue that we are going in the right direction, that we really got to the bottom of what is going on, then we will be quite pleased that we are just moving on the right path."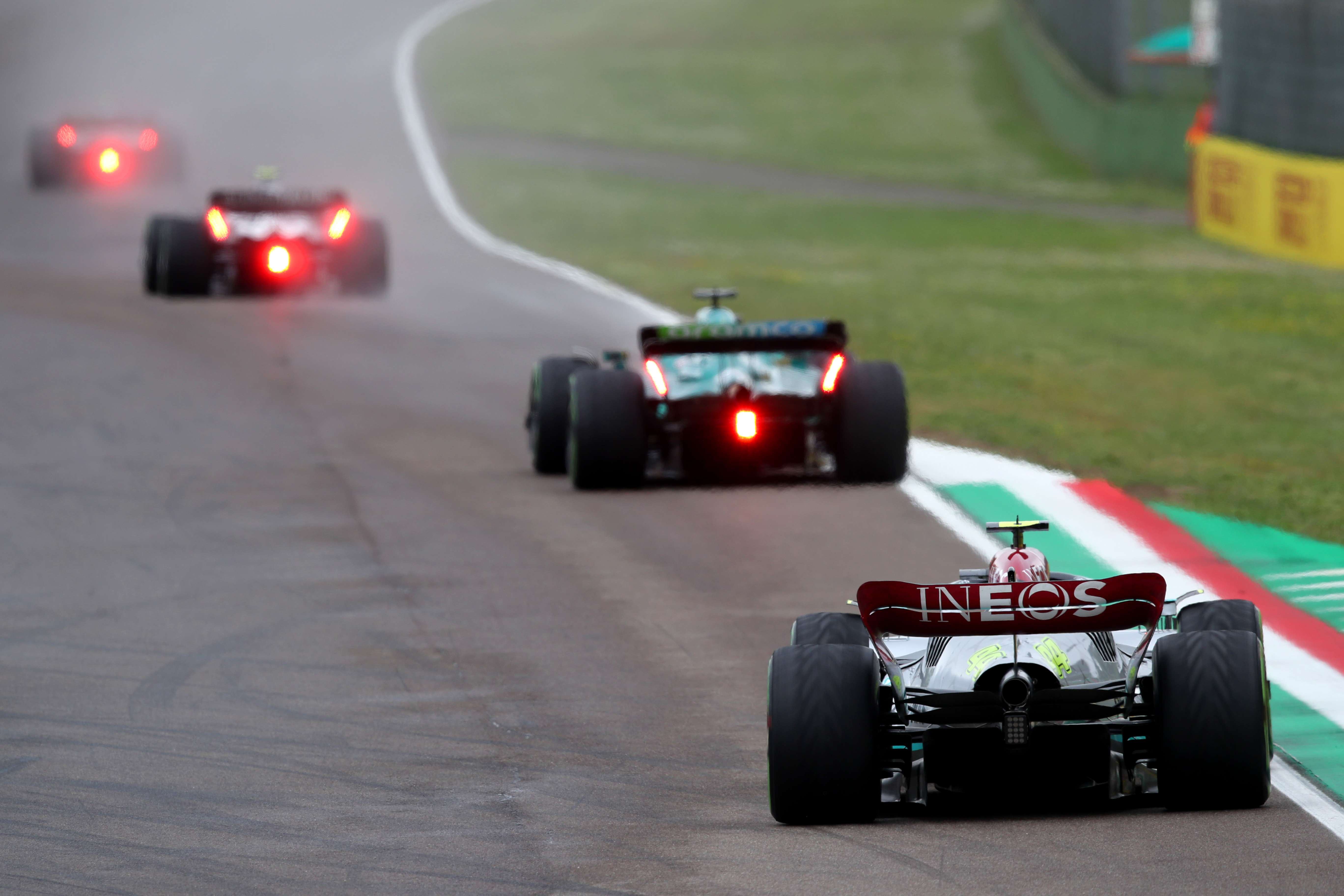 During the Emilia Romagna Grand Prix weekend, team principal Toto Wolff reiterated his belief that there is significant performance to come from the car.
Wolff described the situation as "we have a direction where we know how we can unlock the potential that is within the car that would bring us much closer, but at the moment we haven't got the key".
Shovlin was asked to explain what Wolff meant by this, laying out how Mercedes is having to approach the problem in the expectation that there can't be an instant fix.
However, he did refer to "encouraging signs" that suggest improvements can be made.
"It's obviously a bit of a cliche, but the reality is that we can't run the car where we designed it to run," said Shovlin.
"We're having to run it at higher ride heights and by running higher ride heights, it's got less performance.
"Now, that might be true for almost every car on the grid, lots of people are suffering with this problem and we know that lifting the car is a way of alleviating it.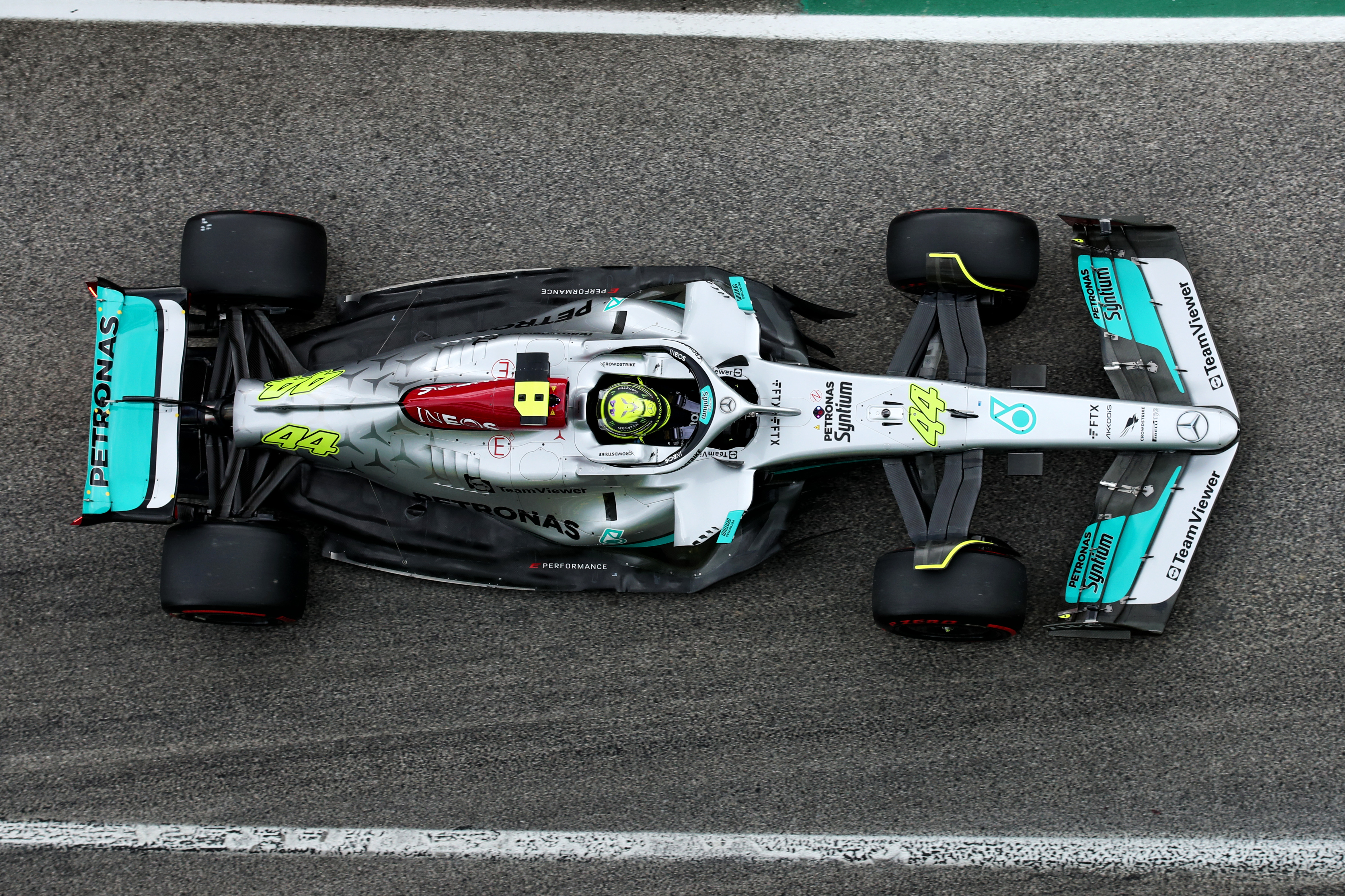 "A lot of the work that's gone on in Brackley, has been to understand the phenomenon and whether we can control it, whether we can engineer it out of the car.
"When Toto talks about finding the key, what he's really talking about is, is there an aerodynamic solution that we can apply to this solution that will make this problem go away?
"Now, realistically, we think this will be something we approach in steps, rather than one big moment where the whole thing vanishes.
"But we're seeing encouraging signs, we're hoping to bring parts to the car soon, maybe even Miami, where we can hopefully see progress on this issue."
Mercedes did make some modifications to its car at Imola, reconfiguring the vanes on the side of its chassis and adding a third one and making tweaks to the sidepod inlet, diffuser and rear deflector endplates.
But it has yet to introduce any major upgrades since it brought its narrow sidepods to the second pre-season test in Bahrain.
Mercedes has managed just two podium finishes so far this season and lies a distant third in the constructors' championship.